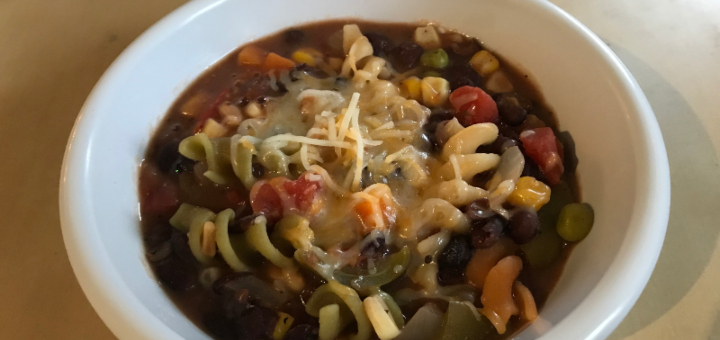 I love one-pot meals like this Southwest-style Chili Mac. For one thing, my family loves this easy to make dish. Plus, at the end of a long day, the last thing I want to do is spend a long time washing dishes after cooking a healthy meal. When I can make a complete meal with whole grains, protein, and vegetables, and still wash only one pot, I feel like I won a tiny victory!
Copyright 2018 Monica Portogallo. All rights reserved.[/caption]
Southwest-Style Chili Mac
Serves about 5 Ingredients: 2 1/2 cups water 1 (15-oz) can diced tomatoes 1 teaspoon vegetable bouillon paste 3 tbsp fajita seasoning blend 1 small onion, chopped (optional) 1 bell pepper, chopped (optional) 1 1/2 cups uncooked whole grain macaroni or rotini pasta 1 cup frozen corn 1 cup frozen mixed vegetables or riced cauliflower 2 (15-oz) cans black beans, rinsed and drained 1/2 cup shredded cheddar or Mexican blend cheese (optional) 2 tbsp chopped fresh cilantro (optional) Directions: Stir together water, tomatoes, bouillon, and fajita seasoning in a large sauce pan; add onion and peppers if using. Bring to a boil. Add pasta, corn, vegetables, and beans to the sauce pan. Return to a boil. Reduce heat to medium-low and simmer for 10-15 minutes, until pasta is fully cooked. Add a tablespoon or two of extra water while it is simmering if needed. Spoon into bowls and serve topped with cheese and cilantro, if desired.
---
Copyright 2018 Monica Portogallo
About the Author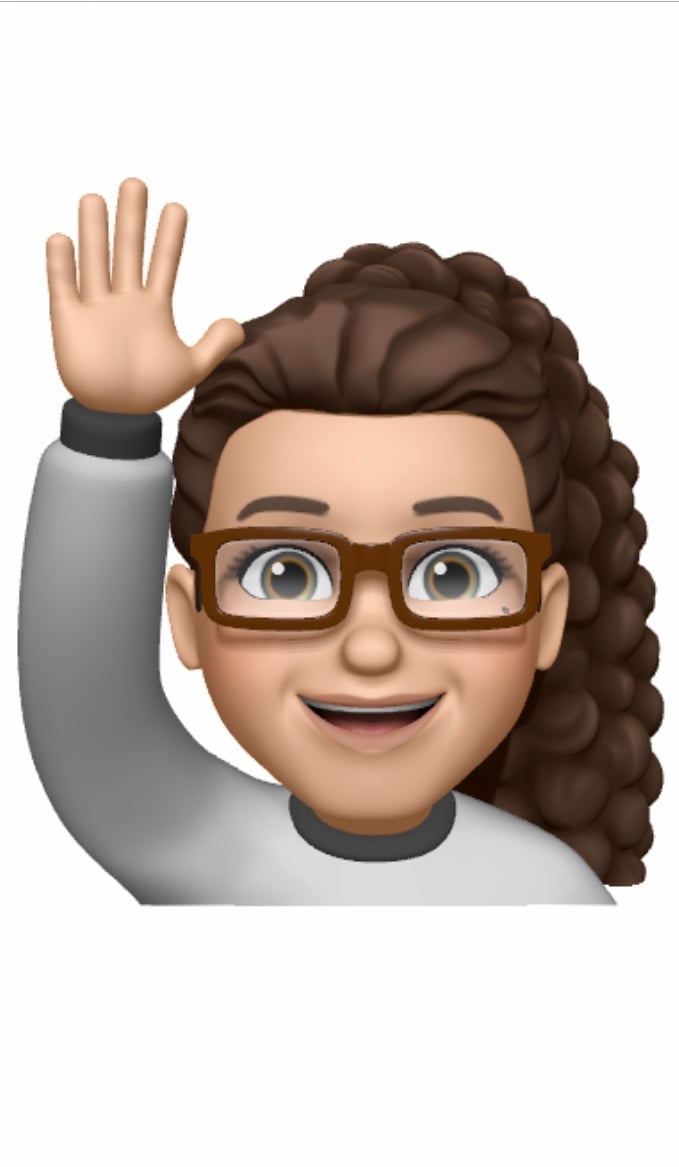 Monica Portogallo is a wife, mother, and registered dietitian nutritionist who does her best not to miss the lessons God sends to her through the joys and struggles of daily life. She lives in California.