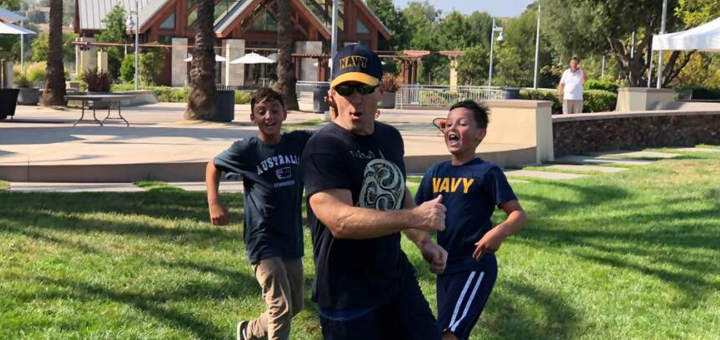 Copyright 2018 Marya Hayes. All rights reserved.[/caption] Every loving parent wants to see their kids have a good time on their break from school. Sometimes we even feel successful in our attempts, and this summer was no exception for me! Kids have high expectations in our privileged society, so it's tough to keep them balanced and yet entertained. You want to give your child the opportunity to learn new skills, to explore, and to appreciate nature and beauty. I spent my summer days making sure that my kids got just that. Any mom knows that this is an exhausting yet rewarding job as activity director to today's youth. I am going to share in this article what our family did to keep it interesting, and maybe inspire your activity calendar for the next school break. If you live in Southern California or are planning a trip to California, you can borrow these ideas, or modify for your own area.
Copyright 2018 Marya Hayes. All rights reserved.[/caption] I started in the spring with archery lessons. It was a skill that our whole family could try, and it was something new to them. When it's new, if it's competitive and active, I can usually get my kids on board for at least a short amount of time before it loses its charm. I took them for several lessons in the springtime and then we resumed with more lessons on the weekends this summer. The kids were doing something that many kids in our urban area aren't trying. They have also seen this in movies and video games so the sport is a familiar sight as well. The kids enjoyed the encouragement of the instructors, and the competition with themselves and our family members. When the balloon popping challenge started the kids got even more excited.
Copyright 2018 Marya Hayes. All rights reserved.[/caption] We have two children with summer birthdays. This summer I decided to give the children a pass to the local arcade as a birthday present. It was a 25-minute drive each way but I was able to take them about 5-6 times per month this summer. This was an excursion. One kid didn't sit on the couch at home; instead the three of them did this as a group activity for a couple hours. Even though it wasn't educational, it was still entertaining, and air conditioned! Thanks to the power of Groupon, I took an activity that could have cost me $10 an hour per child and turned it into about $3 per visit per child ($1 an hour). I was able to set the parental settings to avoid anything mature at the arcade. Since this was a cut-and-dried activity start and end time, it cut down on the fighting that many parents experience with home video game playing. The catch was that the boys had to do 20 mins of math study to earn the trip to the arcade each time.
Copyright 2018 Marya Hayes. All rights reserved.[/caption] There were all the usual summer stops to have ice cream, In-N-Out, and trips to our local lake or beach to play. On the weekends there were trips to the park to play horse shoes, walks, TV nights, and bocce. For the two birthdays we took an afternoon to go to our local trampoline park, and a full day of zip lining and ropes courses. If I could recommend two activities that made a real impact it would probably be the zip lining/ropes course and the science museum. No summer is complete without trips to the local library for books to read and movies to watch. In addition, we made a visit to Nana, and enjoyed a few picnics complete with internal soccer matches.
Copyright 2018 Marya Hayes. All rights reserved.[/caption] Our big trip this summer was to Lake Tahoe in Northern California. Unfortunately there were major fires in the nearby forests (Yosemite) which affected the air quality 75% of the time, but we took advantage of the good days with a trip to Treetop Adventures. This park has zip lining and ropes courses for all levels of ability. My children did all the intermediate and advanced courses. They went for 2.5 hours and begged for more. They begged to come back the next day, but with a price tag of $300 for 5 people it was a highlight of the trip and will have to wait for next time. We hit our favorite beach in Tahoe a couple of times to enjoy the cold water and inner tubes we brought for the occasion. Surrounded by picturesque mountains, trees, crystal waters, and the sound of my giggling children, I couldn't have been more relaxed.
Copyright 2018 Marya Hayes. All rights reserved.[/caption] We also did a family hike to a lake vista and a day trip to Fallen Leaf lake for a picnic. This was our nature adventure for the summer.
Copyright 2018 Marya Hayes. All rights reserved.[/caption] My son who loves to surf decided that he really wanted to go to the Vans US Open. I made it a special mother/son date, and we braved the summer heat, parking and crowds to experience the fair-like atmosphere in Huntington Beach for this surf and skate competition. My son was on cloud nine just being part of the action, and getting a souvenir shirt (his new favorite shirt).
Copyright 2018 Marya Hayes. All rights reserved.[/caption] On our last week of the summer, I planned a 5-day getaway to San Diego. My husband had to work in San Diego that week, so we made the best of incorporating a full day at the science museum on Sunday with him. The children absolutely loved their day at the science museum, complete with a workshop called Impossible Science. The workshop had fun with lasers, water, magnets, and virtual reality walk. At the end of the day, there was a final magic/science show by world-renowned magician Jason Latimer. Jason offers annual Impossible Science Labs and Festivals in science centers all over Southern California, and he is also the curator of the iconic Fleet Science Center in San Diego, CA. Latimer's events combine science fiction with hands-on interactive experiments.
Copyright 2018 Marya Hayes. All rights reserved.[/caption] The following day I arranged a tour of the world's largest floating hospital, the USNS MERCY. I was hoping that this would be a good introduction to our nation's humanitarian efforts, their step-father's navy base and ship experience, and an eye opening moment to what it's like to be aboard a military ship. Luckily my husband was able to break away and attend the tour as well. The tour did not disappoint. One day I hope the kids see that ship on TV saving people in a natural disaster situation and realize they have been on that ship!
Copyright 2018 Marya Hayes. All rights reserved.[/caption] Later that day I took the kids to the windy Tidelands park on Coronado Island to fly their brand-new kites. In my mind it was a risk. Would the kites work? Would the park actually have wind in the two hours that we would be there? Would the kids be able to do it? I couldn't have asked for a better experience. Everything worked, and the kids were a hot sweaty mess from all the running around the park with their kites.
Copyright 2018 Marya Hayes. All rights reserved.[/caption] What an experience! The kites were at their maximum height, and the kids were so entertained. This is good clean summer fun that every kid should have. When I asked them what they enjoyed the most, they said "the science museum and the kite flying."
Copyright 2018 Marya Hayes. All rights reserved.[/caption] The following few days were a combination of using the water slides at the hotel and learning how to bowl. Since we are a military family and we don't live anywhere close to a base, we decided to go to the nearby Marine base while on vacation in a Navy town and use the bowling alley and arcade. The kids didn't really know how to bowl since they had been twice in their lives a couple years prior. They had a blast again doing this old-school summer activity. The competition and the newness of the sport made it extra fun. Thanks for letting me show and tell about our summer fun, and hopefully we inspired your next vacations well. All in all these kids had one amazing summer that I can be proud of as a mom.
---
Copyright 2018 Marya Hayes
About the Author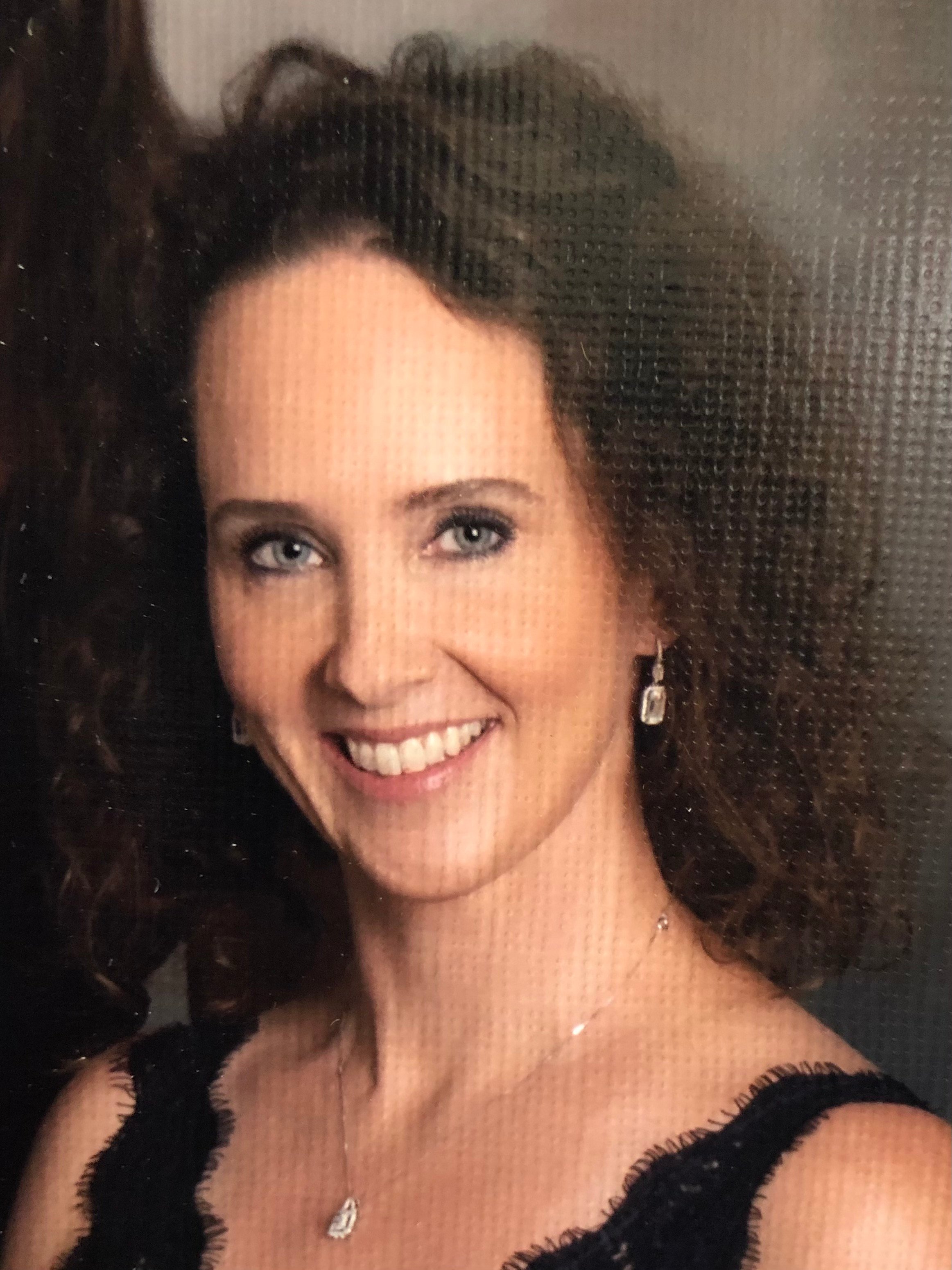 Marya Hayes is mother to 3 active teens and is a military spouse. Her days consist of running the household and her mini business, and driving her teens daily all over the planet. Her favorite saints include St Francis de Sales, Saint Benedict, Padre Pio, and JPII. Marya enjoys cooking, hiking, and spending time with the family outdoors. Pray, hope, and don't worry!