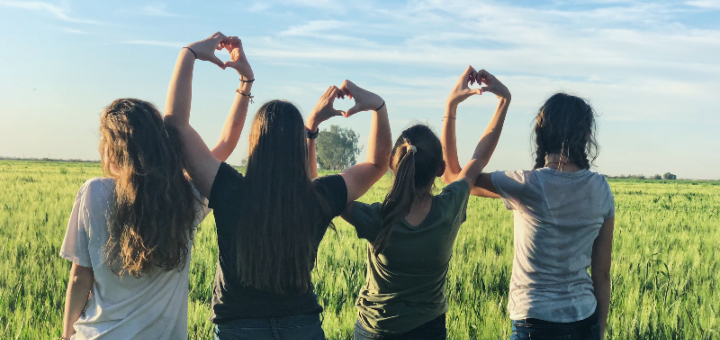 Image credit: by Melissa Askew (2018) via Unsplash.com, CC0 Public Domain[/caption] My dearest women friends, And yes, I call you friends even though I have never met most of you. The reason that I call you "friend" is because I love you. And how can I love you if I have never met you? Because you exist. The fact that you exist means that there is a Creator who "knit you in your mother's womb" (Psalm 139:13 NAB) and loves you beyond reason. If there is a God who loves you beyond reason, warts and all, and He loves me beyond reason, warts and all, and we are to be like our heavenly Father, then that means I am to love you too. On the surface, that might seem like a ridiculous thing to say. How can you be friends with everyone? A friend is someone who you can trust, someone who won't gossip about you behind your back, someone who will be there for you whenever you need a shoulder to cry on, and so on. If we look carefully at all these requirements of "friendship," we realize that these requirements are expectations of how a friend will treat you. What about how you will treat a friend? Several years ago, I was at a point in my life where I was desiring a "bestie." My woman BFF. The one who would be there for me, do everything with me, talk with me, and know my innermost thoughts and feelings. I was longing for female camaraderie. Not too dissimilar from the uncomplicated friendships I experienced in elementary school. I prayed for that friend and when I thought I had finally found her, I discovered she didn't feel the same way. My heart was smashed open and I thought, "God, why will I never have that friendship that I'm desiring?" With my heart in pieces, I heard the quiet whisper of Christ, "Because you are desiring something that is only meant for Me." Ouch. He pressed on. "I was there when you were formed. I do everything with you. I talk with you. Are you listening? I know your innermost thoughts and feelings. It is time that you rightly order your friendships." I finally understood that my desire for female companionship was actually stemming from a disordered friendship list. To make things right, I had to place God at the top of my friendship list. Then I had to let Him teach me that friendship was not about what you can get, but what you can give. He showed me that it doesn't matter if someone rejects you, reach out to them anyway. If someone gossips about you, talk to them anyway. Show up. Reach out. Smile. Send notes. Text. Help if they need it. Give them dinner even if they don't want it. Doesn't God do the same for us? Doesn't He reach out to us and give to us even when we don't have time for Him? How about when we reject Him because things didn't go our way? In the Gospel of Luke we hear how we are to treat our enemies, but I know (and you know) that even "friends" can act like enemies sometimes ... we're all human.
"But rather, love your enemies and do good to them, and lend expecting nothing back; then your reward will be great and you will be children of the Most High, for he himself is kind to the ungrateful and the wicked." (Luke 6:35)
As I started to change my outlook on friendship, when I started seeing God as my "bestie", guess what happened? Before I tell you, let's read Luke 6:38 - three verses after Jesus tells how to love our enemies:
"Give and gifts will be given to you; a good measure, packed together, shaken down, and overflowing, will be poured into your lap. For the measure with which you measure will in return be measured out to you." (Luke 6:38)
I am crying as I write this: Out of the woodwork came the most amazing women – my comrades in arms, my rightly ordered friendships. Friendships where we help each other grow in our faith, in our love for our families, and in our love for God. How beautiful God's love is for us, when we place our trust in Him.
Image credit: by Court Prather (2018) via Unsplash.com, CC0 Public Domain[/caption] My women friends, whether you're an introvert or extrovert, we all need each other. We need to be rightly ordered with God, and we need to share His love with every woman we meet. That means getting out of our comfort zones, taking risks, being vulnerable, and even possibly getting burned in the process. Women need female camaraderie. Will you be the one to step out in faith? Will you be the one to start a movement within your family, your church, and your community? Will you love as Christ loves you?
---
Copyright 2018 Kelly Tallent
About the Author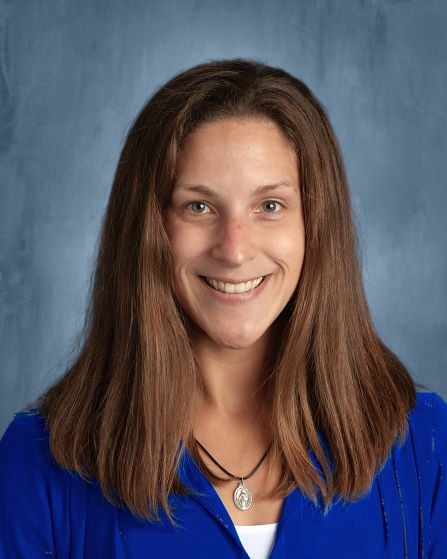 Kelly Tallent is mother to six children and wife to a living saint. She is a Theology/English student at Holy Apostles College and Seminary as well as a Pre-School 3 aide at a Catholic school. She is also the author of The Joyful Pessimist, a self-published journal that delves deeply into the intricacies of living the life of a Catholic Christian woman. You can find her book, podcast, and blog at The Joyful Pessimist.