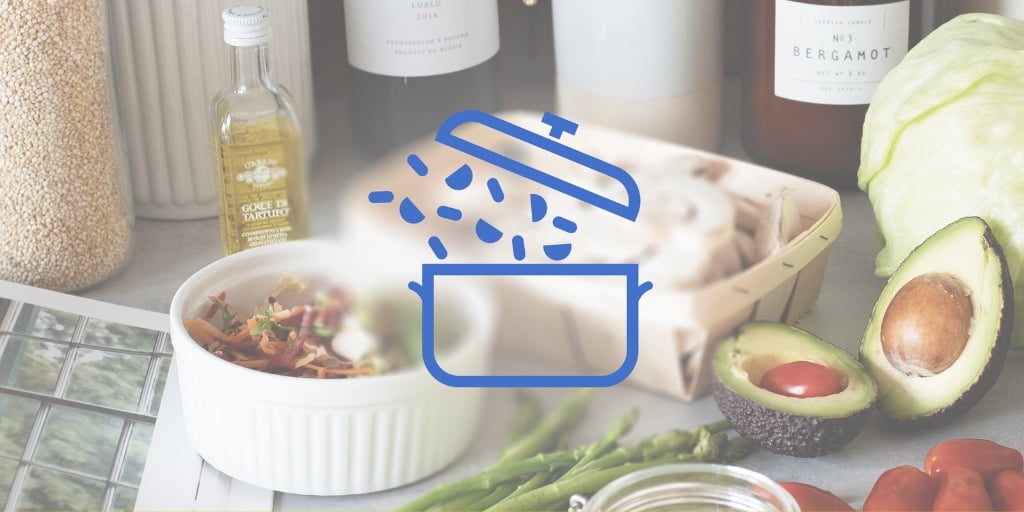 This recipe is so easy, I didn't bother to measure anything. Yet it's delicious and fancy enough to impress any dinner guest!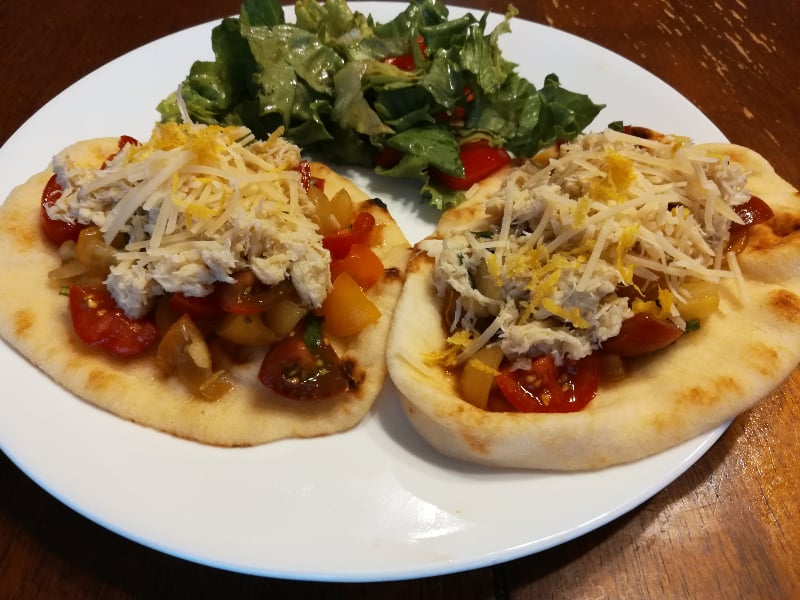 Bruschetta:
Chopped tomatoes (mine are multi-colored, but red is fine)
Drizzle of extra virgin olive oil
Splash of balsamic vinegar
Salt to taste
Chopped fresh basil
Combine all ingredients in a large bowl. Keep refrigerated until ready to serve.
Crab meat:
A pat of butter
Lump crab meat (I made 8 oz.)
Lemon juice to taste (I used about 2 tbs.)
Creole seasoning* to taste
Chopped fresh basil
Melt the butter in a frying pan. Add the crab, lemon juice, and creole seasoning. Sauté until hot. Add the basil and stir.
Bread:
Slices of your favorite bread, toasted or heated. I chose flatbread only because it's my kids' favorite. If you prefer a more traditional toasted slice of baguette or French bread, that might be even better.
Layer the warm slices of bread with bruschetta, then crab. Top with grated parmesan cheese and lemon zest, if desired. Enjoy!
*Any time my recipes call for creole seasoning, I like to give you the recipe for it, just in case. There are plenty of commercial brands available, but this comes straight from my Cajun grandmother, and it's better.
Eileen's Creole Seasoning:
2 tbs. salt
1 tbs. ground red pepper
1 tbs. chili powder
1 tbs. garlic powder
1 tsp. black pepper
Place all ingredients in an empty spice bottle and shake to combine.
---
Copyright 2018 Karen Ullo
About the Author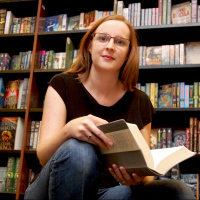 Karen Ullo is the author of two award-winning novels, Jennifer the Damned and Cinder Allia. She is one of the founding editors of Chrism Press, which is dedicated to publishing Catholic and Orthodox fiction, and the former managing editor of the Catholic literary journal Dappled Things. She's also a wife and mother of two. Find out more at KarenUllo.com.