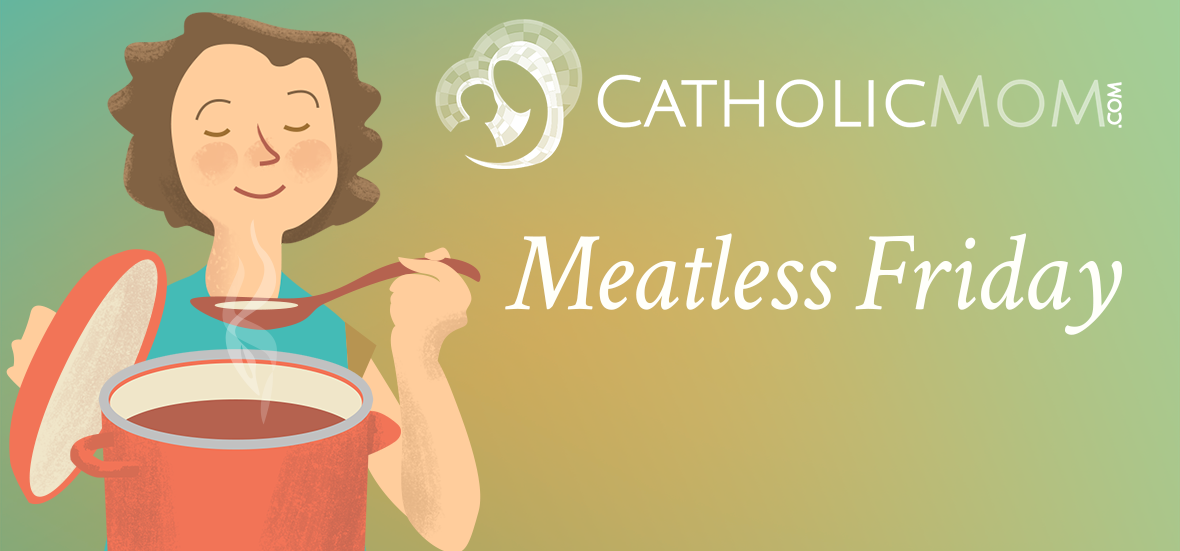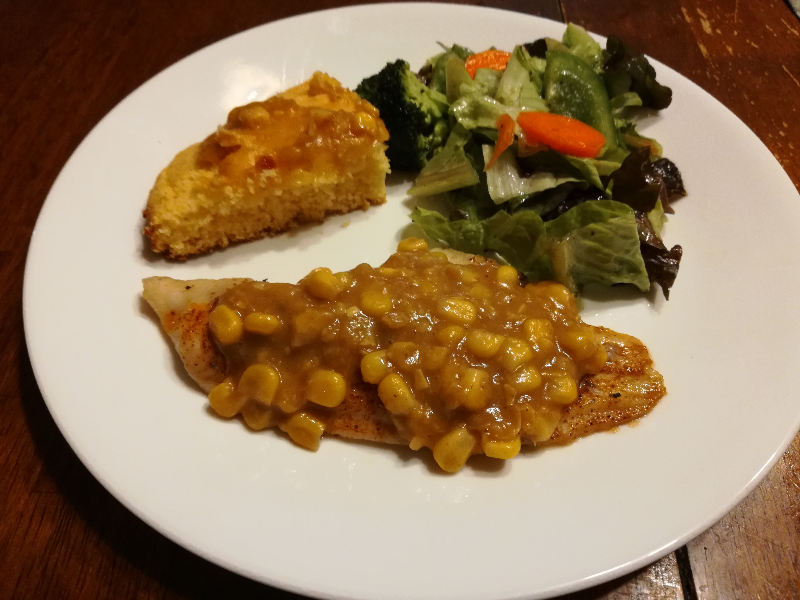 An easy recipe for a Southern favorite.
Catfish with Creamed Corn Gravy
For the catfish:
1 or 2 fillets per person you plan to serve
Oil
Salt
Chili powder
Italian seasoning
Preheat oven to 375. Spray a baking pan with cooking spray and lay the fillets inside. Drizzle with oil, then sprinkle lightly with salt, chili powder, and Italian seasoning. Bake for about 15 minutes, until the flesh flakes easily. Cooking time may vary according to the size and thickness of fillets.
For the gravy:
2T butter
2T all-purpose flour
14-oz. can creamed corn
½ t Creole seasoning*
Melt the butter in a saucepan, then add the flour and stir to make a roux. Cook over medium heat about 10-15 minutes, stirring frequently, until it turns a rich brown color, darker than peanut butter. Add the corn and Creole seasoning. Stir and simmer until ready to serve. Enjoy!
*Creole seasoning is widely available in many commercial brands, but if you can't find it, or if you're an overachiever who likes to make things from scratch, I've included my grandmother's seasoning recipe below.
Eileen's Creole Seasoning:
2 tbs. salt
1 tbs. ground red pepper
1 tbs. chili powder
1 tbs. garlic powder
1 tsp. black pepper
Place all ingredients in an empty spice bottle and shake to combine.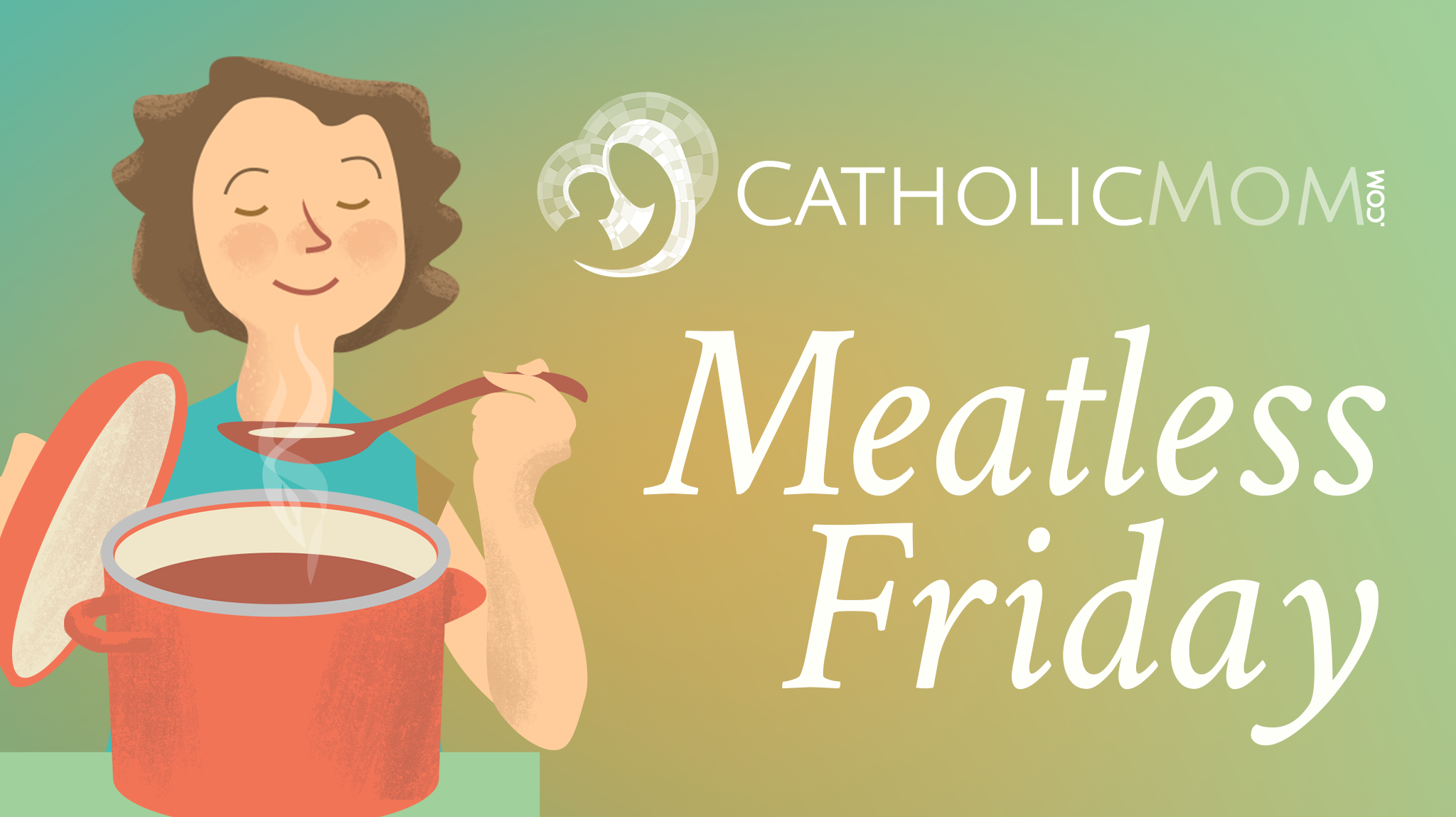 ---
Copyright 2019 Karen Ullo
About the Author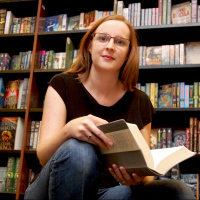 Karen Ullo is the author of two award-winning novels, Jennifer the Damned and Cinder Allia. She is one of the founding editors of Chrism Press, which is dedicated to publishing Catholic and Orthodox fiction, and the former managing editor of the Catholic literary journal Dappled Things. She's also a wife and mother of two. Find out more at KarenUllo.com.