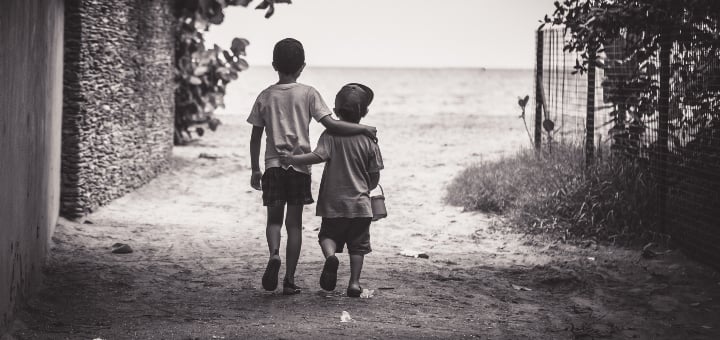 Image credit: By Juan Pablo Rodriguez (2017), Unsplash.com, CC0 Pulic Domain[/caption] When I first saw their pictures I knew they would someday be my sons. From that first moment I fell in love with their beautiful brown eyes and I immediately took them in my heart. There in my heart I carried them with me every day. My love grew for them, my prayers continuous, and my yearning to hold them became such a painful longing. No matter how difficult the journey would become or the obstacles encountered I was not going to give up. The weeks turned to months and then into years. When reality seemed only like a dream and the once-possible looked impossible I could not let go, because they were already my sons. I was going to fight for them no matter what that required. A love so fierce for two souls I had never met. Finally the day came when I would meet them, hold them, and they would forever be mine. Surreal. Surely this must be a dream, as it seemed to have become one so distant in my mind. I was anxious and consumed with a mix of emotions. I was praying constantly asking Our Lady to intercede, to make up for what I was lacking. I implored their Guardian Angels, begging that their hearts may be prepared and their minds and souls be at peace. The moment we met is forever etched in my mind and heart. To finally be face to face with those eyes that stole my heart years ago from the beginning. To finally hold their tiny bodies. More than anything I could not wait to see their smiles, something we had not seen in any of the pictures we received. My heart was overflowing with joy. We left the airport as a family of two and returned home as a family of four. Over 5,000 miles apart, continents away God knit our lives together in His providential plan. Adoption. A word that changed my life. A word that gave me the name "mommy." A word that brought strangers together from different parts of the world and made us a family. A word that means love, forever and completely. A word that comes after loss, heartache, and sometimes tragedy. A word too complex to define. November is National Adoption Awareness Month and I am beyond grateful for the gift of adoption which has changed my life. The gift of adoption which has blessed me with two amazing boys who gave me the name "mommy." Who have filled my heart with a love and joy beyond anything I could have imagined. Who have called me to deeper love and sacrifice. The honor, privilege and blessing continues to humble me. I can never think about adoption without thinking of the women who gave my birth to my sons. They are the heroes, the ones who made the sacrifice, the ones whose love is far greater than my comprehension. They chose life amidst difficult situations and selflessly thought of someone else. According to adoption statistics, one out of twenty five families in the United States with children have a child through adoption. Almost 100 million Americans have adoption in their immediate family, whether it be adopting, placing a child, or having been adopted. Some estimate that somewhere between one and two million couples are waiting to adopt. Statistics aside, there is much awareness to be made about adoption: a word that still carries a stigma with it. From lack of education, to the way secular media reports, to the portrayal that makes it seem second best. I will never forget my conversations while sidewalk counseling outside of an abortion clinic during my college days. When we would suggest adoption as an alternative, the response was, "I could never do that to my baby" as they proceeded in to end their child's life. There are 1.3 million abortions every year, but only 4% of women faced with a crisis pregnancy place their child for adoption. As the neighbor girl explained to my son that her stuffed animal was adopted and then gave her definition of the word: adoption is when nobody wants you or loves you. So much education is yet to be done. When we first got married we had not sought out adoption, but as we opened our hearts to God's plan we discovered what His will was for us. He showed us a love outside of ourselves. A love that called us deeper. To serve the least among us, to welcome a child into our midst, to care for the orphan.
The age-old question through the years: Heredity or environment, which are you the product of? Neither, my darling, neither. Just two different kinds of love. -Author Unknown
---
Copyright 2018 Cassie Everts
About the Author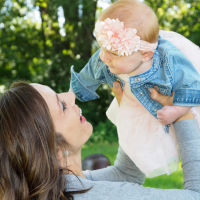 Cassie Everts is a wife, the mother to five little ones in heaven and five children on earth. She is the co-author of Nursery of Heaven: Miscarriage, Stillbirth and Infant Loss in the Lives of the Saints and Today's Parents. She blogs at Everyday Ann where she writes about faith, marriage, motherhood, infertility and adoption. Before becoming a full-time mom, she was a producer at Relevant Radio.