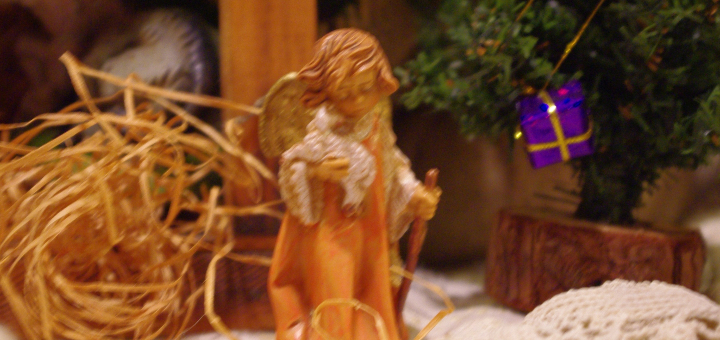 Copyright 2018 Elena LaVictoire. All rights reserved.[/caption] Thanksgiving is center stage this week, but just 10 short days after that is the first Sunday of Advent! Are you ready? In the hustle and bustle of getting ready for Christmas, how can we truly immerse ourselves in the beauty of Advent? Here are my 5 quick and easy tips for making Advent easy, fun, and memorable while getting ready for Christmas. 1. Put up your nativity scene before you put up your Christmas tree. All you really need is a little statue of Mary, Joseph, and Baby Jesus. Make sure it is in a prominent place where the children and you can look at it throughout the day. But don't put Baby Jesus in the manger just yet! The empty place for Baby Jesus reminds us that we too are waiting for his birth on Christmas Day! If you do buy or make a set of wise men figurines, don't put them immediately up in the stable with Mary and Joseph. Put them at the far end of the house so that they can truly journey to Bethlehem! They arrive on Epiphany Day, January 6.

2. Put a purple tablecloth on the table. The colors of Christmas are red and green, but the color for Advent is purple. Let that little bit of color remind you that we are still preparing our hearts and minds for the arrival of Jesus on Christmas morning. Put an Advent Wreath in the center for a beautiful way to count down the weeks to Christmas.
Copyright 2018 Elena LaVictoire. All rights reserved.[/caption]
3. Celebrate the saints of the season! Saint Nicholas Day is December 6! Fill the shoes of your children with candy and pennies! But don't do anything too elaborate. St. Nick was a servant to the poor. Let your children experience these simple pleasures. St. Lucy's feast day is December 13. Candles and tasty breakfast buns could be the treat for the day, to be enjoyed while discussing St. Lucy's life and Christian witness.
4. Mary has two big feast days before Christmas too. The Feast of the Immaculate Conception is December 8. On that day, fix a white dinner of some sort (chicken, noodles, or potatoes) and maybe a white cake or cupcakes to remember Mary's pure and stainless soul. The Feast of Our Lady of Guadalupe is December 12; that's always a good day for Mexican food and to remember the story of St. Juan Diego and the miracle he experienced.
5. Most importantly, make a quiet time for contemplation and prayer. Maybe read a book from the book basket after dinner before you blow out the candle on the Advent wreath, or read the readings for the day aloud as a family.
Copyright 2018 Elena LaVictoire. All rights reserved.[/caption]
---
Copyright 2018 Elena LaVictoire
About the Author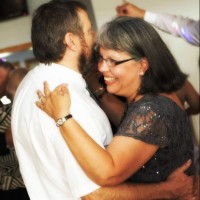 Elena LaVictoire is a graduate of Baker College and a retired medical transcriptionist. She is married and homeschooled six children. Elena is a public speaker on the topics of marriage, homeschooling, and confirmation preparation. She was also a contributing author to The Catholic Mom's Prayer Companion. Elena practices and performs with her flute and records with the Peace Together Choir. She blogs at MyDomesticChurch.com.