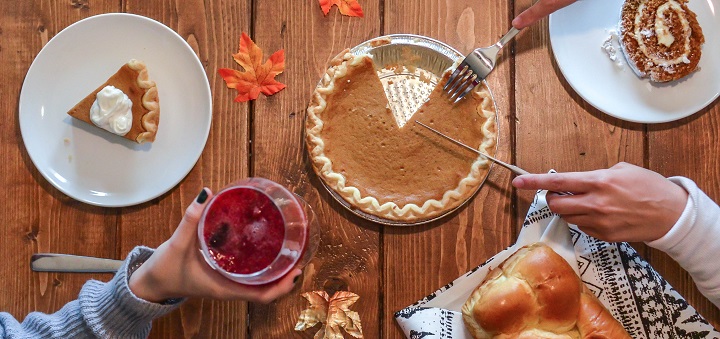 Image credit: Unsplash.com (2017), CC0 Public Domain[/caption]

Last Thanksgiving I experienced a miracle.

My mother decided to go off-script and do a potluck dinner. This wasn't the miracle, although it could've been. She is very specific about the food she likes to eat on Thanksgiving, so she always makes everything herself. We get to bring simple stuff like rolls. And even with that, she places the order at the grocery store. We just pick it up and pay like obedient children.

So last year, she said yes to a potluck and I created a SignUp Genius page. It was great ... until Thanksgiving Day. Our plan was to eat around 5 PM. Folks who eat holiday "dinner" at 1, I have a real problem with that. That's not dinner and you're forcing leftovers too soon. It's just too soon. But I digress.

We eat dinner at that laaaaate hour of 5 PM

for a few reasons, one being that my sons spend the first half of the day with their dad and stepmom. Divorce stinks all the time, but especially at the holidays because there is no easy way to divide up the time, but we do our best to make it work.

So it's about noon. T-minus 5 hours till the meal hits the table. I roll up to my parents' house and start helping my mom with the to-do list. As family trickles in with their offerings, a feeling of dread sets in. Did I see anyone sign up to bring pumpkin pie? I grab my phone and pull up the SignUp Genius page. I could've cried. That staple of Thanksgiving Day was missing. How did I let this happen? As the potluck manager, I had only myself to blame.

We called on one of the grandfathers. Get out and find us a pumpkin pie, STAT! He understood his mission and its importance. Imagine a SWAT team getting suited up, and bracing to unload from an armored car -- only less young, nimble, or armed. He went to the only grocery store in town that was open and came up short. Nothing. Nada. Zilch.

Devastation.

I talked myself down. Looked at the other desserts and made peace with the fact that Thanksgiving Day 2017 was going to be pumpkin-pie-less. I dried my tears and hopped in the car to go meet up with my ex-husband to get my sons.

I pulled into a parking spot at our meet-up place and got out of the car, got big hugs from the boys and wished my ex-husband a Happy Thanksgiving. I followed the greeting with, "You don't happen to have a spare pumpkin pie, do you?"

He looked at me and replied, "Actually, yeah."

He extended his arms and handed me a foil-covered dish. I had thought it was some leftover food that my sons wanted to take to my house. But no, it was a Whole. Pumpkin. Pie. And homemade to boot. Apparently my sons had assisted their stepmom in making pies the day before and they had one extra.

I drove home, jaw on the floorboard of the car. I have a pumpkin pie! I walked in the house, the boys greeted their cousins and grandparents and I exclaimed, "I have a pumpkin pie!" The crowd erupted with joyful cheers. It was a Thanksgiving miracle.

I'll tell you what, that pie tasted extra special. It was the pie that almost wasn't, but what I really tasted was a heaping sense of gratitude:

Gratitude that my family really never has had to go without.

Gratitude that my sons have a stepmother who loves them and has the patience to bake with them.

Gratitude that my ex-husband and I (and our new spouses) have chosen to work together to give our kids peaceful holidays.

And most importantly, gratitude for miracle after miracle that God has done in our life.

This one was just extra sweet.

I hope that like me, you have much to be thankful for this Thanksgiving week. I pray that your heart and table are full and that you NEVER forget to check the SignUp Genius for pumpkin pie.
---
Copyright 2018 Abby Watts
About the Author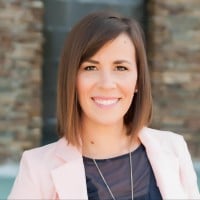 Abby Brundage Watts is a mother of two little boys. Since January of 2008 she has hosted The Big, Big House Morning Show on Spirit FM 90.5, the radio ministry of the Catholic Diocese of St. Petersburg in Florida. The show mixes inspiration, humor and family fun (and great music of course)! You can hear Abby every weekday 6-10am, EST and online at www.myspiritfm.com. She also is the co-creator of the podcast, Perhaps This Is the Moment. You can find it on all the podcast platforms.