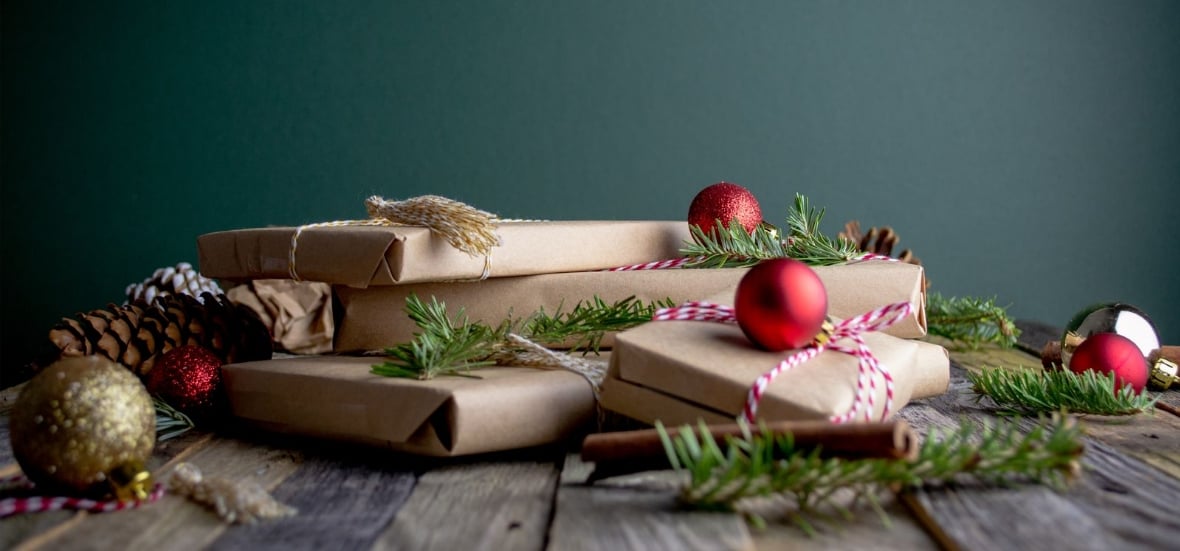 Shop Catholic this Christmas! Our Gift Guide boasts a sampling from some of our favorite Catholic creatives, and even a few coupon codes to keep your budget on track.
In a season when it's not always possible to get to a mall or attend a craft show, finding the perfect Christmas gifts for your loved ones can be particularly challenging. We asked the CatholicMom contributors to name their favorite Catholic shops so we could put together a gift guide that encourages you to shop Catholic this Christmas. Many of these shops are offering special savings offers for our readers.
Catholic Family Crate:

Stress-Free Family Faith Formation



Catholic Family Crate is a subscription box company that delivers monthly, faith-filled (faithful to the Magisterium) crates designed to make cultivating a strong family within the domestic church easy and streamlined. They take the overwhelm out of liturgical living; deliver highly engaging and beautifully crafted catechesis tools that make growing in the faith doable in a busy, modern life; and help families establish themselves in the good, true, and beautiful.

Covers ALL the Things Catholic Parents Need Their Kids to Know

* Unites the Family in Grace & Virtue
* Builds Bonds that Last a Lifetime
* Orients Our Hearts Toward God
* Requires Minimum Effort
* Provides Maximum Benefit
* Good for the Whole Family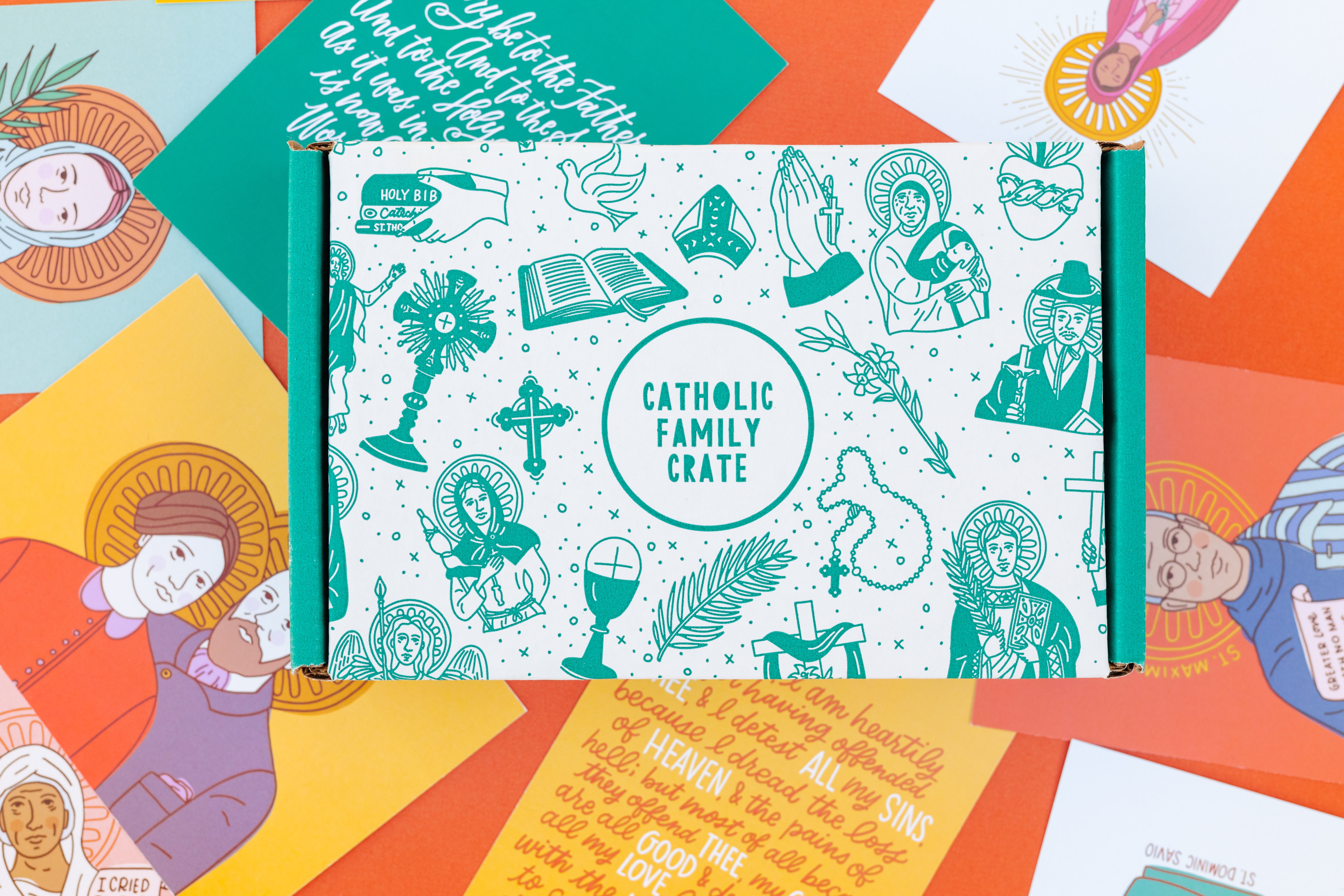 Catholic Family Crate will email you a gift certificate to print and wrap up. Great for last-minute gifts (you can even order Christmas Eve)! These crates are a beautiful gift to give that doesn't get lost in the shuffle of unwrapping.
Catholic Family Crate offers a Christmas special, available November 23-28, 2020, that gets you 6 months of Catholic Family Crate's Monthly Crate for the price of 5, PLUS a FREE card game, "Alleluia," that will be released this month! This game helps players learn more about their Catholic faith and encourages a basic understanding of the weight of sin and the victory of salvation. It's a great all-in gift for your children, grandchildren, godchildren, or nieces and nephews. No code is needed for this special offer. Free shipping, always.
Coffee:
Guadalupe Roastery
Guadalupe Roastery is a Catholic coffee company, recently founded. They buy their coffee directly from farmers Rolyn and Lorena in Nicaragua to help support the local families of Matagalpa, Nicaragua, and encourage dignity in work while giving them the opportunity to rebuild their community!
To date, because of Guadalupe Roastery, they have been able to build a home on the farm, poultry project, and start a literacy program!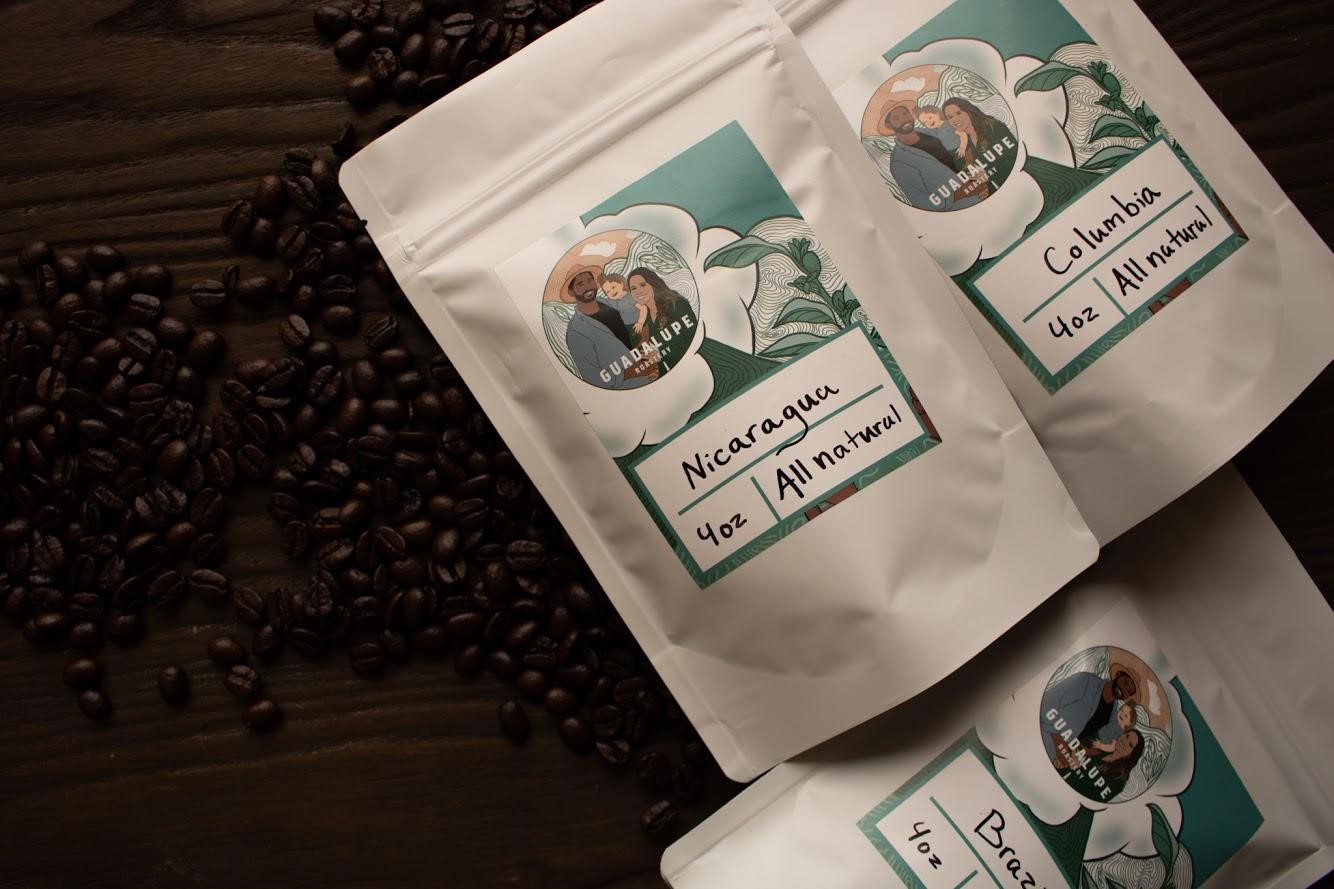 The sampler pack allows you to taste a variety of flavors. Choose any four 4oz bags to figure out which coffee you love best!
Please allow for 7-10 days for processing and shipping, especially during the holiday season.
For your Home:
Faith and Fabric Design
At Faith and Fabric, owner and CatholicMom contributor Jen Frost's goal is to bring the love of sewing back into your home. She supports both the novice and experienced sewist with a wide offering of classes, fabrics, and quilt patterns. She can't wait to sew your next faith-filled project with you!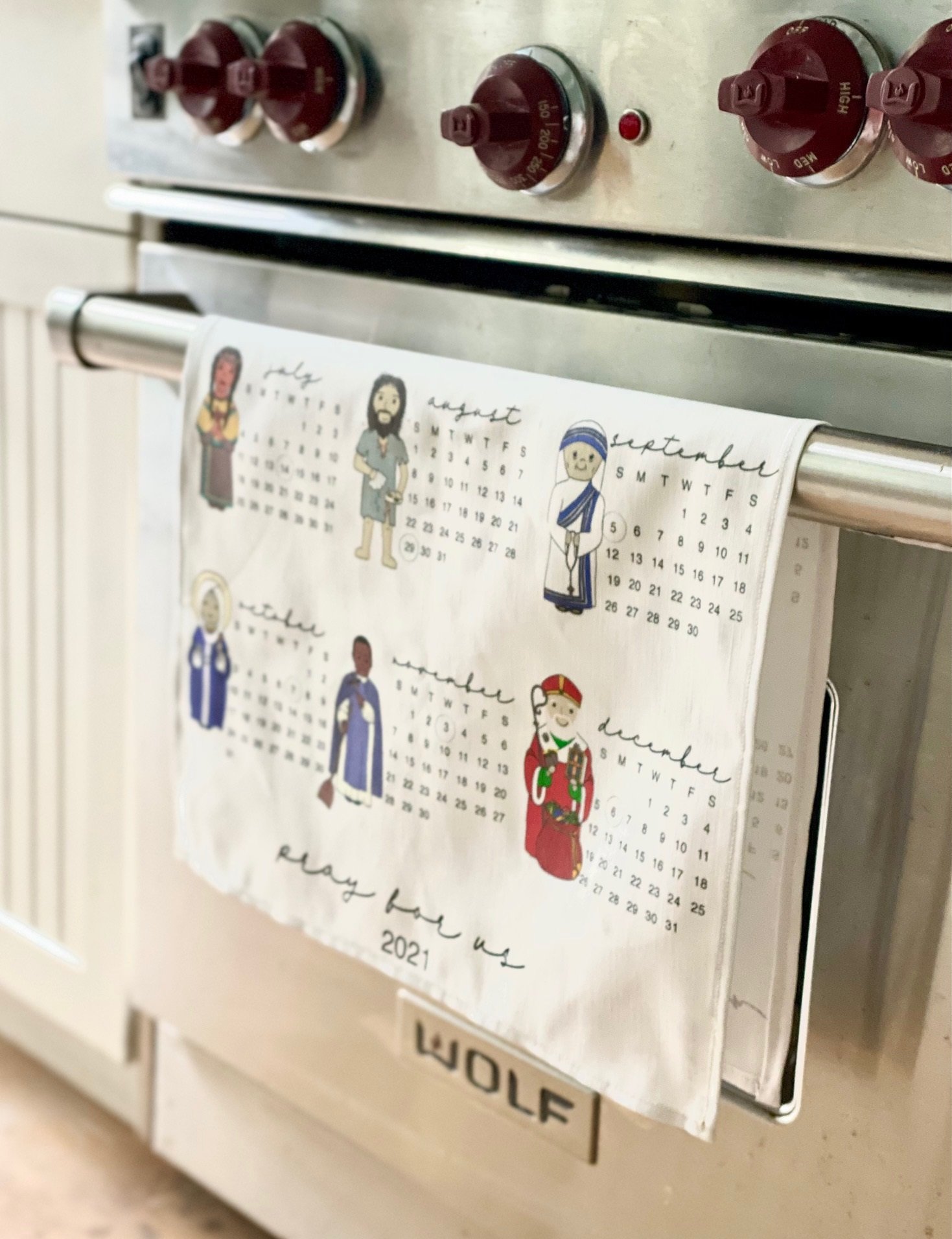 This year's favorite Faith and Fabric Design item is the Liturgical Tea Towel Tapestry. Being more on top of these celebratory days is what inspired this beautiful tea towel, as it is functional enough to hang on your stove and use each day yet beautiful enough to hang on the wall as a lovely calendar tapestry! The tea towel tapestry comes with the entire 2021 calendar clearly printed, and a beautifully drawn image of the saint whose feast day is celebrated that same month along with their date circled on the calendar so you don't miss it. The top and bottom of the tea towel tapestry read: "All Holy Men and Women Pray for Us," and the calendar year (2021) is included. These gorgeous design comes printed on 100% cotton. Each of these tea towel tapestries, measuring 16″ wide x 26″ tall, are designed on a linen cotton canvas, making them thick, supple, and high quality.

All orders must be received by December 15, 2020 to ensure time for Christmas delivery (though orders will ship as quickly as possible should they come in later). Use coupon code CHRISTMAS10 to save 10% off your entire order through December 15, 2020.
Christmas Cards, Candles, and Original Art:
Regina Sanctorum
Regina Sanctorum, an Etsy shop, offers offer hand painted Catholic gifts and cards, liturgical candles, and original artwork in a medieval style.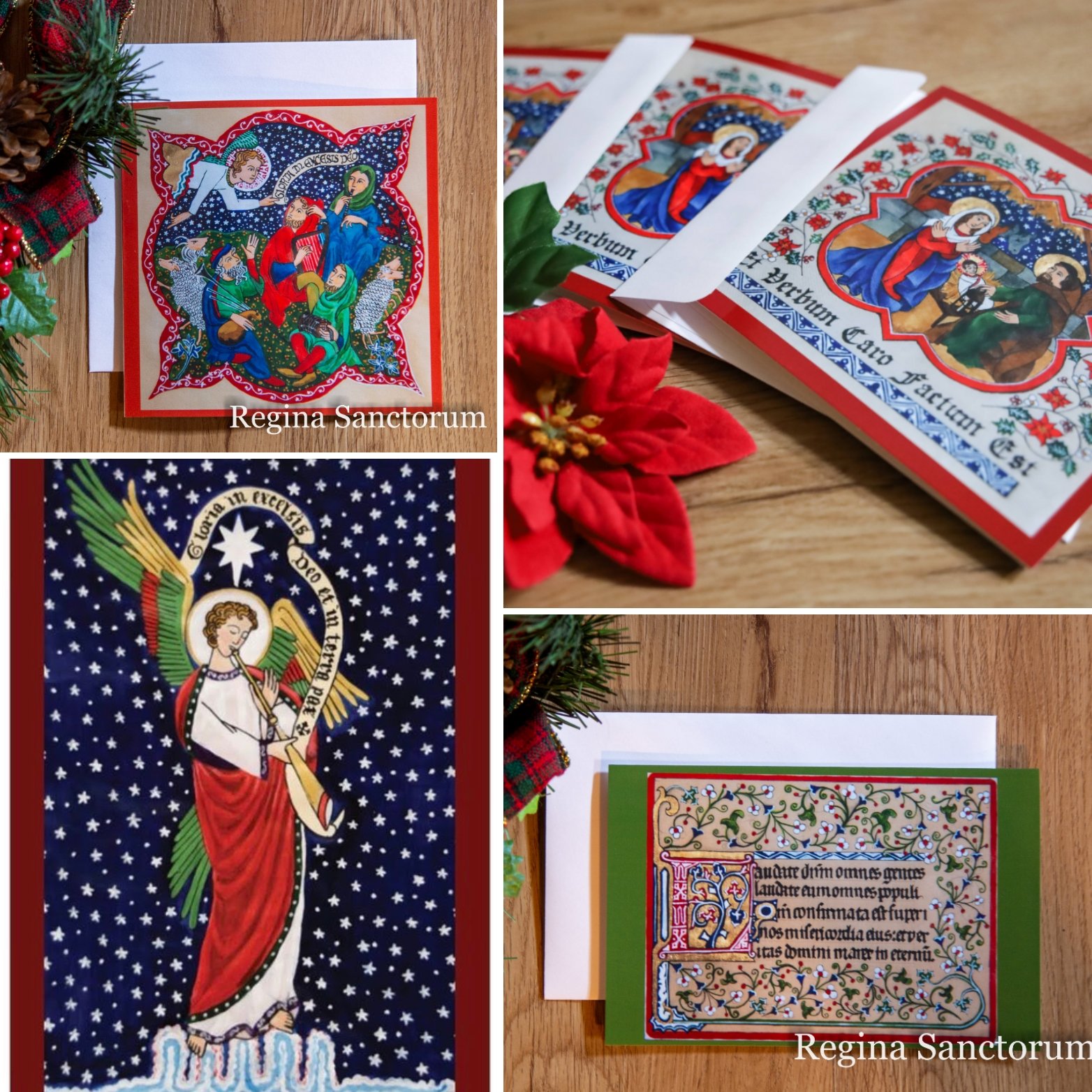 Regina Sanctorum's Christmas Cards are original paintings (in a medieval style!) printed on glossy or matte card stock. Featured above left: Annunciation to the Shepherds Christmas Card, an original rendition of an illuminated medieval manuscript. Above right: Nativity Scene Christmas Card. Below left: Christmas Angel Card. Below right: Laudate Dominum Christmas Card.
Bulk orders are available; message the owner with your inquiries.
Orders must be placed by December 8, 2020 to be shipped by December 15, 2020.
Through November 28, 2020, use coupon code CHRISTMASCARDS2020 to save 10% all Christmas cards!
Celebrate the Liturgical Year at Home:
Feast Day Box
Give yourself the gift of Christmas this year. Too often the empty promises of shopping malls, traffic, and giftwrapping overwhelm and distract us from the true meaning of Christmas. No one should make an overcrowded schedule your priority during Advent and Christmas. The creators of Feast Day Box know how you feel and have been helping hundreds of Catholics refocus on the feasts and seasons of the Church. All you have to do is place an order to celebrate the feasts, gather your family around the table, and celebrate with delicious food and unique devotions. Feast Day Box will help you celebrate Advent, the feast of St. Nicholas, the feast of Our Lady of Guadalupe, Christmas, or the feast days through the whole year.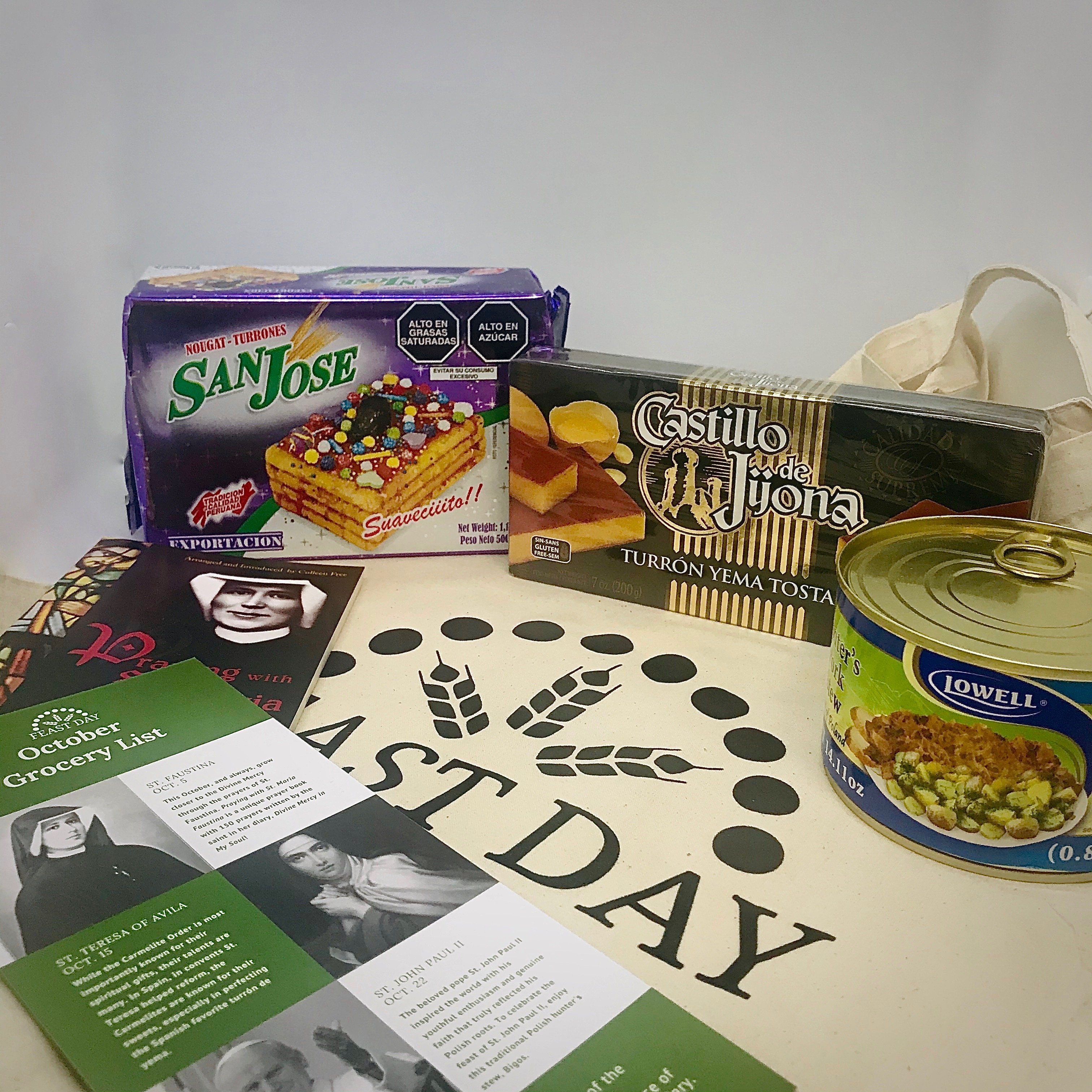 Life is too short to be researching traditions and recipes or wasting food because complicated recipes didn't turn out. Family time should be spent celebrating not experimenting. Feast Day Box can help you and your family connect to the true meaning of Christmas this year.
Feast Day Box offers you the fair prices you deserve throughout the year and offer a sale each week, which is announced through email. In lieu of Black Friday and Cyber Monday sales, Feast Day Box will continue as they do the entire year but contribute 5% of sales between Thanksgiving Day and Cyber Monday to Christians in the Holy Land whose struggles have intensified as COVID-19 halted this year's pilgrimages.
Inspirational Home Decor and Fashion Jewelry:
Rakstar Designs
Rakstar Designs is the creative ministry and outlet for Rakhi McCormick. Inspired by St. Teresa of Calcutta to be a light for those in darkness, the mission of both the shop and other facets of Rakhi's work is to bring the light of Christ into the dark corners of our hearts and world. Her greatest hope is that people leave inspired to know they are not alone in the struggle of this life, that there is beauty and peace that exists amid the chaos, and that Jesus is with them in all things. Gifts by Rakstar Designs include mugs, enamel pins, original art prints and printables, stickers and magnets, totes, journals, and more.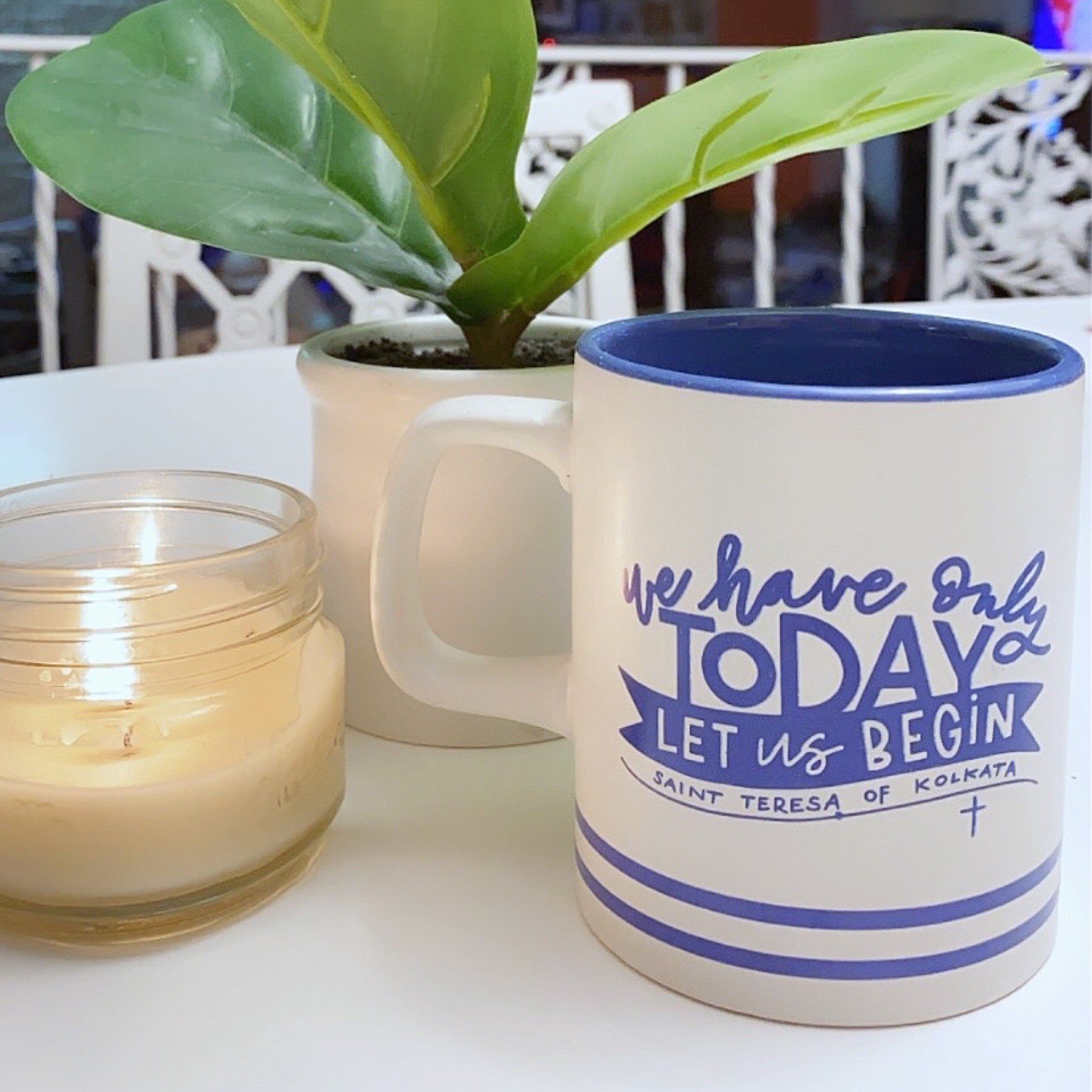 This 11oz Ceramic Mug is the perfect size to actually finish a cup of coffee or tea! (Ask me how I know ...) It's also a beautiful reminder from St Teresa of Kolkata. We are never promised tomorrow, and there is much work to be done. Let us begin today. Mug is dishwasher and microwave safe. For best results, hand washing is recommended to prolong the life of the design.
Due to increased shipping times through all carriers, orders must be placed by December 1, 2020 to be guaranteed for shipment by December 15. The deadline for upgraded expedited shipping is December 8 on eligible items.
Catholic Mom readers can enjoy 10% off all items from Black Friday, November 27, through Giving Tuesday, December 1, 2020 with the code MOMSROCK2020. This includes mugs which usually never included in promotions!
Custom Rosaries:
Rosaries by Allison
Allison Kinyon, owner of the Etsy shop Rosaries by Allison, strives to provide the faithful with rosaries to inspire them in their prayer, and to provide lasting memories surrounding special events and sacraments.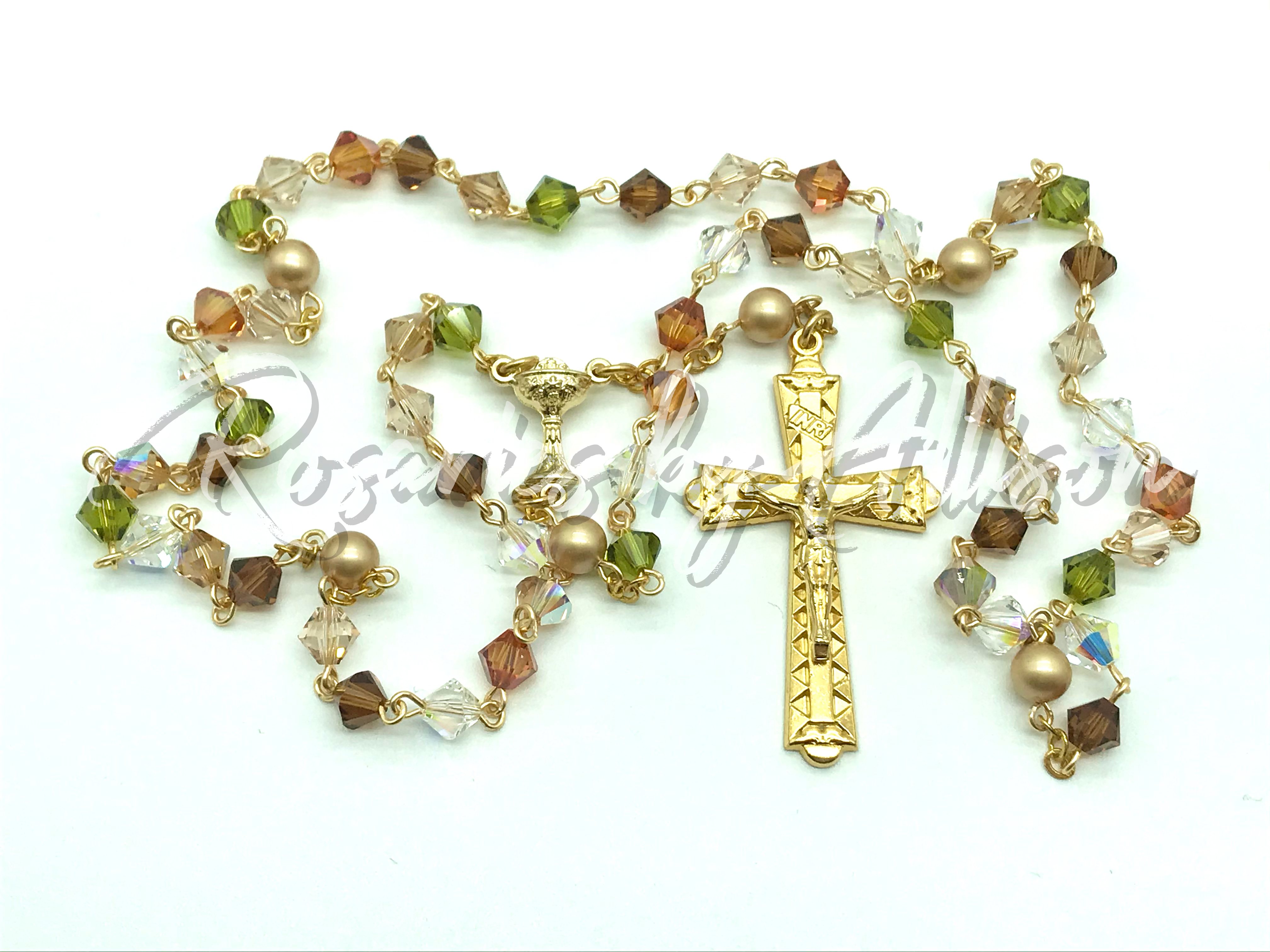 Featured here: gold plated chalice rosary with 'Mississippi' Swarovski crystal bicone beads and Gold Swarovski crystal pearls

For a custom rosary from Rosaries by Allison, order by December 1, 2020. Last day to order a ready-made rosary for Christmas arrival is December 15, 2020.

Rosaries by Allison currently offers 20% off all ready-made rosaries, no coupon needed! And as always, free domestic shipping.
Handmade Scapulars:
Scapulars.com
Scapulars.com creates premium quality Brown Scapulars with merino wool, unbreakable stitching, and pockets for sacred medals. After years of complaining about poor quality scapulars, they decided to make their own. Scapulars.com uses premium quality merino wool, American made paracord, and the highest thread-count images available. Their design makes them super strong, yet soft, and even better, with a pocket on each end for your favorite medals!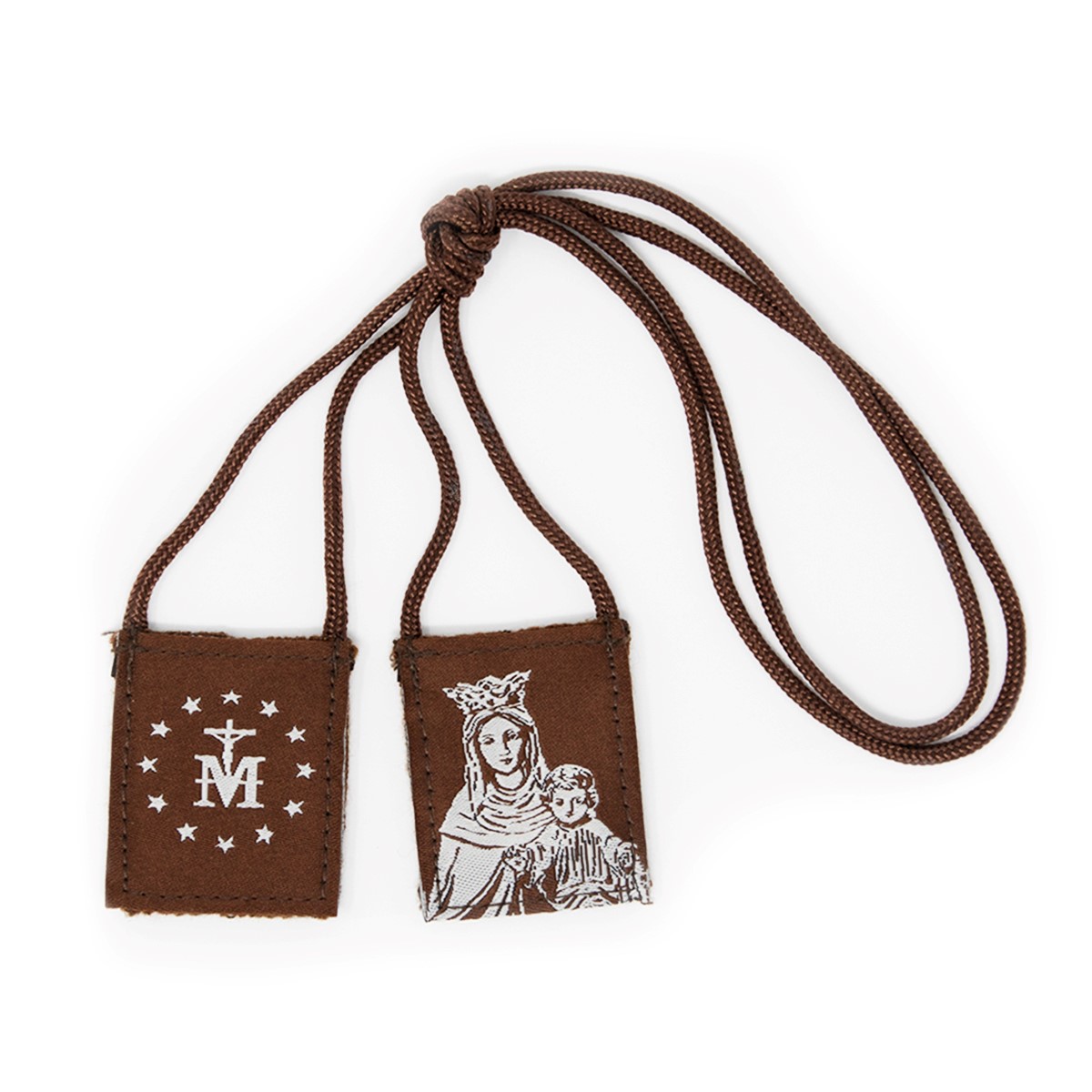 Pictured here: Premium Brown Scapular, Our Lady of Mt. Carmel
Products ship from Illinois within two days, so orders should arrive in the US within five days max. Scapulars.com also ships worldwide but without promising delivery times.
Use discount code CatholicMom to save 10% off your purchase until December 31, 2020.
Catholic T-Shirts:
Totally Catholic Tees
Totally Catholic Tees is dedicated to spreading the Gospel through their apparel. Their shirts are made of the highest quality, but more importantly, they tend to start meaningful conversations. Their tees are bold, unique, and profound. The fact that they are comfortable is only a bonus. Preach the Gospel, and sometimes use a Catholic T-shirt.
Totally Catholic Tees has been in the t-shirt business for more than 20 years. Totally Catholic Tees is family-owned and operated and committed to providing quality Catholic tees for everyone to wear and share in The New Evangelization.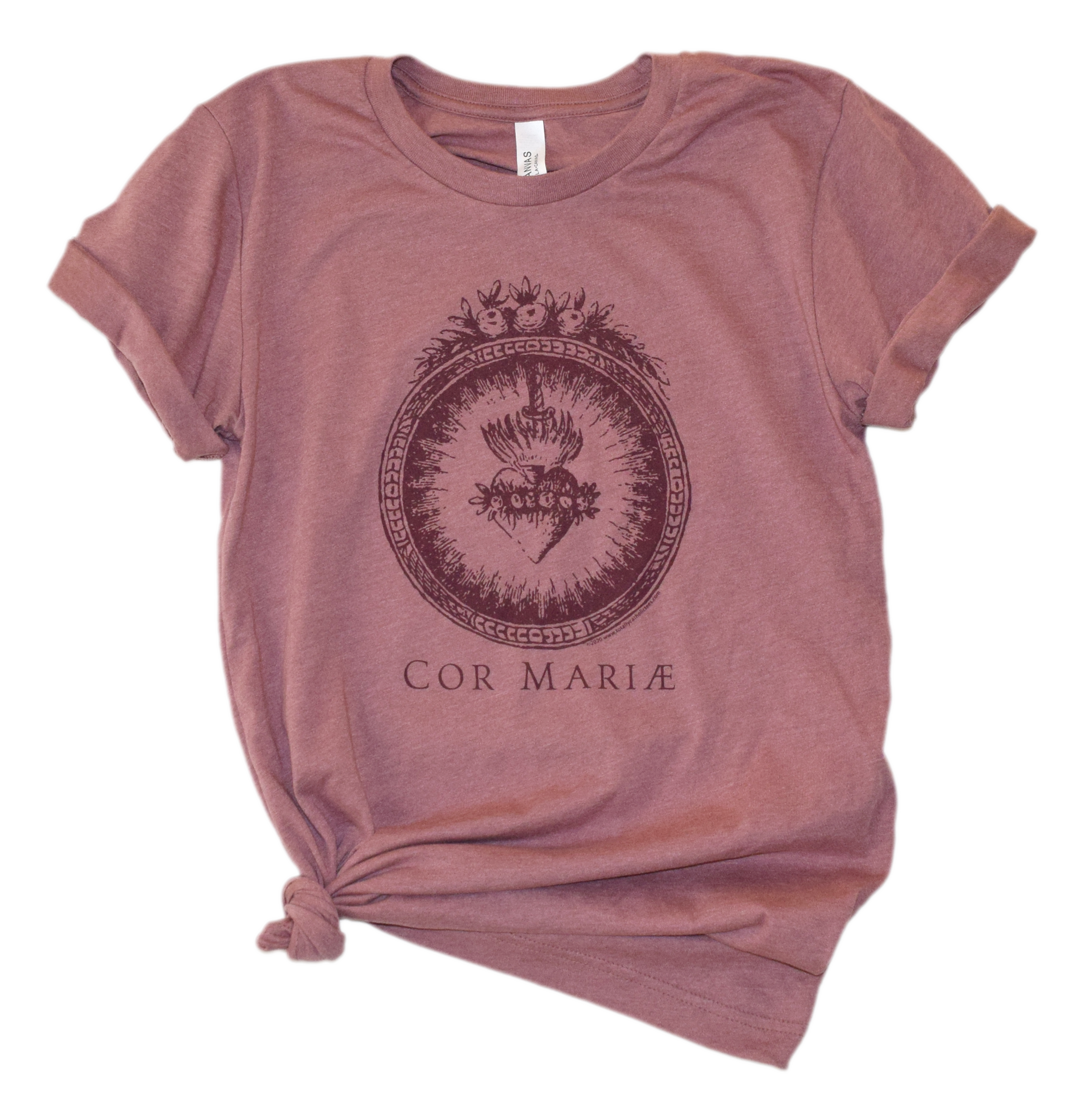 Our Cor Mariae Premium Tee celebrates the Immaculate Heart of Mary in a woodcut style and the words Cor Mariae on the bottom.
Order by December 7 to receive delivery by December 15, 2020. Use coupon code CATHOLICMOM15 to save 15% on your order (excludes clearance items; no expiration date).
Personal Care:
Catholic Balm Co.
Catholic Balm Co
is the original creator of
all natural beard balms,
lip balms, and
lotion bars
inspired by the richness of our Catholic faith. Their most popular products are our Chrism scented balms and oils that use real Essence of Chrism in every handmade batch. Follow them online @CatholicBalmCo.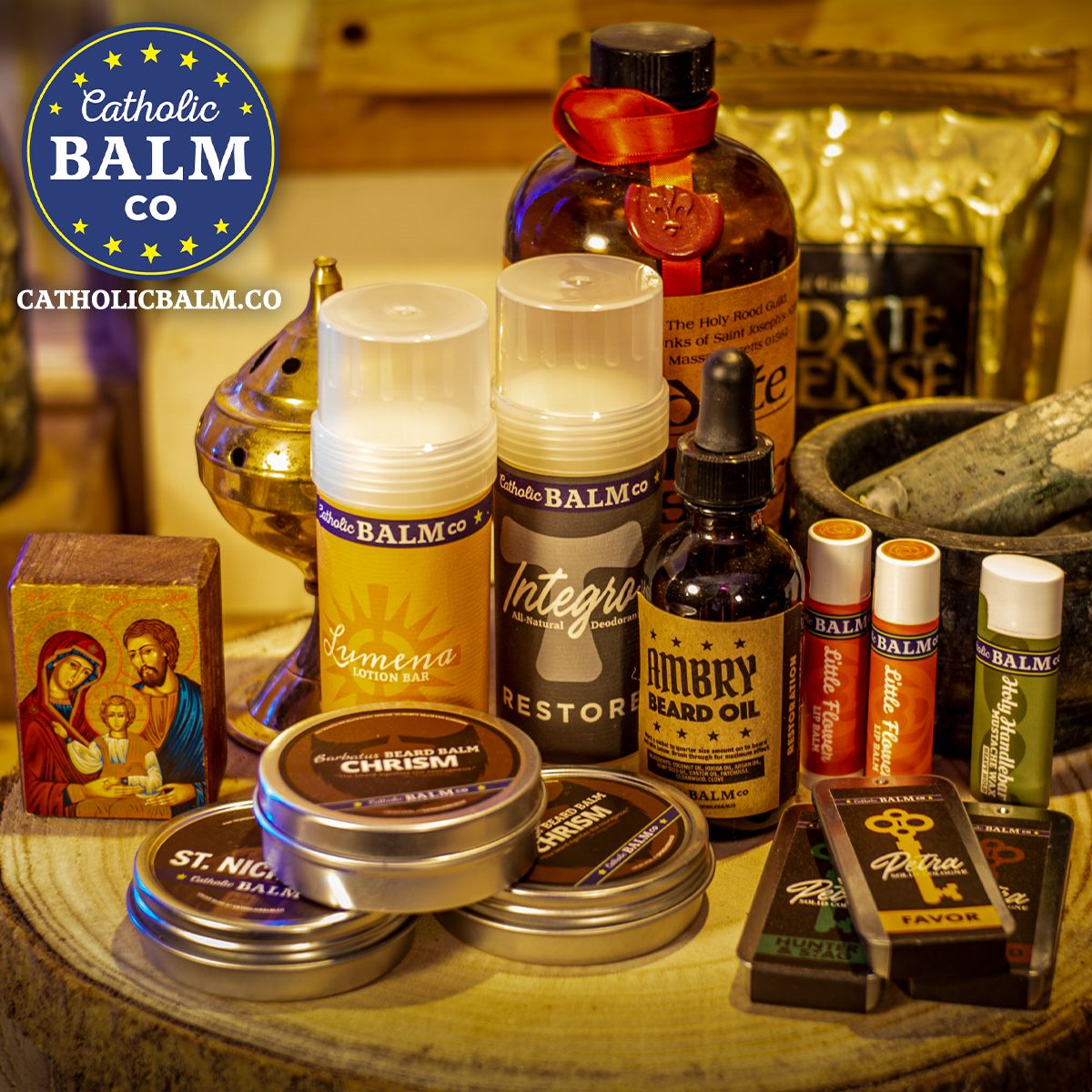 The proceeds from their products help support ministries across the globe and the family's neighborhood evangelization work.
Products typically ship within 24 hours; order by December 10 to guarantee arrival by December 15. Use discount code
CATHOLICMOM
to get 10% off any products you order through December 15, 2020.
Wooden Saint Toys:
Saintly Heart Catholic Toys
Saintly Heart Catholic Toys provides faith-based educational wooden saint toys to help foster a love for Jesus and the saints in a fun and natural way -- through play!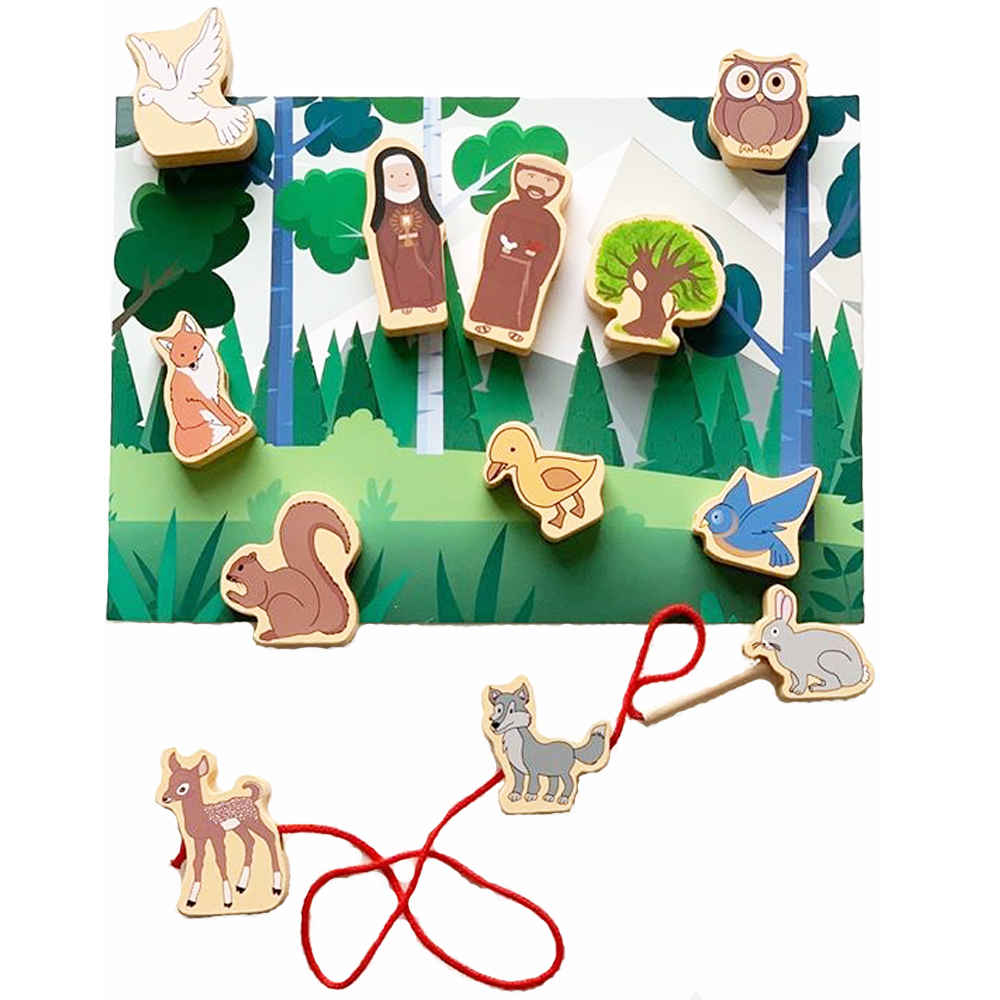 The St. Joseph's Workshop chunky puzzle includes St. Joseph and a variety of his woodworking tools. It comes with a story/prayer card and a tray to hold all the puzzle pieces. The Franciscan Friends Lacing Set includes St. Francis, St. Clare, 11 woodland animals, a lacing rod with string and a forest playmat.
Their current saint collector sets come with the saint dolls and a holy card to match each saint.
The Totus Tuus set which features Our Lady of Fatima, St. Pope John Paul II and St. Dominic Savio.
The World Charity set, which includes St. Mother Teresa, St. Padre Pio and St. Blaise.
The Bold Women of Faith set has St. Joan of Arc, St. Therese of Lisieux and St. Gemma Galgani.
Single box of Our Lady of Guadalupe.
Saintly Heart is offering 20% off for Catholicmom.com readers. Use the promo code CATHOLICMOM through December 31, 2020 on their website, SaintlyHeart.com
Stocking Stuffer:
Tiny Saints
Tiny Saints® sells colorful and vibrant charms, rosaries, plushies, board books, and lanyards, all themed around the saints. At $5-$15 each, their products make fun, affordable gifts and offer something for everyone.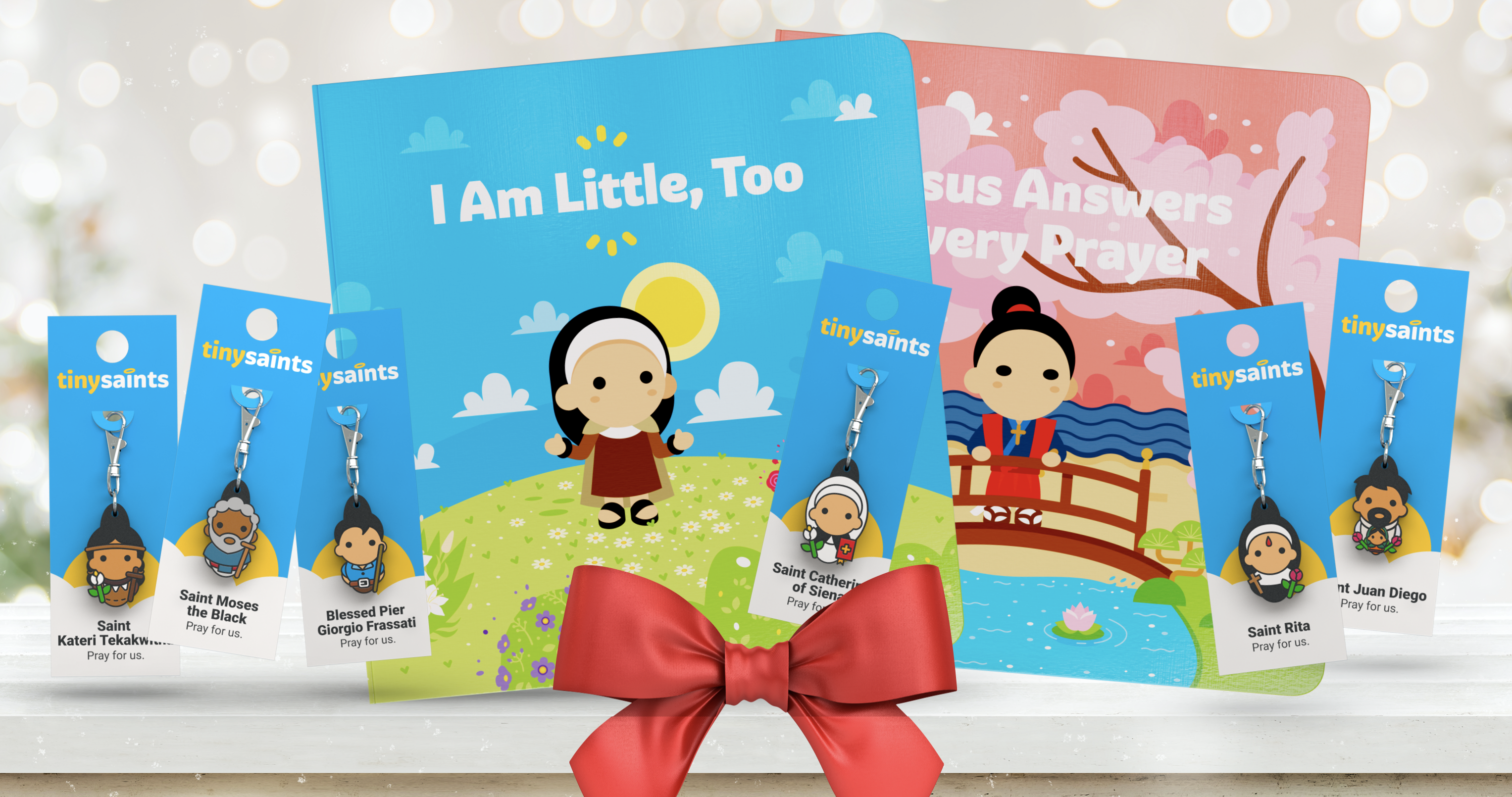 Tiny Saints makes the saints tiny so that every human heart can feel the simple joy of a life lived closer to Christ.
Please allow for 3-5 business days for orders to ship from our warehouse during the Christmas season.
Everything on TinySaints.com will be up to 30% off during the months of November and December, with additional savings during Black Friday weekend. No coupon code needed!
Saint Statues for Children by
Little Drops of Water
Saint statues are wonderful evangelization tools for children, especially when they're created with little hands in mind. Little Drops of Water offers not only statues, but durable Rosaries for little boys and girls. If you're looking for a child-friendly, unbreakable Nativity scene, Little Drops of Water has several options to choose from; they also have a sweet Praying Santa collection.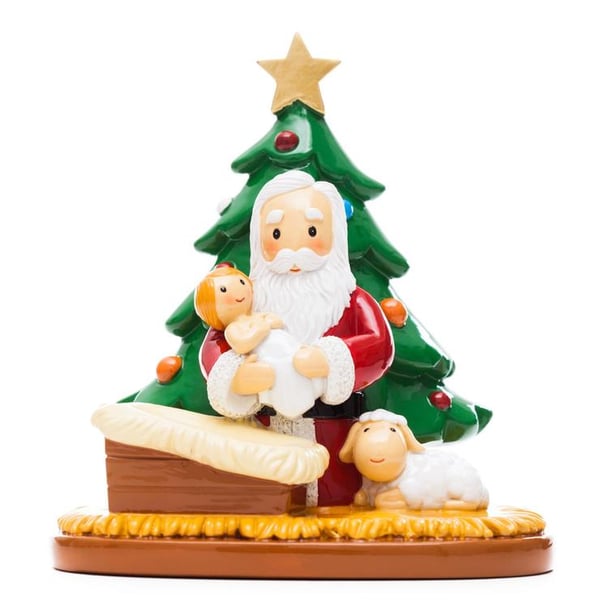 Each Little Drops of Water statue is packaged in a gift box, with information about the saint on the back. Save 25% off your order with coupon code: CATHOLICMOM25. This discount expires December 1, 2020.
Delivery time can extend to 30 days due to shipment delays during the pandemic. Please allow sufficient time for shipment of your order.
Baby/Child's Memory Book:
Thy Olive Tree
Thy Olive Tree creates meaningful, memorable and modern keepsakes. It is named after the olive trees present today in the historic Garden of Gethsemane, where Jesus' Agony in the Garden took place. Some speculate these trees could be the same ones from when Jesus walked in the garden. Oh, what those trees much have seen and heard!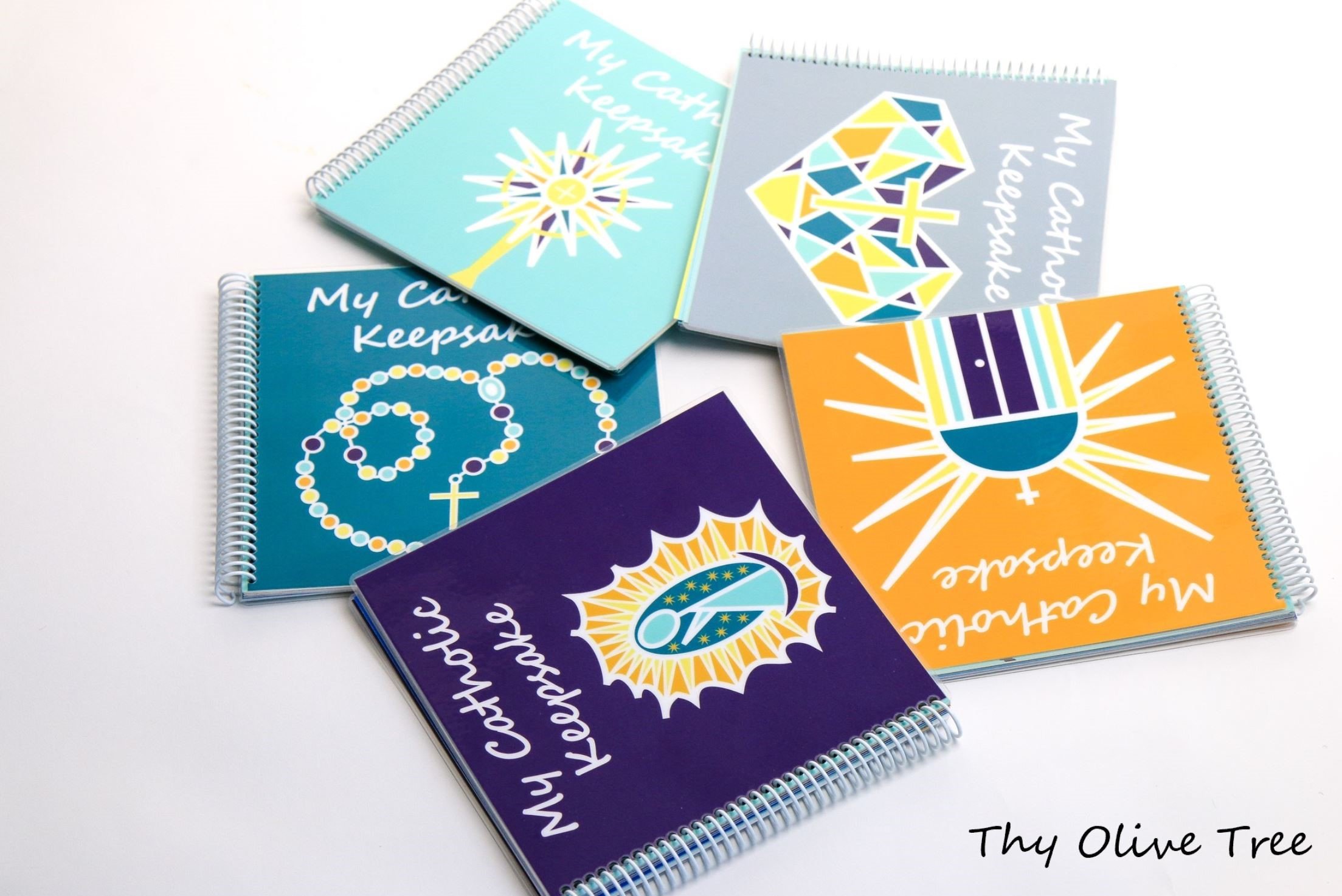 My Catholic Keepsake is a baby/child's memory book designed just for Catholic parents to record their child's developmental AND faith-based milestones. 36 beautifully designed pages include quotes from the saints and scripture verses that accompany each milestone — from Baptism to Confirmation, and from first steps to the first days of school. You're giving your child the greatest gift of all: faith. My Catholic Keepsake is the perfect token to remind them of how far they've come in their faith, and life, as they enter the world as a disciple of Christ.
Order by by December 7 for shipment by December 15; shipment deadline for Christmas is December 15, 2020.
Use coupon code CATHOLICMOM2020 for 10% off My Catholic Keepsake books through December 15, 2020.
Stocking Stuffer: Card Games from
Bible Games Central
Bible Games Central is all about conveying Bible truths through fun and captivating activities. At BibleGamesCentral.com, you will find a variety of games suitable for children, youths, and even adults.
Parable Parade: In this exciting game, players must collect complete sets of Parable Cards. You can draw as many cards as you like, but be careful … Draw an Oopsie! Card and you will pay the price! Will you be bold and fearless? Or will you be conservative and cautious?
Learn about Jesus' parables as you play
Play at home, in church or at small group gatherings
Suitable for kids, youth, and adults
Great as gifts
Includes 12 Parable Summary Cards that explain each parable featured in this game
Order before December 8, 2020 for Christmas delivery.
Author's note: Bible Games Central is a faith-based but not Catholic business; some of its other games are based on the 66-book Christian version of the Bible.
CLICK TO TWEET
Shop Catholic this Christmas: check out the CatholicMom gift guide. #catholicmom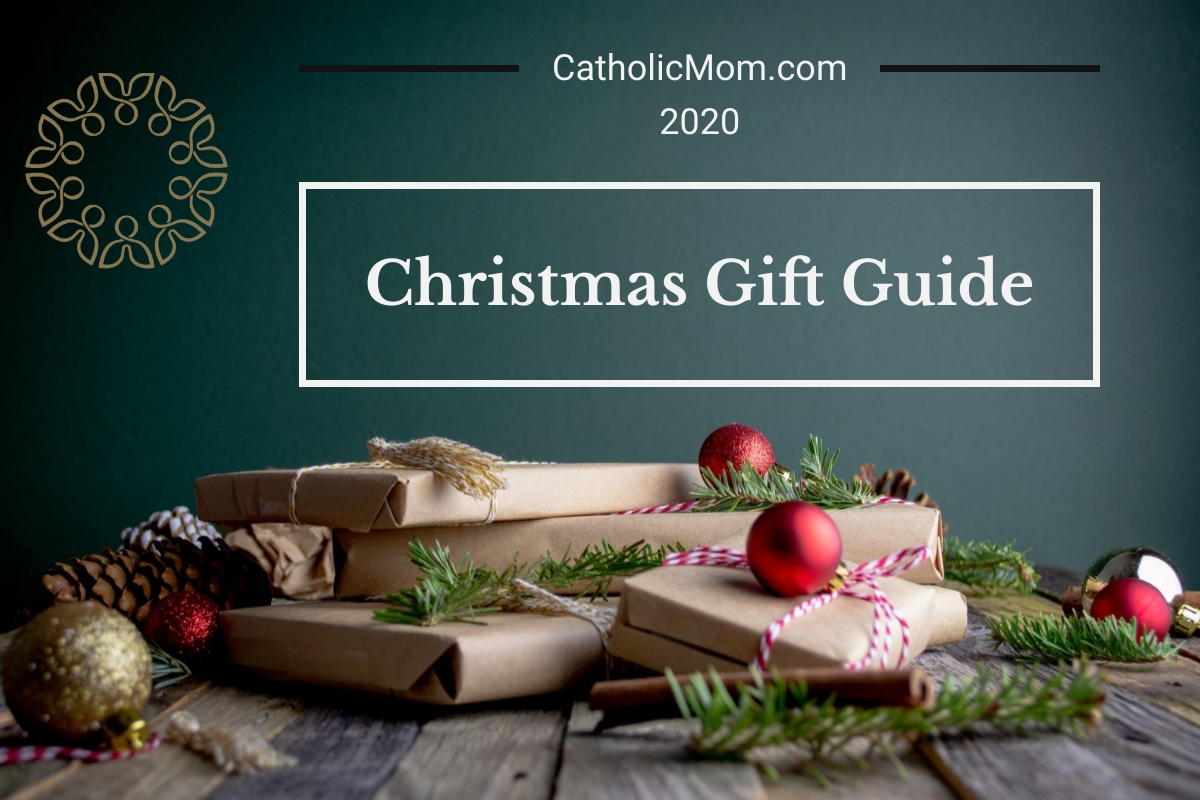 ---
Copyright 2020 Barb Szyszkiewicz
Images provided by vendors; title image created in Visme.co.https://www.etsy.com/shop/allisonkinyon
About the Author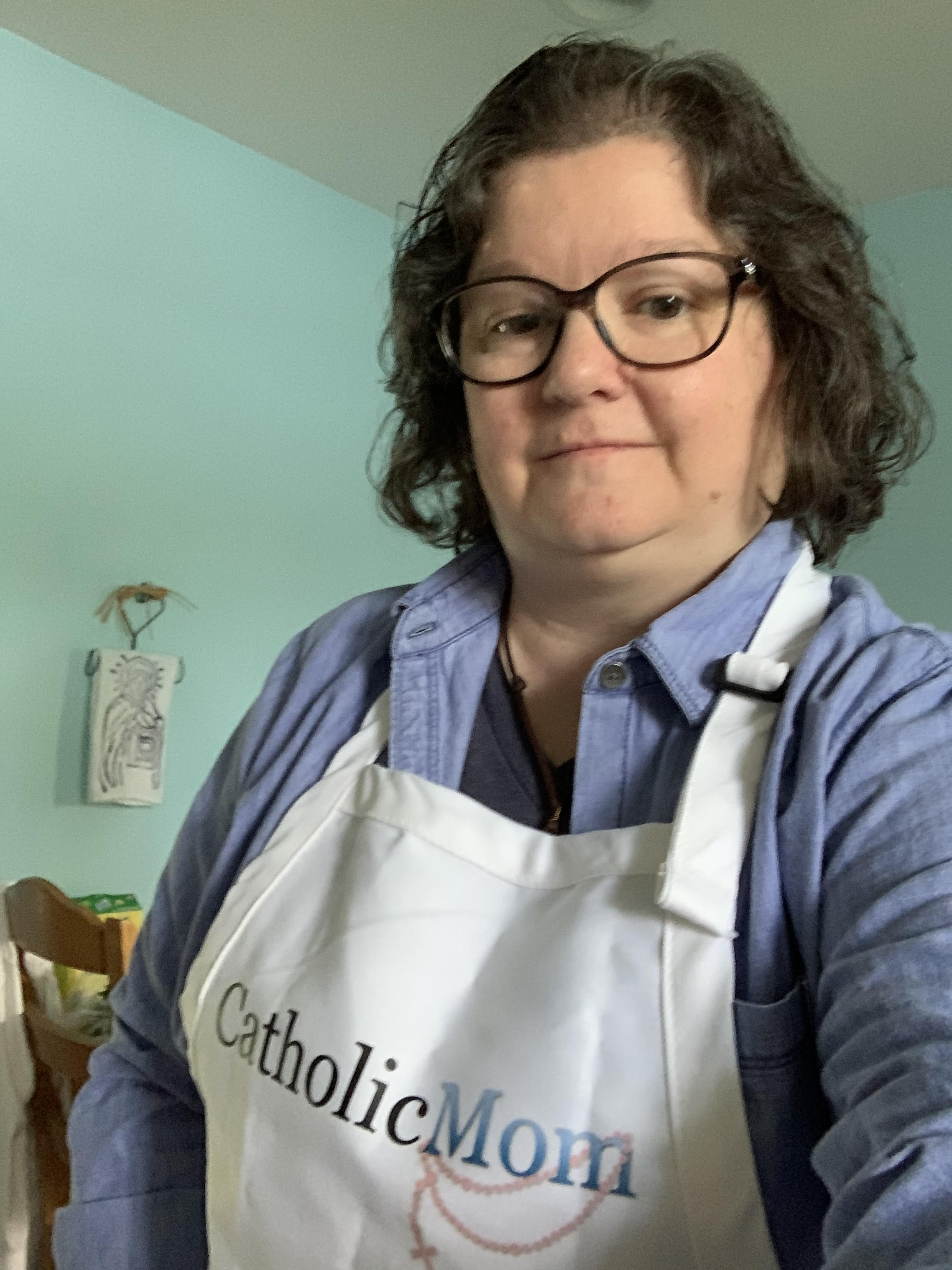 Barb Szyszkiewicz is a wife, mom of 3 young adults, and a Secular Franciscan. She is editor at CatholicMom.com. Barb enjoys writing, cooking, and reading, and is a music minister at her parish and an avid Notre Dame football and basketball fan. Find her blog at FranciscanMom and her family's favorite recipes with nutrition information for diabetics at Cook and Count. Her booklet, The Handy Little Guide to Prayer, is available now from Our Sunday Visitor.