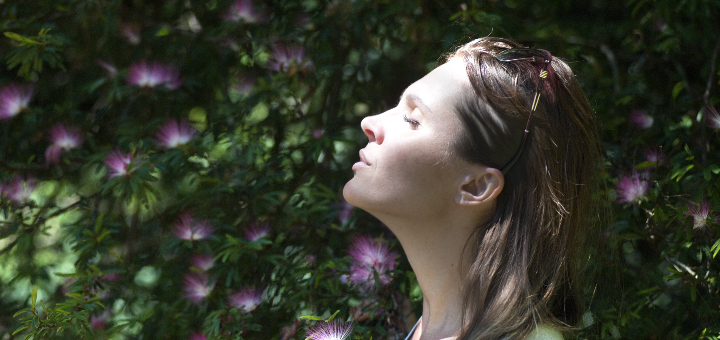 Image credit: Pexels.com (2017), CC0 Public Domain[/caption]
Aspirations
I will bless the Lord at all times; his praise shall continually be in my mouth. (Psalm 34:1 NRSV)
I wasn't supposed to be watching. The movie which took my parents' attention away from me as I struggled to fall asleep was evidently not good for kids. I paused, crouched behind the chair, to see what this attention-stealer was all about. A couple was scuba diving in beautifully dark blue water. Bubbles gracefully cascaded from their mouths. Suddenly an eel-like creature with pale orange skin, flat eyes, and needle-like fangs sprang from below, pulling a flailing diver into the abyss. I winced, drawing the attention of my surprised parents. Sternly sent to bed once more, I was paralyzed with fear lying there alone. Ball-like and taut, even my toes fiercely dreaded the end of my bed which surly contained the eel, hidden under my covers. With my parents lost in reprimanding mode, God was my only hope. I envisioned a light coming straight from heaven, flooding around me, loving and protecting me. Over and over again, I said the name of Jesus (mentally only, of course, because to open my mouth would be to risk too much). His name, first spoken at lightning-fast speed, eventually slowed to a soft rhythm. God's presence was with me. I calmed and slept. Thus began my lifelong spiritual practice of aspirations.
"My God and my all." "Have mercy on us." "Jesus, I trust in you."
Phrases like these, issued in correspondence with the rising and falling of the breath, are part of an ancient and natural method of prayer called aspirations. People throughout centuries and cultures intentionally keep vigil throughout the day by choosing a phrase to repeat as they breathe. Early monks used to aspirate portions of the psalms as quick, powerful prayers. The eastern Church has long revered the Jesus Prayer ("Lord Jesus, son of the living God, have mercy on me, a sinner") as a way of relying on God. These short prayers quickly raise the mind to the heavenly realm, maintain communion with God, all in the midst of good, daily activities. St. Paul said to "pray without ceasing" and this is a step in that direction since breathing is autonomic. I recently hear Bishop Robert Barron speaking about a friend of his whose spiritual director told him to go home and say the Jesus Prayer 500 times in one day. The man did it and come back to spiritual direction. "I did it." "Good. Now do that every day of your life." Bishop Barron reflected that that surely could change a person and give sustenance to his spirit. For me, the use of breath in prayer helps me to commune with God as a whole person – mind, body and soul. I breathe out and cast all my reliance on him. As I breathe in, I become aware that God is here -- where ever "here" is. I feel that "the earth is charged with the grandeur of God." "Jesus" is my daily aspiration. Your aspiration can be any type of prayer- praise, petition or confession. Here are a few traditional aspirations for you to consider:
Come, Holy Spirit.
Lord Jesus, Son of the Living God, have mercy on me, a sinner.
Jesus, have mercy.
Blessed be God!
Heart of Jesus, I put my trust in Thee!
Jesus I trust in You!
Jesus, my God, I love Thee above all things!
Jesus, Son of David, have mercy on me!
My God and my all.
Praised be Jesus Christ, now and forevermore.
Some people are offered an idea for an aspiration by a spiritual director, some make up or choose a phrase which will guide them through particular circumstances, or seasons, others have one phrase that seems to stick. If you would like to make your breath part of your prayer, you can try this:
Choose a phrase or a word.
Breathe in and mentally say the first part of your phrase ("Jesus …")
Exhale and mentally say the second part of the phrase ("… have mercy")
Repeat
Life is fuller than breath, of course. Most of the time that I am breathing, I am not thinking about these words. I'm thinking about chores and bills and people. But somehow, about four times a day or so, I happen to become aware of my breath. I return mentally to my phrase and then I go about my business. Thankfully, however, the Lord is always thinking about you and me and He connects with us in millions of ways – even through our breath. What aspiration phrases do you like?
---
Copyright 2018 Author
About the Author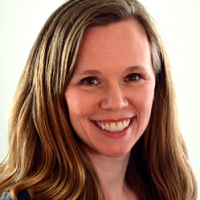 Carrie Soukup writes at GraceFinders.com, compelled by St. Therese, Brother Lawrence, and St. Ignatius to help others connect intimately with God in and through the craziness of life. She has served as a curriculum writer, campus minister, high school theology teacher and retreat director. On a great day, you can find her hiking or cycling with her husband and four children.