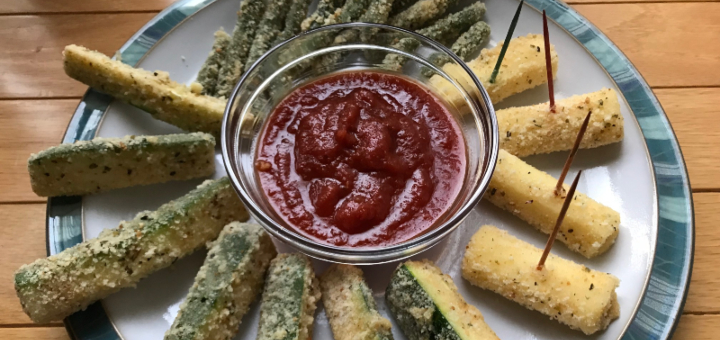 Monica Portogallo offers a healthier twist on traditionally fried appetizers.
One of my friends from college, now known as Fr. Dominic, has a family tradition of holiday appetizer meals. Instead of traditional entrees and sides, everyone brings two or three finger foods. In the end, they have about 15-20 different appetizers to choose from for their big family get-togethers. His family once hosted a group of us from the Newman Center with a meal like this, and it was great fun. I thought of Fr. Dominic's family parties while I was experimenting to create this recipe for oven-fried appetizers. I hope you enjoy them, whether you prepare them for a social event or for a quiet meal at home.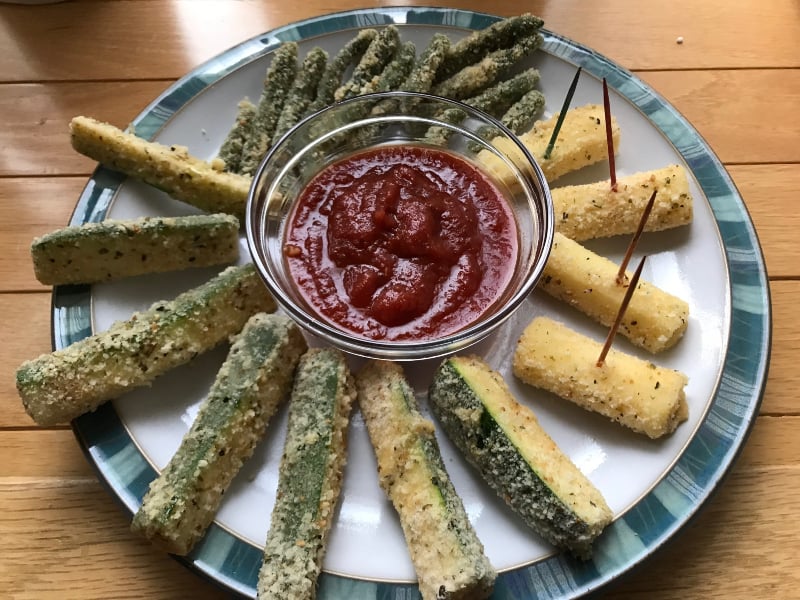 Oven-fried finger food
6 mozzarella cheese sticks, halved
2 zucchini, cut into 1/2" thick, 4" long wedges
20 whole green beans, fresh or frozen (thawed if frozen)
2 eggs
2 tablespoons milk
2 cups plain bread crumbs (or almond flour, if desired)
2 teaspoons Italian herb seasoning blend
1 tablespoon grated Parmesan cheese (optional)
Cooking oil spray
1 cup prepared marinara sauce (optional)
Preheat oven to 400 degrees. Spray a baking sheet with cooking oil. Insert toothpicks about halfway into the center of each mozzarella stick. Place them in a freezer-safe container, and freeze for at least 10 minutes. In a deep bowl or wide mug, mix together eggs and milk.
In a shallow bowl, mix together bread crumbs, Italian seasoning, and Parmesan cheese (if using). Using a fork or toothpick, dip each vegetable and cheese stick into the egg mixture to coat it, then place it in the bread crumbs and gently shake side to side until it's completely covered with bread crumbs.
Place the veggies and cheese on the sprayed baking sheet in a single layer. Spray them evenly with oil. Bake for about 5 minutes, or until golden. Be careful not to over-bake them, or the cheese will melt into a puddle.
Serve with marinara sauce to dip, if desired.
---
Copyright 2018 Monica Portogallo
Photo copyright 2018 Monica Portogallo, all rights reserved.
About the Author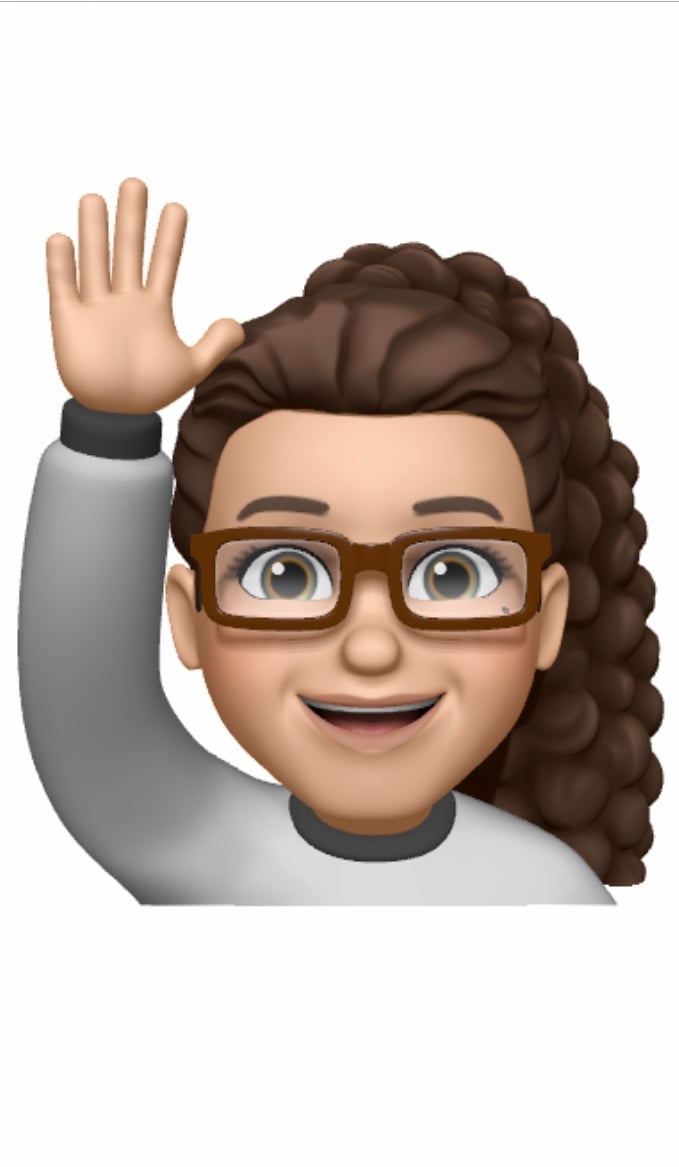 Monica Portogallo is a wife, mother, and registered dietitian nutritionist who does her best not to miss the lessons God sends to her through the joys and struggles of daily life. She lives in California.