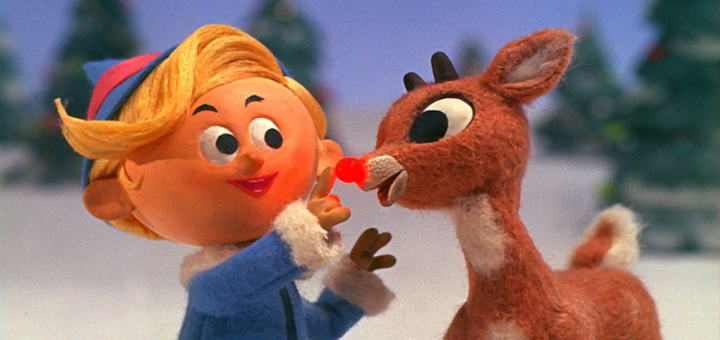 Rankin Bass [Public domain], via Wikimedia Commons[/caption]My four-year-old has been singing Rudolph, the Red-Nosed Reindeer pretty constantly since Thanksgiving, and since I'm always on the lookout for names to add to my list of those that can appeal to Catholic parents' sensibilities (ever changing and evolving as they are, as with the rest of American parents), and since I often get asked for name ideas for a Christmastime baby, I recently wondered if the reindeer names might provide some good fodder. I was pretty sure that Dasher, Dancer, Prancer, Vixen, Comet, Donder, and Blitzen would fail the names-of-our-faith test (though there is a Bl. Peter Donders), and Cupid isn't the angel he appears to be. But what about Rudolph? "Old" names are coming back into fashion, after all -- names like Alice, Lucy, and Leo have been back for a while. Rudolph's peak in popularity was in 1926 and 1927 (charting at no. 111 both years, surely due to the death of actor Rudolph Valentino in 1926), just about twenty years or so after Alice, Lucy, and Leo's peaks in popularity, so it makes sense that names like Rudolph (and his peers Rita, Dorothy, and Louis, all of which I've heard on current babies) would be currently on the upswing. And how cute is the nickname Rudy?
Rudolph Valentino; credit Paramount Pictures [Public domain], via Wikimedia Commons[/caption]I did some research on how the name Rudolph was chosen for the reindeer, hoping to discover some wonderfully significant reason, but it seems his creator, Robert L. May, simply considered several R names (including Rodney, Rollo, Reginald, and even Romeo!) before settling on Rudolph for the story he was commissioned to write for Montgomery Ward as a holiday promotion for Christmas 1939. The song came ten years later, written by May's brother-in-law Johnny Marks and based on May's story—while Rodney and Rollo could fit into the tune of the existing song, the whole thing would have been different if the reindeer had been named Reginald or Romeo! Even though Mr. May had no great reason for choosing Rudolph, we can bestow our own meaning, as there are a few holy men named Rudolph. They include St. Rudolph of Gubbio, who was a friend of St. Peter Damian and was known for his charity, and Bl. Rudolph Aquaviva, cousin of St. Aloysius Gonzaga, who preached the faith in India and was one of the Martyrs of Cuncolim.
Teotónio R. de Souza. [Public domain], via Wikimedia Commons[/caption] With the recent story in the news about the five-year-old girl named Abcde (one of sixteen girls named Abcde in 2013), as well as all the other controversial and even unacceptable names bestowed on today's children, a name with the desirable characteristics of saintliness and Christmas cheer should have lots of fans! And indeed, forty-eight boys were named either Rudolph or Rudolf in 2017, up from forty-one in both 2016 and 2015. Perhaps the name of the most famous reindeer is starting to gain traction again after all, helping to guarantee that he'll go down in history!
---
Copyright 2018 Katherine Morna Towne
About the Author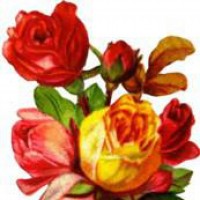 Kate is a writer, wife to a really good man, and mama to their seven boys ages 1 to 15. She shares her thoughts on Catholic baby naming at Sancta Nomina, and her first book, Catholic Baby Names for Girls and Boys: Over 250 Ways to Honor Our Lady (Marian Press, 2018) can be found at ShopMercy.org and Amazon.