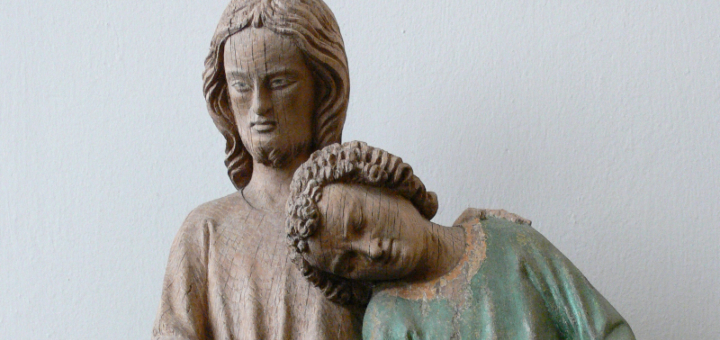 By Photo: Andreas Praefcke -

Own work

, Public Domain, Link[/caption] Today we acknowledge, celebrate, and ask the intercession of John, Apostle and Evangelist. John was the only Apostle who remained at the foot of the cross during the Crucifixion. (That's interesting all on its own!). John was also the person to whom Jesus entrusted his Mother. Can you imagine? John appeared to be favored by Jesus. Jesus asked John to accompany Him for the raising of Jairus' daughter and for Jesus' Transfiguration. This is probably what lead to John's request for a place of honor next to Jesus in the Kingdom. Who wouldn't believe they would have a place of honor in the Kingdom when you are reclining at the Last Supper next to our Lord? (I'd be sticking my tongue out at the others and gloating about my status!) It's the writings of John that give us the heart of the man. He wrote the Book of Revelation when he was exiled to Patmos. It is a book that challenges scholars to this day. It is his gospel and epistles that touch the heart of all of us:
"Beloved: What was from the beginning, what we have heard, what we have seen with our eyes, what we looked upon and touched with our hands concerns the Word of life -- for the life was made visible; we have seen it and testify to it and proclaim to you the eternal life that was with the Father and was made visible to us -- what we have seen and heard we proclaim to you, so that you too may have fellowships with us; for our fellowship is with the Father and his Son, Jesus Christ. We are writing this so that our joy may be complete." (1 John 1:1-4)
Throughout the Christmas season and as we begin Ordinary Time (after the Feast of the Baptism of the Lord), let us remember to proclaim what we have seen and heard so that our joy may be complete.
By Hans Memling - The Yorck Project (

2002

) 10.000 Meisterwerke der Malerei (DVD-ROM), distributed by DIRECTMEDIA Publishing GmbH. ISBN: 3936122202., Public Domain, Link[/caption]
---
Copyright 2018 Pam Spano
About the Author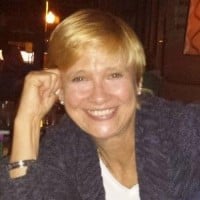 Pam Spano converted to the Catholic faith as an adult over 30 years ago. Her conversion story started when she sarcastically said to her Catholic boyfriend at the time, "I suppose if we were to get married, you would want me to convert." He thought for a moment and said, "Well, I am worried about your soul." And so the journey began ...