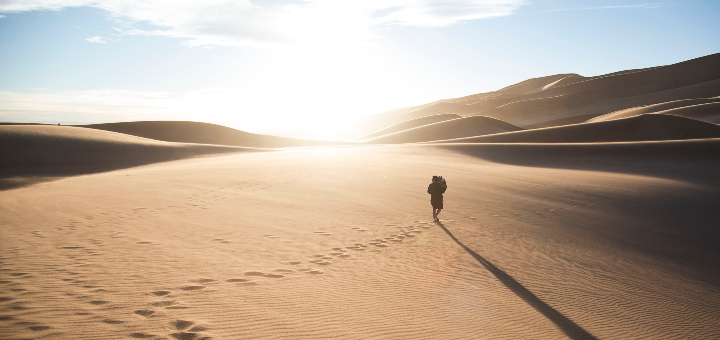 Image credit: By Raechel Romero (2017), Unsplash.com, CC0/PD[/caption]

Some days I fail at Christianity. Some days I soar. A lot of the time I am somewhere in the middle.

Being a Christian isn't glamorous in the day-to-day. It's a lot like the Saturday of the Sacred Triduum. Friday was dramatic and rough. Sunday was glorious. Saturday was … Saturday. Most of our life is not filled with tragedy or with triumph. It's filled with minutes and hours of taking one step after another. And if you're doing it right, Christianity is hard because you've gotta do it all day every day.

So let St. Polycarp help. Why Polycarp? Well, his memorial is February 23, so the time is right. Also, he was part of the second generation of Christians, so while he learned from the best (St. John! Yes, the apostle & evangelist) he was one of the first that DIDN'T get direct contact with Jesus in person. It had to be tough to be the first people to be Christ followers without ever having met Jesus. Blessed are those who have not seen, yet believe!

When differences make it hard … remember what you agree on.

There were no more eyewitnesses left and Polycarp was the first to have to settle disputes and heresies. He did it with grace, though (figuratively and literally).

He met with the Pope to discuss the celebration of Easter, an issue upon which they (and two territories of Christians) disagreed. They couldn't settle, so they put up their fists and fought it out till one cried, uncle! Incorrect. Despite the disagreement regarding the celebration, they still agreed upon their faith in Christ. Then the Pope asked Polycarp to celebrate the Eucharist in his chapel.

When standing up for what is right makes it hard … remember, sometimes you just can't budge.

At age 86 when officials told him to swear by Ceasar to save his own life, he refused and responded with the simple but profound words, "Change of mind from better to worse is not a change allowed to us."

When the everyday makes it hard … remember, Jesus trudged on too because there was work to do.

Polycarp was known for following the "gospel model" instead of chasing after martyrdom. Can you imagine

chasing after

martyrdom? It seems crazy, but those who truly believed would welcome death as quickly as possible. But to wait until it was God's will was considered a sign of love for other believers and those who had not yet come to believe.

If you feel alone, like Jesus is far away, or like you're fighting a losing battle just ask St. Polycarp to walk with you. He proved in his lifetime that he is really good at praying for others and he can journey with you when it's just plain hard.
---
Copyright 2019 Abby Watts
About the Author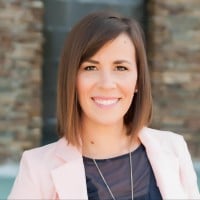 Abby Brundage Watts is a mother of two little boys. Since January of 2008 she has hosted The Big, Big House Morning Show on Spirit FM 90.5, the radio ministry of the Catholic Diocese of St. Petersburg in Florida. The show mixes inspiration, humor and family fun (and great music of course)! You can hear Abby every weekday 6-10am, EST and online at www.myspiritfm.com. She also is the co-creator of the podcast, Perhaps This Is the Moment. You can find it on all the podcast platforms.