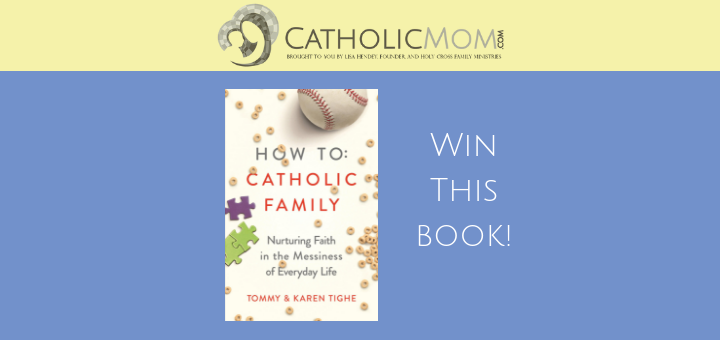 "We can only hope that this book is as much fun to read as it was to write," Tommy and Karen Tighe note at the beginning of their new book, How To: Catholic Family. The book is definitely a fun read, but there's much more to it than just fun. The Tighes keep it real: children sneaking K'Nex swords into Mass, the cry room that felt "like viewing Mass through a tiny window from the abyss of hell," and a story about an accidental cheeseburger on Friday (there's a surprise ending for this one), but this isn't just a comedy routine based on all those unpredictable (and funny!) things kids do. There's inspiration from the saints and saints-in-progress, particularly Servant of God Dorothy Day. The book is filled with practical suggestions for living the faith, observing the liturgical seasons, and surviving Mass with a bunch of small children in the pew.
There's a great chapter about Lent (read this first!) and another on Advent. You'll even find some out-of-the-box ways to live the liturgical year. I was pleased to see my namesake, St. Barbara, listed in the chapter on patron saints -- and, even better, the suggestion that December 4, her feast, be celebrated with a fireworks display. The Word Among Us Press is offering SIX CatholicMom.com readers the chance to win a free copy of How to: Catholic Family! Enter by leaving a comment below, telling us what Catholic parenting question you'd ask Tommy and Karen. This contest is open to readers anywhere in the world. Contest closes March 4, 2019, at 11:59 PM Eastern. Winners will be contacted by email and will have 48 hours to reply; after that time, alternate winners will be chosen if necessary.
---
Copyright 2019 Barb Szyszkiewicz, OFS This article contains Amazon affiliate links; your purchases through these links benefit the author.
About the Author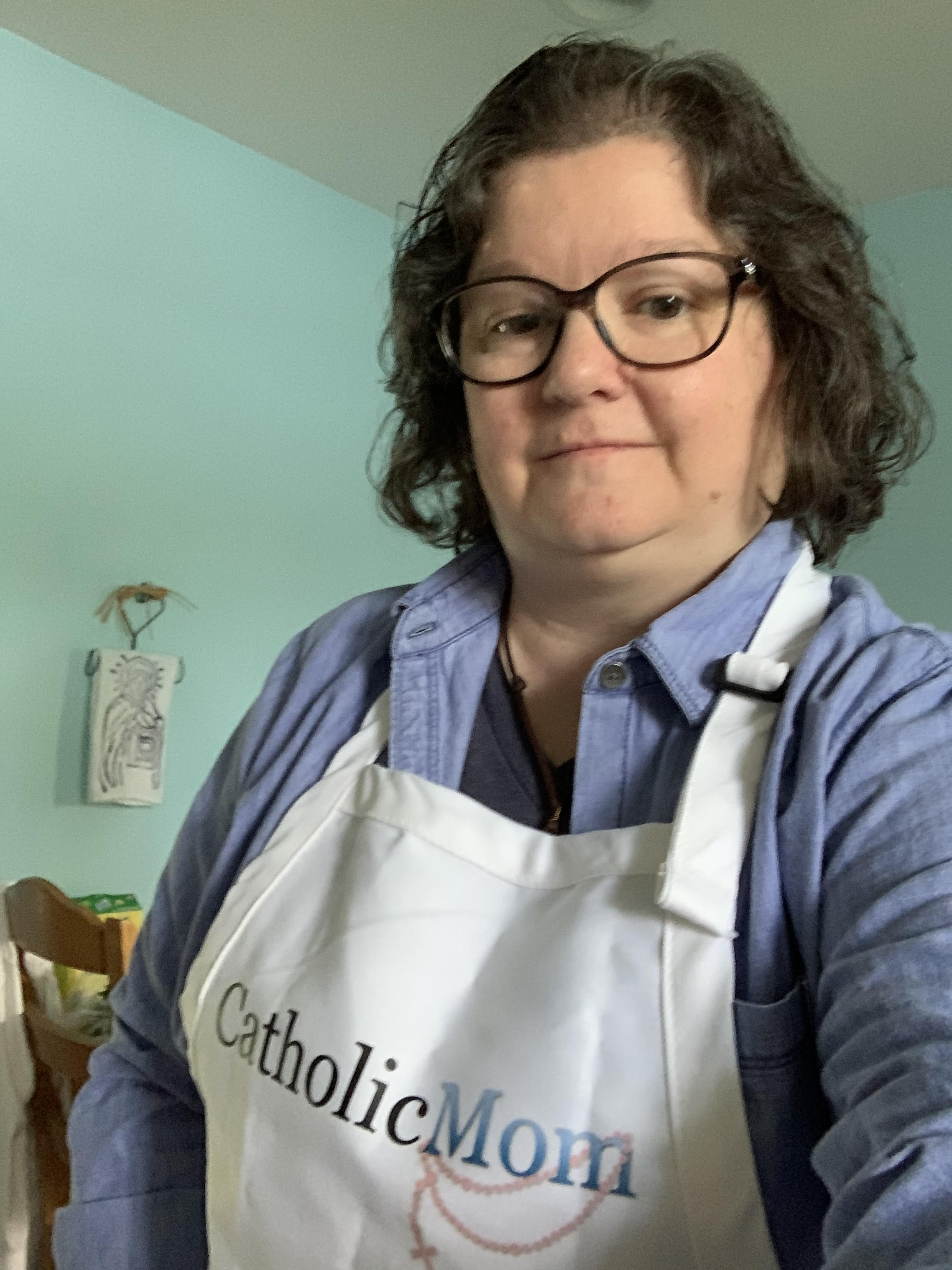 Barb Szyszkiewicz is a wife, mom of 3 young adults, and a Secular Franciscan. She is editor at CatholicMom.com. Barb enjoys writing, cooking, and reading, and is a music minister at her parish and an avid Notre Dame football and basketball fan. Find her blog at FranciscanMom and her family's favorite recipes with nutrition information for diabetics at Cook and Count.