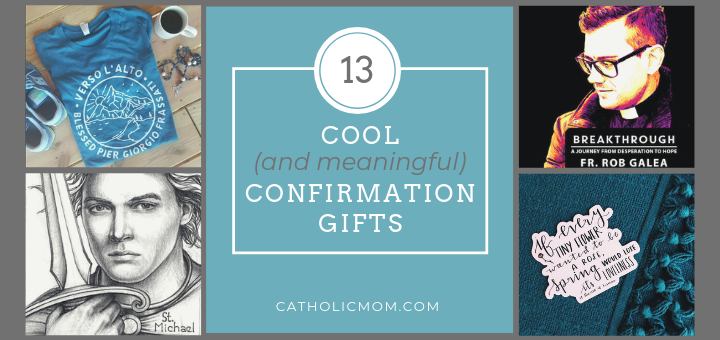 Copyright 2019 Sarah Damm. All rights reserved.[/caption] Receiving the Sacrament of Confirmation is an important part in a young Catholic's life. According to the Catechism of the Catholic Church, this special sacrament "is necessary for the completion of baptismal grace." And on the day of Confirmation, the baptized Catholic is "enriched with a special strength of the Holy Spirit." (1285) In fact, the Sacrament of Confirmation promises a baptized Catholic many beautiful graces: It roots us more deeply in our relationship with the Father; it unites us more closely with Jesus; it increases the gifts of the Holy Spirit within us; it bonds us more closely to the Church; and it gives us strength in the Holy Spirit to be true witnesses of Christ and to boldly spread and defend our faith. (CCC 1303) But in a world that is becoming increasingly dark and distant from God, young Catholics need greater support and encouragement in the battle they face in witnessing Christ's love at school, at their part-time job, on the basketball court, on the stage, and with their friends. As parents, godparents, relatives, and friends, our prayer and support for our youth is so important. And as we celebrate their Confirmation, we want to give a meaningful gift that will not only help them remember their special day but will also encourage them to continue to witness their growing faith to the world around them. Oh, yes, and keeping in mind that the gift recipients are teens, we want to give cool gifts, too! Here are several ideas for gifts for the Confirmandi in your life. For Young Women What teenager doesn't like a cute T-shirt? Faith-based tees can be stylish, while expressing a proud statement. The Lady Saint Tee by Brick House in the City and #saintgoals Tee by Annunciation Designs are two great options. Help her grow in prayer with a beautiful rosary by aromaRosary. Each rosary includes five porous beads on which you massage essential oils, which have Biblical significance. Each rosary purchase includes four essential oil blends to pair with each of the four mysteries. Perhaps the special young woman in your life would benefit from a book that will equip her in taking the next step on her faith journey. In her book Follow: Your Lifelong Adventure with Jesus, Katie Prejean McGrady uses engaging, sometimes awkward, and frequently funny stories from her own life to demonstrate simple and practical ways to get to know Jesus and have a life-changing friendship with Him. For Young Men T-shirts are a standard wardrobe choice for young men. So, how about a tee by Wanderer Catholic that dons the Latin phrase, Verso l'alto? This phrase means "toward the top" and became representative of Blessed Pier Giorgio Frassati's life, after he died at the age of 24. It's good to have fun with our faith and to be joyful when witnessing it. The tees by That One Sheep are a perfect evangelization tool. They are clever, witty, and sometimes punny. In this day and age, it can be hard to find godly men to admire and aspire to become. Reading the autobiography of a modern-day conversion could be just what a young man needs to breakthrough his fears of living out his faith. In his book Breakthrough: A Journey from Desperation to Hope, Fr. Rob Galea shares his journey from scared teenager to passionate priest. Along the way, he helps readers see the life-changing journey of discipleship and how to find hope in the Catholic faith. This book also has a companion journal. Encourage the young man in your life to grow in prayer by giving him a manly rosary by Rugged Rosaries. This company understands that the daily battle needs to be fought with prayer, so they made these rosaries durable and long lasting. For Both Whether you know a young woman or young man receiving Confirmation this spring, the following items would make excellent gifts: The Catholic tradition of selecting a Confirmation saint begins a lifelong friendship between a young person and a saint. Why not give him or her an 8x10 keepsake of their saint? Portraits of the Saints by Pacem Studio offer detailed, realistic drawings of more than 80 saints. Covering a water bottle or stainless-steel coffee mug with stickers is all the rage these days. Why not add a couple waterproof Catholic stickers to their collection? The designs by Made for Christ and Wanderer Catholic are especially trendy and fun. The Holy Spirit Rosary Bracelet by Wanderer Catholic will remind them of their Confirmation every day. They can use it to pray their daily Rosary, and it also makes a great conversation starter. Finally, the selection of Confirmation cards that are available are few and far between. And many, not written by Catholics, may not convey exactly what you want to say. That is why the contemporary and thoughtful Confirmation cards from Salutare Stationery make the perfect addition to your gift. They are beautifully designed, and the messages are meaningfully Catholic. Do you know someone who is receiving the Sacrament of Confirmation this spring? Do you have an idea to add to this Confirmation gift guide?
Copyright 2019 Sarah Damm. All rights reserved.[/caption]
---
Copyright 2019 Sarah Damm
About the Author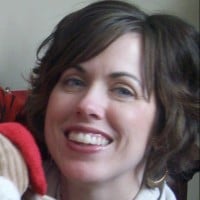 Sarah Damm is a Catholic wife and mother of six children, living in Minnesota. She spends her days running errands, helping with homework, and keeping up with laundry and the family schedule. Sarah loves her faith, coffee, and good books. You can find out more about her at SarahDamm.com.