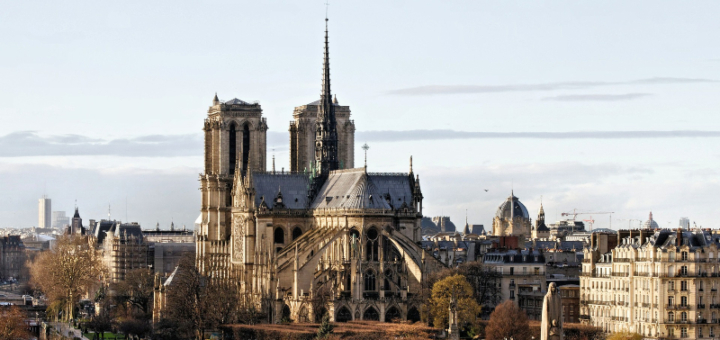 Image credit: Pixabay.com (2014), CC0/PD[/caption]
The Fire
Hearing the news of the destruction of the Notre Dame Cathedral on April 15 due to fire came as a shock and great sadness to the world. Whether we heard the news on our phones, from a family member or friend, or on TV, nearly everyone seemed to be affected in some way by this great loss. Occurring during Holy Week has magnified what has happened and drawn people of faith, different religions and non-religions to ponder this happening. It is cause to stop and reflect on what is important not only to Catholics but to everyone.
Art and Beauty
Bishop Barron created a video series called "Catholicism" with reflections, teachings, and interviews on the Catholic Church's heritage, including places such as the Cathedral of Notre Dame in Paris. Lesson learned from the series: truth, goodness, and beauty draws people to ponder the presence of God in the many facets of our faith. This includes the grandeur of religious sites such as the Cathedral. For centuries people from all over the world are drawn to Catholic religious sites to pray, reflect, feel God's presence, and admire the work of human hands to create such splendor and beauty. Watching the flames engulf Notre Dame saddened all our hearts, but it has also stirred up other thoughts and emotions which can draw us closer to the Lord.
Image credit: Pixabay.com (2012), CC0/PD[/caption]
A Call for Prayer and Coming Together
People of all walks of life are saddened by this event, and it is a call for prayer and for reflection. Just as Christ was condemned, suffered, died and rose, Notre Dame Cathedral can rise again to new life. This will happen as we come together in prayer, sacrifice, and almsgiving all around the world. In a deeper way, this "coming together" is an indication that faith has greater meaning to all people than we may have realized. Just as centuries ago, young and old, rich and poor, educated and non-educated people through God's intercession built places like this beautiful Cathedral, we can come together today to "rebuild" the Church. We can come together not only to reconstruct what was burned away at Notre Dame, but to reclaim what is truly important to all of us. Reclaiming our faith in a deeper way will make a difference for the entire world.
Reflection
There are several quotes from Holy Scripture relating to "rebuilding a temple." Here is one from Tobit:
Confess to the Lord with your good things, and bless the God of all ages, so that he may rebuild his tabernacle in you (Tobit 13:12).
Rebuilding the tabernacle of our own hearts is not a work of our own. It is a work of the Holy Spirit and of the Lord. It is the same in the "rebuilding" of the Church. I am referring to the fact that many have fallen away from their faith in our current times. When we watch the destruction of a place such as the Cathedral of Notre Dame, it is a reminder to ourselves that the work to be done to repair is a "coming together" as community. The same can be said for us as Catholic Christians. Our brothers and sisters are all people, not just those who are exactly like us. The Lord is calling us to go beyond the walls of any church building and bring community to the world as our faith is an open invitation to all people. This is what it means to be truly Catholic. The Catholic Church is a world-wide community of faith, the sacraments, and most of all of Christ and of his great love for humanity.
Image credit: Pixabay.com (2016), CC0/PD[/caption]
Prayer
Let us see, through the good before us in dark times such as the destruction of a holy site such as Notre Dame, to the light ahead in "rebuilding." The rebuilding to be done is not just of this site, it is of the whole Church. We now know what is important in an even greater way. Truth, beauty, and goodness are calling all of us to work together for the common good of all. As we pray during Holy Week and beyond, let us call on the Holy Spirit to help us work with zeal to evangelize through our lives of faith, hope and charity to the entire world.
Lord Jesus Christ, through the intercession of Our Lady of Notre Dame, help us to come together in prayer to rebuild the Church throughout the world. Help us to reach out to the poor, the marginalized, those who feel so far from you. As we rebuild this Church, help us to know in a deeper way your love through the Paschal Mystery which we celebrate with you through the gifts of the Sacraments of the Church. We ask this in the Name of the Father and of the Son, and of the Holy Spirit. Amen.
---
Copyright 2019 Anne DeSantis
About the Author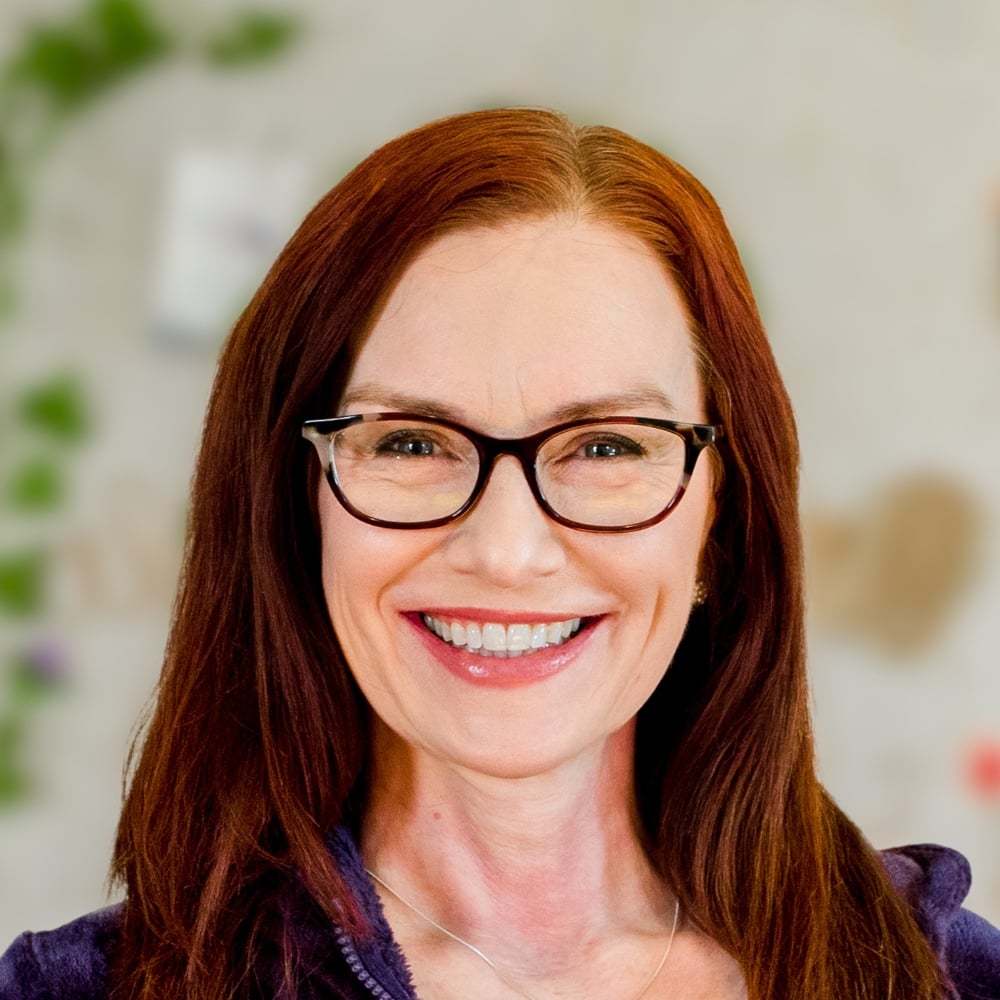 Anne DeSantis, MA Theology, is the author of the book Love and Care for the Marginalized: 40 Meditations for Catholics. She is a wife, mother, podcast and TV host, and the Executive Director for the St. Raymond Nonnatus Foundation at Nonnatus.org. Learn more about Anne at AnneDeSantis.com.