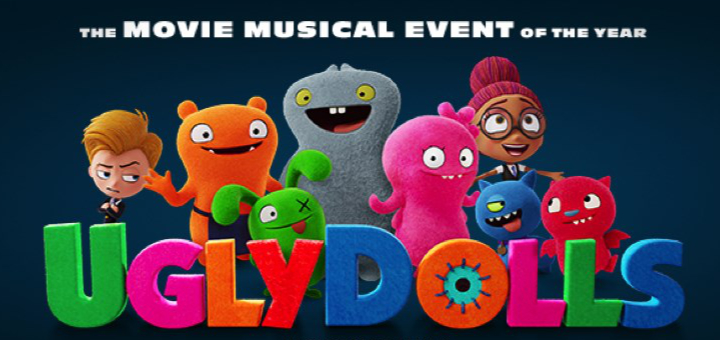 Photo credit: courtesy of STXfilms, Motion Picture Artwork © 2019, STX Financing, LLC. All rights reserved.[/caption] The new animated musical comedy for children directed by Kelly Asbury expresses that it is okay to be who you are made to be, even if that means you're not perfect as society expects perfection. This is an important lesson for children in a media-saturated world that exploits the idea that we have to look a certain way, speak a certain way, wear the right cloths, go to the right schools, have the right friends, and so on. It can create unnecessary and intense pressure on children who obtain their values from the media culture. In that sense, this is a refreshingly new tale that praises the opposite: imperfection is beautiful. In actual fact, that is what it means to be human. We are all imperfect beings striving to live gently in an imperfect world. The message of the film is wonderful. The execution of it can be a bit tedious, especially for adults. The story focuses on the plush toys by the same name, "UglyDolls," who live in their own town of Uglyville after being rejected at the factories for being defective toys. Moxy (Kelly Clarkson), a bright pink plush toy, dreams of one day belonging to a child who will love her and cherish her despite her imperfections. Her hopeful attitude rallies the other ugly dolls, including Ugly Dog (Pitbull), Ox (Blake Shelton) who is the Mayor of Uglyville, Wage (Wanda Sykes), Lucky Bat (Wang Leehom), Babo (Gabriel Iglesias), and Wedgehead (Emma Roberts) to travel to the other side of the mountain to the town of Perfection, where the perfect dolls prepare to be with a child in the real world. In their adventure, they meet Lou (Nick Jonas) who rules the town of Perfection and the other perfect dolls. He leads on the UglyDolls in all the exercises and tests of the other dolls all the while trying to make them give up and go home to Uglyville. He purposely tries to make them fail and pushes them until they do. He is an annoying character, which is the point of the story. His arrogant behavior becomes his ultimate downfall, which is a powerful lesson for children who experience bullying or are the bullies. There are always consequences to one's actions. The common adage, "crime never pays," is played out in this story. Even though Moxy pushes the hardest to try to be perfect so as to be "adopted" by a child in the real world, she comes to eventually see that being herself is the most important. In a media culture that shows only the perfect people, children are offered a valuable lesson: you are beautiful for who you are and as you are. Of course, life is about growing to be a better person, but children are too often told they aren't good enough, or smart enough, or pretty enough, even by parents. A child only needs to know that they are loved for who they are so they can grow to become confident and loving young people to all whom they encounter. If love were the way of life for all, then the world would be a much better place. Let's start sharing that with our children and love them for their uniqueness and beauty, for each human being is beautiful in the eyes of God who creates each one to be his own unrepeatable and unique gift to the world.
---
Copyright 2019 Sr. Nancy Usselmann, fsp
About the Author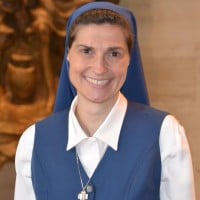 Sr. Nancy Usselmann, FSP is a Daughter of St Paul and the Director of the Pauline Center for Media Studies in Los Angeles, CA. She is a Media Literacy Education Specialist, theologian, international speaker, film reviewer, and blogger for BeMediaMindful.org. Her book A Sacred Look: Becoming Cultural Mystics is a theology of popular culture published by Wipf & Stock Publishing.