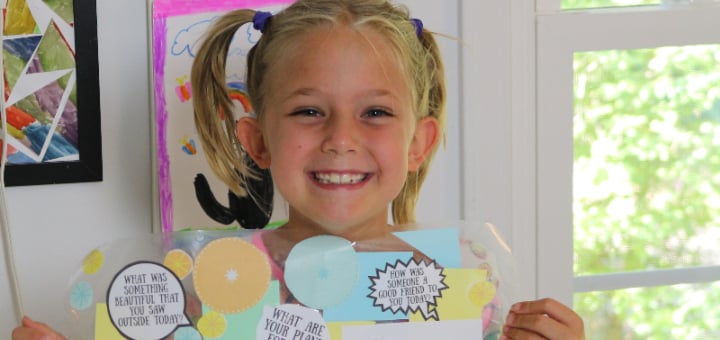 Copyright 2019 Tami Kiser. All rights reserved.[/caption] Perhaps you have seen placemats that have the presidents on them or the 50 states. Recently, I've seen them with catechetical info available. You can learn the works of mercy over a bowl of soup! These got the wheels turning in my brain to consider what kind of placemats would I like to have for our family. What does my family need? What would I like to add to our dinnertime? Our answer is probably different from yours, but I wanted to share both what I wanted to be included on our family's dinner placemats, as well as, how to make them so that you can make your own design for your family. And even without a "purpose," the placemats make a fun family activity.
Copyright 2019 Tami Kiser. All rights reserved.[/caption] What I wanted to add to our family's dinner time was a particular prayer that we used to say at the end of every meal. Somehow, this got lost and I wanted to regain it. It's the prayer that starts, "God made us a family ..." (You can download and print a PDF of this prayer from Catholic Family Celebrations.com.) I also was getting tired of our usual, "What was your good thing of the day?" question that often gets circulated at our dinner table to help move the conversation to positive topics and to give everyone a chance to be heard. So for our placemats, I added some more of these positive conversation starters to help us reflect on not only God's work in our lives, but also on some other personal activities that might help us see what's on everyone's mind. There are 3 pages of these here free to download at CatholicFamilyCelebrations.com. This video shows the simple instructions on how to make one: https://youtu.be/i8e8ffxbDSI I'd love to see and hear about other Catholic family placemats. I'll even put them on the Catholic Family Celebrations website for others to see and be inspired by. Just email your photos to me at TamiKiser@yahoo.com.
---
Copyright 2019 Tami Kiser
About the Author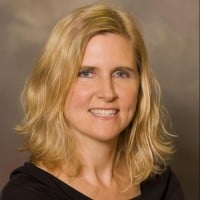 Tami Kiser is a wife, mother, teacher, author, and speaker. She runs a video production studio featuring Catholic speakers. These can be purchased or viewed on Formed. She also is the co-owner and host of a new Catholic Retreat and Cultural Center in the Carolina Mountains called Heart Ridge. She has taught everything from NFP, Zumba, cleaning toilets, Catholic crafting, the hula, bullet journaling, tap dancing, and liturgical living to Saxon Math 54 for the 10th time.