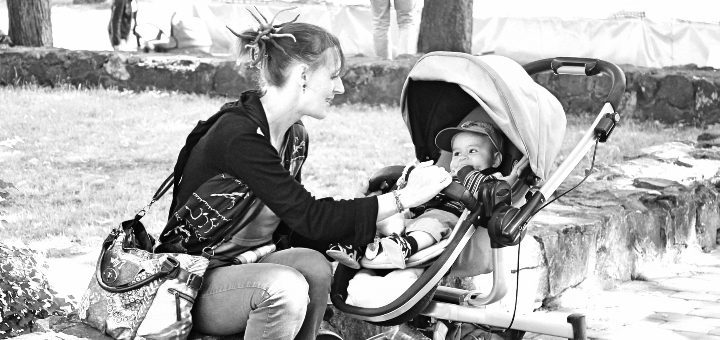 Image credit: Pixabay.com (2015), CC0/PD[/caption] Good morning, mama. I see you there, crawling out of bed to fight the good fight, wondering what battles the day will bring – wondering if the mistakes of yesterday will be forgotten or carried into a new dawn. I feel the ache of expectations unfulfilled, the dream of the mother you always wanted to be shattered by the reality of what motherhood looks like today. The worry that what we lack in our motherhood will somehow ruin our children can be a heavy burden. God is in it with us though, and while it can be hard to remember when yesterday's battle reel is playing in your mind at 3 AM, He is making good out of what we give Him. Before they were our children, they were His. Before we were their mothers, we were His children. In those moments when it seems like everything is just a big, unrecoverable mess, lean on the love and mercy of a God who created us and set us apart for His purpose. Listen to His voice remind you that all is not lost, and you are beloved in His eyes. Together, you've got this … and when you don't, He does. He is the God who calls us by name.
Do not fear, for I have redeemed you. I have called you by name, you are mine. (Isaiah 43:1)
He has known us long before we drew breath, and created us with purpose.
Before I formed you in the womb I knew you, before you were born I set you apart. (Jeremiah 1:5)
He is a God who will never leave us.
And remember, I am with you always, to the end of the age. (Matthew 28:20)
He is a God who doesn't seek our perfection as a condition of His love.
But God shows his love for us in that while we were still sinners, Christ died for us. (Romans 5:8)
He is a God of endless mercy and new beginnings.
The steadfast love of the Lord never ceases, His mercies never come to an end; they are new every morning; great is your faithfulness. (Lamentations 3:22-23)
And in case you need a little something on repeat through the day, this prayer from a revelation of Christ to Julian of Norwich is a favorite of mine:
All shall be well, and all shall be well, and all manner of thing shall be well.
Copyright 2019 Rakhi McCormick. All rights reserved.[/caption] So ... take a deep breath. Get those feet on the floor. Grab a cup of coffee, and face the day knowing you are not alone in your struggles, and you are doing better than you think.
---
Copyright 2019 Rakhi McCormick
About the Author

Rakhi is a Catholic wife and mother who works in parish communications part-time while trying to keep up with her husband, three young children, and a growing creative business. She is a convert from Hinduism and spent many years working in young adult and campus ministry. Rakhi's blog and artwork can be found at The Pitter Patter Diaries, where her mission is to share the love of Christ with the world.