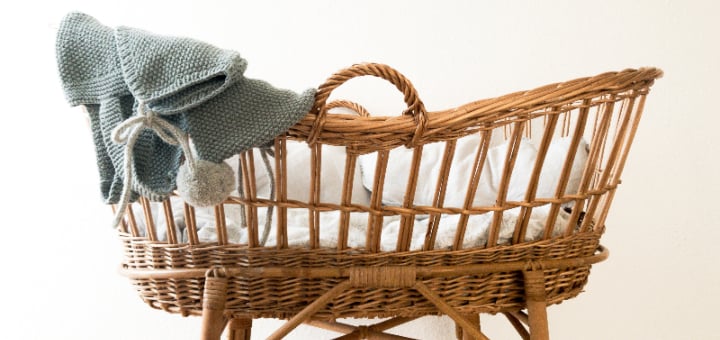 Image credit: By Nynne Schrøder (2018), Unsplash.com, CC0/PD[/caption] October marks Pregnancy and Infant Loss Awareness Month, declared by President Ronald Reagan in 1988 with these words,
When a child loses his parent, they are called an orphan. When a spouse loses her or his partner, they are called a widow or widower. When parents lose their child, there isn't a word to describe them.
Still over 30 years later women and spouses are still suffering in silence. The feelings of isolation, hopelessness and despair take over as many couples search for meaning, healing and beg God for consolation in their brokenness. A heavy cross carried by so many, but a loss not given its due sympathy. In our community, church, and extended family awareness needs to be made, outreach provided, and support offered. Miscarriage, stillbirth, and infant loss is a loss that happens far more often than we realize and affecting more people in our pews. From the young to the old, some still with a grieving heart decades later. Many who have never allowed themselves to grieve, feeling as if their loss was insignificant to the world. So many hurting women hide under a mask as day in and out they struggle and wonder when the grief will lift, triggered by a Mother's Day blessing, a Scripture reading, homily, or seeing a newborn. As a Church we must find ways to do more.
While I felt that I was alone, in reality I wasn't. All I had to do was look to my left and right while sitting in the pew on Sunday and I would encounter many other couples who had experienced such a loss. Each of our stories are unique, our grieving handled differently and the path to healing distinct, but we are bound together by the loss we suffered. A quiet community in the Church, most not saying anything, but their minds wandering to the small soul who is no longer with them, and their hearts left hurting. (Nursery of Heaven: Miscarriage, Stillbirth and Infant Loss in the Lives of the Saints and Today's Parents)
The children lost are hidden lives only known to a few, but incredibly loved all the same -- souls that forever changed our hearts and no matter how short the time they are with us they are never forgotten. Their life, though it may have been brief, has a lasting impact, leaving an imprint etched on our hearts. What the world may not recognize or may write off as, "meant to be", "it was for the best", or "you can always have another" is this tiny human being was unique and there is not another that can replace them. A person formed in God's image, whose footprint forever changes a mother's life. During this month of October, let us choose to remember the babies we have lost, whether in the past year or decades ago. Do something in their memory and reach out to those who are grieving. Perhaps you can light a candle at Church, send a card to someone, ask our pastors to give a special blessing at the end of Mass, have a prayer printed in the bulletin, or organize a balloon release. Little by little we can bring awareness, comfort, and hope. Our own story can be a witness for those struggling and a path of healing. A reminder that God has not forgotten us in our grief, but is forever present and at work in our lives. Even in the silence and stillness He is always near, always loving, bringing us ever closer to Him. Today is the feast of Our Lady of the Rosary, a prayer we can take comfort in when words cannot be formed. Running our fingers over the beads as we recite Aves, resting our hearts in Our Mother's arms as our minds can only think of the one we long to hold. Although Mary never experienced original sin, she can relate to the suffering heart a mother carries after the loss of a child and we can take comfort in her intercession for us. We can take comfort in knowing that our little ones are in the glory of heaven, basking in the radiance of God's love. Although we may feel disconnected from our little ones at times, they are always near and present as they intercede before God for us and for our family. Our own little saints have reached their final destination, so loved by God that they were called home so young. Their mission was completed in just weeks or months, and our lives forever changed.
We shall find our little ones again up above. -St. Zélie Martin
Nursery of Heaven is a companion to help those grieving from child loss as they search for comfort and meaning. Not only will couples be able to relate to the experiences from the Saints including Louis and Zelie Martin, Gianna Molla, Servant of God Chiara Corbella Petrillo, but they will also receive hope and consolation in their sufferings from today's parents. To learn more about the book, visit ContemplativeHeartPress.com.
---
Copyright 2019 Cassie Everts
About the Author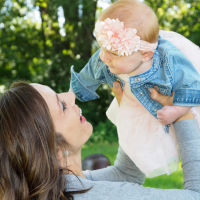 Cassie Everts is a wife, the mother to five little ones in heaven and five children on earth. She is the co-author of Nursery of Heaven: Miscarriage, Stillbirth and Infant Loss in the Lives of the Saints and Today's Parents. She blogs at Everyday Ann where she writes about faith, marriage, motherhood, infertility and adoption. Before becoming a full-time mom, she was a producer at Relevant Radio.