Copyright 2017 Erin McCole Cupp. All rights reserved.[/caption] Our 2018 family pilgrimage ended at the World Meeting of Families in Dublin, Ireland, August 21-26. We'd arrived at our first stop, London, two weeks before. "Rainy" London greeted us with the worst heat wave and drought they'd experienced in decades. From there we went to sunny Provence, where, as expected, temperatures were pushing 100 Fahrenheit. Our visit to Lourdes was a bit cooler, being that it was located up in the Pyrenees Mountains, but even at that altitude, "a bit cooler" only meant temperatures in the upper 80s, accompanied by the gluey humidity that had made Lourdes's most celebrated resident, Saint Bernadette Soubirous, suffer so greatly from asthma. So when we arrived in Ireland to the expected cool rain and fog and clouds, we were somewhat relieved. At least we hadn't packed our umbrellas and multiple layers of clothing for nothing, right? As we made our way around the island, we encountered the expected weather, yes. What we hadn't expected was the flavor, for lack of a better term, of the cultural Catholicism we encountered in Ireland. Any time we went to any sort of Catholic Mass or devotional practice, reverence seemed absent. This was especially prominent to us during our visit to the Shrine of Our Lady of Knock. We steeled ourselves for our days at the WMOF Pastoral Congress.
Erin McCole Cupp with WMOF 2018 mascot Eirinn. Copyright 2018 Erin McCole Cupp. All rights reserved.[/caption] As hot as our previous stops had been, Ireland only got colder and colder the longer we stayed. One day we even got caught in some kind of ice storm; we're still not sure if it was hail or actual sleet falling on us in August. That evening was the closing Mass of the pastoral congress. After days of trudging through rain and cold, and with another storm threatening, our family decided to take advantage of the indoor overflow auditorium, where we could participate in the Mass by watching on jumbo screens and still protect at least my health (I'm not as holy as St. Bernadette, but she and I do have asthma in common). "I'm sure they'll bring the Eucharist to us in here," I remember reassuring my family. After all, they had employed a veritable army of extraordinary ministers at the 2015 Philadelphia World Meeting of Families to make sure the Eucharist was available to all who wished to receive. They'd even had adorable white-and-Vatican-yellow umbrellas over each extraordinary minister, not just to make them easier to find, but also to show another sign of Christ's humility: that He allows us to carry Him wherever we need Him; He loves us so deeply that He willingly puts Himself in our fallen hands, that He will allow us to shelter Him under nylon and aluminum if it means an opportunity to be close to us. As Dublin's overflow area screens showed the Eucharist being distributed within the outdoor stadium about a block from our sheltered area, we craned our necks to see which door the overflow extraordinary ministers would be using. We craned and waited. Admittedly, both my husband and I were growing annoyed. Had they forgotten us? After all our pilgrim efforts, had God? Here we were, trying to take good care of our family's health, and God didn't seem to want to send his son to us. Then the screens showed something new: the skies opened up and poured down a fresh batch of cold rain. We watched the screens, expecting to see similar white-and-Vatican-yellow umbrellas open up over each extraordinary minister. There were none. Jesus, holy and yet humble and helpless in the Eucharist, was getting soaked. I don't know how we decided, but before we knew it, we were grabbing our umbrellas out of our bags and dashing for the stadium. We established a meeting point, and we agreed each to find an extraordinary minister over whom we could hold our umbrellas. My youngest, too short to be one of our umbrella brigade, stayed with one of us adults (I forget which). Not caring who thought we were butting in line, we wriggled our way through the plastic-ponchoed crowd and found ourselves posts. The extraordinary minister I found was so grateful. But really, it was the very least I could do. It was only four of us, four umbrellas. It wasn't enough, but humans never are. Of course, if we had gone to the stadium instead of the overflow area, we would have been packed in with the crowd and unable to reach Jesus without causing some kind of stampede. Having come from the neglected overflow hall, we were truly able to serve Him and to witness to His literal presence in the Eucharist in a place and culture that seems to have forgotten it. This was a lesson to me — one I wish I had absorbed completely that very day, but it's still sinking in. Sometimes it seems God has abandoned us, when really he's just holding us in reserve for his glory and our good. Someday, maybe I'll even be half as humble as the God who comes to us in bread and seeks us for shelter. Saint Patrick, patron saint of Ireland, pray for us. Our Lady of the Rosary, pray for us. To Ponder: Can you think of a time when you weren't where you wanted to be, but it turns out you were exactly where you needed to be? How do you now see God's hand in those events?
---
Copyright 2019 Erin McCole Cupp
About the Author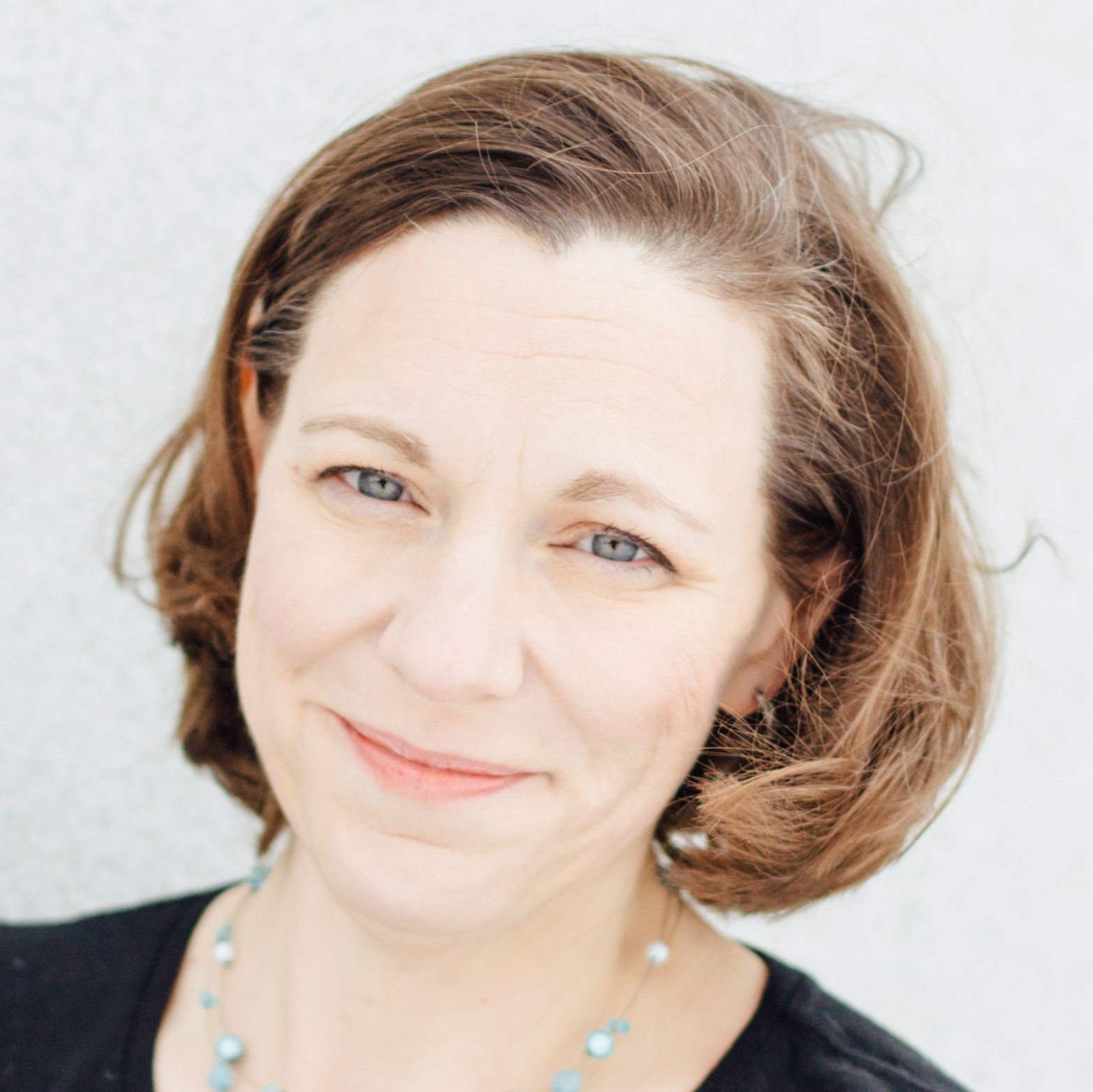 Erin McCole Cupp is the author of All Things New: Breaking the Cycle and Raising a Joyful Family from Our Sunday Visitor. Get to know her and take the quiz to find your rut-busting Beatitude at her website at ErinMcColeCupp.com.