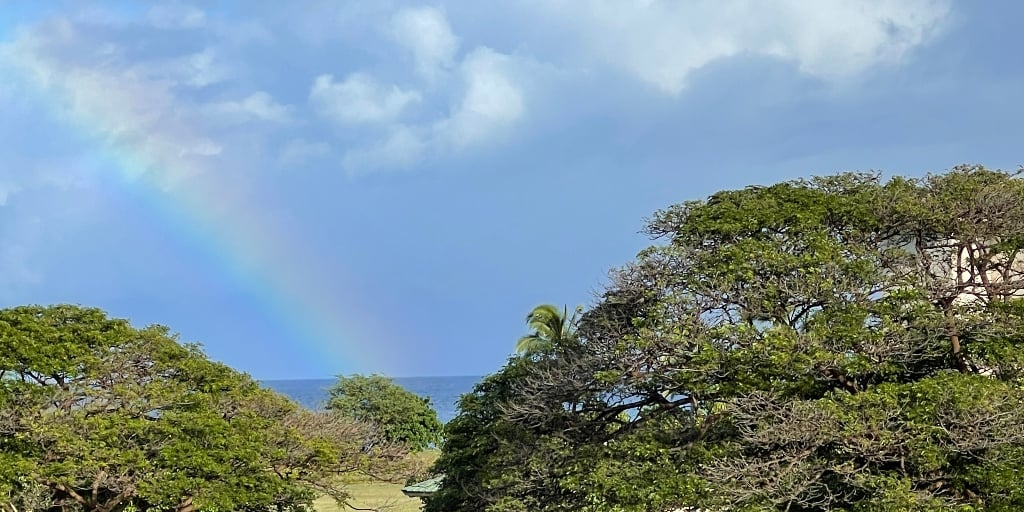 Marya Hayes contemplates how the hard-to-photograph rainbow can remind us of the hidden ways God shows us His presence in our lives.
Moms, you know that child who never smiles for the camera unless you catch them off guard? There is an elusive smile that you are trying to catch to remember for future days when your memory fades. When I go to Hawaii it seems that the rainbows only appear when I am driving and cannot whip out the phone to take a photo.
A couple years ago I went to Oahu, and it rained on the last day that we planned to go to the beach. My husband decided that we couldn't go to Hawaii without going to that famous Waikiki beach and into the water. We walked 3 blocks in pouring rain and waded out into the empty ocean. When we looked back towards the island we saw a huge double rainbow. It was magical. There was no one on the beach, and no one in the water. As Waikiki is one of the world's most popular beaches, so to have it empty and to ourselves was very special. Of course I did not have my phone, and could not take a photo. This memory will have to suffice.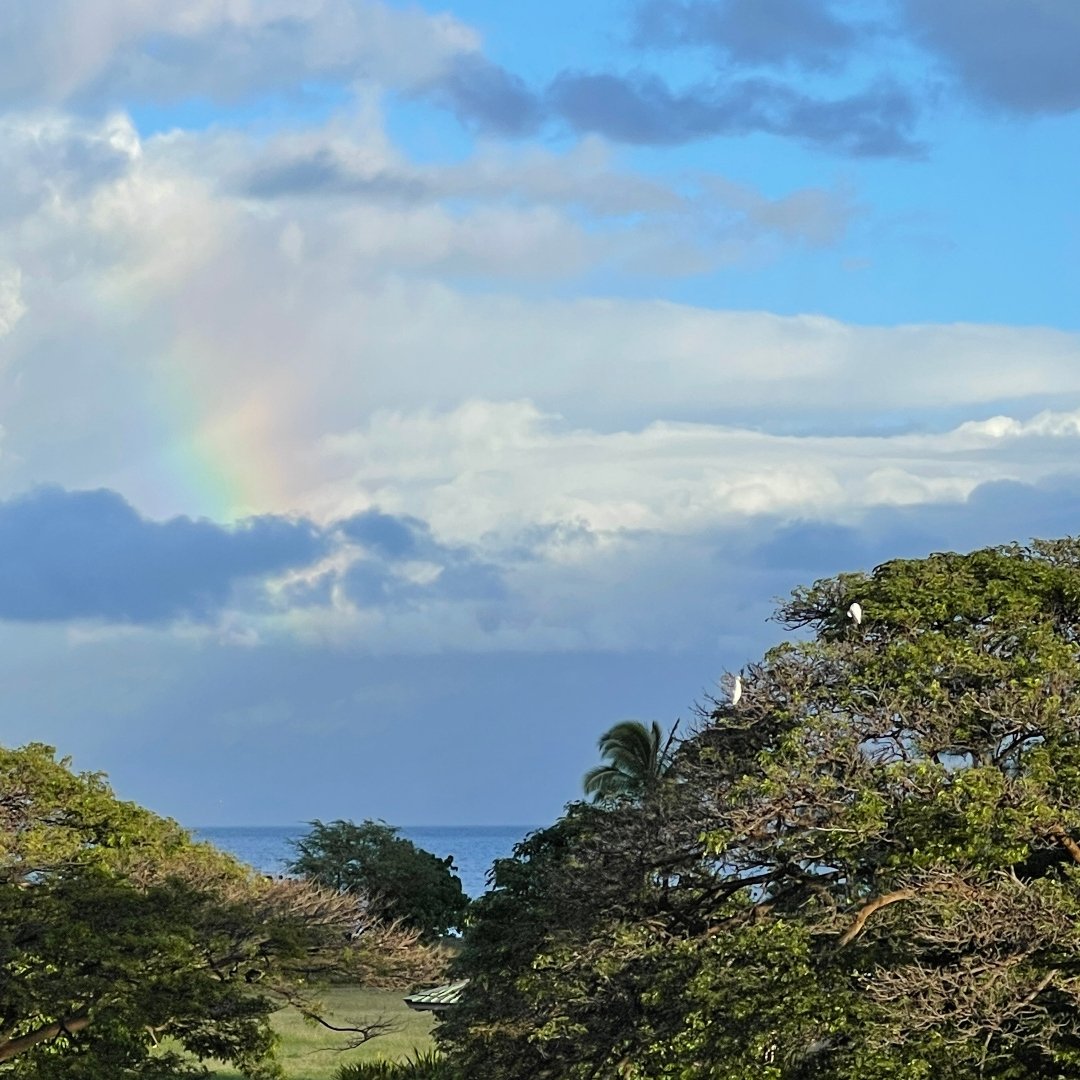 We went to Maui for a short trip just recently, and again we saw rainbows as I was driving along on each day. I caught a few partial rainbows while on solid ground with a phone in hand. On the last day I asked my husband if we were going to see one last rainbow for the end of our trip. It was raining again, and so I kept announcing that we should be on the lookout for rainbows. I was far more enthusiastic about this search than my husband. This was the day that we would snorkel with the turtles. When we arrived at the beach, the waves were crashing against the rocks where the turtles feed. I was immediately a little disappointed since this was our last opportunity to see them underwater, and I saw no sign of turtles. I suggested that although it was raining off and on that we could wade out into a rock enclosure where the waves wouldn't be able to knock us over. We waded out into the water and admired the ocean crashing on the rocks in front of us. A couple had arrived to take wedding photos on the cliff above us. As we stood there the rain started to fall.
As we looked back towards the island a big bright beautiful rainbow appeared with one of the ends touching down on the small beach where we were at. We saw this rainbow end to end as the rain got heavier and heavier. We giggled with delight because this is the third time that God has given us a beautiful rainbow at the very end of our vacation. We are starting to feel a little bit spoiled. Of course, I did not have my phone this time again because I didn't want to leave it on the beach or take it into the ocean, so once again I won't have any photos of this amazing rainbow. This memory will have to suffice.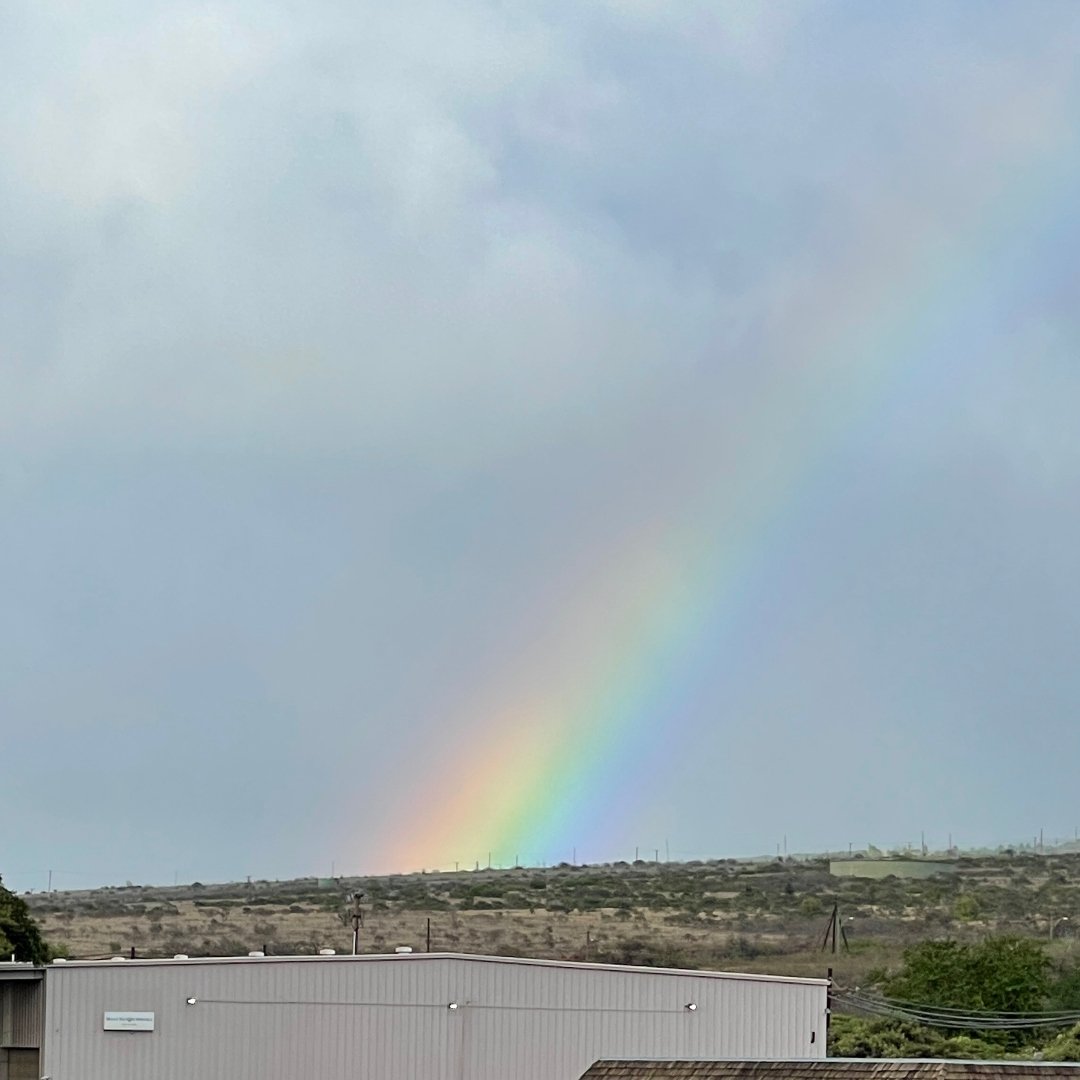 Click to tweet:
Be on the lookout for those small bits of encouragement from your God that He is intimately involved in your life. #catholicmom
I believe that God gives us small, elusive miracles that show up on a rare occasion to remind us that He is intimately involved in our lives. Often we only have our memory to document the occasion. We must go the long journey with small amounts of encouragement from our God. The majority of the time, it's a long haul of repetitive actions that make up our daily lives, accompanied by vacillating personalities of coworkers, family, friends and strangers. Since the rainbow is mentioned in the Bible as a sign of God's promise, we might think of God in a special way when we see this phenomenon.
I suppose if you live in an area that gets rainbows daily, you might grow accustomed to them. For most people this is a special sighting. I want to encourage each of you to be on the lookout for those small bits of encouragement from your God that He is intimately involved in your life. When you have regular conversations with Jesus, Mary, God the Father, and the saints, you will have details that are only known between you and them. You will better be able to recognize and be thankful for the times that God is intervening in your life, and intimately involved.
Even if you don't believe there has been a special intervention, you will be much more grateful in word and thought for every good thing that He makes possible. So regardless of the physics behind the rainbow, and how they naturally appear on earth, God is ultimately responsible for their appearance. The same is true for all things that occur in this lifetime.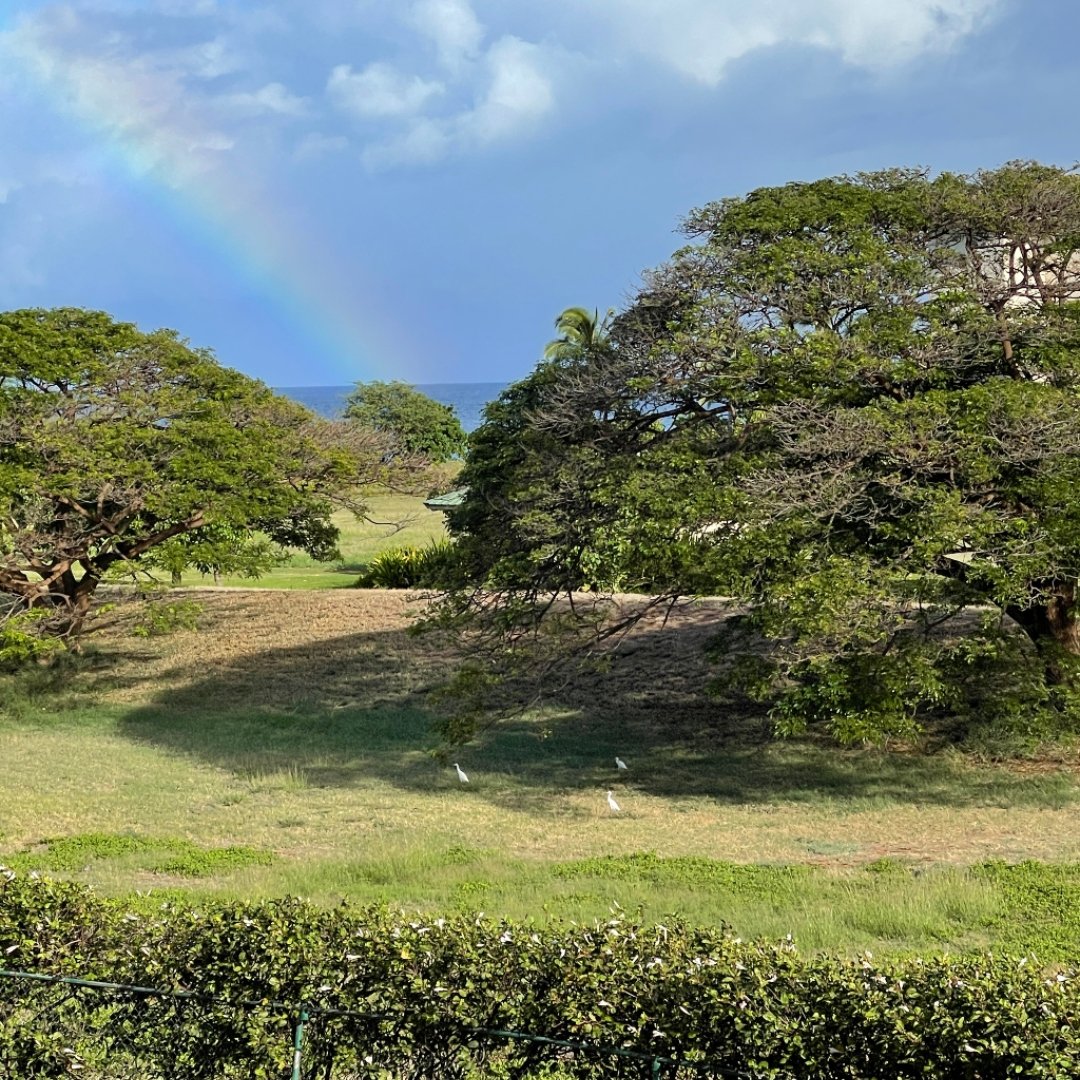 God is responsible and available to you. He has made promises to you, and He is faithful.
---
Copyright 2021 Marya Hayes
Images copyright 2021 Marya Hayes, all rights reserved
About the Author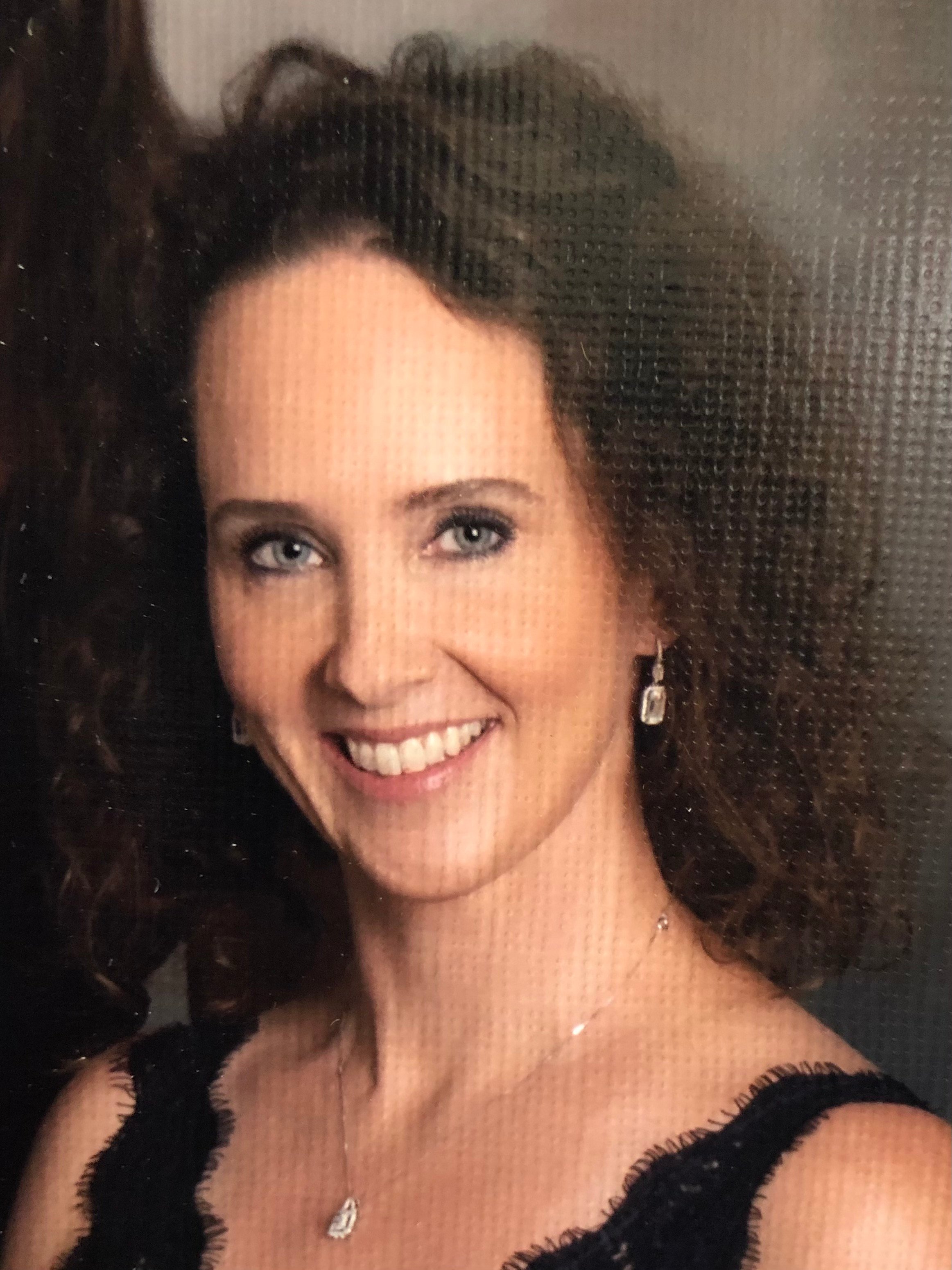 Marya Hayes is mother to 3 active teens and is a military spouse. Her days consist of running the household and her mini business, and driving her teens daily all over the planet. Her favorite saints include St Francis de Sales, Saint Benedict, Padre Pio, and JPII. Marya enjoys cooking, hiking, and spending time with the family outdoors. Pray, hope, and don't worry!