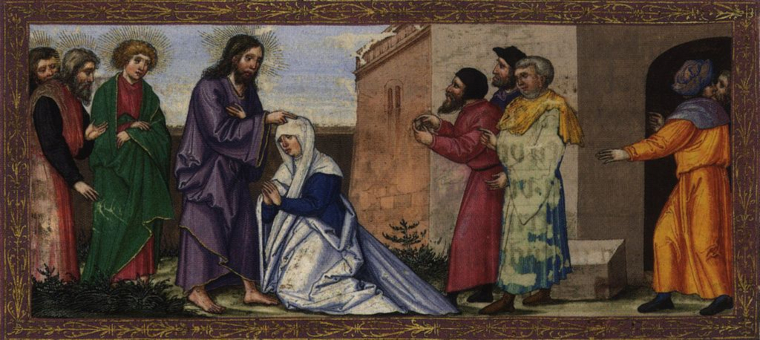 [Public domain], via Wikimedia Commons[/caption]"Do not be afraid; just have faith." I love this account of actress Ann Jillian's struggle with breast cancer ,shared by Father Tony Kadavil.
"Ann Jillian, a three-time Emmy and Golden Globe Award-winning actress and singer, is an American actress born to Roman Catholic Lithuanian immigrant parents. Since 1985, she has added motivational speaking to her impressive list of credits, addressing business, medical, professional and women's groups with her own unique blend of humor and inspiration. Her prowess extends from the world's concert halls, to feature film and the Broadway stage. She has starred in over 25 TV movies and made hundreds of other TV appearances. Her TV movie, The Ann Jillian Story, which recounts her victory over breast cancer, was the #1 film of that TV season, but, more important, it delivered Ann's message about the hopeful side of breast cancer to its millions of viewers. It was in 1985 that the then 35-year-old actress made headlines when she was diagnosed with breast cancer. On her way to the hospital to check the nature of the growth which she had noticed, she stopped at St. Francis de Sales Church and read the inscription on the door. "The same everlasting Father who cares for you today will take care of you tomorrow and every day. Either He will shield you from suffering or He will give you unfailing strength to bear it. Be at peace then and put aside all anxious thoughts and imaginations." She went into the Church and prayed for the strength to accept her ordeal. The radiant trust in God and peace of mind she maintained before and after the surgery (double mastectomy), was big news in the media and a great inspiration for all cancer patients. She trusted in Jesus' words given in today's Gospel, "Do not be afraid; just have Faith." Actually, this phrase is repeated in the Bible 365 times."
How wonderful is the faith of the woman who reached out in the crowd to Jesus! Sam Cooke and the Soul Stirrers have a poignantly inspiring song about this Gospel incident called, "If I could touch the hem of his garment, I would be made whole." Isn't that the heart of faith, to reach out to Christ in confident trust that he will either rescue us from suffering and pain or, even better, give us the strength to bear it. Do not be afraid; Just have faith. This reminds me of an incident in young Patrick Peyton's life. He was at his worst, given a death sentence by doctors because of advanced tuberculosis, he was told by a priest friend, "Mary is alive. She will be as good to you as you think she can be. It all depends on you and your faith." Peyton later said, "That night, he activated my dormant faith. It was like setting a match to a haystack sprinkled with gasoline. Thanks to the family that always prayed the Rosary, I had come to know who Mary was and that Jesus Christ, her Son, had entrusted me to her love and care. I asked her with all my heart and soul to pray to her Son for my cure." The rest we know is that young Patrick went on to be cured and enjoy a long and significant ministry to help family pray founding the Family Rosary Crusade and Family Theater Productions. The impact of God's grace working through Patrick Peyton brought millions of families around the world closer to God and each other. His celebrated phrase, "The family that prays together stays together" become among the most well-known sayings in the world. He entered eternity in 1992 and was declared Venerable by Pope Francis on December 18, 2107. Do not be afraid; just have faith. Each weekday, the homily from Daily Mass at Holy Cross Family Ministries is shared online. Visit Family Rosary: World at Prayer and sign up to receive notifications of each day's homily.
---
Copyright 2018 Fr. Willy Raymond, C.S.C.
About the Author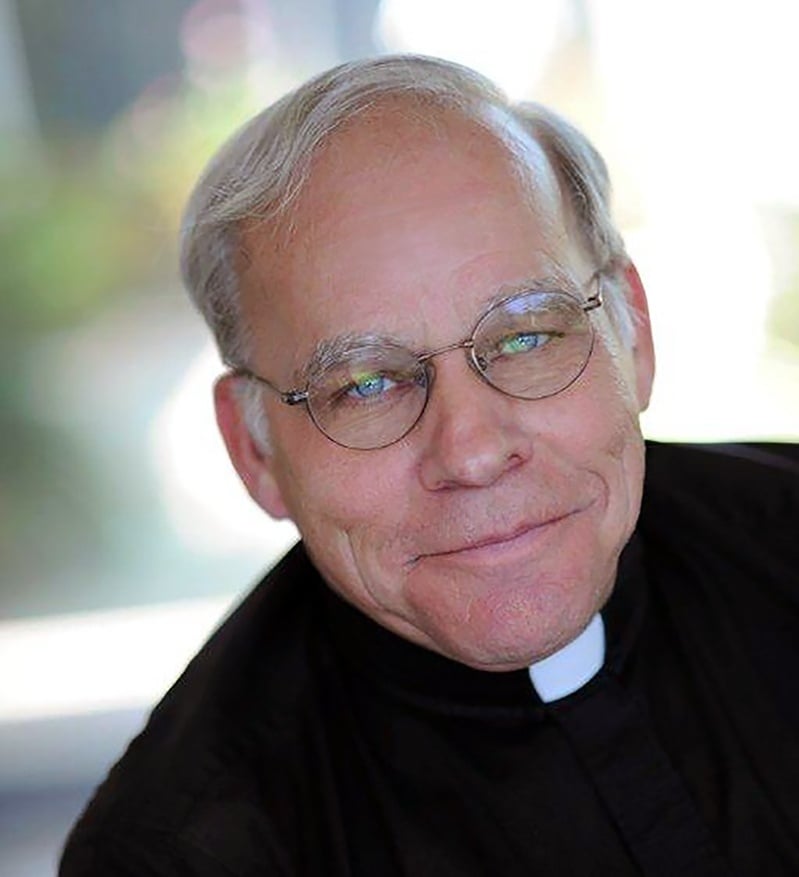 Father Willy Raymond, C.S.C. is President of Holy Cross Family Ministries. He entered Holy Cross Fathers in 1964. He earned a Bachelors in Philosophy from Stonehill College in 1967 and a Masters in Theology from the University of Notre Dame in 1971. In addition to English, Father Willy is conversant in French and Spanish. He's a native of Old Town, Maine and one of 12 children. He remains a diehard fan of the Boston Red Sox, even though he has served as Chaplain for the Los Angeles Dodgers.