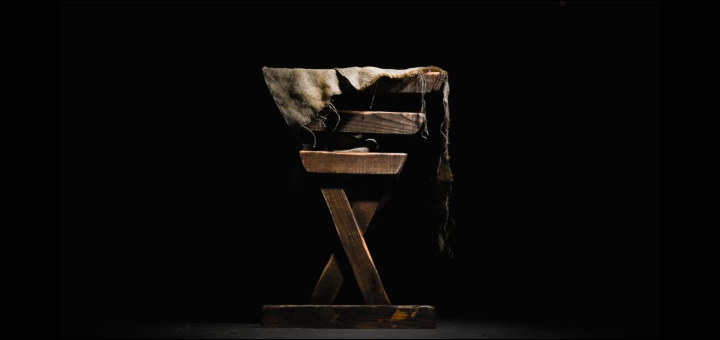 Image credit: By Grayson Joralemon (2016), Unsplash.com, CC0/PD[/caption] 'Tis the season! The tree, the lights, the carols, the gifts. The anticipation and excitement as we count down the days and week by week light the candles on the Advent wreath as we draw closer to the celebration. The celebration of a birth, the birth of a humble babe. A babe who changed the world forever. A babe who brought light to pierce the darkness, brought hope to dispel despair, and brought joy to wipe away sorrow. Still during a season filled with glad tidings and good cheer many are longing for and grieving a loss. The Advent and Christmas seasons can be incredibly difficult for couples mourning the loss of a child through miscarriage, stillbirth, or infant loss, and equally as painful for those struggling with infertility, dreaming of the day they will hold a baby in their arms. The readings, the Gospels, the hymns speak of a child, a baby. Stories of birth, stories of hope as we hear of women conceiving and bearing children who once were barren. Songs of a mother, a baby being born, a child bringing joy to the world. Christmas is truly about a baby, but it can also be a painful reminder for couples who no longer have their baby with them. For some it is a baby who was born without a cry. For others, one they held as their baby took a last breath. For several, a baby they never met; perhaps only the flicker of a heartbeat or two pink lines was all they knew of the precious one they loved. Still for many the idea of having a baby seems only like a distant dream, month after month staring at a negative pregnancy test. The cradle is empty, the manger left vacant and hearts left searching. I will never forget my first miscarriage at 12 weeks, the day before Christmas Eve. I had not even considered miscarriage a possibility, much less a reality that could happen to me. I was excited about receiving baby items as gifts and dreaming about the following year's Christmas where we would have a little one to celebrate with. The thought filled me with so much joy! It was a struggle to fake my way through Christmas Eve Mass the next day as I fought to hold back the tears, to put on a smile since it was supposed to be a season of happiness and I didn't want to ruin it for anyone. Instead of finding the joy in the Christ Child that Christmas, all I could feel was the pain in what was taken from me. All I could see was the empty manger, my heart left with a void. As the next year's Christmas approached I tried so hard to have joy, to cling to hope, to allow my heart to heal. Our crib was still vacant, but Christ would still come. Christmas would still be celebrated, the babe in all his glory would still be praised and if I allowed him to he could fill my manger. He could be the one to truly fill the emptiness. We all long for the babe. We all have a manger that is sometimes left empty, a heart that is searching as the Wise Men did so long ago. It is in the greatest gift Christmas can bring that pours forth life if we allow it to. It may not be physical life or a new life in our arms, but life eternal. Life that can provide authentic joy even in the midst of sorrow. Life that can bring comfort during our grief and hope in despair. We named our baby Noel and we were gifted with a beautiful ornament that following Christmas. A beautiful gold ornament with big white sparkling glittery letters, NOEL. As we were putting up our Christmas tree this year, the children digging through the boxes and hanging ornaments on the tree as if it were a race, I saw one of them find my Noel. I asked, could I hang that one on the tree this year. While my life has radically changed since my first miscarriage eleven years ago, this season brings me back to that place in time. My heart still longs for the baby, the one I never met, imagining how my child looks, wondering how our life would be different. Yet if I quiet my heart, gaze at the manger I will always see the babe, the one who created the longing that He alone can fill. The Prince of Peace.
---
Copyright 2019 Cassie Everts
About the Author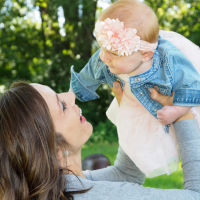 Cassie Everts is a wife, the mother to five little ones in heaven and five children on earth. She is the co-author of Nursery of Heaven: Miscarriage, Stillbirth and Infant Loss in the Lives of the Saints and Today's Parents. She blogs at Everyday Ann where she writes about faith, marriage, motherhood, infertility and adoption. Before becoming a full-time mom, she was a producer at Relevant Radio.