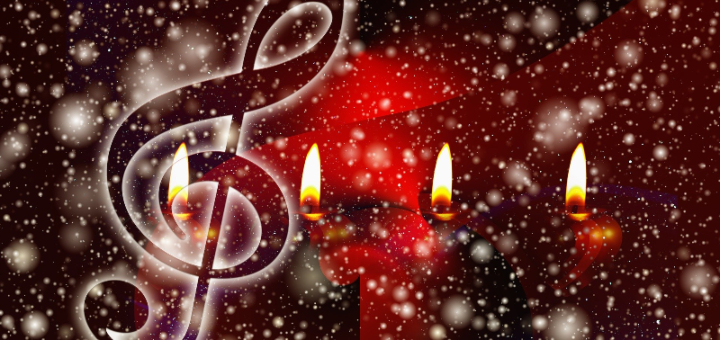 Image credit: Pixabay.com (2018), CC0/PD[/caption] I love hearing people sing carols. Even a tone-deaf person belting out "Joy to the World" can stir my heart to prayer. But when you notice people singing "Round yawn version, mother and child," you know that though their hearts may be full with the love of Christ at Christmas, their minds are not yet being edified by the song. We only scratch at the surface of the meaning of these carols but in fact, they are treasure troves of salvation history. But what the non-stop songs that seem to have nothing to do with the true meaning of Christmas? It can be a struggle even to get these fantastic holy Christmas Carols played regularly for your family. Instead, our radios, shops and homes are filled with "Silver Bells," "Santa Baby," "Rudolph," and so on. Some Catholics get upset about it but in my family, we stopped fighting it. Instead, ...we temporarily embrace it. Those are cultural Christmas preparations- aka, the way the world practices Advent. With so much to love and enjoy about the secular pre-25th celebrations, my family embraces the joy, along with our quiet vigil held with Catholics around the world and our beautiful Advent penances. Then when Christmas comes - the real Christmas - those secular tunes quickly fade and the authentic celebration begins. We blast the real carols in our house all throughout the Octave of Christmas. Did you know that for 8 days straight (December 25 - January 1) Catholics have high holy days worthy of desserts and parties and festive prayer? This is our time to sing! So how can we move from mouthing every other word to a thoughtful listening that tells a story? Here are few ideas my family is trying:
Sing a Christmas carol as part of dinner grace. Explain the words beforehand, and then sing it prayerfully
Have a sing-along with friends. Use YouTube videos with lyrics to get more people to sing. In between each song have friends tell what they love about each song. Don't forget the hot chocolate.
Print the lyrics to a song and have older children (or your spouse) highlight the portions of the song which have a message about salvation history.
Have musical family members prepare a carol for your family/friends Christmas gathering. Or ask the host if you can play something. Even little kids who are just starting out can be included.
Bring your re-ignited understanding of the carols to the elderly. Carol at a nursing home. Consider organizing an event for a group you are part of, or do this just as a family and friends.
Try using this list of carols with lyrics and YouTube links.
Whatever your family does with song -- whether you become scholars or you mumble "Fa La La La La" -- I pray that you will enjoy the whole Christmas season with Christ playing melodies of peace in your heart.
---
Copyright 2019 Carrie Soukup
About the Author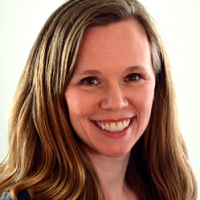 Carrie Soukup writes and teaches courses at GraceFinders.com, to help others connect intimately with God in and through the craziness of life. Author of two books on prayer, she has served as a curriculum writer, campus minister, high school theology teacher, and retreat director. On a great day, you can find her hiking, cycling, or eating chocolate with her husband and four children.