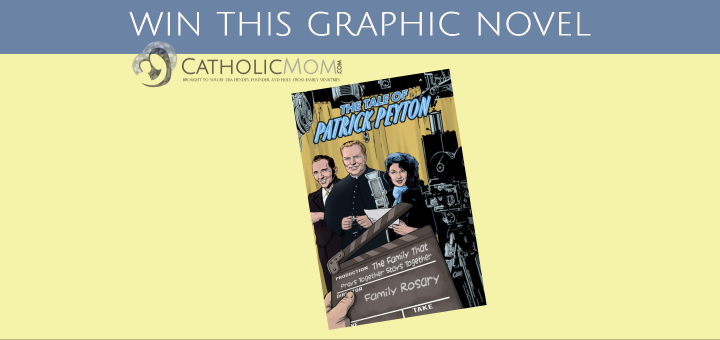 Just in time for the commemoration of his birth on January 9, Holy Cross Family Ministries has released a graphic novel depicting the life of its founder, Venerable Patrick Peyton. "The Tale of Patrick Peyton" spans the life of the "Rosary Priest," from his birth in Ireland in 1909 through his immigration process, seminary studies, and career as a priest who traveled worldwide and recruited influential Hollywood personalities to spread devotion to the Blessed Mother by praying the Rosary.
Central to the story is the miracle Patrick Peyton experienced as a seminary student, when prayer to the Blessed Mother led to his sudden cure of tuberculosis. "We are excited to introduce this graphic novel about the life of this extraordinary priest," commented Father Willy Raymond, C.S.C., president of Holy Cross Family Ministries, which continues the ministry started by Father Patrick Peyton, C.S.C. "Through radio, movies, television, billboards, and more, he inspired families of the world to pray together for unity and peace." The book was created by a team at Voyage Comics: Phil Kosloski, Jim Fern, and Michael LaVoy. Phil Kosloski, the author, spoke with us about his work on the graphic novel.

CM: How familiar were you with Fr. Peyton and his work before you began working on this project?

I had heard of his name before, but didn't know very much about him or his ministry.

CM: What surprised you the most about Fr. Peyton's life and work?

I was surprised by his boldness, especially when enlisting well-known Hollywood stars to promote family payer. He wasn't afraid to simply ask and by doing so, God blessed his endeavors abundantly. The mission of family prayer was something that everyone understood at the time and was easy for them to get behind.

He was also a media pioneer, evangelizing in ways that others had not thought of in the mid-20th century. Father Peyton's use of modern media remains a great example of how we should not be afraid to use technology to promote the Gospel message.

CM: Tell us about the process of creating a graphic novel. Did you write this book in collaboration with the illustrators, or did they take your dialogue and create the art afterward?

As the writer, I wrote the script, detailing what I envisioned for each page, as well as the dialogue. The artists then took my script, looked at it and then would offer their own suggestions. Jim Fern was the principal artist and he has over 30 years of experience with Marvel and DC Comics, so I always trusted his judgement as to how a page should look. Jim is also a devout Catholic, so he was pleased to finally put his artistic talents to work for the Church.
An interior page from "The Tale of Patrick Peyton." Copyright 2019 Holy Cross Family Ministries. All rights reserved.[/caption]

Young readers will enjoy the fresh format of a graphic novel as they read about the life of the tireless priest who wanted only to serve God through devotion to the Blessed Mother. They will be edified by the example of a modern-day superhero of faith, learning how Father Peyton used the latest technology of his time, radio and then television, to spread his now-famous messages: "The family that prays together stays together" and "A world at prayer is a world at peace." They will marvel at the eagerness of celebrities to help Father Peyton with his mission. They will also learn, from the supplemental material at the end of the 50-page graphic novel, about the stages in the canonization process and how they can help to pray for Venerable Patrick Peyton's beatification.
An interior page from "The Tale of Patrick Peyton." Copyright 2019 Holy Cross Family Ministries. All rights reserved.[/caption] The graphic novel can be purchased at VoyageComics.com and Amazon.com. Enter to WIN a free copy of this new graphic novel: leave a comment on this post! Tell us who in your family would like to read this graphic novel (and if you're that person, it's totally fine -- I enjoyed it too!). 6 winners will be selected at random. The contest will close at 11:59 PM Eastern on Wednesday, January 15. Winners will be notified by email and will have 48 hours to claim their prize. Unclaimed prizes will be awarded to alternate winners. One entry per person. Prizes can be shipped worldwide.
---
Copyright 2020 Barb Szyszkiewicz, OFS This article contains Amazon affiliate links; your purchases through these links benefit the author.
About the Author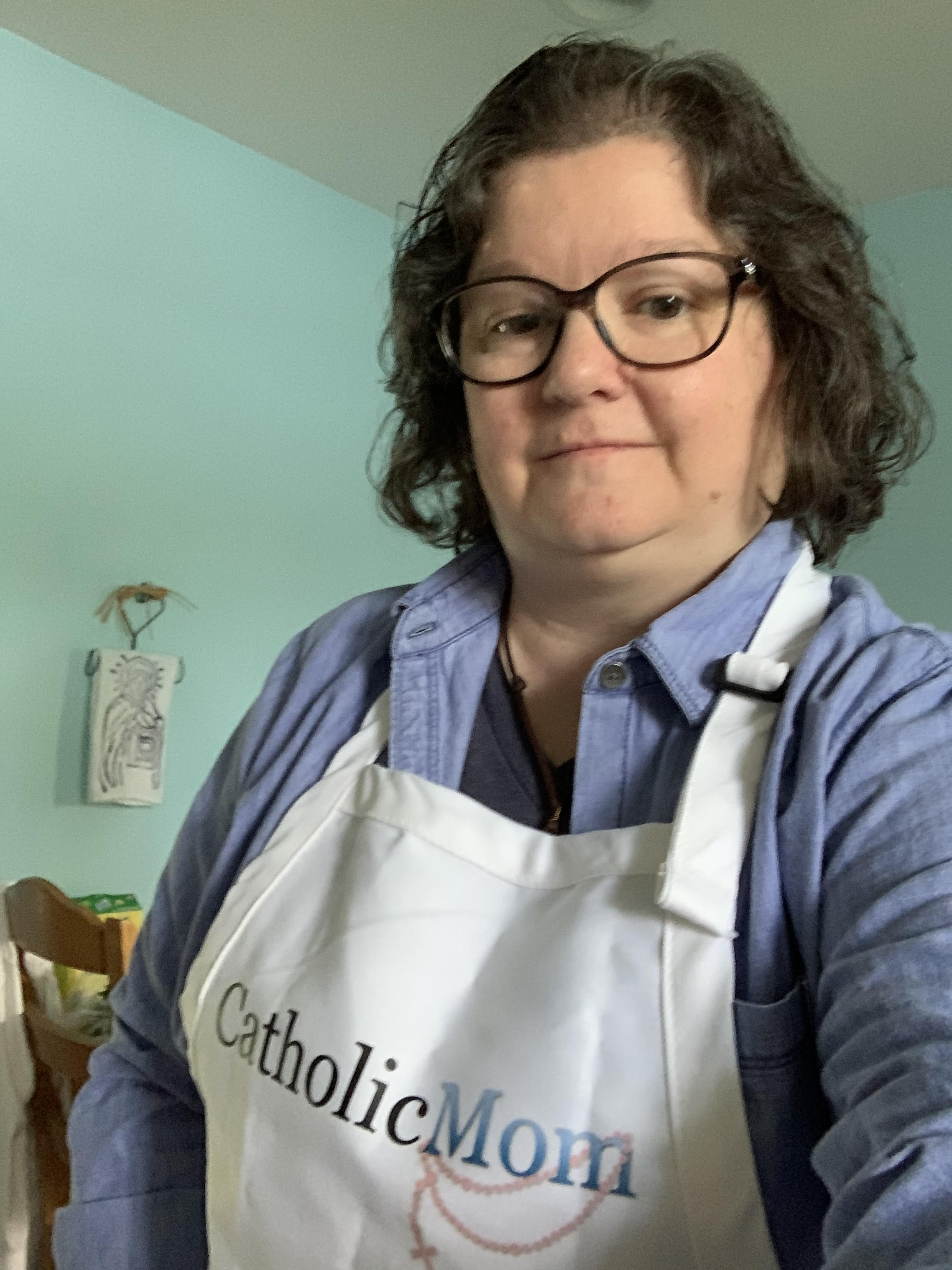 Barb Szyszkiewicz is a wife, mom of 3 young adults, and a Secular Franciscan. She is editor at CatholicMom.com. Barb enjoys writing, cooking, and reading, and is a music minister at her parish and an avid Notre Dame football and basketball fan. Find her blog at FranciscanMom and her family's favorite recipes with nutrition information for diabetics at Cook and Count.