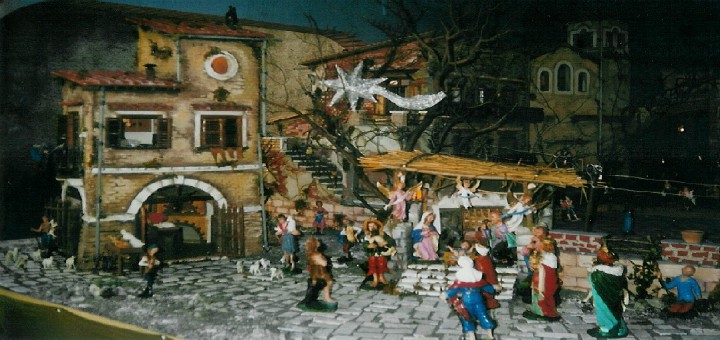 Copyright 2020 Kelly Guest. All rights reserved.[/caption] It was one of those Christmases. It all began on the feast of the Immaculate Conception when our family dog was hit by a car and needed surgery. Then, the Saturday before Christmas, my father was in so much pain that he asked to go to the emergency room. He hates the hospital! Guess what! He was admitted. Though he was supposed to come home Christmas Eve, complications kept him in until the day after Christmas. As I was helping him get discharged, my sister was with my mother in the E.R. Mom ended up in the hospital for three days. She made it home Sunday, happy to be with my dad, who was scheduled for surgery to following day. His heart rate, however, was so high, the doctors cancelled the surgery and sent him to … you guessed it, the E.R. He spent the night there as they monitored his heart rate. Because it continued to remain high even after medication, Dad was once again admitted. Finally, on January 3, two weeks after their ordeal all started, my parents were both home recuperating from a crazy Christmas holiday. We celebrated with them on Epiphany, sharing a delicious (restaurant-bought) meal, opening gifts, and telling stories. I am sure many of you have had crazy Christmases, too. Sick children, family crises, or even more tragic situations can hinder our celebration.
CC BY-SA 1.0, Link[/caption] I suppose that first Christmas was pretty crazy, too. Mary, riding on a donkey, is ready to give birth. Joseph going from inn to inn, looks for a place to stay. Joseph frantically tries to make a stable comfortable for Mary. With nowhere to lay the sleeping baby, a manger becomes a crib. Shepherds come barging in and, in awe and wonder, tell a story of angels while adoring the baby Jesus. With adrenaline pumping still and a super bright star shining overhead, it is hard to get any sleep. Yes, even for the Holy Family, Christmas was a bit crazy. Yet that did not prevent Love from coming into the world. As a matter of fact, it was the cause of heaven and earth rejoicing. So, even amid all the trips to the hospital, the anxiety over my parents' health, and the absence of traditions that are so much a part of our celebration, Christmas came. And it still brought with it the love and joy that are what the season is truly all about. If anything, that love and joy were expanded. It was manifested in the love of in-laws who watched and cared for my children so I could spend time at the hospital. It was the joy of returning home to children who hugged me and told me stories about what funny thing Grandpa did. It's the love of children taking care of an injured animal, and the joy that a family pet gives. The love of siblings working together to advocate for our parents. The joy of having everyone home. The love of my husband who knew just when to hold my hand or lend me his shoulder to cry on. The joy of celebrating Christmas on the Epiphany. As the Grinch discovered, Christmas cannot be stopped; it always comes. Because over 2,000 years ago Love was born, and all the created world still rejoices. Praise God!
---
Copyright 2020 Kelly Guest
About the Author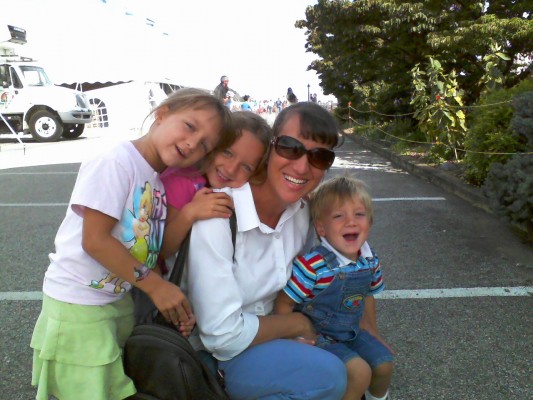 God has given Kelly lots of wonderful opportunities to follow Him. She was a Dominican Sister of St. Cecilia in Nashville, an education coordinator for a Catholic Charities' program for pregnant teens, a middle school teacher, a director of religious education and is now a youth minister. Her most challenging and rewarding calling, though, is wife and mother of ten children. What she has learned, she blogs at CatholicMom.com. Kelly's book, Saintly Moms: 25 Stories of Holiness, is due out October 2021.