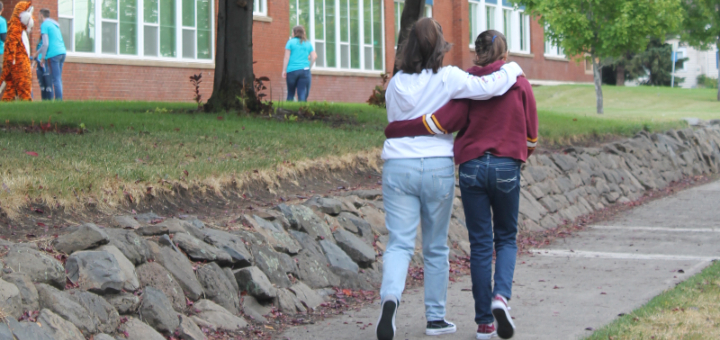 Copyright 2019 Amanda Villagómez. All rights reserved.[/caption] This month I continue the conversation in my Walking Well series focusing on how educational pedagogy can inform the process of evangelization. Complementary to Piaget's theory of constructivism is Vygotsky's theory of social constructivism, which focuses on the role of others and culture in supporting the construction of knowledge over time. With this in mind, teachers intentionally facilitate purposeful interactions in the learning environment to foster growth, allowing people to grow alongside each other as they impact one another by sharing their insights.
Copyright 2020 Amanda Villagómez. All rights reserved.[/caption] When transferring the power of social interaction into an evangelization context, faith-filled friendships come to mind. We know that "iron is sharpened by iron; one person sharpens another" (Proverbs 27:17). In recognition of the importance, within our evangelization efforts, we can instill a sense of value for relationships and build a foundation of trust or sense of community in order to journey alongside each other in our desire to lead holy lives. Books like The Friendship Project and Genuine Friendship come to mind. While it is easy to see the importance of virtuous friendships to aid our growth, sometimes people have not yet consciously thought about the distinction between good friends in general and intentionally having friends to share in our process of faith development. As a result, it can be beneficial within our evangelization efforts to follow up establishing an importance with supports for having conversations about the faith or considering practical ideas for how to nurture a relationship that includes being intentional about being a disciple. We can consider what we can learn from models such as FOCUS' win, build, send approach.
Copyright 2019 Amanda Villagomez. All rights reserved.[/caption] While modeling how to pray the rosary Paul VI style, in his popular Ask Fr. Josh podcast, Fr. Josh Johnson, highlighted the role of relationships in Jesus' ministry, praying,
Jesus, who was intentional with all of his disciples but prioritized cultivating a deeper intimacy with three -- with Peter and James and John. Lord Jesus, I recognize that as a disciple, I am called to imitate you in my walk toward eternity. Help me to recognize the few people you are inviting me to accompany in my walk with you.
May each of us experience the beauty of faith-filled friendships in our lives and then support others in being able to have the same. However, as some have expressed in a Facebook group associated with the Abiding Together podcast, there can be times in our lives when we recognize the deep value but feel the absence of friendships like the hosts of the podcast have. In those moments we are invited to lean deeper into prayer with Jesus, patiently awaiting to see who He is placing in our lives with whom we can intentionally foster friendships and then taking action to attempt to build a foundation.
---
Copyright 2020 Amanda Villagómez
About the Author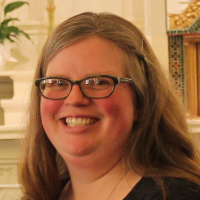 Amanda Villagómez is a wife, mom, and teacher educator. Her five girls range in age from 1 to 16. She blogs at Focusing on the Core to reflect on the journey of attempting to align her life to what matters most in different contexts.