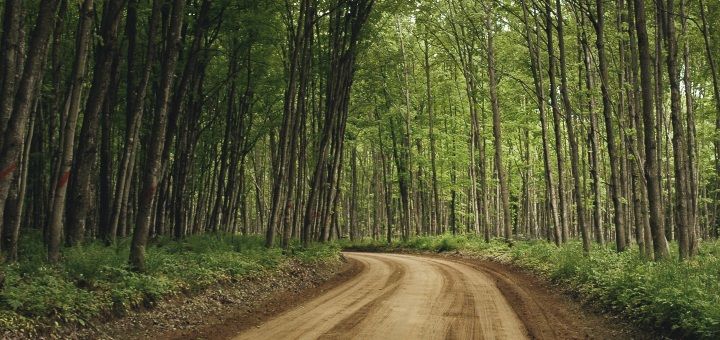 Image credit: By Jen Theodore (2019), Unsplash.com, CC0/PD[/caption] The streets of Rome were piled high with trash. Taxi cabs whizzed dangerously close to me. I grasped my husband's hand tightly, feeling like a child frightened by the sights and sounds of a bustling city. Indeed, I was uneasy on this Monday — a free day on our pilgrimage to Assisi and Rome. Never had I flown outside of the United States. It was a cramped eight-hour flight complete with individual video screens embedded in the back of seats, the screens filled with thousands of flitting images, some of which were violent or just plain silly. Finally, I threw a blanket over my head and tried to sleep. Upon arrival, we stayed at a friendly little hotel on the outskirts of Assisi. My charism as a Secular Franciscan helped me feel right at home. Assisi was ancient with its whitewashed stone artifices, basilicas, frescoes, and relics at every turn. Just my speed. On day seven of the pilgrimage, we traveled by van down to Rome. I had mixed feelings. Thoughts of a free day in Rome gave me the willies. What if I was robbed or hit by a cab? Fortunately, two fellow pilgrims took the lead and we followed. "We are going to the ten o'clock Mass at St. John Lateran Basilica," they said. They spoke; I followed. I caught a whiff of nervousness from our pilgrim leaders. They had been to the basilica on a previous pilgrimage. Something was different. Something was wrong. Armed guards stood at the doors. I looked around me for possible terrorists. Cautiously, we went up the steps of the towering cathedral, through metal detectors, and gently touched wooden images carved on giant doors. Boy was I out of my element now. Ah yes, but once inside, all was different. The basilica was packed with thousands of people dressed in formal attire. Men wore bow ties. Little girls wore fancy white dresses that glittered in the light. Hundreds of priests stood in the back, gathering to process in front of dozens of bishops and cardinals. Everyone was smiling. Everyone spoke English. What was going on here? This is no 'ordinary' Mass. I looked to the altar and saw a large portrait of a man smiling gently at all who passed by.
By John Everett Millais - http://www.victorianweb.org/painting/millais/paintings/17.jpg, Public Domain, Wikimedia Commons[/caption] It was a painting of John Henry Cardinal Newman. Unknown to us all, we had stumbled into the thanksgiving Mass for the famous English convert, canonized the day before. Suddenly, I was smiling too. Incense wafted up from the altar and everyone sang hymns of praise. Thousands of miles from my small farm in rural Maine, I felt right at home, picking up the familiar cadence of the liturgy and watching a cardinal elevating the Host to the sound of gold bells ringing. St. John Henry Cardinal Newman probably rejoiced at the sight, although from a different vantage point. He would have understood my feelings, for once he wrote these words.
A cloud of incense was rising on high; the people suddenly all bowed; what could it mean? The truth flashed on him, fearfully yet sweetly; it was the Blessed Sacrament—it was the Lord Incarnate who was on the altar, who has come to visit and bless His people. It was the Great Presence, which makes a Catholic Church different from every other place in the world; which makes it as no other place can be — holy.
---
Copyright 2020 Kathryn Swegart
About the Author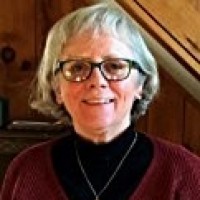 Kathryn Griffin Swegart and her husband raised three children on a small farm in rural Maine. Kathryn, a professed member of the Secular Franciscan Order, is the author of the bestseller Heavenly Hosts: Eucharistic Miracles for Kids Visit her website at KathrynSwegart.com.