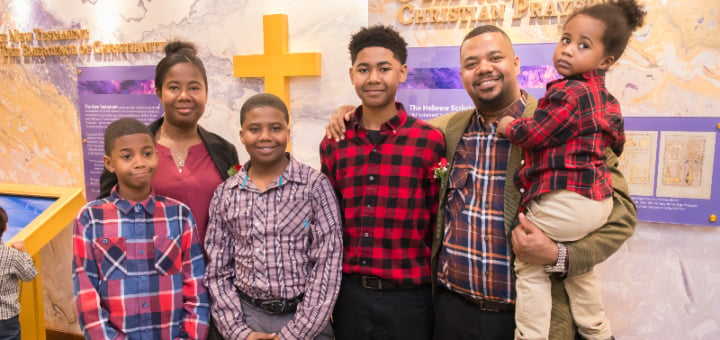 Copyright 2020 Holy Cross Family Ministries. All rights reserved.[/caption] While some of our physical offices around the globe may be closed, we are working remotely to continue our efforts to provide you with daily prayer materials, plus plenty of content to encourage, educate, and inspire you and your family. Check out what the Holy Cross Family Ministries family has to share with your family right now!
Family Rosary
Family Rosary will continue to update and provide many prayer resources for you to pray with your family and those you love most. Here are links to some of the most popular prayer resources on FamilyRosary.org: New! The priests of Holy Cross Family Ministries will offer LIVE Streaming of Rosary and Daily Homily on the Family Rosary Facebook page. Pray with us each weekday beginning at 11:30 AM Eastern. Social media: Family Rosary on Facebook Family Rosary on Twitter Family Rosary on Instagram
Family Theater Productions
Regular life may have been put on hiatus for the COVID19 virus, but Catholic Central ensures that Catholic parents can continue their children's faith education at home for free -- and also have fun. Stay up-to-date with news about movies, TV, and more on the Family Theater Productions blog. Social media: Family Theater Productions on Facebook Family Theater Productions on Twitter Family Theater Productions on Instagram
CatholicMom.com
Our writers have begun sharing ideas, reflections, and resources for you and your family to use while we are affected by the coronavirus. We continue to provide free Sunday Gospel Activities: coloring pages, puzzles, Mass worksheets (which you can use while watching Mass on TV or online), and links to the Sunday readings. Every Tuesday, our Instagram Stories are taken over by one of our volunteer contributors. Get a peek into the lives of the Catholic moms who write for us! On Wednesdays during Lent at noon Eastern, we're praying the Rosary together in Instagram Stories. Join us! Thursdays at 11 AM Eastern, one of our contributors hosts a Facebook Live event. And every Thursday, our own Lisa Hendey and Danielle Bean (and often Allison Gingras) share the latest CatholicMomcast. Begin your day with our Daily Gospel Reflection, written by a member of our team of more than 100 contributing writers and get a fresh perspective on the Gospel for the day. Download, print, and pray Pope Francis' Prayer for the Sick and Suffering. Social media: CatholicMom on Facebook CatholicMom on Twitter CatholicMom on Instagram And more: Our founder, Lisa Hendey, is hosting daily Storytelling Chats for kids on her Chime Traveler Kids page on Facebook. She's talking with her audience about telling stories and expressing their feelings, and reading chapters of her Chime Travelers series of books. Brand manager Danielle Bean will host a Quarantine Book Club based on her new CatholicMom book from Ave Maria Press, Giving Thanks and Letting Go. Join every Thursday at 1 PM Eastern on Danielle's Facebook page. Father Willy Raymond, C.S.C., President of Holy Cross Family Ministries, commented:
Please know that we are keeping you and your family in prayer every day. Today and always, we remain vigilant in prayer for all families, including yours and the many impacted by the coronavirus. Now more than ever let us live Father Peyton's message, A World at Prayer is a World at Peace.
---
Copyright 2020 Barb Szyszkiewicz, OFS This article contains Amazon affiliate links.
About the Author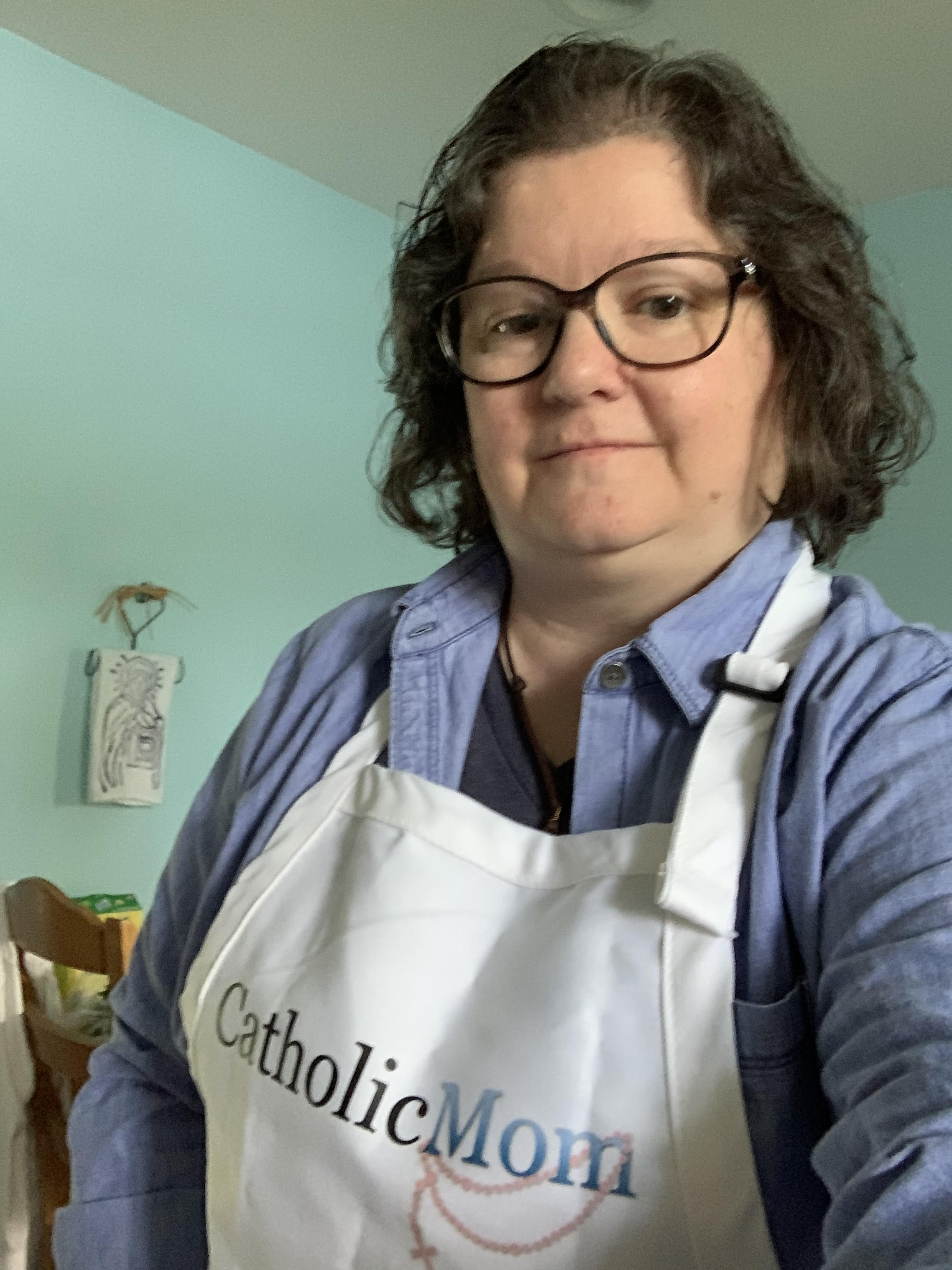 Barb Szyszkiewicz is a wife, mom of 3 young adults, and a Secular Franciscan. She is editor at CatholicMom.com. Barb enjoys writing, cooking, and reading, and is a music minister at her parish and an avid Notre Dame football and basketball fan. Find her blog at FranciscanMom and her family's favorite recipes with nutrition information for diabetics at Cook and Count. Her booklet, The Handy Little Guide to Prayer, is available now from Our Sunday Visitor.