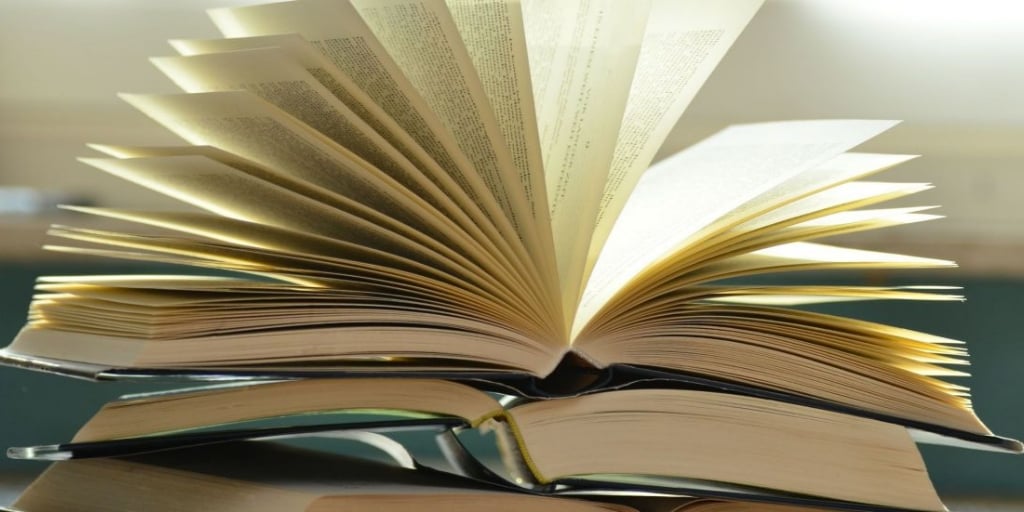 Carolyn Astfalk hosts the Open Book linkup: Share what you're reading and get recommendations from other readers.
Welcome to the August 2021 edition of An Open Book, hosted both at My Scribbler's Heart AND Catholicmom.com.
An Open Book is all about what my family is reading this month, from the adults down to the little kids.
Share what you're reading by linking up your blog post below. Simply write about what you're reading. You can make it personal or, as I do, extend it to the whole family. Your post can be as simple as a few lines about the book or as in-depth as a 700-word review. That's entirely up to you. You can even forego writing all together and record a video or simply post cover photos.
No blog? No problem. Please share what you're reading in the comments.
Click to tweet:
What are you (or your family) reading this month? Share in the #AnOpenBook linkup #catholicmom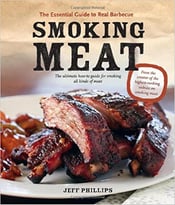 Piggybacking on one our favorite summer cookbooks that I shared in July is another useful reference, Smoked Meat: The Essential Guide to Real Barbecue by Jeff Phillips. We're big fans of meals from our smoker, and my husband has prepared us delicious pulled pork, chicken, salmon, meatloaf, pies (yes, apple pie!) and more. This book takes you through the basics of smoking with lots of great entrees but also sides and a few desserts too. I've been after my husband to try the smoked cheddar cheese too.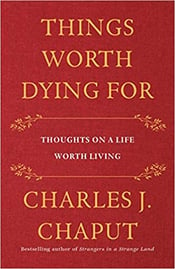 I've only read the first chapter of Things Worth Dying For: Thoughts on a Life Worth Living by Charles J. Chaput, and I am spellbound. I've always loved how Archbishop Chaput shares insightful truths that are inherently Catholic and culturally relevant. It's so eloquently written and sagacious that I may have highlighted more sentences in one chapter than I typically do in an entire book.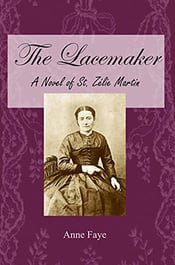 The Lacemaker: A Novel of St. Zélie Martin by Anne Faye is a diary-style chronicle of the life of the mother of St. Thérèse of Lisieux. It's an intimate look at the worries, struggles, joys, and sorrows of a working mother of saints, herself a saint as well. It left me with a reminder of the fragility of life and the virtue found in everyday living.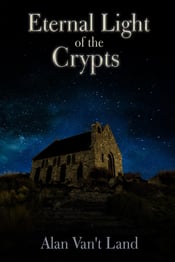 Full Quiver Publishing's September 1 release, Eternal Light of the Crypts by Alan Van't Land, took me by surprise. Would-be monk and scribe Aristeus and former military scout Egilolf spend months ping-ponging between destinations, either eluding or escaping capture as they traipse across western Europe with sacks of saint bones. Or maybe they aren't saint bones. It gets a little muddled, even for the relic hunters themselves as they seek to explain their finds to the various parties who've set them on their journey seeking holy relics for various locales. This debut novel is highly entertaining — comic but with historical and theological depth.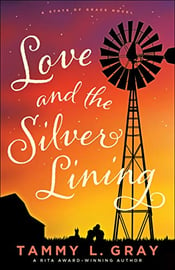 Love and the Silver Lining by Tammy L. Gray is the second in the author's State of Grace series. I love the covers on these books, but the interiors are equally attractive. If you've ever done all the "right" things only to have everything fall apart, you'll relate to Darcy, whose parents' divorce and failed plans for a mission trip leave her life in utter disarray. As she muddles through her anger, grief, and confusion, an opportunity to ready some abandoned dogs for adoption brings purpose. She must also take a look at her lifelong friendship with a man whose attachment could stand in the way of an unexpected romance with her friend's bandmate.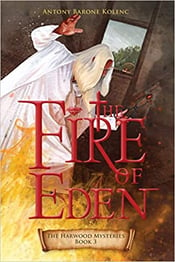 The third book in the Harwood Mysteries by Antony B. Kolenc, The Fire of Eden, takes young Xan away from the abbey as he accompanies Brother Andrew on the (literal) road to priesthood. There are new challenges for Xan, new characters to encounter, and a new mystery (tied to Brother Andrew) to solve. An easy, enjoyable read for teens and adults.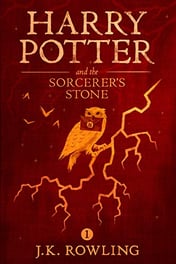 My thirteen-year-old daughter had little interest in the Harry Potter series when she was younger but has finally picked up Harry Potter and the Sorcerer's Stone and really enjoyed J.K. Rowlings' writing style. Her nose was buried in our Nook for a few days while she devoured it. She'll be reading more in the series.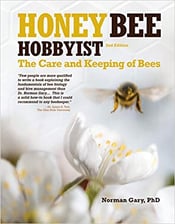 To supplement her 4H project book on beekeeping, my daughter also picked up Honey Bee Hobbyist: The Care and Keeping of Bees by Norman Gary from the local library. Not only are the pictures often beautiful, but she's already learned a lot about these amazing little creatures inhabiting our gardens.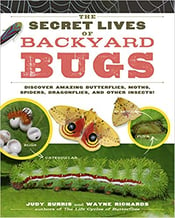 The Secret Lives of Backyard Bugs: Discover Amazing Butterflies, Moths, Spiders, Dragonflies, and Other Insects by Judy Burris and Wayne Richards has proven to be useful. In two days, we identified a Polyphemus moth caterpillar and a lacewing egg. Close-up illustrations of bugs in each stage of the life cycle are very helpful, as is an easy comparison guide.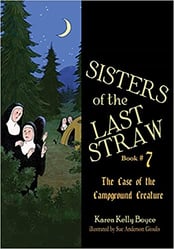 My fourth grader has been on a Sisters of the Last Straw reading binge! It started with The Case of the Campground Creature, the newest addition to the series. (She's since read or re-read the six preceding books by Karen Kelly Boyce and is eagerly awaiting the next.) The Sisters' camping adventure goes awry, and something is lurky outside the tent. Could it be Sasquatch?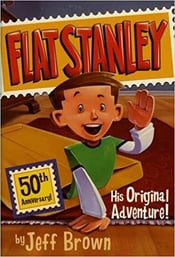 My younger kids had not read Flat Stanley: His Original Adventure by Jeff Brown. They recently read it aloud together at bedtime over a few nights. I'd nearly forgotten the Lambchop Family's adventure after a bulletin board falls on Stanley's head, reducing him to only a half-inch thick. We've never bothered with the sequels. Are they any good?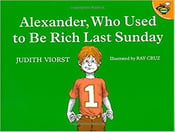 Continuing our reading about financial topics for kids (for my little over-spender), we pulled out our copy of Alexander, Who Used to be Rich Last Sunday by Judith Viorst. The amount of money Alexander wastes is dated, but it's a great example of how frittering away money without a plan gets you to broke real fast.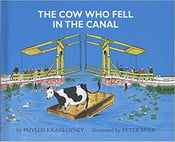 The Cow Who Fell in the Canal by Phyllis Krasilovsky survived my husband's childhood and made its way to the top of a pile of books here recently. It's the story of a bored cow, Henrika, who longs to visit the city in Holland. The illustrations and text follow her adventures through Amsterdam.
Want more details on An Open Book? You can also sign up for An Open Book reminder email, which goes out one week before the link-up.
---
Copyright 2021 Carolyn Astfalk
This article contains Amazon affiliate links; your purchases through these links benefit the author.
About the Author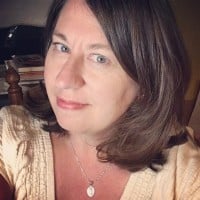 Carolyn Astfalk is a wife, mother of four young children, and a writer. Her contemporary Catholic romances are available at Amazon.com. She is a member of the Catholic Writers Guild, a Catholic Teen Books author, and blogs at My Scribbler's Heart. Visit CarolynAstfalk.com.