Carolyn Astfalk hosts the Open Book linkup: Share what you're reading and get recommendations from other readers.
---
Welcome to the December 2022 edition of An Open Book, hosted both at My Scribbler's Heart AND Catholicmom.com.
An Open Book is all about what my family is reading this month, from the adults down to the little kids.
Share what you're reading by linking up your blog post below. Simply write about what you're reading. You can make it personal or, as I do, extend it to the whole family. Your post can be as simple as a few lines about the book or as in-depth as a 700-word review. That's entirely up to you. You can even forego writing all together and record a video or simply post cover photos.
No blog? No problem. Please share what you're reading in the comments.
Click to tweet:
What are you (or your family) reading this month? Share in the #AnOpenBook linkup #catholicmom
It's been a season of sickness over here and the reading has taken a hit. For all of us. But, here's what we've got, going into the Advent season: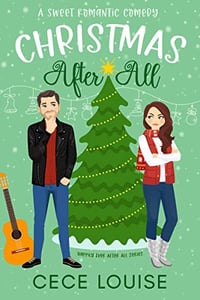 If you're looking for a clean, fun Hallmark-esque Christmas novella, I recommend CeCe Louise's Christmas After All. The enemies-to-lovers story plays out much as you'd expect with a couple misunderstandings, but the journey is an enjoyable one with smooth writing and as well-developed characters as you can create in a novella. Melissa and Tucker have some bad blood from her rejection of him in high school. But now he's back in their hometown, a country singing star, and apparently his old feelings for her haven't completely disappeared, despite the song he wrote about her that propelled him to stardom.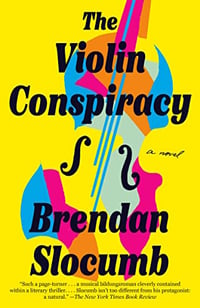 I started listening to The Violin Conspiracy by Brendan Slocumb because the premise intrigued me. My library loan ran out, and someone else is in line to borrow, so I don't know whether I'll get back to this one. Ray McMillian's heirloom violin is stolen before the international Tchaikovsky Competition. Can he get it back? (I'm guessing he does, even if I don't get the audiobook loan back.)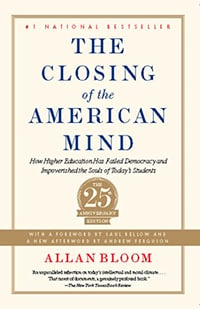 With a group of honors students, my son read the introduction to The Closing of the American Mind by Allan Bloom. I don't think they are reading the entire book, but now my interest is piqued by a book that slipped by me while still in high school. This descriptor, from a book written in the late 1980s, seems accurate in 2022: "Bloom argues that the social and political crises of contemporary America are part of a larger intellectual crisis: the result of a dangerous narrowing of curiosity and exploration by the university elites." Have you read it?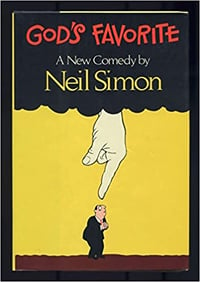 My daughter's class is reading the Book of Job and then Neil Simon's God's Favorite, a modern look at the biblical character. Based on how few reviews of editions are out there, it doesn't seem to be a widely read play. Maybe it's more often viewed; I don't know. Straight from the description: "Successful Long Island businessman Joe Benjamin is a modern-day 'Job' with a demanding wife, ungrateful children, and wise-cracking household employees. Just when it seems things couldn't get any worse, he is visited by Sidney Lipton, a.k.a. A Messenger from God (and compulsive film buff) with a mission: test Joe's faith and report back to 'the Boss.'" I like that this teacher often uses plays in the classroom, something I had little experience with beyond Shakespeare and a few others.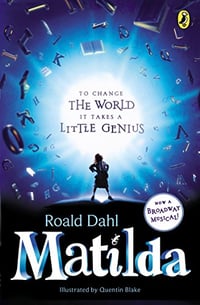 My younger daughter recently read Roald Dahl's Matilda for a school book report. Matilda is a sweet, smart young girl who faces off with a mean school head mistress—Miss Trunchbull. In the course of fending off the Trunchbull, as they call her, Matilda discovers some remarkable powers. My fifth-grader enjoyed this book, though she said she prefers books with more action.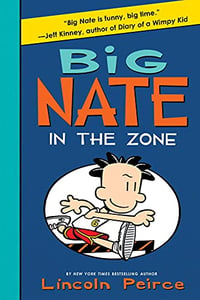 My youngest son has been reading more of Big Nate, specifically In the Zone, book six in the eight-book series by Lincoln Peirce. The book description doesn't say much, at least not in the way of a plot, and I think this series has cashed in on Diary of a Wimpy Kid's popularity. Not to say it's not good in its own right, but it's a similar illustrated story of a middle school boy's shenanigans and mishaps.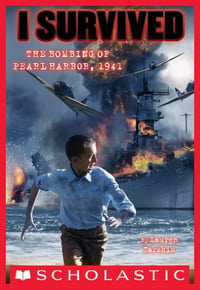 My son class is also reading I Survived The Bombing of Pearl Harbor, 1941 by Lauren Tarshis. The books are a handy way to teach history, and his teacher has timed this read well for the bombing's anniversary. The story is from the perspective of an 11-year-old American boy playing on his favorite Hawaiian beach when the attack by the Japanese commences.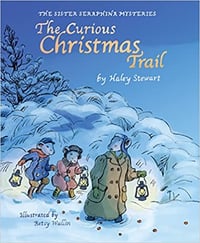 I've begun reading The Curious Christmas Trail by Haley Stewart (The Sister Seraphina's Mysteries), though I think it will be more fun to start over with the little kids next to me on the couch. The illustrations by Betsy Wallin are cute, cozy, and make me want to crawl into the adorable little mouse world. The book itself is a lovely hardcover chapter book that would be a nice addition to a child's Christmas collection. I've only read one chapter, but it seems to be a sweet, pleasant story centered about the Christmas pageant and the mystery of missing Sister Dymphna at Saint Wulfhilda's Abbey.
You can also sign up for An Open Book reminder email, which goes out one week before the link-up.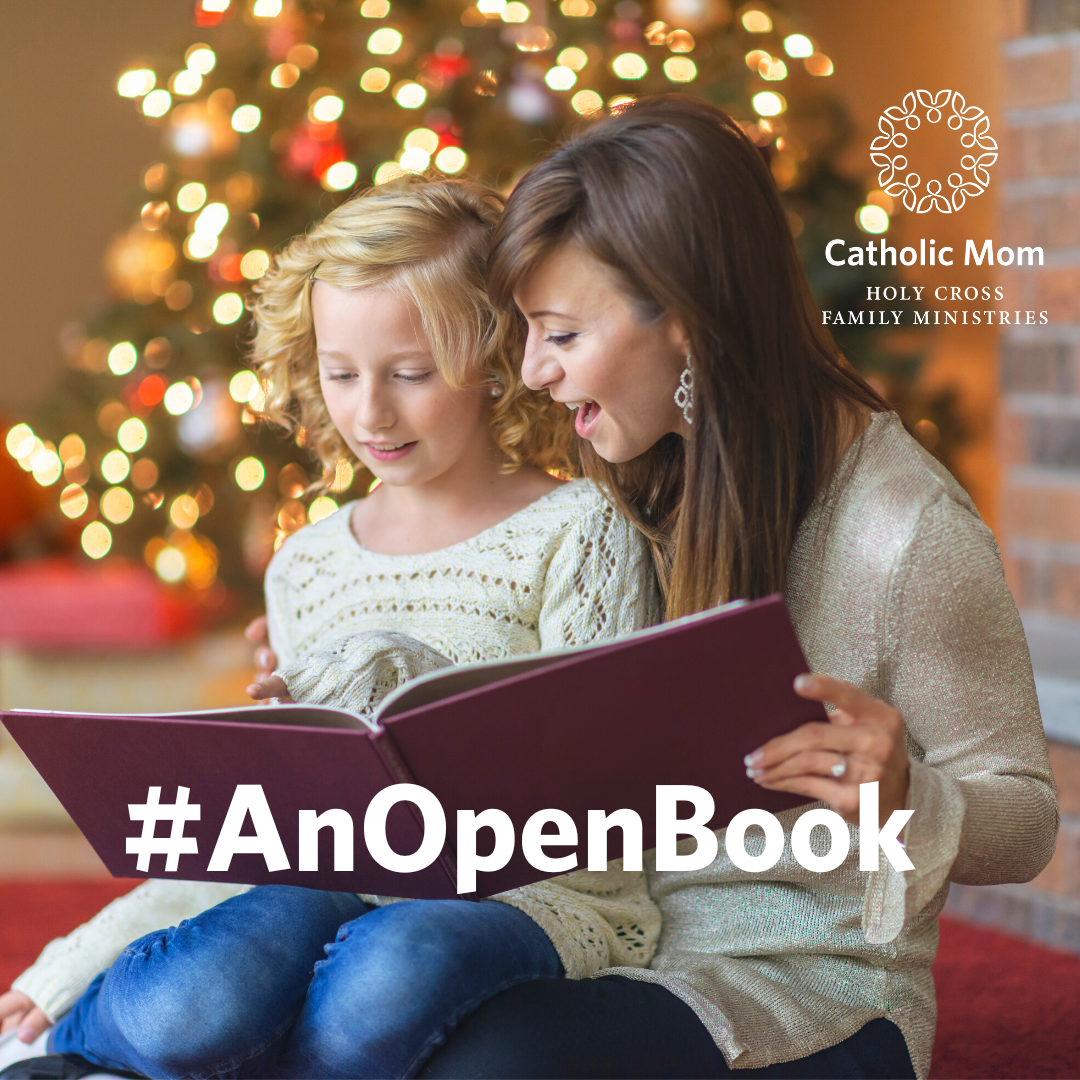 ---
Copyright 2022 Carolyn Astfalk
This article contains Amazon affiliate links; your purchases through these links benefit the author.
About the Author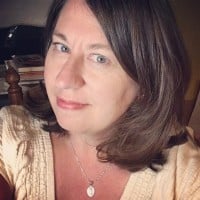 Carolyn Astfalk is a wife, mother of four young children, and a writer. Her contemporary Catholic romances are available at Amazon.com. She is a member of the Catholic Writers Guild, a Catholic Teen Books author, and blogs at My Scribbler's Heart. Visit CarolynAstfalk.com.