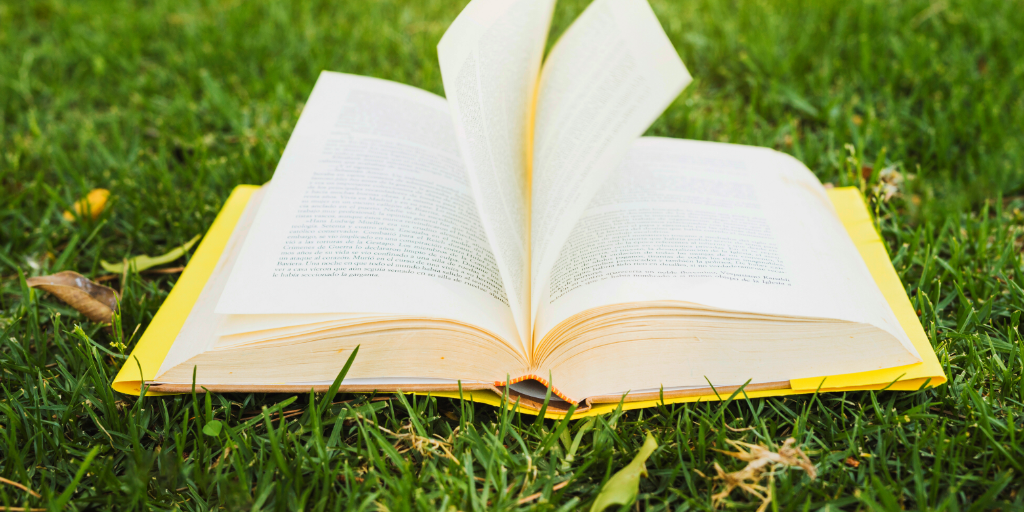 Carolyn Astfalk hosts the Open Book linkup: Share what you're reading and get recommendations from other readers.
---
Welcome to the March 2023 edition of An Open Book, hosted both at My Scribbler's Heart AND Catholicmom.com.
An Open Book is all about what my family is reading this month, from the adults down to the little kids.
Share what you're reading by linking up your blog post below. Simply write about what you're reading. You can make it personal or, as I do, extend it to the whole family. Your post can be as simple as a few lines about the book or as in-depth as a 700-word review. That's entirely up to you. You can even forego writing all together and record a video or simply post cover photos.
No blog? No problem. Please share what you're reading in the comments.
Click to tweet:
What are you (or your family) reading this month? Share in the #AnOpenBook linkup #CatholicMom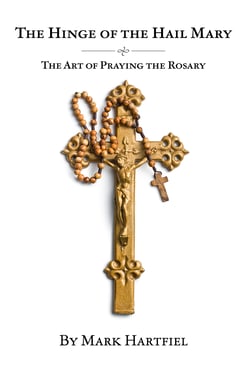 My husband has been attending That Man Is You at our parish for years now, and each year the members receive a book. This year's is The Hinge of the Hail Mary: The Art of Praying the Rosary by Mark Hartfiel. Inside are contributions by twenty authors, including Deacon Harold Burke-Slivers, Jason Evert, and Father Dave Pivonka. Four sections, with five lessons in each, cover the spirituality of the Rosary, intentions, and praying with others. The following sections offer reflections on the mysteries of the Rosary. Lessons are short, helping to make this a practical Rosary companion.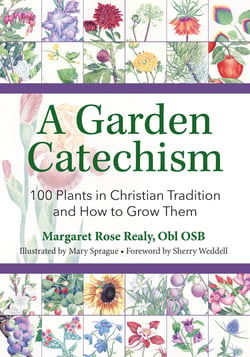 We've been experiencing some spring-like weather in February, and the warmer temperatures made me eager to dive into Margaret Rose Realy's A Garden Catechism: 100 Plants in Christian Tradition and How to Grow Them. What a wonderful gardening book! Filled with beautiful illustrations by Mary Sprague, it is a guide to various plants, shrubs, trees, and flowers organized for ease of use in planning a garden with Catholic symbolism suited to your local environment. Find my full review at CatholicMom.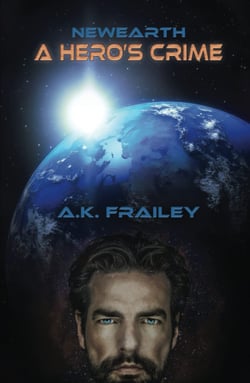 I've been reading Newearth: A Hero's Crime by A.K. Frailey. This is the third book in a science fiction series. I've read the first and not the second, but I'm not having difficulty following along. I'm not too far in, so I'm going to give you the book blurb: "A planet-eating monster is heading to Newearth, and Cerulean is determined to find the one person who can save the planet. Allies living at home, investigating a distant planet, and flying through the universe must coordinate their efforts to fight off hostile enemies. Can human and alien worlds unite and build a future together?"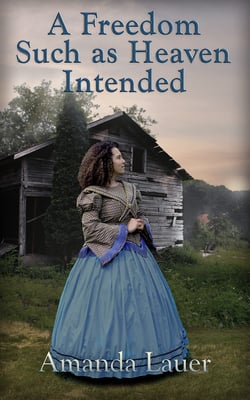 Amanda Lauer's A Freedom Such as Heaven Intended, the fourth book in her Heaven Intended series of historical romances, straddles the line between sweet romance and historical nonfiction with a wealth of history concerning the Civil War-era South, particularly Georgia. Notable in this novel, which I've only recently begun, is the protagonist, who is a plantation slave.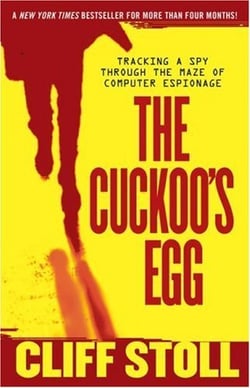 For a cybersecurity class, my oldest son is reading The Cuckoo's Egg: Tracking a Spy Through the Maze of Computer Espionage by Clifford Stoll. Interestingly, the book was published in 1989, before the internet was as accessible to us as a glass of water. The author discovered at 75-cent accounting error that alerted him to an unauthorized user at Lawrence Berkeley Lab. From there he tracks the hacker "Hunter," an international spy. The case eventually garnered the attention of the CIA.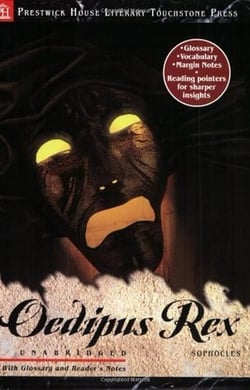 For her Humanities class, my oldest daughter is reading Oedipus Rex, the first of the Theban plays by Sophocles. Ever so sympathetic, she said to me, "Poor Oedipus Rex. He didn't know he was marrying his mother!" She had some previous knowledge of the play from her older brother and is truly enjoying it. Nothing says tragedy like unwittingly killing your father and marrying your mother, does it?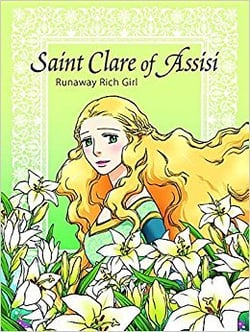 Both of my daughters quickly read and enjoyed Saint Clare of Assisi: Runaway Rich Girl written and illustrated by Kim Hee-ju. Neither daughter seeks out graphic novels, been when one comes into the home, they will enjoy it. From the description: "Clare is a wealthy noblewoman with a handsome fiancé, but all she wants it to belong totally to Jesus. Her friend Francis preaches about giving up everything to follow Jesus, but Clare's father wants her to get married and stop causing trouble."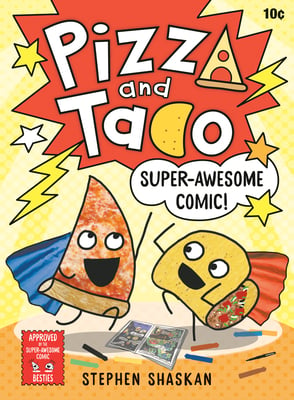 My youngest son picked out Pizza and Taco: Super-Awesome Comic! by Stephan Shaskan at the school book fair. I think he read it four times the day he got it. He even asked for Pizza and Taco on his birthday cake! I had no idea this book existed, let alone was part of a series. I'm sure he'll be asking for more. It's a pretty simple graphic novel in chapter form. It's well below this kid's reading level but seems harmless.
You can also sign up for An Open Book reminder email, which goes out one week before the link-up.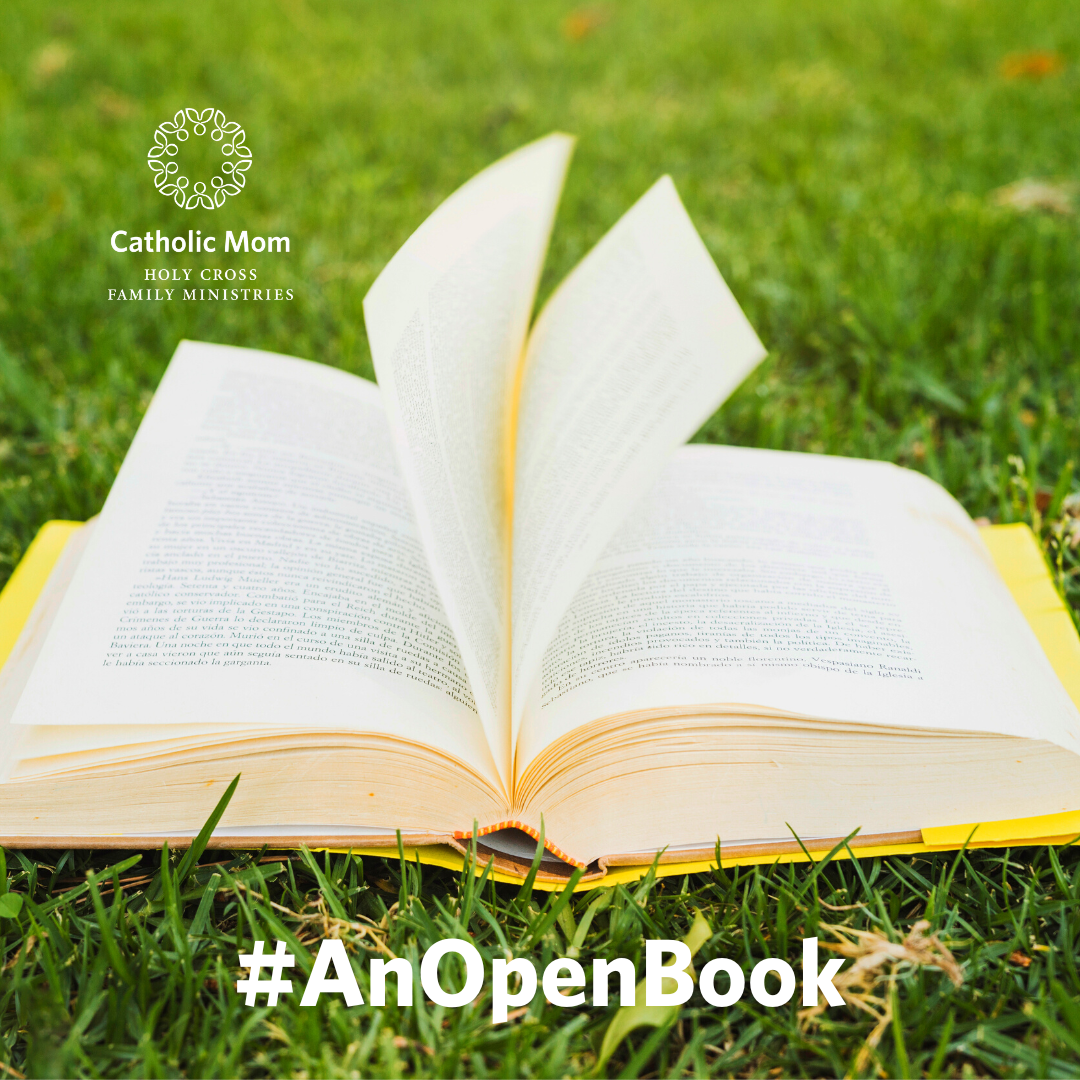 ---
Copyright 2023 Carolyn Astfalk
Images: Canva

This article contains Amazon affiliate links, which provide a small compensation to the author of this piece when purchases are made through the links, at no cost to you. Thank you for supporting our Catholic Mom writers in this way.
About the Author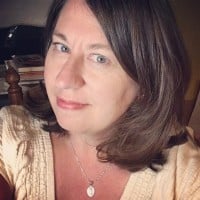 Carolyn Astfalk is a wife, mother of four young children, and a writer. Her contemporary Catholic romances are available at Amazon.com. She is a member of the Catholic Writers Guild, a Catholic Teen Books author, and blogs at My Scribbler's Heart. Visit CarolynAstfalk.com.