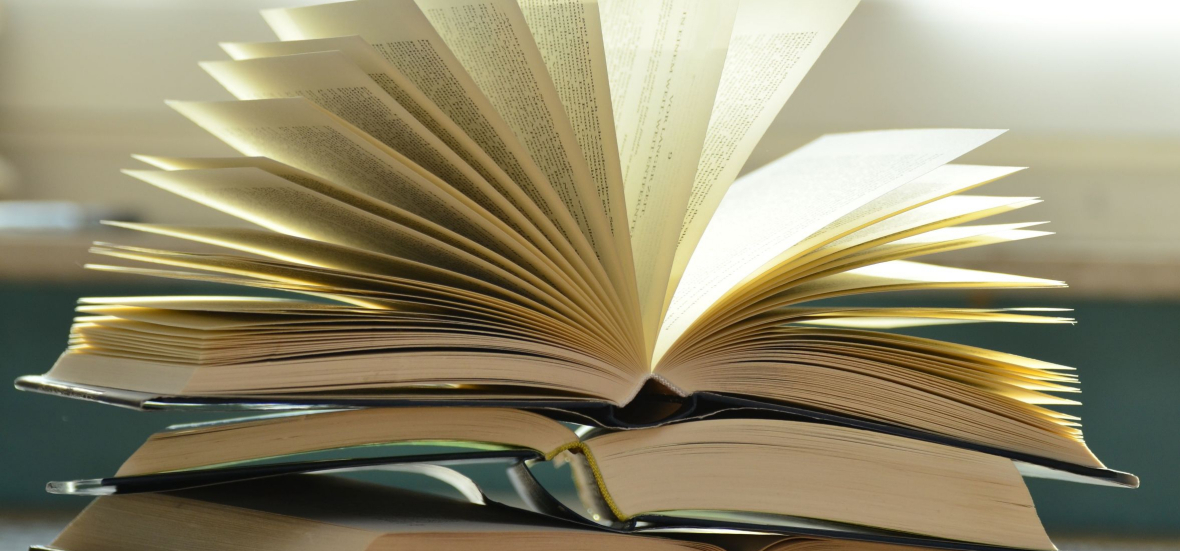 Carolyn Astfalk hosts the Open Book linkup: Share what you're reading and get recommendations from other readers.
Welcome to the November 2020 edition of An Open Book, hosted both at My Scribbler's Heart AND Catholicmom.com.
An Open Book is all about what my family is reading this month, from the adults down to the little kids.
Share what you're reading by linking up your blog post below. Simply write about what you're reading. You can make it personal or, as I do, extend it to the whole family. Your post can be as simple as a few lines about the book or as in-depth as a 700-word review. That's entirely up to you. You can even forego writing all together and record a video or simply post cover photos.
No blog? No problem. Please share what you're reading in the comments.
CLICK TO TWEET
What are you (or your family) reading this month? Share in the #AnOpenBook linkup #catholicmom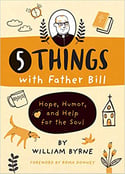 Being named a bishop in the midst of a book launch can't be bad for sales, can it? That's what's happened to Father, now bishop-elect, William Byrne, whose book 5 Things with Father Bill: Hope, Humor, and Help for the Soul, was recently released. The book's exactly what you'd guess from the subtitle: five short bytes about a variety of themes and occasions. His style and voice lend themselves to an easily accessible book that's one part humor, one part catechesis, and another part chat with a friend you'd like to share a cup of coffee or a glass of beer with.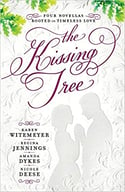 The Kissing Tree: Four Novellas Rooted in God's Love by Karen Witemeyer, Regina Jennings, Amanda Dyke, and Nicole Deese gave me the opportunity to discover two new authors. Karen Witemeyer and Nicole Deese are already on my must-read list, and their stories here don't disappoint. But I also got to enjoy short historical romances by Regina Jennings and Amanda Dyke, all linked by a grand Texas oak tree standing sentry over generations of lovers.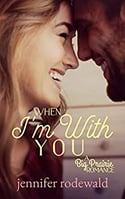 When I'm With You by Jennifer Rodewald has solidified the author's spot as one of my favorite Christian contemporary romance authors. I haven't yet read the previous books in this series, but I was able to dive in without problem. Erstwhile rancher Lane starts out as a first-class jerk but undergoes a dramatic yet believable transformation when he befriends broken-hearted ranch hand Daisy.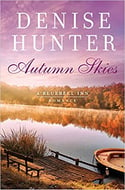 The final book in Denise Hunter's Bluebell Inn series wraps things up tidily. Autumn Skies features the youngest of the inn-owning siblings, Grace, and a secret service agent, Wyatt. Sparks fly despite the gap in their ages and their seemingly incompatible life goals. Both are suffering the long-lingering effects of grief and survivor's guilt, but God seems to have orchestrated their introduction to spur healing.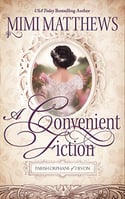 If any author's books have been my favorite escape during COVID quarantine, it's Mimi Matthew's Victorian romances. A Convenient Fiction, the third book in the Parish Orphans of Devon series, brings long-lost orphan "brother" Alex Archer front and center as he encounters Laura, whose family has been unscrupulously deprived of her father's perfumery inheritance.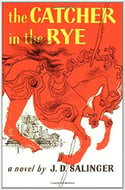 I'm always intrigued when one of my children picks up a book I've previously read. The Catcher in the Rye by J.D. Salinger filled the bill for my high school senior son's recent assignment. I was decidedly not a fan of Holden Caulfield; my son, however, though he understands why readers may not like the novel, did enjoy it. The basic premise is a student leaving his Pennsylvania prep school for three days and going underground in New York City.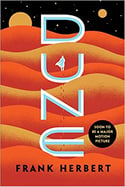 Seeing that there is a remake of the movie Dune in the works, my son has begun reading the science fiction classic Dune by Frank Herbert. I have no knowledge of Dune beyond the fact that David Bowie appeared in the '80s movie adaption, so I'm going to share a portion of the book description: Dune is the story of the boy Paul Altreides, heir to a noble family tasked with ruling an inhospitable world where the only thing of value is the "spice" melange, a drug capable of extending life and enhancing consciousness.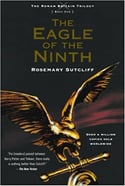 While studying ancient Rome, my seventh-grade daughter read The Eagle of the Ninth by Rosemary Sutcliff, a book I first read for Sabbath Rest Book Talk. I'd never heard of it at the time, but since, my son watched the movie in Latin class and now my daughter's curriculum recommended it. The story follows a young Roman officer in Britain as he tries to uncover what has become of the mysteriously disappeared Ninth Roman Legion.
Keeping to the same time period, my daughter is also reading August Caesar's World: A Story of Ideas and Events from B.C. 44 to 14 A.D. by Genevieve Foster. The book is not only a biography of Augustus, but also includes a wealth of information on the contemporary leaders, cultures, philosophers, and events and includes many illustrations as well. She's really enjoying it.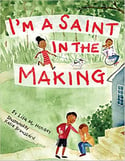 We share stories of saints with our children and hold them up as models of virtue, but Lisa Hendey's new picture book, illustrated by Katie Broussard, fills a practical purpose in translating hagiographies and simplified saint stories into actions that children can take right now to become saints themselves. Even this middle-aged mom took away a couple of new insights on living a life of virtue worthy of spending eternity in heaven. I highly recommend I'm a Saint in the Making for every Catholic child's bookshelf.

In anticipation of Halloween, I guided my kids in studying and listening to Edvard Grieg's "Peer Gynt Suite." Part of our study included reading In the Hall of the Mountain King by Allison Flannery. The book, with illustrations that drew the kids' interest, helped to convey the basic story and mimicked the music's "action." We supplemented our discussion with some lesson plans supplied by the author, a YouTube video, and, I admit it, a Little Einsteins episode.
Want more details on An Open Book? You can also sign up for An Open Book reminder email, which goes out one week before the link-up.
---
Copyright 2020 Carolyn Astfalk
This article contains Amazon affiliate links; your purchases through these links benefit the author.
About the Author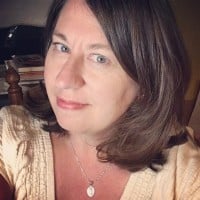 Carolyn Astfalk is a wife, mother of four young children, and a writer. Her contemporary Catholic romances are available at Amazon.com. She is a member of the Catholic Writers Guild, a Catholic Teen Books author, and blogs at My Scribbler's Heart. Visit CarolynAstfalk.com.