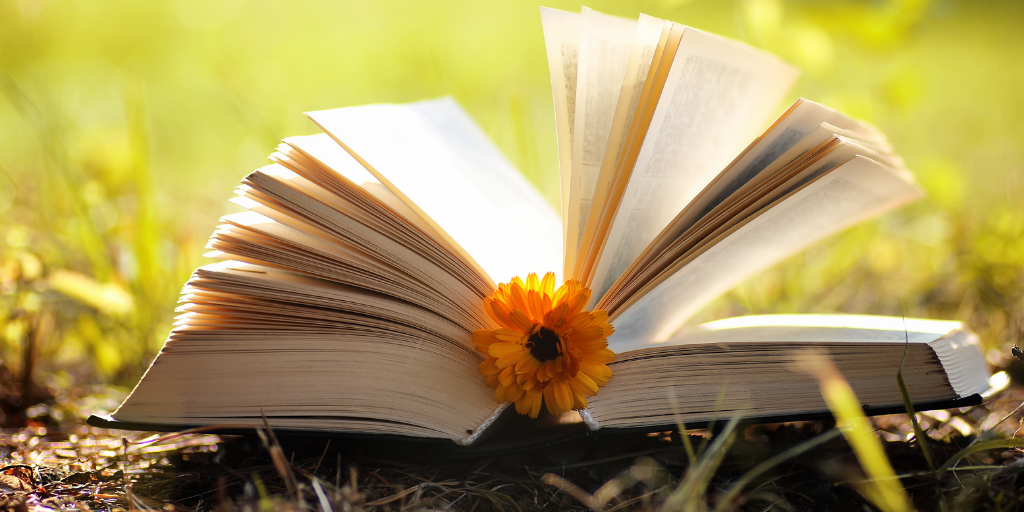 Carolyn Astfalk hosts the Open Book linkup: Share what you're reading and get recommendations from other readers.
Welcome to the October 2021 edition of An Open Book, hosted both at My Scribbler's Heart AND Catholicmom.com.
An Open Book is all about what my family is reading this month, from the adults down to the little kids.
Share what you're reading by linking up your blog post below. Simply write about what you're reading. You can make it personal or, as I do, extend it to the whole family. Your post can be as simple as a few lines about the book or as in-depth as a 700-word review. That's entirely up to you. You can even forego writing all together and record a video or simply post cover photos.
No blog? No problem. Please share what you're reading in the comments.
Click to tweet:
What are you (or your family) reading this month? Share in the #AnOpenBook linkup #catholicmom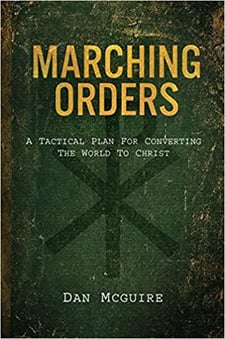 We have a kiosk of Catholic books in the narthex of our church with rotating titles. My husband frequents it. A lot. Last month, he picked up Marching Orders: A Tactical Plan for Converting the World to Christ by Dan McGuire is a military-style guide to evangelization from Catholic Answers. The author mines his experience as a Marine officer and applies it to sharing the Gospel by planning, using the correct tools, overcoming obstacles, and more.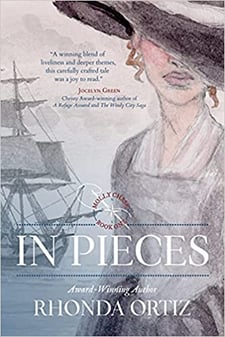 Rhonda Ortiz's debut novel, historical fiction set in colonial America, is a romance populated by rogues, spies, gossipy hens, and crusty sailors. In Pieces, with its polyglot sailor who has a passion for theology, Josiah, and a strong, sensible, creative heroine in Molly, is a great start to a series I'm certain I'm going to love. Strong characters, solid writing, and attention to historical detail make for an excellent novel.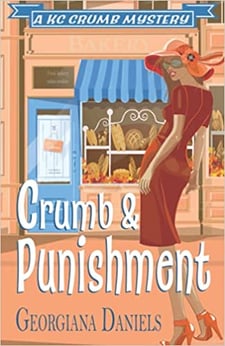 I enjoyed the second installment in Georgiana Daniels' KC Crum Mystery series even more than the first. Crumb and Punishment picks up where the first book left off in Beaver Bluff, with KC and her mostly elderly pals stumbling across dead bodies. Their stealth investigation will take them to bingo, of all places, but even that can't keep Office Hamson from discovering their involvement.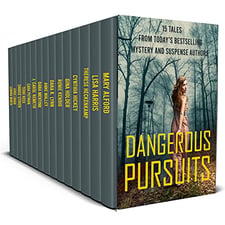 I read an advance copy of one of the stories in the yet-to-be-released 99-cent bundle Dangerous Pursuits: 15 Stories from Today's Most Popular Mystery and Suspense Authors. "Sleep Deprived" by Therese Heckenkamp is ultimately a story about reconciliation between a grief-stricken husband and wife. The plot centers around a kidnapped infant and whether Mae, sleep-deprived and depressed, is the perpetrator. I'm looking forward to reading the entire collection.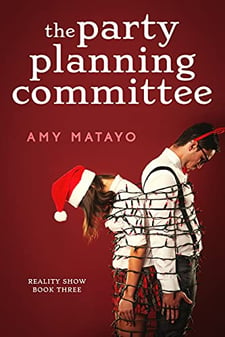 The Party Planning Committee by Amy Matayo was just plain fun. And while it seems like an easy, superficial read (nothing wrong with that sometimes), there's more beneath the surface, revealed when reality-TV life is scrapped in favor of real life. Charlotte and Lance are adorable, and like all Amy Matayo's characters, their charm, biting wit and laser-sharp interior thoughts make them super fun to read about.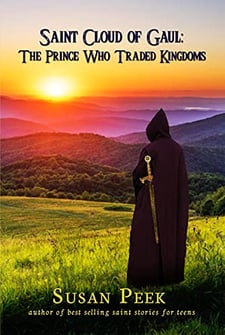 Susan Peek, who specializes in adventurous stories about little-known saints, recently released Saint Cloud of Gaul, The Prince Who Traded Kingdoms. This short novel has plenty of excitement, a lot of jeopardy, and a wee bit of romance. Cloud's escape from his murderous uncles will keep your turning pages.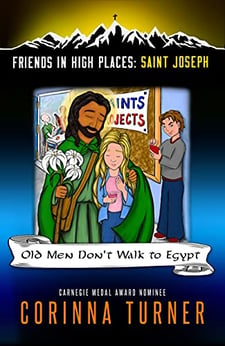 Speaking of saints, Corinna Turner's Old Men Don't Walk to Egypt is the second in her Friends in High Places series and demonstrates how relevant the virtues of St. Joseph are to modern youth. The author deftly tackles a pervasive issue among teens, sexting, in the most inoffensive way, focusing on virtue and modesty. Readers will recognize characters from the first book in the saint series.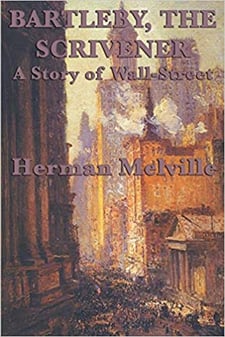 In his first semester at college, my oldest son has been reading several short stories. One is "Bartleby, The Scrivener: A Story of Wall Street" by Herman Melville. I read this one in college as well, and my only memory is that I preferred it to Melville's longer work, Moby Dick, which I intensely disliked. Other stories he's reading are "The Devil and Daniel Webster" by Stephen Vincent Benet and "The Birth-Mark" by Nathaniel Hawthorne.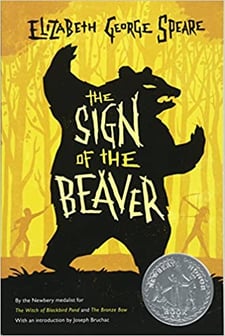 My eighth-grade student is reading The Sign of the Beaver by Elizabeth George Speare with her class. The novel, set in colonial Maine, is a Newbery Honor book. Thirteen-year-old Matthew is left to guard his family's cabin in the wilderness and meets a Native boy, Attean, who teaches him about his culture.
My daughter also read The Fire of Eden by Antony Kolenc, which I covered here in August, and moved on to White Fang by Jack London, a book her older brother loved. (I've now been doing An Open Book long enough that we're going to be cycling through books older siblings have read!) If you're not familiar with the classic book or movie adaptions, White Fang is the story of a wild wolfdog. Fun fact: It was first serialized in a magazine.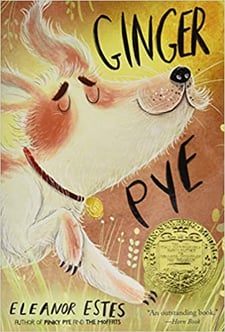 I started reading Ginger Pye by Eleanor Estes aloud to the kids. I learned of this award-winner in An Open Book linked post by Read-At-Home Mom. The story centers around the Pye family, headed by Mr. Pye, a "famous bird man." We're only a couple of chapters in, as the children, Jerry and Rachel, contemplate buying a pup, Ginger. Somewhere along the way, beloved Ginger is stolen, and I'm looking forward to seeing what ensues.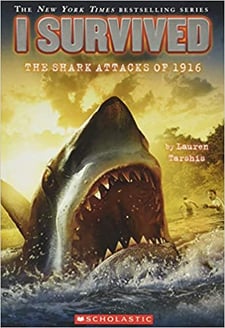 My younger daughter's fourth-grade class will be reading a lot of books in the I Survived series this year, and they began with I Survived the Shark Attacks of 1916 by Lauren Tarshis. The story, set at the Jersey shore, features a 10-year-old, Chet, and his friends, that dramatize the real-life event. Let me just say that I'm glad they are reading this in September and not in the spring, in advance of everyone's beach vacations.
Contributing to our apparent dog theme this month, my fourth grader is also reading a Magic Treehouse book, Balto of the Blue Dawn by Mary Pope Osborne. Some of my kids have enjoyed these books more than others. My oldest read dozens of books in the fun but educational series built on the premise of time-traveling siblings that get a lesson in a variety of historic events and cultures. This one takes them to 1925 Alaska, where they meet the Siberian husky charged with the final leg of the journey to get the diphtheria serum to Nome in time.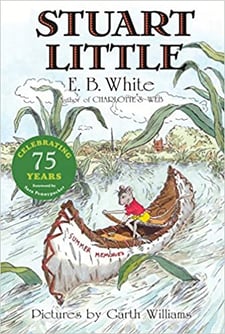 My youngest, a third grader, recently read Stuart Little by E.B. White. My husband, in particular, has a fondness for the little mouse adopted into the Little family. We recently re-watched the movie adaption starring Geena Davis and Michael J. Fox, and I was reminded what a lovely little story it is.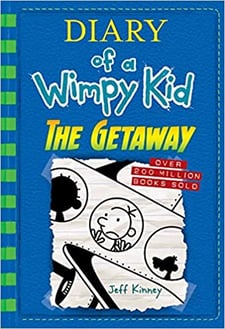 All three of the kids in the house have been spotted reading or re-reading various books in the Diary of a Wimpy Kid series. The latest to come home is The Getaway, the twelfth book in the popular illustrated series. I read the first several books before my oldest started reading them and thought that author Jeff Kinney had a keen, if a bit cynical, insight into childhood and family life. I'm not sure if the series has sustained its magic, but my kids, at least, seem to think so.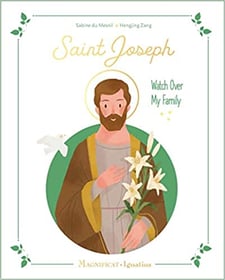 Saint Joseph, Watch Over My Family by Sabine du Mesnil is a beautiful board book from Magnificat US and Ignatius Press that I hope my children will turn to again and again. It introduces children to St. Joseph using scripture, shares the many and varied circumstances in which to call on St. Joseph, and includes prayers and miraculous tales. The prayers and recommendations for going to St. Joseph are beautiful and perfect for fostering devotion to this eminent saint.
Want more details on An Open Book? You can also sign up for An Open Book reminder email, which goes out one week before the link-up.
---
Copyright 2021 Carolyn Astfalk
This article contains Amazon affiliate links; your purchases through these links benefit the author.
About the Author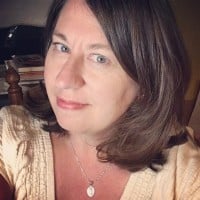 Carolyn Astfalk is a wife, mother of four young children, and a writer. Her contemporary Catholic romances are available at Amazon.com. She is a member of the Catholic Writers Guild, a Catholic Teen Books author, and blogs at My Scribbler's Heart. Visit CarolynAstfalk.com.