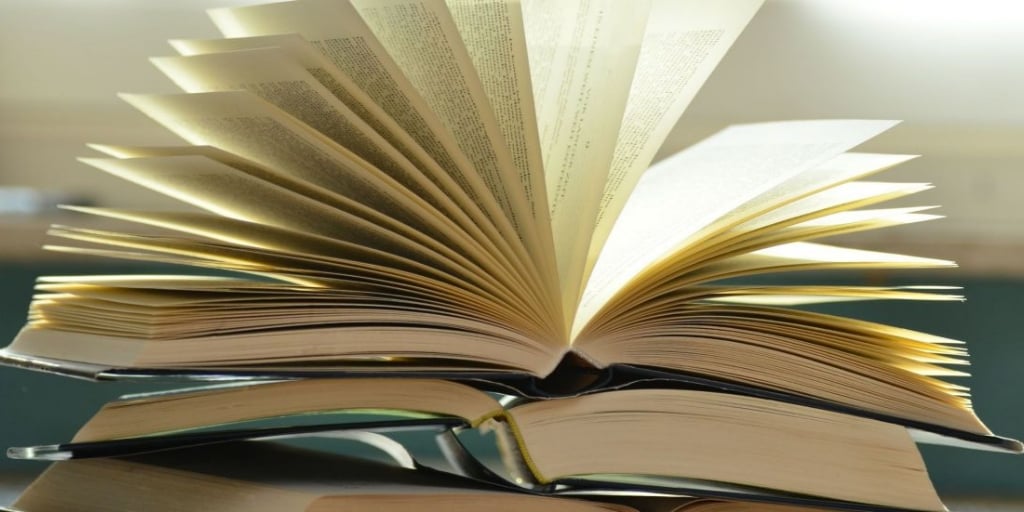 Carolyn Astfalk hosts the Open Book linkup: Share what you're reading and get recommendations from other readers.
Welcome to the September 2021 edition of An Open Book, hosted both at My Scribbler's Heart AND Catholicmom.com.
An Open Book is all about what my family is reading this month, from the adults down to the little kids.
Share what you're reading by linking up your blog post below. Simply write about what you're reading. You can make it personal or, as I do, extend it to the whole family. Your post can be as simple as a few lines about the book or as in-depth as a 700-word review. That's entirely up to you. You can even forego writing all together and record a video or simply post cover photos.
No blog? No problem. Please share what you're reading in the comments.
Click to tweet:
What are you (or your family) reading this month? Share in the #AnOpenBook linkup #catholicmom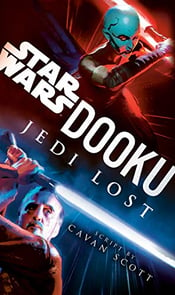 While on our long car ride from Pennsylvania to Maine and back, we listened to an audiobook I'd mentioned here in July of last year: Dooku: Jedi Lost. The whole family enjoyed this lively Star Wars audio drama. I love a well-done audiobook, but an audio play, with actors voicing each character, is something else altogether. If you have a favorite audio production, please share it in the comments. I'd love to find some more to enjoy.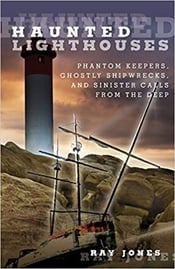 While traveling, my husband often picks up local lore books. In Maine, he grabbed Haunted Lighthouses: Phantom Keepers, Ghost Shipwrecks, and Sinister Calls from the Deep by Ray Jones. Four Maine lighthouses are included in the book, which promises "spine-chilling tales." His favorite part of these types of books is not so much the spooky stuff, but the history that the stories necessarily entail.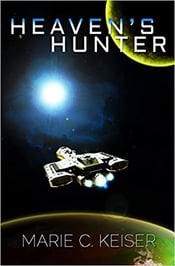 Heaven's Hunter by Marie C. Keiser is an action/adventure space saga with a bit of military detective procedural thrown in. Add to that the faith element that Major Randall Yung uncovers as he seeks to avenge the death of his only friend, and it becomes a story of self-discovery, moral complexity, and integrity. I think science fiction fans will enjoy Heaven's Hunter and the way the Catholic faith is incorporated into the story.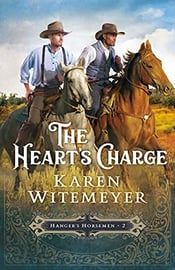 I can always count on Karen Witemeyer for a well-written historical Christian romance. I needed an enjoyable distraction, and The Heart's Charge, the second in the Hanger's Horsemen series, fit the bill. There are two romances for the price of one and a mystery to be solved — who's snatching orphaned children from town and what for?
Jennifer Rodewald is nearing the end of her Murphy Brothers Stories that I've enjoyed so much. Who You Are is a bit lighter than some others and concerns the second youngest brother, Brandon, who's entered a trial engagement with a virtual stranger, Megan. Megan is spoiled and immature, and her parents invite family friend Brandon to teach her a little about hard work, integrity, and the kind of man she should be seeking.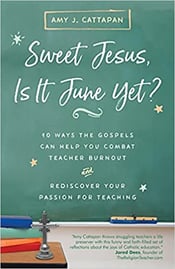 Amy Cattapan (A.J. Cattapan) has just released her first nonfiction book, Sweet Jesus, Is It June Yet? 10 Ways the Gospels Can Help You Combat Teacher Burnout and Rediscover Your Passion for Teaching. In it, the author shares her own successes and failures inside and outside of the classroom as she relates lessons gleaned from the greatest teacher of all time, Jesus. This book makes a great teacher gift.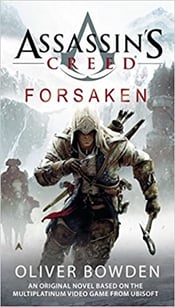 My college-bound son has been reading Assassin's Creed: Forsaken by Oliver Bowden. The book, based on the video game, begins in 1735 London and tells the backstory of the assassin Connor's father and how he is drawn into the ongoing battle between the Assassins and the Templars. It's a companion to the games, more or less. I've not played any of the games, but I've been impressed by the painstaking attention to historical detail in them.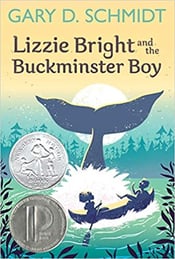 My eighth-grade daughter discovered a Newbery Honor Book set in Maine amongst the stacks of books at our parish's festival flea market. She read Lizzie Bright and the Buckminster Boy by Gary D. Schmidt while we were in New England and really enjoyed it. Set in early 20th century Phippsburg, Maine, it is told from the point of view of Turner, who becomes friends with spunky Lizzie. Lizzie introduces him to the wonders of the rocky coast of Maine as they work to prevent the island from becoming merely a lucrative tourist destination. I want to read this one too.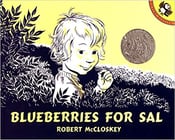 I read the youngest kids, now third- and fourth-graders, a couple of books by Robert McCloskey both set in Maine. The first was the ever-popular Blueberries for Sal (a Caldecott Honor Book), in which Sal and Sal's mom and a bear and its cub get all mixed up while picking fresh blueberries on the mountainside. It's such a simple story, but the illustrations are wonderful, and the kids love it.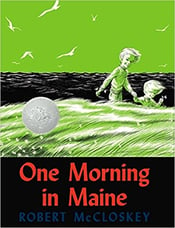 The second book was on the shelf in the 1860s farmhouse where we stayed in rural Maine. It's a lesser-known book of McCloskey's, I think — One Morning in Maine. In this book, we see an older Sal, who's got a loose tooth, set off across the bay with her father to go to town. It's a lovely picture of coastal Maine life.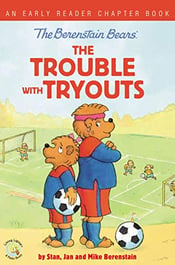 My kids are big fans of The Berenstain Bears books, especially the older ones, and we discovered a Berenstain Bears chapter book on Kindle Unlimited. The Berenstain Bears: The Trouble with Tryouts by Stan and Jan Berenstain follows poor Sister Bear as she is denied a spot on the soccer team but offered a spot as team manager.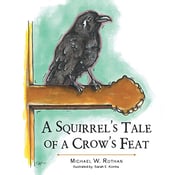 My husband picked up a copy of A Squirrel's Tale of a Crow's Feat by Michael Rothan at a recent Catholic men's retreat. Father Rothan, who baptized our oldest son, was the retreat master and has written several books, including this one for kids. It's an illustrated morality tale about the discord between the squirrels and the crows and the common enemy they unite to resist. Father Rothan has an unusual experience, related at the end, of raising some abandoned baby squirrels.
Want more details on An Open Book? You can also sign up for An Open Book reminder email, which goes out one week before the link-up.
---
Copyright 2021 Carolyn Astfalk
This article contains Amazon affiliate links; your purchases through these links benefit the author.
About the Author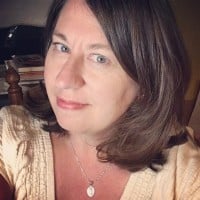 Carolyn Astfalk is a wife, mother of four young children, and a writer. Her contemporary Catholic romances are available at Amazon.com. She is a member of the Catholic Writers Guild, a Catholic Teen Books author, and blogs at My Scribbler's Heart. Visit CarolynAstfalk.com.