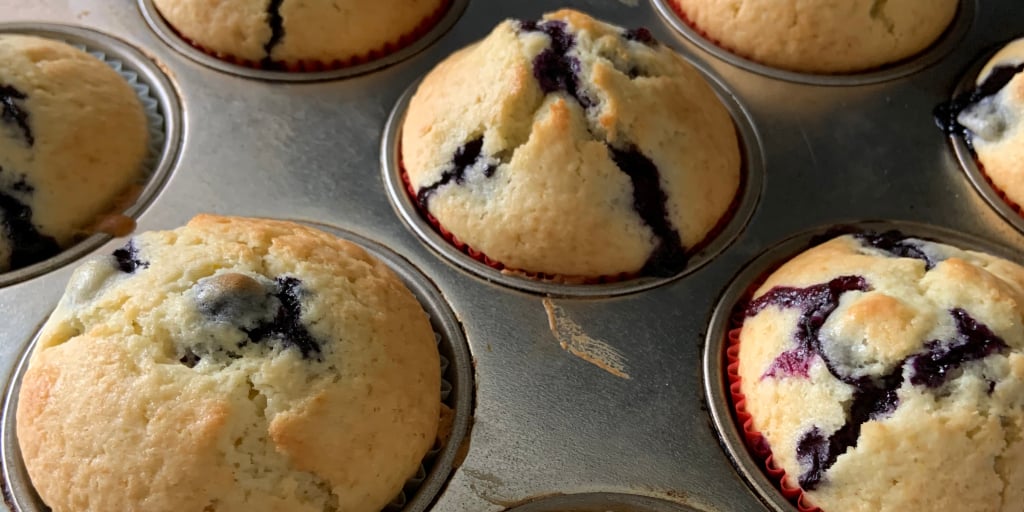 Celebrate the feast of Mary, Mother of God, and bake blueberry muffins with Barb Szyszkiewicz's kid-friendly recipe.
Because January 1 is a Solemnity, it is not a Meatless Friday. Instead we're offering a fresh-baked treat featuring blueberries, since the color blue is often associated with the Blessed Virgin Mary. Get the kids into the kitchen to help prepare these yummy homemade muffins. With supervision, they can do most of the work (and the cleanup) themselves!
Blueberry Muffins
Makes 12 muffins
1 cup (or more) fresh or frozen blueberries
2 cups all-purpose flour
1/2 cup sugar
2 1/2 tsp baking powder
1/2 tsp salt
2 large eggs
3/4 cup milk (I use whole milk)
1/2 cup vegetable oil
1 tbsp grated orange or lemon peel
2 tbsp coarse sugar (optional)

1. Preheat the oven to 375° and place paper muffin cups in a muffin tin. Place the muffin tin on top of a sturdy cookie sheet to make it easier to take in and out of the oven.
2. Wash the blueberries and drain them in a small colander. Place them in a bowl and toss 1 or 2 tbsp of flour with them. (If you are using frozen blueberries, you do not need to defrost them first.)
3. In a mixing bowl, use a whisk to combine remaining flour, sugar, baking powder, and salt.
4. In another mixing bowl or large measuring cup, combine eggs, milk, vegetable oil, and citrus peel until well beaten.
5. Use a wooden spoon to make a well in the flour mixture. Pour the egg mixture into the flour mixture and stir just until it is moistened. The batter will be lumpy.
6. Carefully fold in the blueberries.
7. Spoon batter into prepared muffin cups. Sprinkle coarse sugar over the top of each muffin.
8. Bake muffins 20 minutes or until the tops are golden brown. Remove from muffin tin to a wire rack after cooling for 5 minutes.
Celebrate the feast of Mary, Mother of God, and bake blueberry muffins with the kids! #catholicmom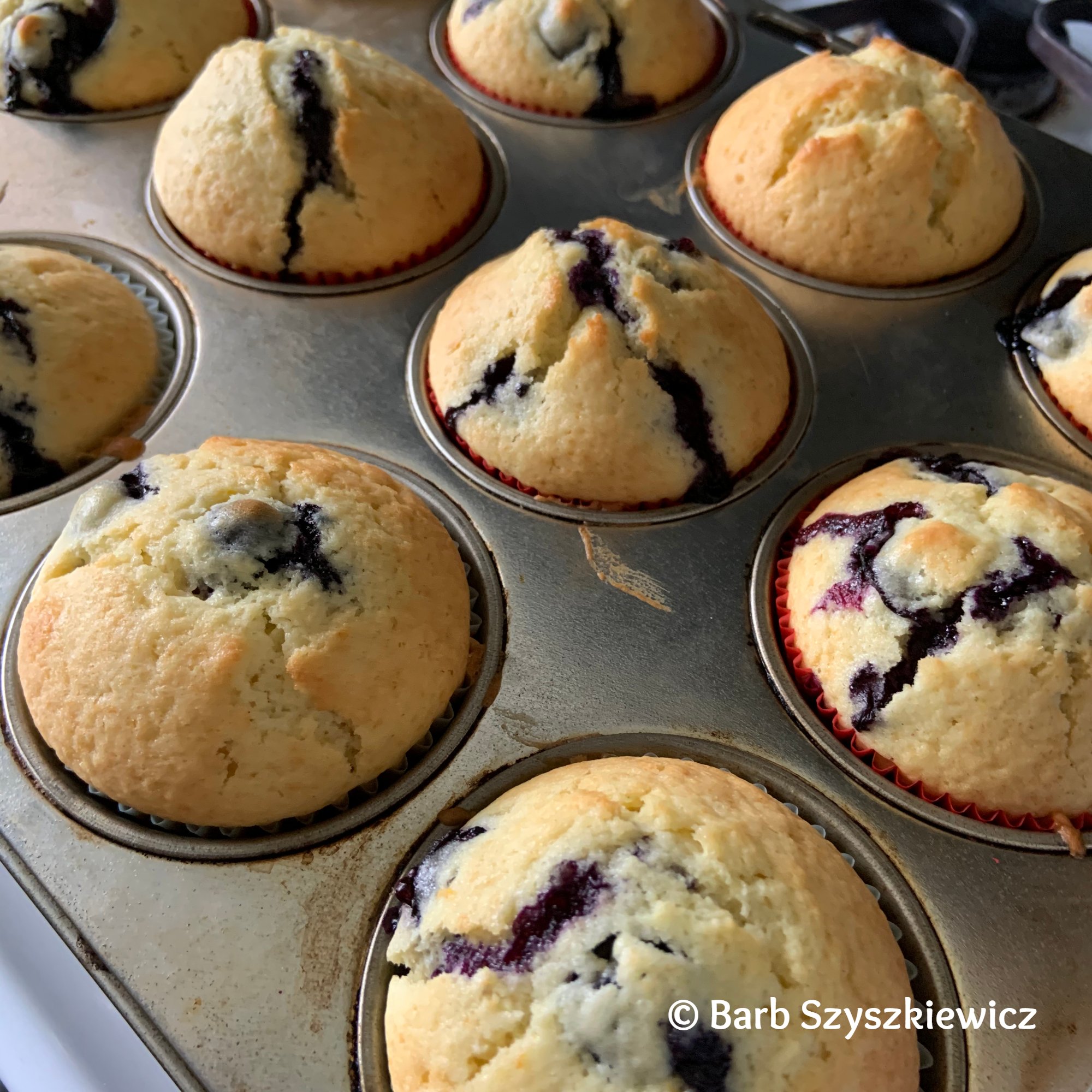 ---
Copyright 2021 Barb Szyszkiewicz
Image copyright 2021 Barb Szyszkiewicz. All rights reserved.
About the Author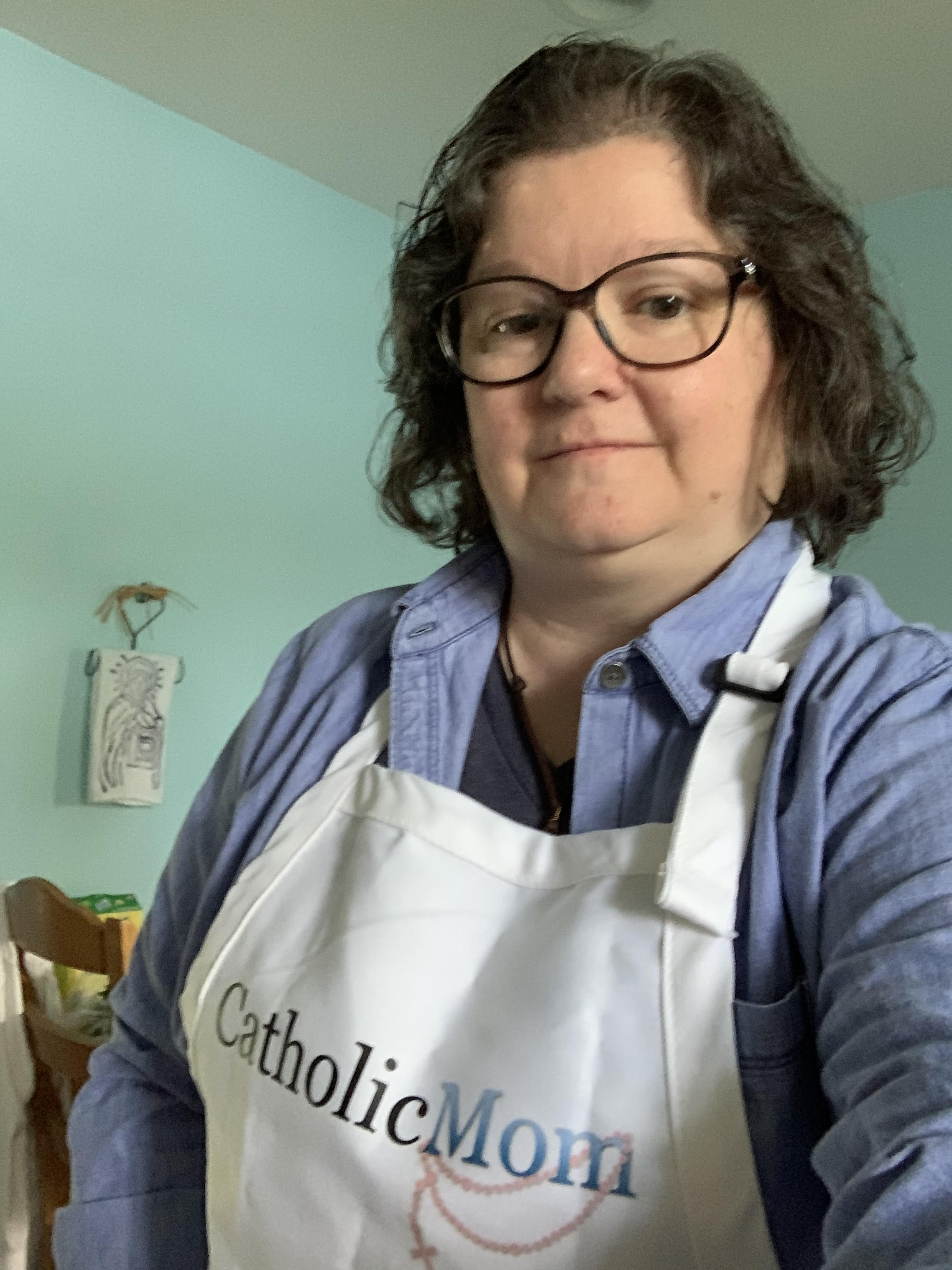 Barb Szyszkiewicz is a wife, mom of 3 young adults, and a Secular Franciscan. She is editor at CatholicMom.com. Barb enjoys writing, cooking, and reading, and is a music minister at her parish and an avid Notre Dame football and basketball fan. Find her blog at FranciscanMom and her family's favorite recipes with nutrition information for diabetics at Cook and Count. Her booklet, The Handy Little Guide to Prayer, is available now from Our Sunday Visitor.