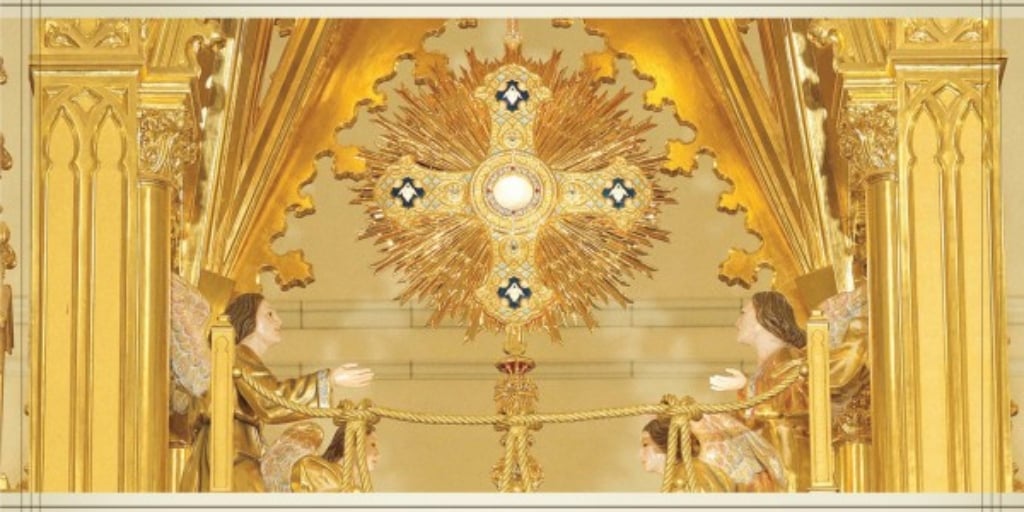 Pam Spano reviews a new prayer book for Eucharistic Adoration.
The book I'm about to introduce you to, A Holy Hour with Mother Angelica, published by Sophia Institute Press, is a book of prayer. Not only a book of prayer, but Mother's insights into those prayers. Mother's deep love of God and of all of us practically jumps off the pages as she guides us through the Holy Hour.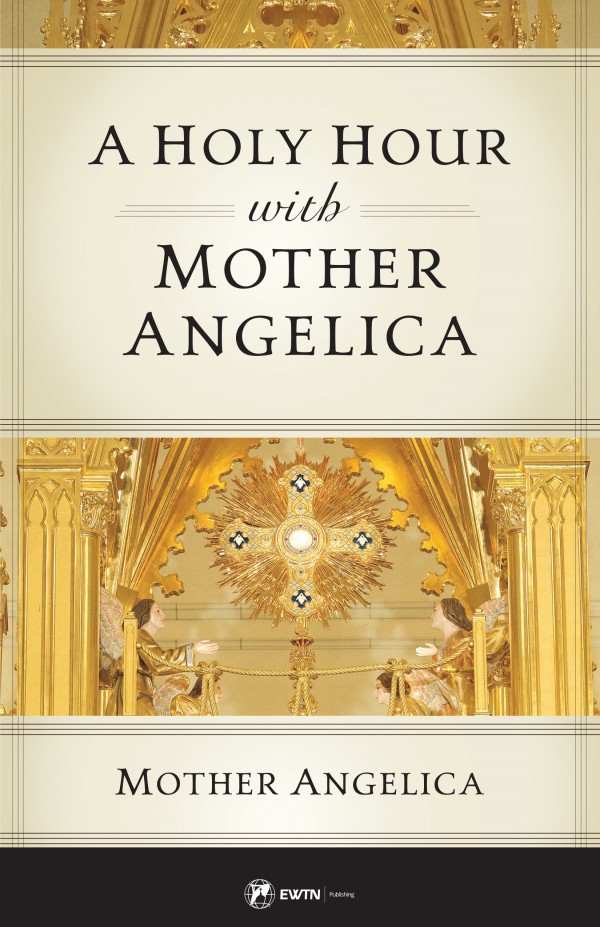 A little background: In the early 90's, friends of mine would speak of a nun who owned a Catholic network on cable. It was intriguing, but not enough to purchase cable at that time. Years later when we did start getting cable, I came across Mother Angelica and the EWTN network.
Each chapter in A Holy Hour with Mother Angelica is an hour of prayer starting with the topic of reparation and ending in unity. Mother explains what a "Holy Hour" is ("for you to luxuriate in God's presence") and after the prayer gives insights using scripture and litanies as well as her own guidance, common sense and humor. The chapters usually end with loving affirmations. As Mother describes it:
These Holy Hours are to aid us. They're little stop signs, little stations on our way home: and everyone is on their way home.
I liked that the book was chaptered in topics, so that whatever my spiritual need, I could look it up and pray that specific Holy Hour.
If a holy hour seems daunting to you and you don't know where to begin, let Mother Angelica guide you through it in any chapter in this book that may speak to your heart.
If you would like to read more about Mother Angelica, I would recommend Raymond Arroyo's biography, Mother Angelica: The Remarkable Story of a Nun, Her Nerve, and a Network of Miracles. My personal favorite of her books is Mother Angelica's Little Book of Life Lessons and Everyday Spirituality.
---
Copyright 2021 Pam Spano
Image: Sophia Institute Press
This article contains Amazon affiliate links; your purchases through these links benefit the author.
About the Author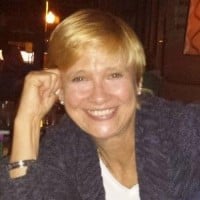 Pam Spano converted to the Catholic faith as an adult over 30 years ago. Her conversion story started when she sarcastically said to her Catholic boyfriend at the time, "I suppose if we were to get married, you would want me to convert." He thought for a moment and said, "Well, I am worried about your soul." And so the journey began ...