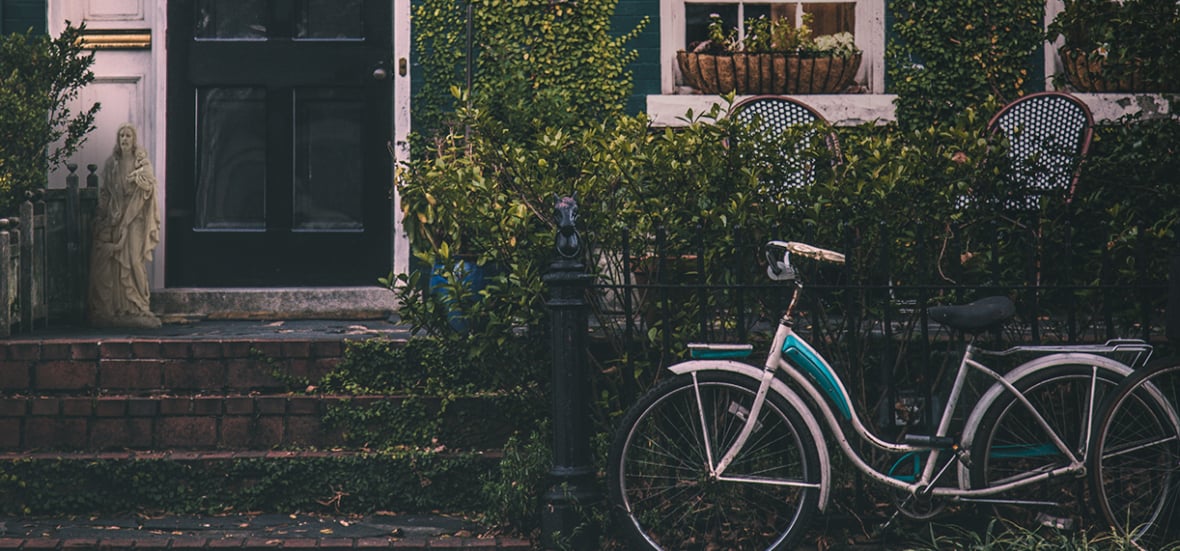 Barb Szyszkiewicz introduces Catholic at Home, a new series from Good Catholic designed to help families build their domestic church.
Nine months after a home renovation that included new paint on nearly every wall of our home, I still haven't found the crucifix that used to hang in our bedroom. Clearly, I put it in a Very Safe Place. I found another crucifix to put there, but it's not the same (the original one was a wedding gift, and very lovely).
If I confided that to some people, they'd say that it's just a decoration, one that doesn't really matter in the scheme of things. But what we choose to keep and display in our homes is important. It says something about us.
Does your home say that you're Catholic? Do the things with which you surround yourself signal to your family and friends that your faith matters?
"How we live at home is how we live," note the creators of a new digital series from Good Catholic and The Catholic Company. The series, Catholic at Home, will encourage you to create a Christ-centered atmosphere in your home.
(I'm going to start by going through some boxes again to find that crucifix.)
This 21-day series helps you grow in holiness through habits and practices that you can implement in your everyday life. Each day, Fr. Joseph Matlak will offer actionable advice on living a life of daily worship, such as:
Growing closer as a family through regular family prayer (Day 2)
How you can — and should — live a liturgical life without leaving your home (Day 6)
Why you need a home altar ... and how to incorporate it into your daily routine (Day 11)
How to transform chores from a necessary burden into a source of family unity and spiritual growth (Day 14)
How forgiveness is crucial to cultivating strong relationships with your family, friends, and God (Day 20)
The home is where we grow in holiness. Start building your domestic church today.
Subscribe to Catholic at Home to receive access to brief daily videos and a Plan of Life download ($5 value), plus the daily content in PDF format. Your access to these resources lasts a full year, in case you'd like to review the videos later.
The subscription price is $19.95 through September 8, 2020, and $24.95 thereafter.
The Catholic at Home program begins Tuesday, September 22, 2020.
Here are the 5 topics I'm most excited about:
Day 3: Tips for Praying Together
Day 6: Living the Liturgical Year
Day 10: Going to Confession (I confess, I need a refresher here!)
Day 15: Noise and Silence
Day 21: Making a Family Rule
Learn more about Catholic at Home and check out the other series offered by Good Catholic.
Do the things with which you surround yourself signal to your family and friends that your faith matters? #catholicmom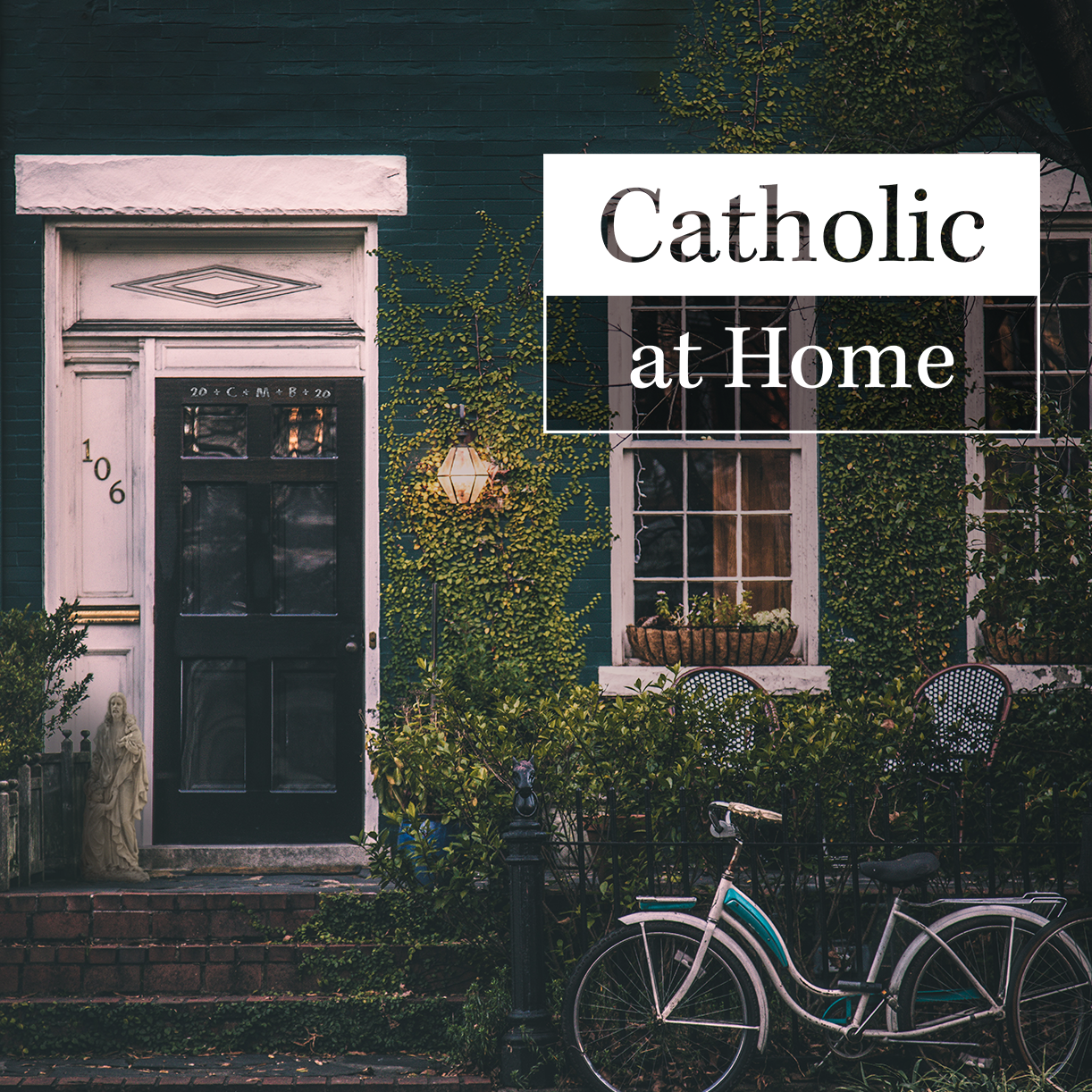 ---
Copyright 2020 Barb Szyszkiewicz
Images courtesy of Catholic At Home/The Catholic Company. Used with permission. All rights reserved.
Links in this article are affiliate links; your purchase through these links benefits the author.
About the Author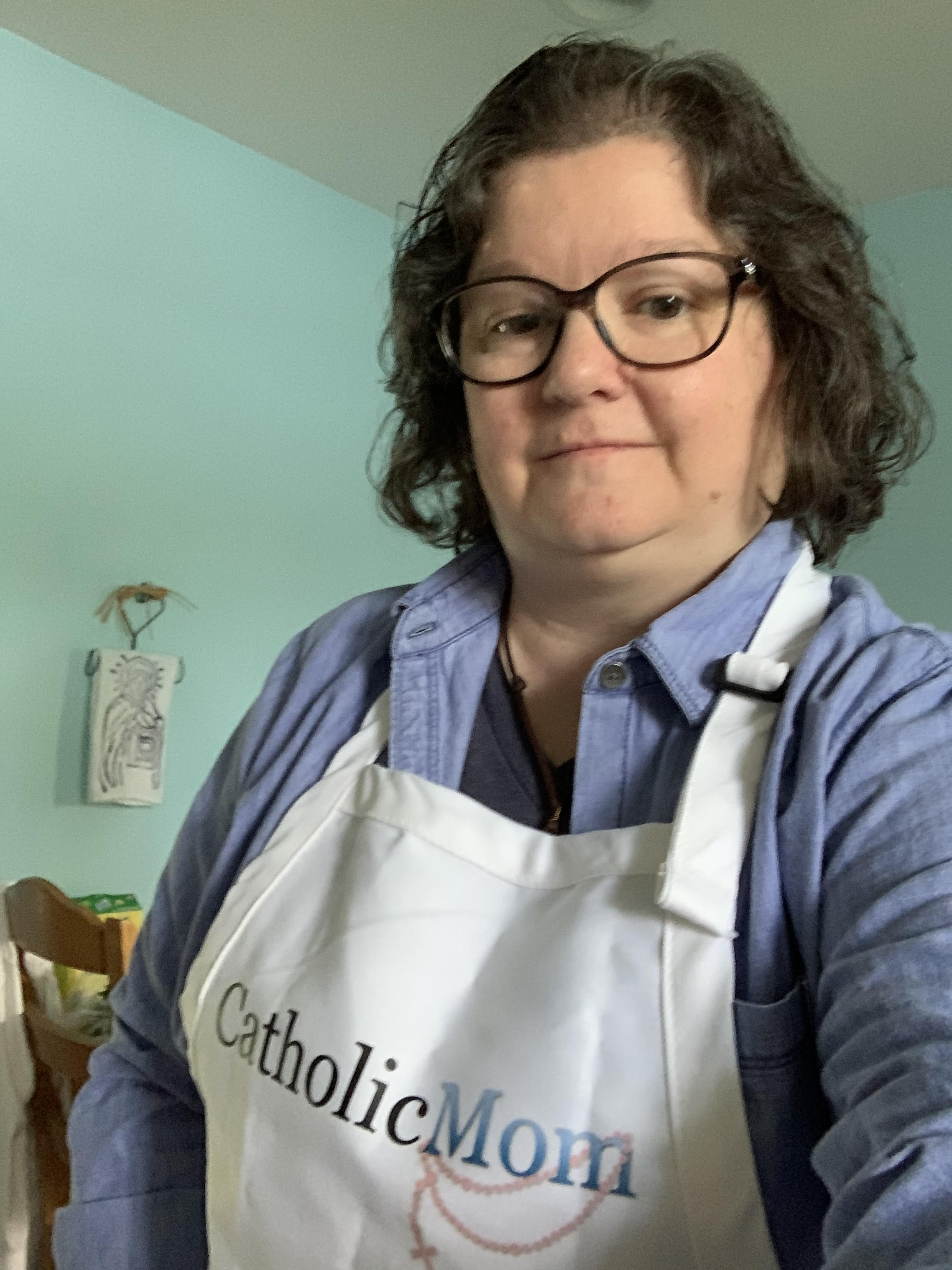 Barb Szyszkiewicz is a wife, mom of 3 young adults, and a Secular Franciscan. She is editor at CatholicMom.com. Barb enjoys writing, cooking, and reading, and is a music minister at her parish and an avid Notre Dame football and basketball fan. Find her blog at FranciscanMom and her family's favorite recipes with nutrition information for diabetics at Cook and Count. Her booklet, The Handy Little Guide to Prayer, is coming in May 2021 from Our Sunday Visitor.