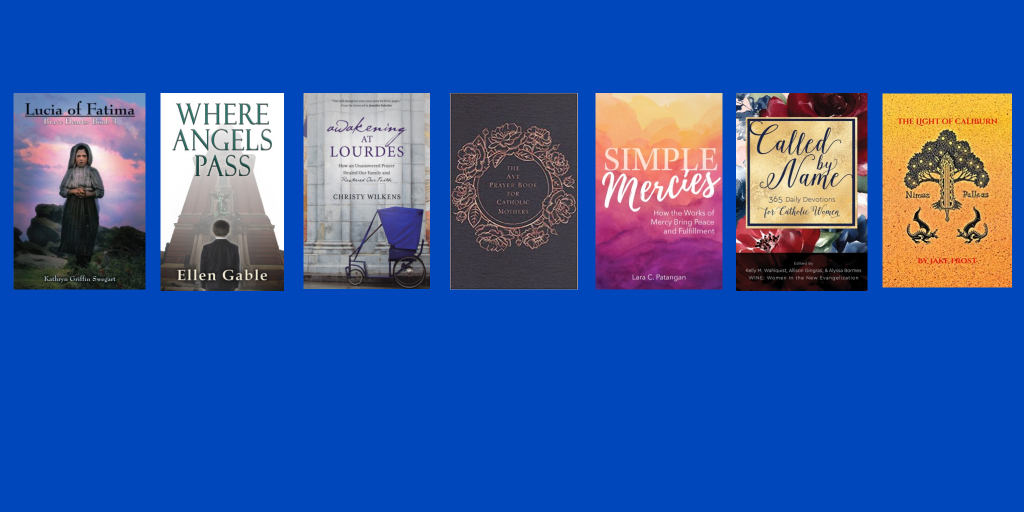 Congratulations to the Catholic Mom authors whose books won Catholic Media Association Awards in 2022.
---
The Catholic Mom community is proud to announce that 7 books by our authors have been honored with Catholic Media Association Awards this year.
First Place
Best Books for Youth 11-16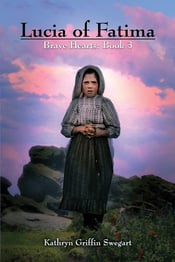 Lucia of Fatima by Kathryn Griffin Swegart. Told from the point of view of Lucia, who was 10 years old when the Blessed Mother first appeared to her and her younger cousins at Fatima, this historical novel gives readers a look into what it was like for the young visionary and how her life was changed afterward. The author, a gifted storyteller, skillfully portrayed each scene. The story brings home the message that you are never too young to follow God's call. Written for ages 10 and up, but would be a good read-aloud for age 7 and up.
Catholic Novels: Education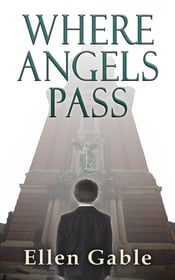 Where Angels Pass by Ellen Gable. Ellen Gable's novel, based on her own father's experience of sexual abuse at the hands of a predator priest and her own experience of the consequences in his life, is difficult to witness. But we owe it to victims of clergy sexual abuse to listen to their stories. Listening, understanding, and awareness of warning signs are steps toward preventing such occurrences in the future. Ellen is to be commended for her courage and honesty in bringing this story to light. It is not an easy read—but it's an important one.
Third Place
Collections of Prayers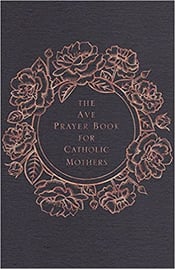 The Ave Prayer Book for Catholic Mothers, edited by Heidi Hess Saxton. Your go-to resource to find the perfect words to lift up in prayer for almost any occasion or need: this beautiful, full-color, hardcover book includes a collection of original and traditional prayers and reflections from dozens of moms just like you, including Catholic Mom founder Lisa Hendey and Catholic Mom writers Sherry Antonetti, Anne DeSantis, Michelle Faehnle, Patrice Fagnant-MacArthur, Marge Steinhage Fenelon, Allison Gingras, Pat Gohn, Sherry Hayes-Peirce, Emily Jaminet, Maria Morera Johnson, Sarah Reinhard, Barb Szyszkiewicz, Elizabeth Tomlin, and Christy Wilkens. Luz Torres and Susan Wallace of Holy Cross Family Ministries also contributed to this book of prayers.
Memoir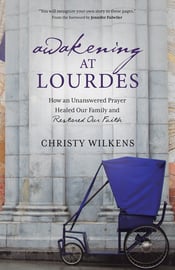 Awakening at Lourdes: How an Unanswered Prayer Healed Our Family and Restored Our Faith by Christy Wilkens. In this memoir, Christy Wilkens describes the details of her last-ditch spiritual effort to heal what modern medicine could not. She and her husband were exhausted, and the constant caregiving, monitoring, and medical visits for Oscar did not leave much left over for their five older children—or their marriage. A pilgrimage to Lourdes is much, much more than simply a trip to a shrine that boasts a spring of healing water, as the Wilkens family learned. It is a spiritual experience, bringing healing and wholeness in unexpected ways.
Honorable Mention
Collections of Prayers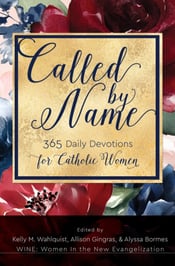 Called by Name: 365 Daily Devotions for Catholic Women, edited by Kelly M. Wahlquist, Allison Gingras, and Alyssa Bormes. This 365-day devotional from WINE: Women In the New Evangelization designed to empower and equip you to draw near to Jesus and use your God-given gifts for the Church. With meditations on scripture and encouraging insights from popular Catholic authors and speakers in the WINE community, this is the perfect daily companion for women who want to connect with the heart of Jesus and live every day in the light of his truth and love. Contributors to this book include Catholic Mom writers Sherry Antonetti, Danielle Bean, Sarah Damm, Marge Steinhage Fenelon, Pat Gohn, Maria Morera Johnson, Roxane B. Salonen, Lindsay Schlegel, and Catholic Mom founder Lisa M. Hendey.
CATHOLIC NOVELS: ESCAPISM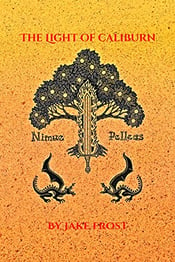 The Light of Caliburn by Jake Frost. What if the legends of King Arthur have survived for a thousand years because of the secret they hold, hidden in plain sight? What if the legends have survived for a thousand years because they're true? Geo is a painter capturing the wild beauty of Michigan's Upper Peninsula in oil on canvas as he hikes its rugged mountains and rocky coasts. Alette is a scientist and chemistry professor at Michigan Tech University, where she unravels the mysteries of nature. When a hidden secret from ages past unexpectedly comes into their hands, together they are thrown into an ancient battle against an evil from the dark mists of legend. Following a trail of clues strewn through history and myth they will need to solve the puzzle of King Arthur and Merlin and Nimue's Gift if they are to survive, and conquer. Set in the present day along the ancient shores of Lake Superior, where the signs of The Rock Wizards are still present, The Light of Caliburn is a fantasy adventure into the heart of Arthurian lore.
Popular Presentation of Catholic Faith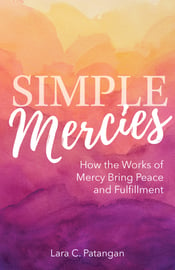 Simple Mercies: How the Works of Mercy Bring Peace and Fulfillment by Lara Patangan. This book provides practical, do-able ways to live the Corporal and Spiritual Works of Mercy in your family and community. In each chapter, Lara begins with a quote that sets the tone for the chapter, then discusses the kinds of opportunities for experiencing a particular Work of Mercy in our own lives, families, work, church and communities. God is never left out of the equation, as Lara frequently references the graces God gives us to carry out works of mercy in His name, with love. Later in each chapter, you'll find a section titled "Mercy Works: Try It" which lists ideas for applying each Work of Mercy in your family, community, and personal relationship with God. Chapters conclude with reflection questions (perfect for journaling on your own, or for discussion at your book club or parish faith-sharing group), and a concluding prayer.
Get the full list of Catholic Media Association Awards winners.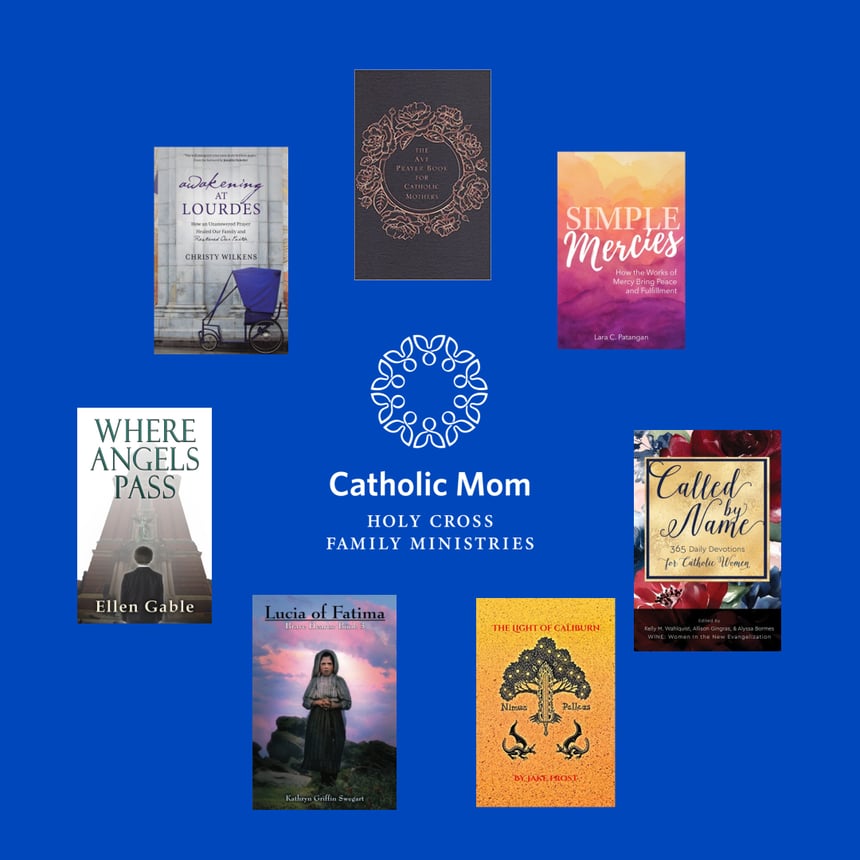 ---
Copyright 2022 Barb Szyszkiewicz
This article contains Amazon affiliate links, which provide a small compensation to the author of this piece when purchases are made through the links, at no cost to you. Thank you for supporting our Catholic Mom writers in this way.
About the Author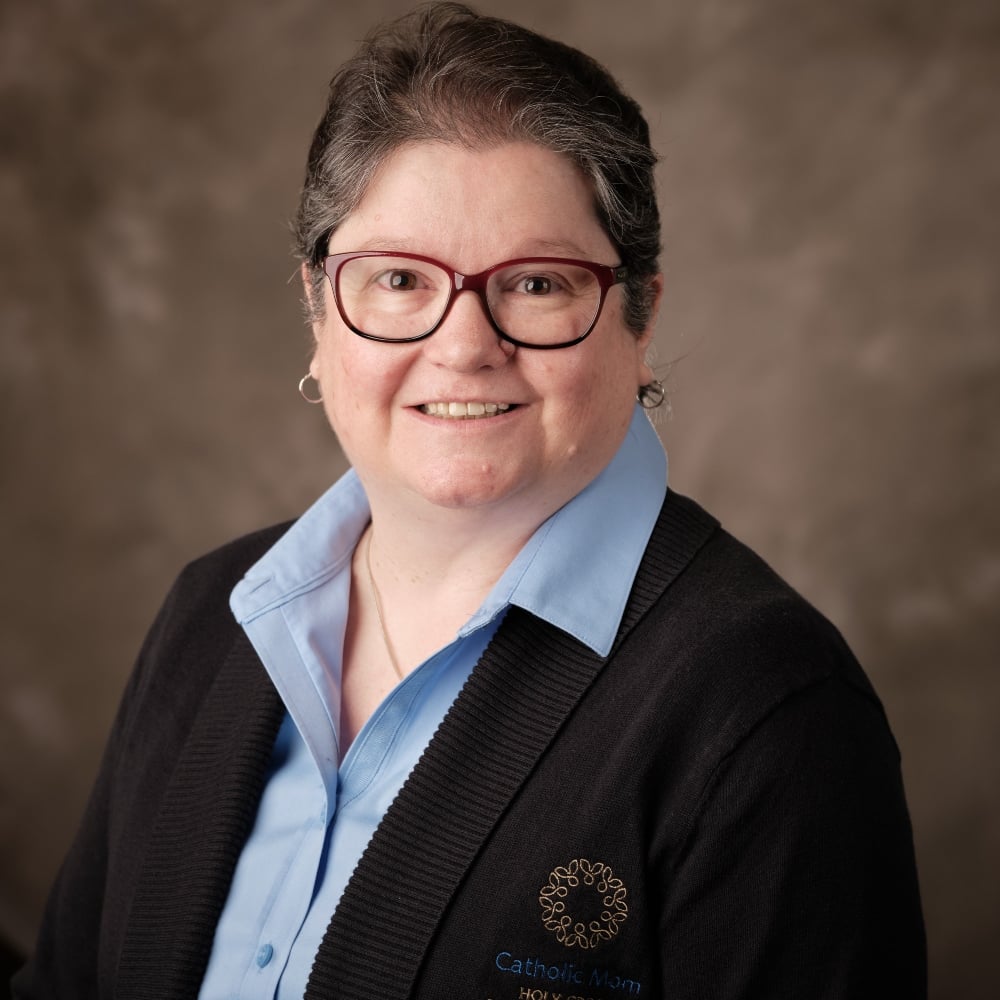 Barb Szyszkiewicz is a wife, mom of 3 young adults, and a Secular Franciscan. She is editor at CatholicMom.com. Barb enjoys writing, cooking, and reading, and is a music minister at her parish and an avid Notre Dame football and basketball fan. Find her blog at FranciscanMom and her family's favorite recipes with nutrition information for diabetics at Cook and Count. Her booklet, The Handy Little Guide to Prayer, is available now from Our Sunday Visitor.