Carmen Lappe maintains that children, without even using words, preach the greatest homilies about approaching Christ in trust.
We are often reminded and encouraged to approach Christ with the faith of a child. If you're anything like me, you often wonder just how to do this or just what this should look like. I have found, over the years, that my children, especially my 2-year-old son, preach the greatest homily when it comes to approaching Christ: trust. Usually, it can be found in the most ordinary, mundane moments of everyday life.
Every morning generally looks the same: Damien wakes up, I change his diaper and clothes, and we head downstairs for breakfast. And every morning, like clockwork, he stands outside his bedroom door and waits for me. He reaches out, eager for me to clutch his tiny hand in mine as we maneuver down the stairs.
Damien doesn't hesitate, question, or doubt, he simply trusts. Yet his simple act of trust is at the same time so radical. He knows I will hold his hand to slowly and safely guide him down the stairs. Sometimes he loses his footing and slips down a step or two, but he never lets go of my hand; he knows I've got him. And if he does slip, he looks up at me and giggles as if to say, "that could have been bad! I might have fallen! But I know you've got me, Mommy."
The end of the day looks quite similar with my daughter: I wait outside her school in the pick-up line with other parents, eager to see her smile after a long day. As soon as she walks outside, I see her scanning the faces of the parents and she looks for me. When she finally sees me, she lights up. With a loud shriek of "Mommy!" she barrels toward me, often with a hug that knocks me to the ground with her unbridled joy. She knows I will be there to pick her up every day.
She doesn't hesitate, question, or doubt: she simply trusts.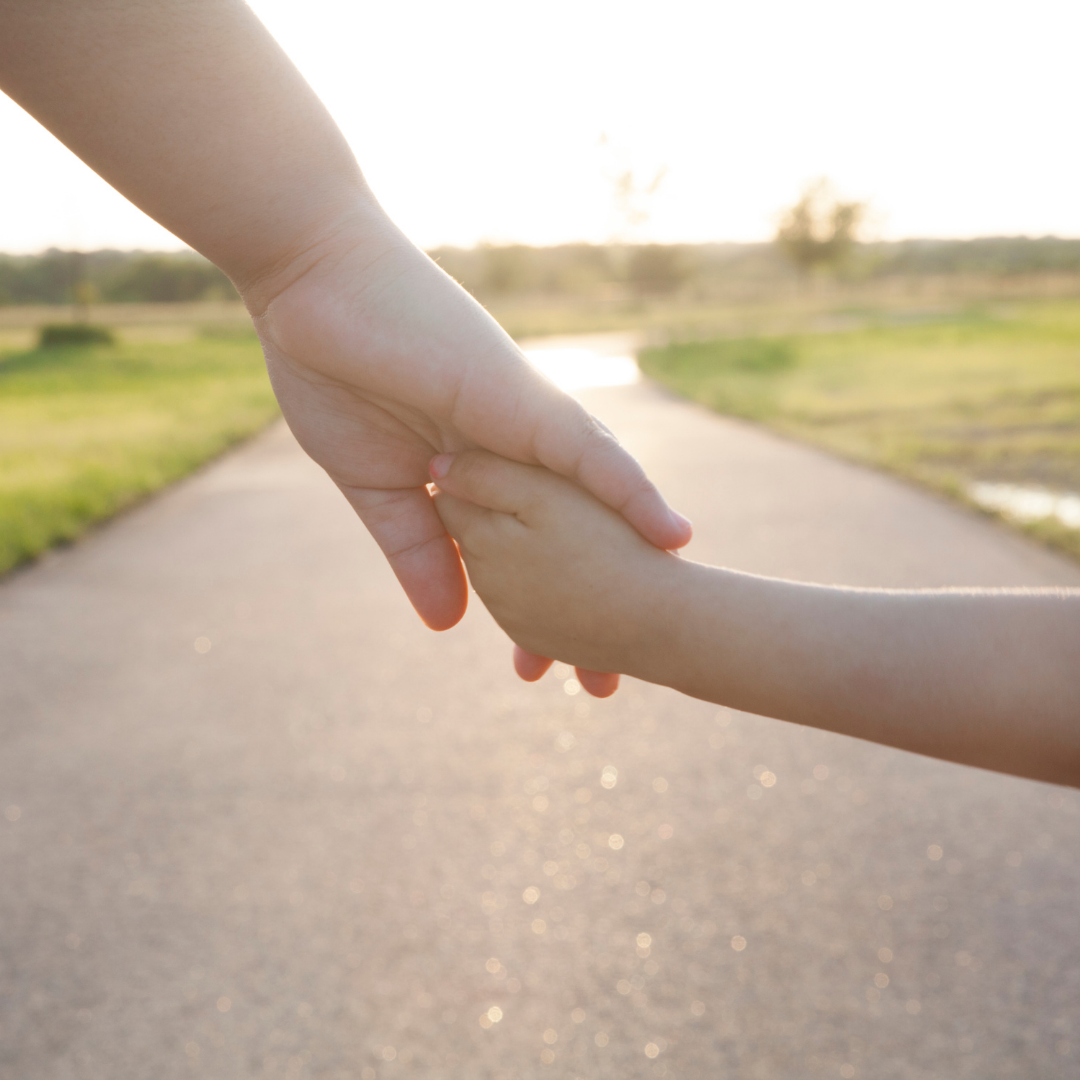 What these little people are teaching me is how fundamental trust is in our relationship with the Father. In my life, I might profess an unwavering trust in Christ, but living it is an entirely different matter. For me, this probably looks more like giving the Lord one hand to hold while I cover my eyes with the other. I trust him, but just barely...
What might your life look like if you practiced this same radical, seemingly reckless trust in Christ we see in our children?
That big decision that's weighing heavily on you? Take the Father's hand; let him guide you. Even if a misstep causes you to stumble, he won't let you fall.
Has the death of a loved one rattled your faith? Take the Father's hand; let him guide you. Even if sadness and despair overwhelm you, he won't allow you to be lost.
Is everyday life with a spouse, children, and work overwhelming you? Take the Father's hand; let him guide you. Even if you feel yourself slipping beneath the waves, he will not allow you to sink.
Earlier this month I made the decision to walk away from my job. As I face a new chapter in my life, there are indeed many blessings I had been fervently praying for. Yet in the quiet moments of these days, I can find myself doubting God's promises or worrying about what the future may bring. Despite the Lord lovingly answering my prayers, I find I am still anxious about what lies ahead.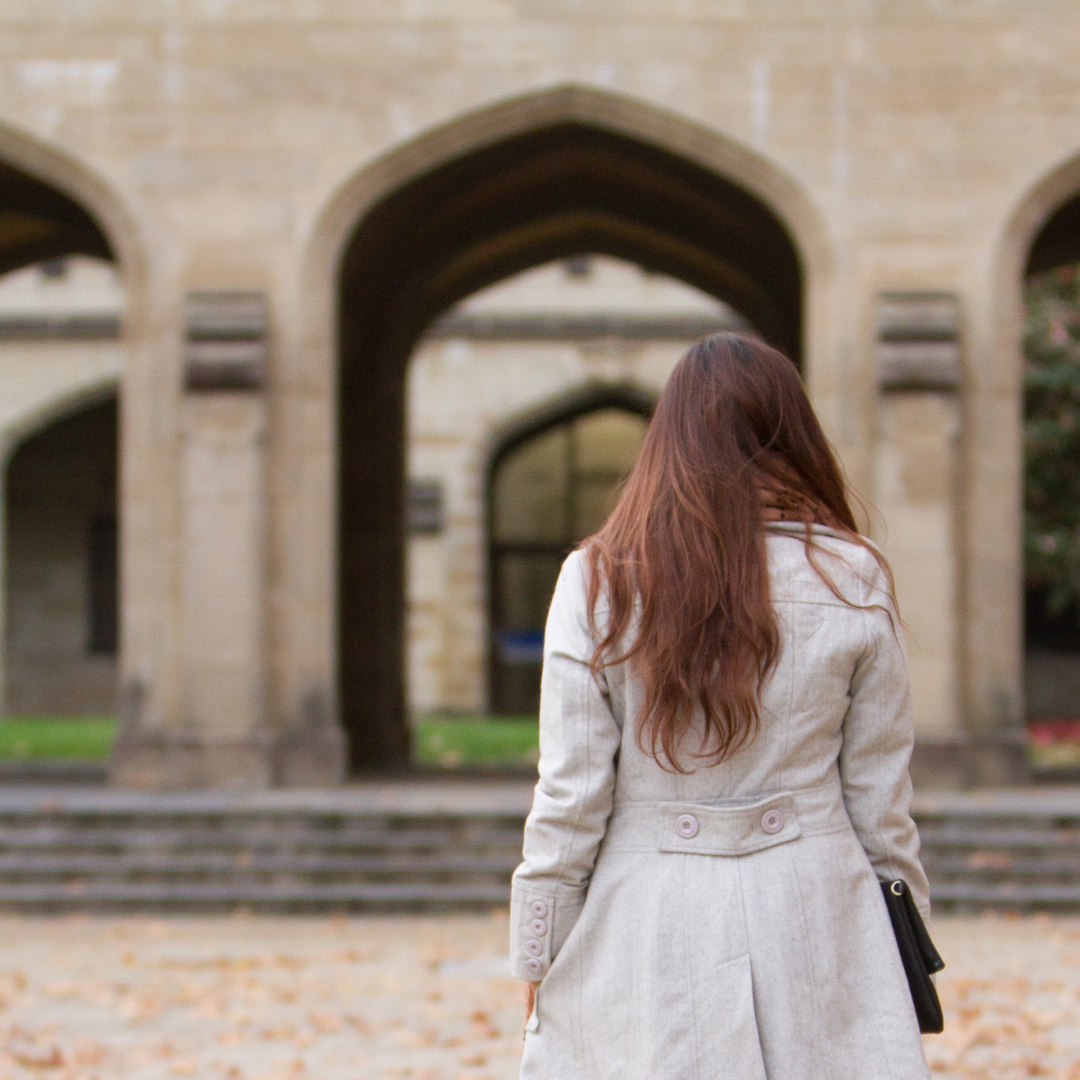 In the Sermon on the Mount, Jesus paints a beautiful picture of our need to rely on the Father's loving care for all of life's needs:
"Therefore I tell you, do not worry about your life, what you will eat [or drink], or about your body, what you will wear. Is not life more than food and the body more than clothing? Look at the birds in the sky; they do not sow or reap, they gather nothing into barns, yet your heavenly Father feeds them. Are not you more important than they? Can any of you by worrying add a single moment to your life-span?

Why are you anxious about clothes? Learn from the way the wild flowers grow. They do not work or spin. But I tell you that not even Solomon in all his splendor was clothed like one of them. If God so clothes the grass of the field, which grows today and is thrown into the oven tomorrow, will he not much more provide for you, O you of little faith?

So do not worry and say, 'What are we to eat?' or 'What are we to drink?' or 'What are we to wear?'

All these things the pagans seek. Your heavenly Father knows that you need them all.

But seek first the kingdom [of God] and his righteousness,* and all these things will be given you besides." (Matthew 6:25-33)
St. Albert the Great tells us, "The greater and more persistent your confidence in God, the more abundantly you will receive all that you ask." Maybe my trust is greater than I think! For during these beautiful yet challenging days, I have spent much time praying and reflecting upon the myriad of ways God has taken care of me over the course of my life: a holy and continuously supportive spouse. Courage to welcome children. New jobs. Health and healing. Safe travels. The list is seemingly endless.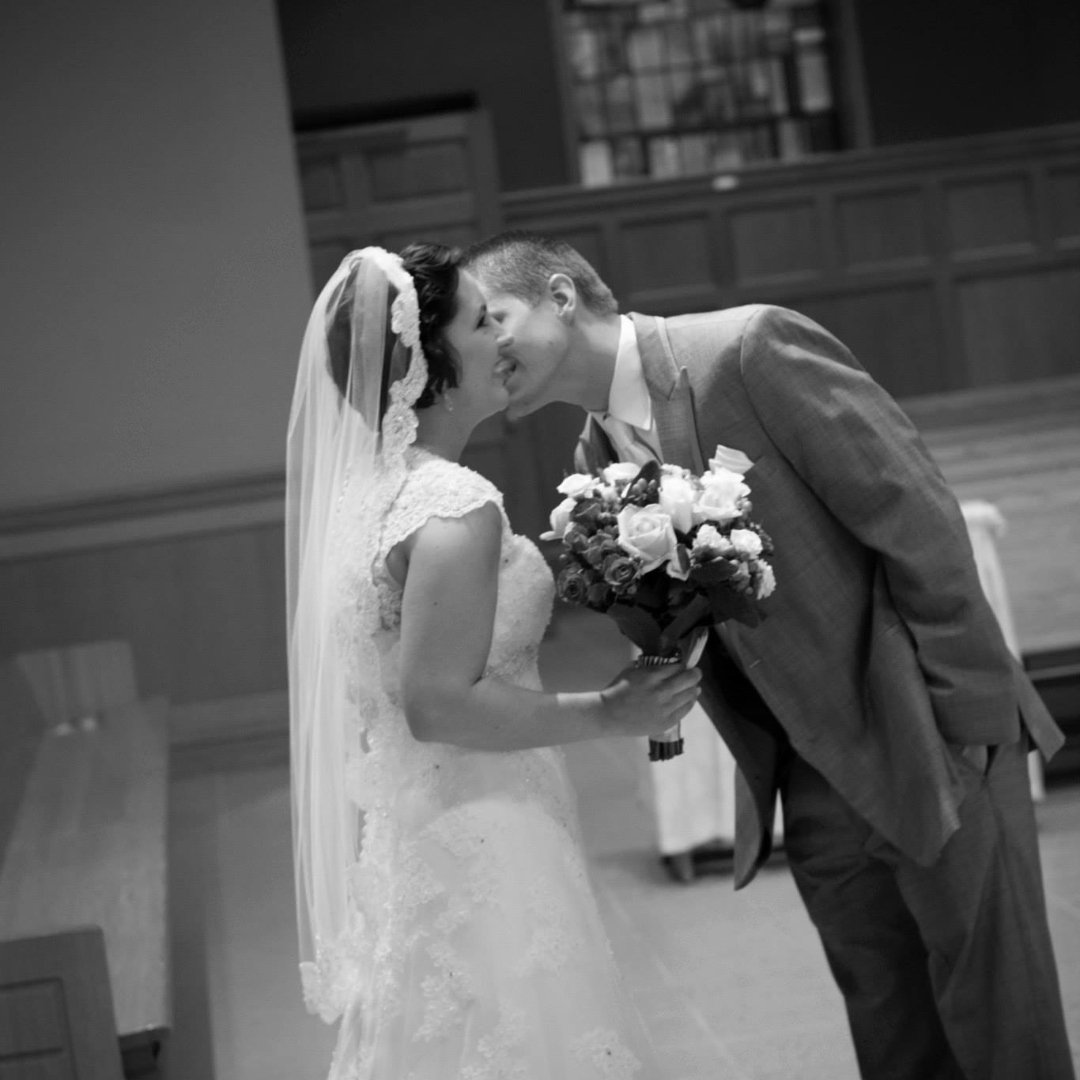 Click to tweet:
When we freely choose to trust in God, we cooperate with His grace, the results of which are nothing short of amazing. #catholicmom
I believe this time feels different because I was called so far out of myself; that the leap of faith felt especially blind. Quitting my job without another in the works? Reckless. Selfish. Spending time at home with my son who challenges me each and every day? Brave. Hopeful.
But courage is to be found. Indeed, if we endeavor to do the work of the Lord and not our own, we need not fear. When we freely choose to trust in Him, we cooperate with His grace, the results of which are nothing short of amazing.
"Ask and it will be given to you; seek and you will find; knock and the door will be opened to you." (Matthew 7:7)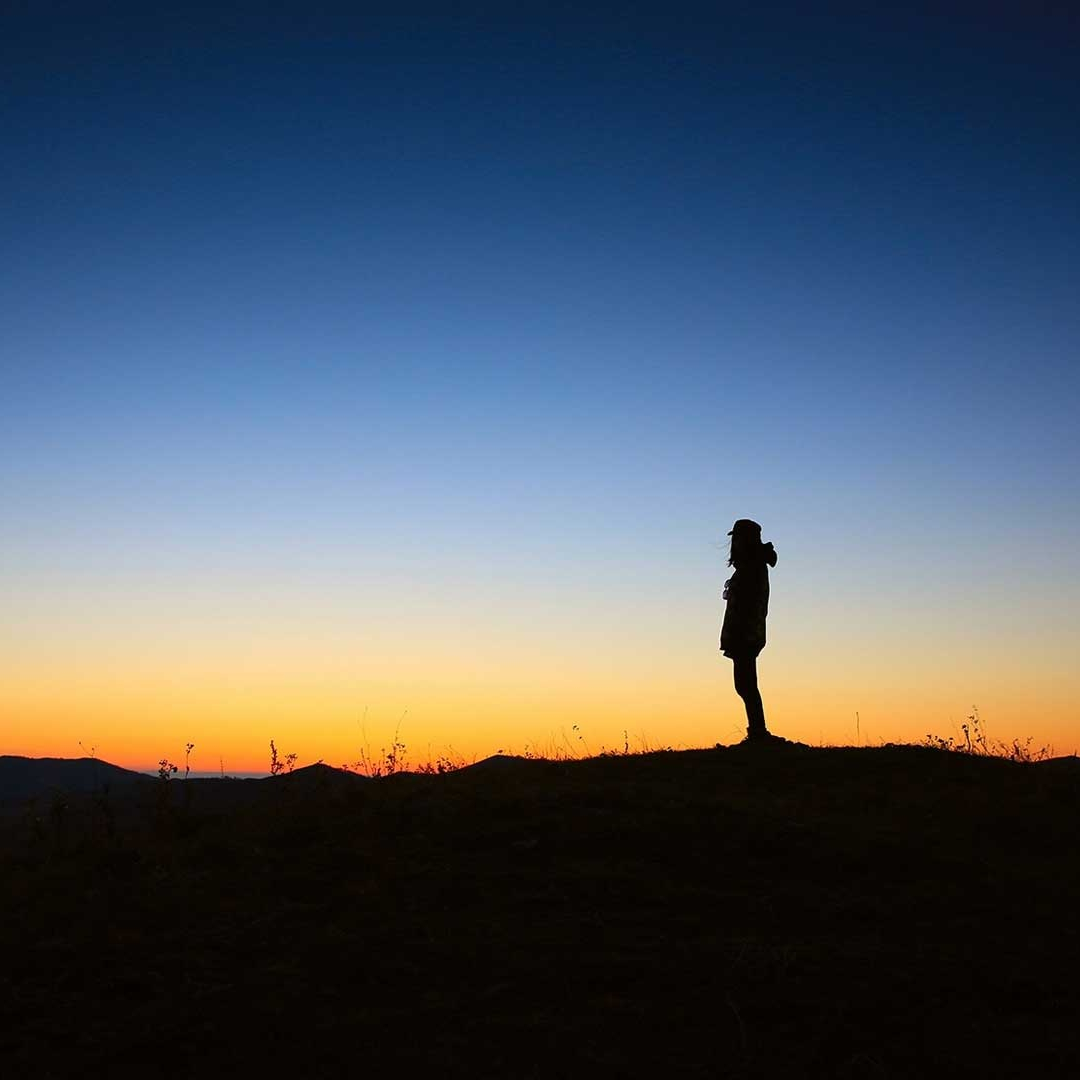 ---
Copyright 2021 Carmen Lappe
Images: Canva Pro; wedding photo courtesy of the author, all rights reserved.
About the Author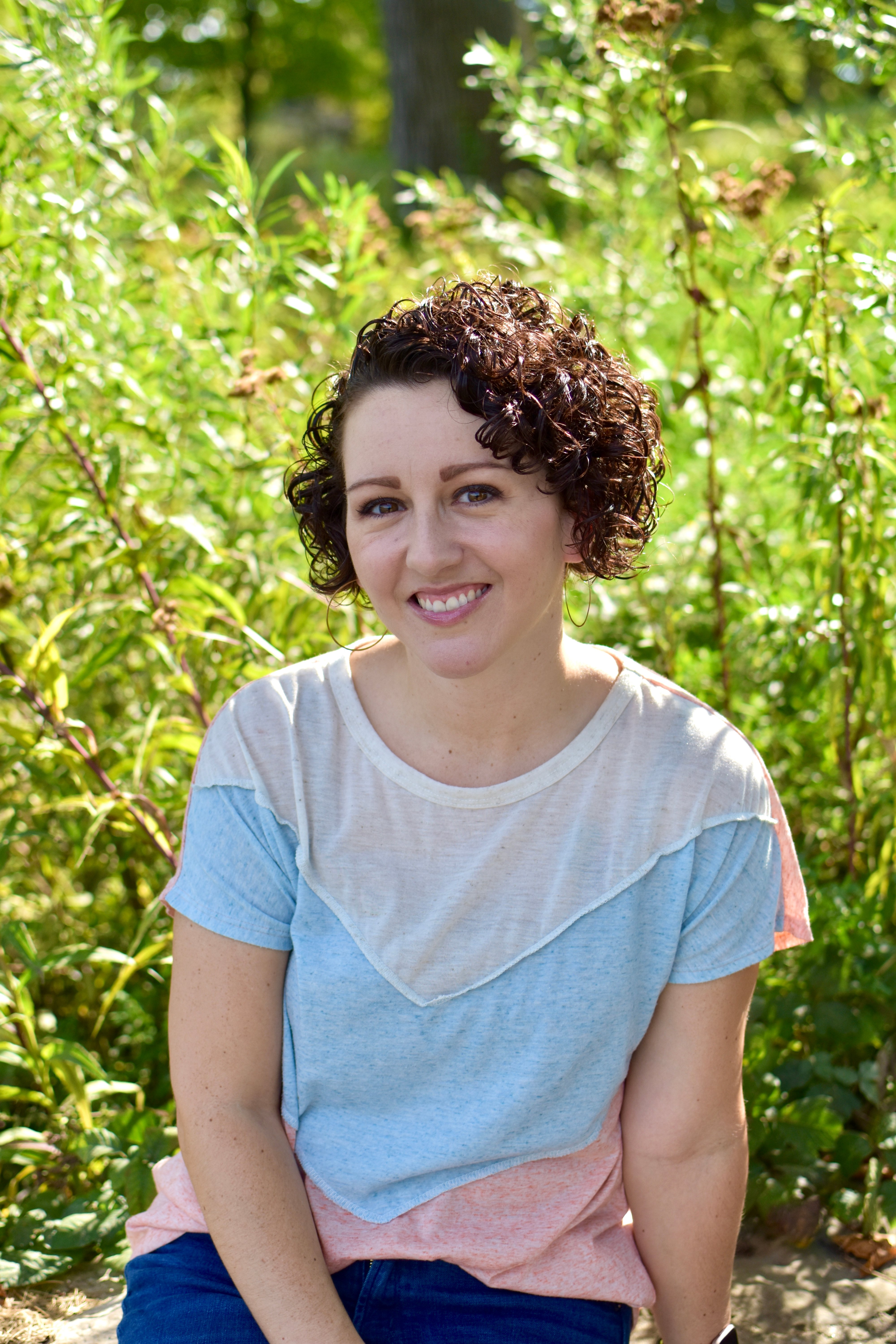 Carmen is a wife and mother of two in midwestern Iowa. She has a Master of Arts degree in Sacred Theology and has a special passion for writing about the grace of motherhood. In her spare time, she enjoys traveling with her husband and exploring breweries and baseball stadiums across the country.