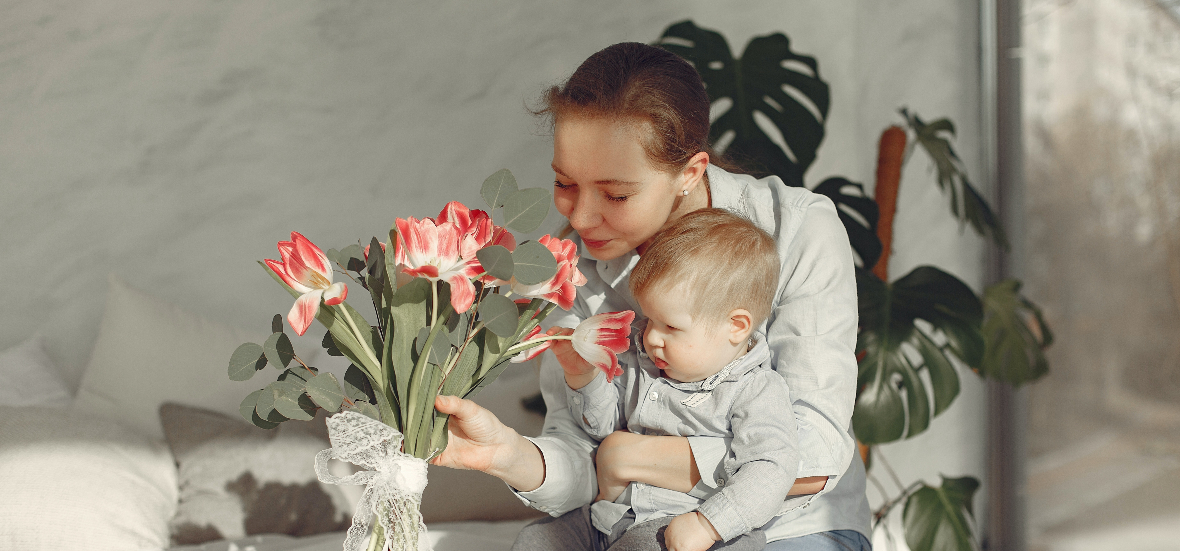 Julie Larsen ponders our need as moms to focus on doing God's will even if it seems tedious.
Hugs. I get lots of hugs at my house. I have a special child. He is a special kid. He gives me lots of hugs. I enjoy this gift of God. I believe God gave me my little special boy just to be part of our family. Sometimes when I need a meditation nudge, I just think of him as being baby Jesus. Sleeping on my bed with me, watching him breathe in and out. Our little son is just like Jesus. And Jesus watches over all of us as we sleep, wake, eat, do our daily lives.
Another thing God has given our family is a home and roof over our heads. We do not have to worry anymore. I have moved 5 times within the last four years. Our family is now settled, and we are ever so grateful. If anything for this year of 2020, I have found peace. I do not consider this the year of hell. I feel at peace within these walls.
Every little thing. Sometimes I worry too much, or hubby does. This is when I need to surrender to God's will more. Finances are sometimes a strain. We still give them to God. I was wanting to take another class, but I have decided not to. Instead, we are focusing on being more creative and making our own things to help our home. If you could smell our homemade bread cooking, you probably would come over to eat! Another thing is teaching, and training of our children is important. So, that is our focus. Doing God's will even if it seems tedious.
So, what helps the tedious things? Put on some music, do your tasks to some fun beat or music you like. Make teaching a fun thing – get out a game and teach a child about money through Monopoly! Doing our everyday things "with God's love" is the key. I really love St. Therese and she always did things with God's love. There is a song from a Brother Francis CD that talks about "Doing things with God's love." Read a life about a saint to your child as well.
Things will be less tedious with laughter and love. Plus, all those special hugs! What can you do "with God's love?"
Doing our everyday things "with God's love" is the key. #catholicmom
---
Copyright 2020 Julie Larsen
Image: Gustavo Fring (2020), Pexels
About the Author