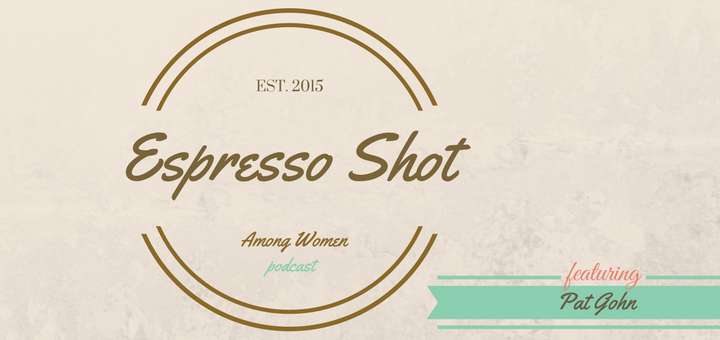 Copyright 2018 Pat Gohn. All rights reserved.
In the Espresso Shot podcast, Pat Gohn shares the tradition of practicing different devotions each day of the week.
Welcome to Episode 33 of Among Women "Espresso Shot" – a short strong coffee break of faith sharing and teaching from Pat Gohn.
Today's topic: Devotions for Days of the Week After 12 installments on the monthly devotions that the Church calls us to, I felt remiss in not discussing that the Church also recommends different devotions for the days of the week. These are recommended by me — not to give you more "to do." They are recommended to help us respond to Christ in ways that might be in sync with our daily calendars.
So, if its something you've never done before, start small and see how it goes. No pressure from me or the Church in this regard … I'm just offering suggestions for what may prove helpful. But none of this is mandatory. Your prayer life is between you and God. For someone like me, who has a scheduled life to contend with, I find these kinds of prayer prompts helpful.
A personal note from Pat: This podcast returns after an unexpected break of several weeks. Without going into too many details, my husband and I have had to invest many more hours than usual into some family needs where our parents health needs are concerned, and we've been backlogged both at work and home. I also experienced some illness, and a confounding technical breakdown in my home studio. (This podcast has one sole proprietor — yours truly!) Talk about setbacks of time, money, and wellbeing. Anyway, the folks are doing a little better, I'm feeling healthy, and the studio needs are patched, but need more repair… So, say a prayer for all of us, won't you? I will appreciate it!
Links for this episode:
Among Women Espresso Shot #31: Praying for Holy Souls podcast
St. Gertrude's prayer for souls First Fridays devotion First Saturdays devotion
Rosary-themed podcasts: Among Women Espresso Shot #30:
My top 10 Reasons to Pray the Rosary
AW 231: The Time in Now for the Rosary
AW 112: What I love about the Rosary
Copyright 2020 Pat Gohn. All rights reserved.
About the Author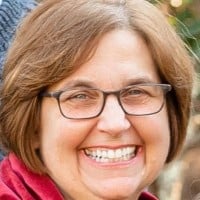 Pat Gohn is a married empty-nester with three adult children and four grandchildren. An author, catechist, speaker, and host of the Among Women podcast since 2009, her books include the award-winning Blessed, Beautiful, and Bodacious: Celebrating the Gift of Catholic Womanhood, and All In: Why Belonging to the Catholic Church Matters. She works in Catholic publishing as an editor. Visit PatGohn.net