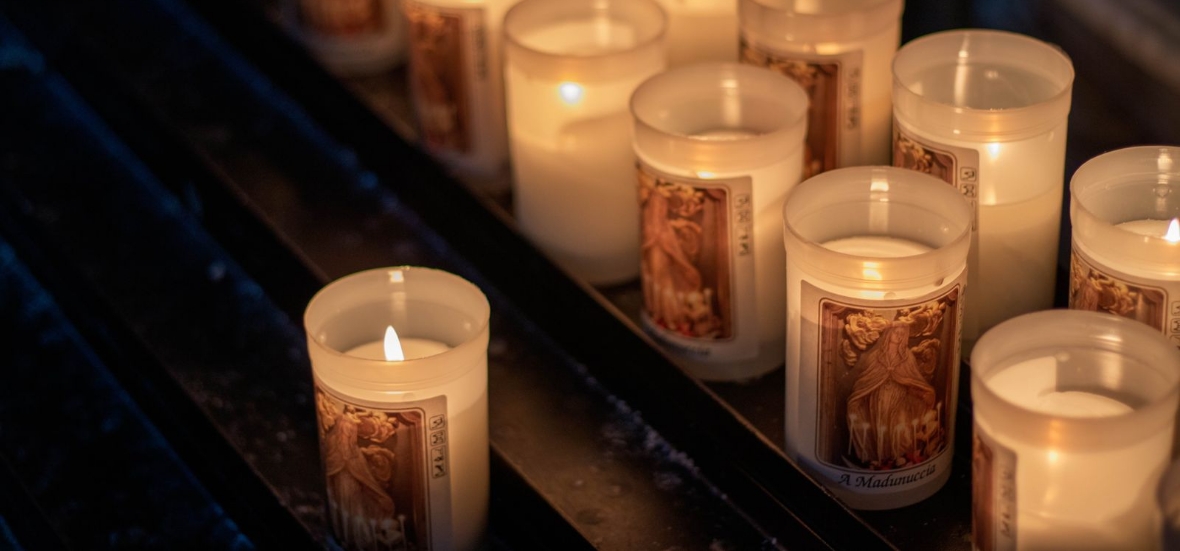 Sarah Damm offers four ways to focus more on Christ as we approach Advent in a stressful and challenging time.
2020 has been such an unusual year. And that is an understatement.
It has been emotional, stressful, and challenging. We have endured the most unprecedented experiences imaginable, many of which we thought we would only see in the movies.
And every time we think things will begin to go back to normal, something else even crazier seems to pop up.
This has left many of us feeling anxious. And restlessness has settled in deep.
And we wonder: How do I keep a pulse on what is happening in the world, and at the same time resist getting swallowed up in the cyclone of doom and gloom?
Yes, it is important to pay attention, stay awake, and remain alert and watchful, as so many Scripture verses instruct us to do. But we also have to know when to stop scrolling and turn our attention on the Lord.
Fill Your Cup With Goodness
Recently, a dear priest gave me some sound advice in the Sacrament of Confession. He encouraged me to limit the amount of time I spend on news sites, social media, and blogs — including Catholic sites.
He invited me to envision myself as an empty cup, and if I constantly pour in bad news — because right now there is more bad than good — my cup will fill with bitterness. And that bitterness will flow into my thoughts, words, home, and family. But if I begin the day with Good News and holy things, then my cup will fill with sweetness, which in turn will flow over into the other aspects of my life.
This is easier said than done, in this digital age! But as a result of this simple, yet profound, advice, I am renewing my commitment to incorporate more prayer, spiritual reading, and soul care into my routine.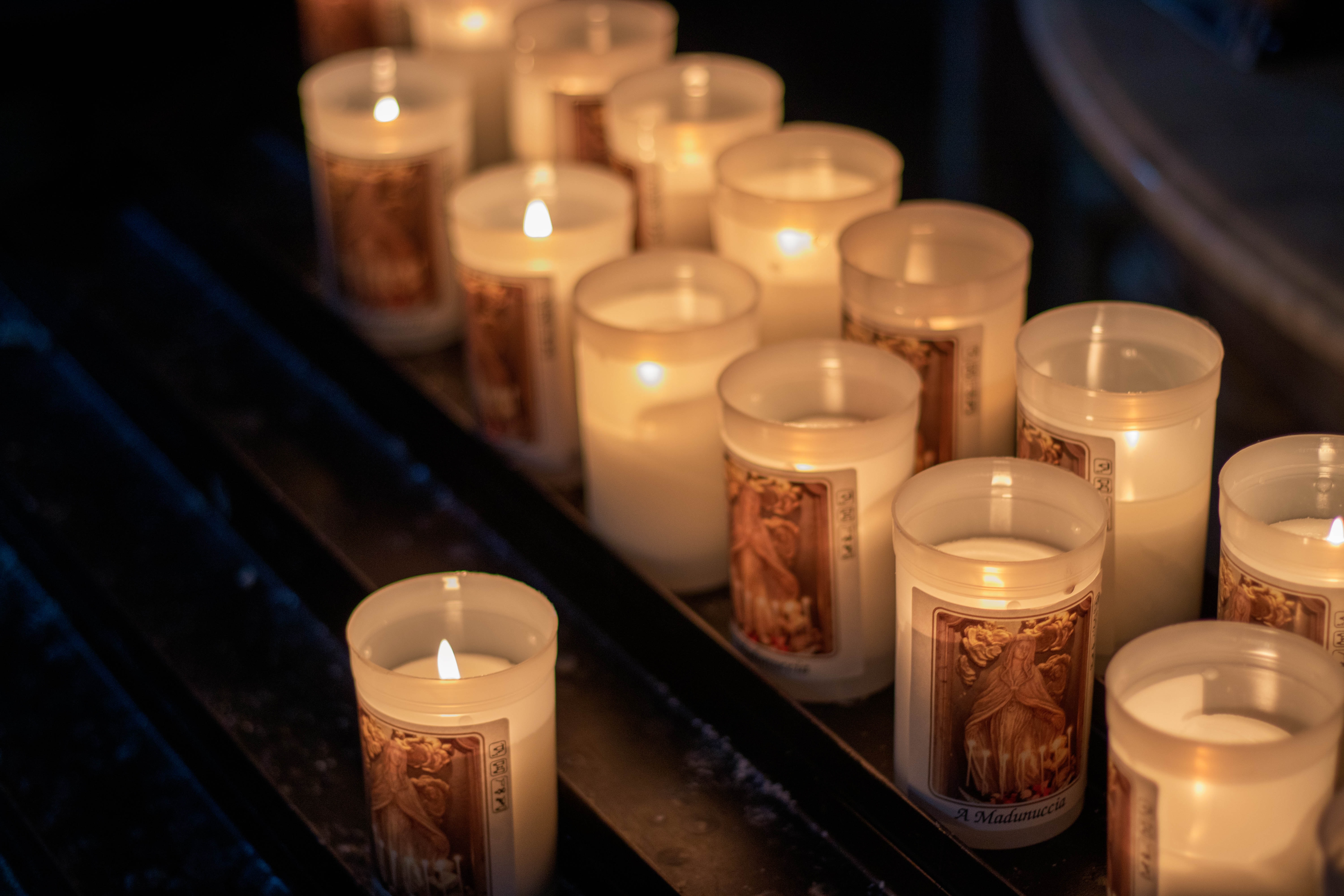 Focus on Spiritual Things
As we approach Thanksgiving — with Advent and Christmas right around the corner — now is the perfect time to log out of Facebook, turn off talk radio, and close the laptop. And instead, focus on God's goodness and the many blessings in our lives.
Here are four ways to focus more on Christ and less on the chaos of this world.
Gain a plenary indulgence for the Holy Souls in Purgatory.

According to my 1962 missal, "the practice of recommending to God the souls in purgatory ... is most pleasing to God." Traditionally, we can gain a plenary indulgence for the Holy Souls during the first eight days of November, but this year, the indulgence has been extended through the entire month. The souls in purgatory are grateful for our prayers, and when they reach Heaven, be assured that they will return the favor by praying for us.
Commit to a daily prayer routine. Each day, before opening our go-to news site, Twitter feed, or email, let's spend time with God in prayer.
pray morning prayer from the Liturgy of the Hours or the Magnificat
incorporate lectio divina (praying with Scripture)
pray the Rosary
journal your conversation with God
begin a novena
Care for your soul. At all times, but especially during difficult and stressful times, it is important to keep our eyes fixed on Jesus, to remain in a state of grace, and to take care of our eternal souls.
go to monthly Confession
attend at least one weekday Mass per week
spend one hour per week in Eucharistic Adoration
read a good spiritual book — a little at a time
read the lives of the saints with your children
Plan ahead for Advent and Christmas. Since Advent begins the Sunday after Thanksgiving, let us prepare now, so we can prayerfully enjoy this beautiful season when it arrives.
buy Advent candles
select a devotional or other prayer book
order your Christmas cards
make gift-giving lists (and a budget)
curate an Advent playlist
CLICK TO TWEET
It is important to pay attention, stay awake, and remain alert and watchful. But we also have to know when to stop scrolling and turn our attention on the Lord. #catholicmom
Now, more than ever, let us "set [our] minds on things that are above, not on things that are on earth." (Colossians 3:2)
Because when we seek God first, everything else falls into place.
"Seek first his kingdom and his righteousness, and all these things shall be yours as well." (Matthew 6:33)
How are you focusing on Christ more than the chaos of 2020?
---
Copyright 2020 Sarah Damm
Image: Unsplash (2019)
About the Author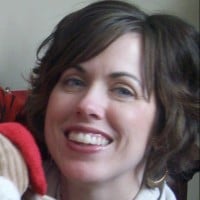 Sarah Damm is a Catholic wife and mother of six children, living in Minnesota. She spends her days running errands, helping with homework, and keeping up with laundry and the family schedule. Sarah loves her faith, coffee, and good books. You can find out more about her at SarahDamm.com.