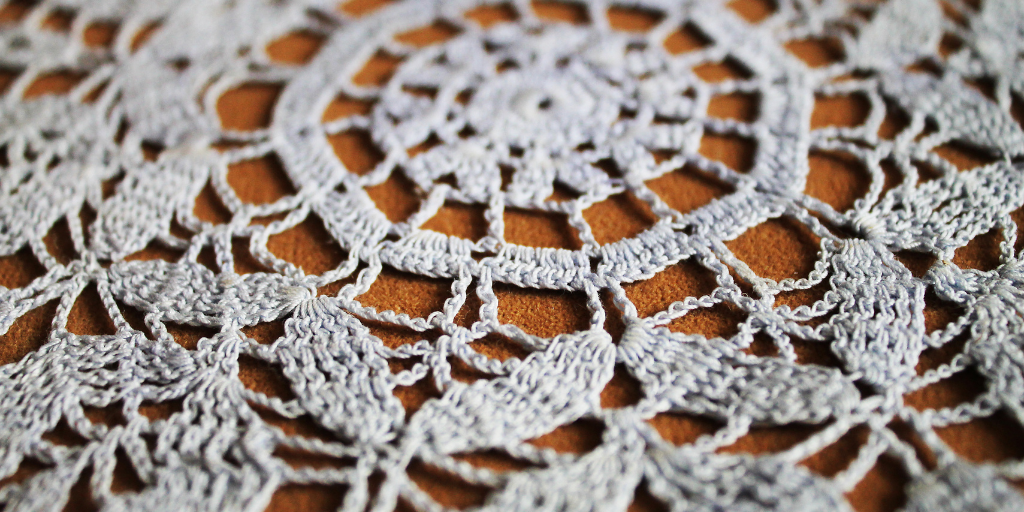 Tiffany Walsh learned a new crafting skill during the pandemic, and used that skill to create handmade gifts.
I am both a knitter and a crocheter, as I've spoken of previously in pieces I have put together for Catholic Mom, and while it brings me comfort in all seasons, winter is the time of year that I cherish these crafts the most. This year, with all of its' challenges, has had me looking for ways to occupy my hands and mind with new intensity, while being at home much more than I would like. My crafting obviously fits the bill, but importantly, I was looking for a way to find new inspiration and fresh ideas to transform my everyday crafting into something I looked forward to with newfound anticipation.
I wanted to learn a new skill, try something different that I had never made before. Thus, I realized that despite having crocheted since I was a teenager, I had never before crocheted a doily with crochet thread.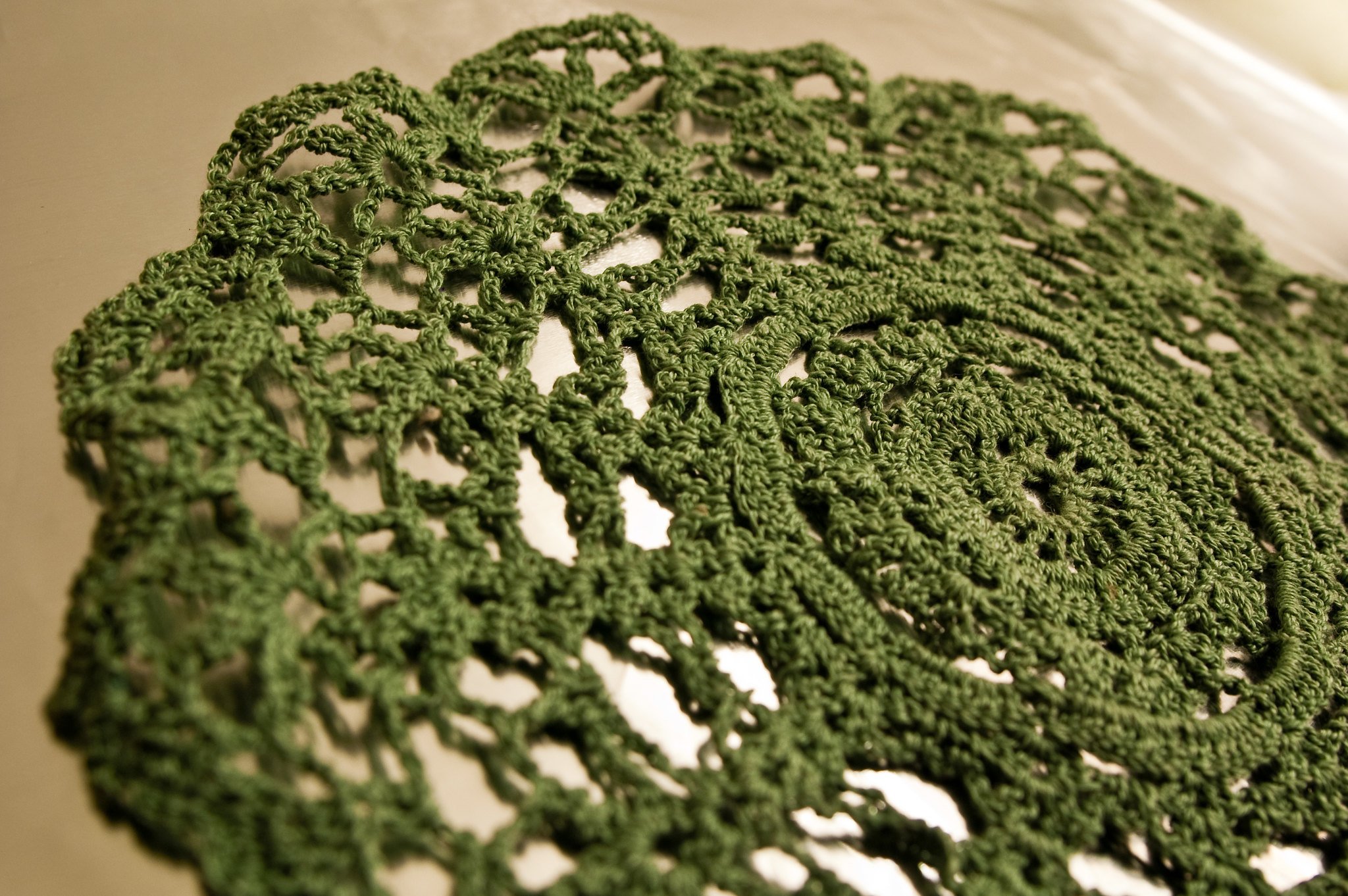 I think that there are several reasons for this: I learned to crochet by making blankets, and therefore was used to working with much thicker yarn. The thought of working with thin, mercerized crochet thread did not appeal to me. Wouldn't it take forever to make a single item? Wouldn't the thread be slippery and difficult to work with? Plus, it seemed to me that doilies were of limited use. How many tables does one even have in their home?
However, someone in my online crafting community recently started a weekly thread on Mondays to post photos and support for all projects involving doilies and crochet thread. Given that I was looking to try something within my crafting that was a new-to-me skill and project, this caught my interest in a way that it had not previously. Suddenly, I found myself researching crochet thread, and was delighted to discover that there are many different weights of thread. Indeed, some are quite thin and delicate, but others are an equivalent thickness to fingering weight yarn, which I use frequently to knit socks.
I next investigated the small steel hooks used to work with crochet thread, and ordered an inexpensive set off of Amazon. I also purchased two balls of crochet thread in Christmassy colors – one in size #10, which is a moderate thickness, and a very common size, and one in the larger size #3, which is more akin to fingering weight yarn.
All of this research was appealing to my librarian sensibilities, and getting me excited to try something new, which is exactly what I was hoping for.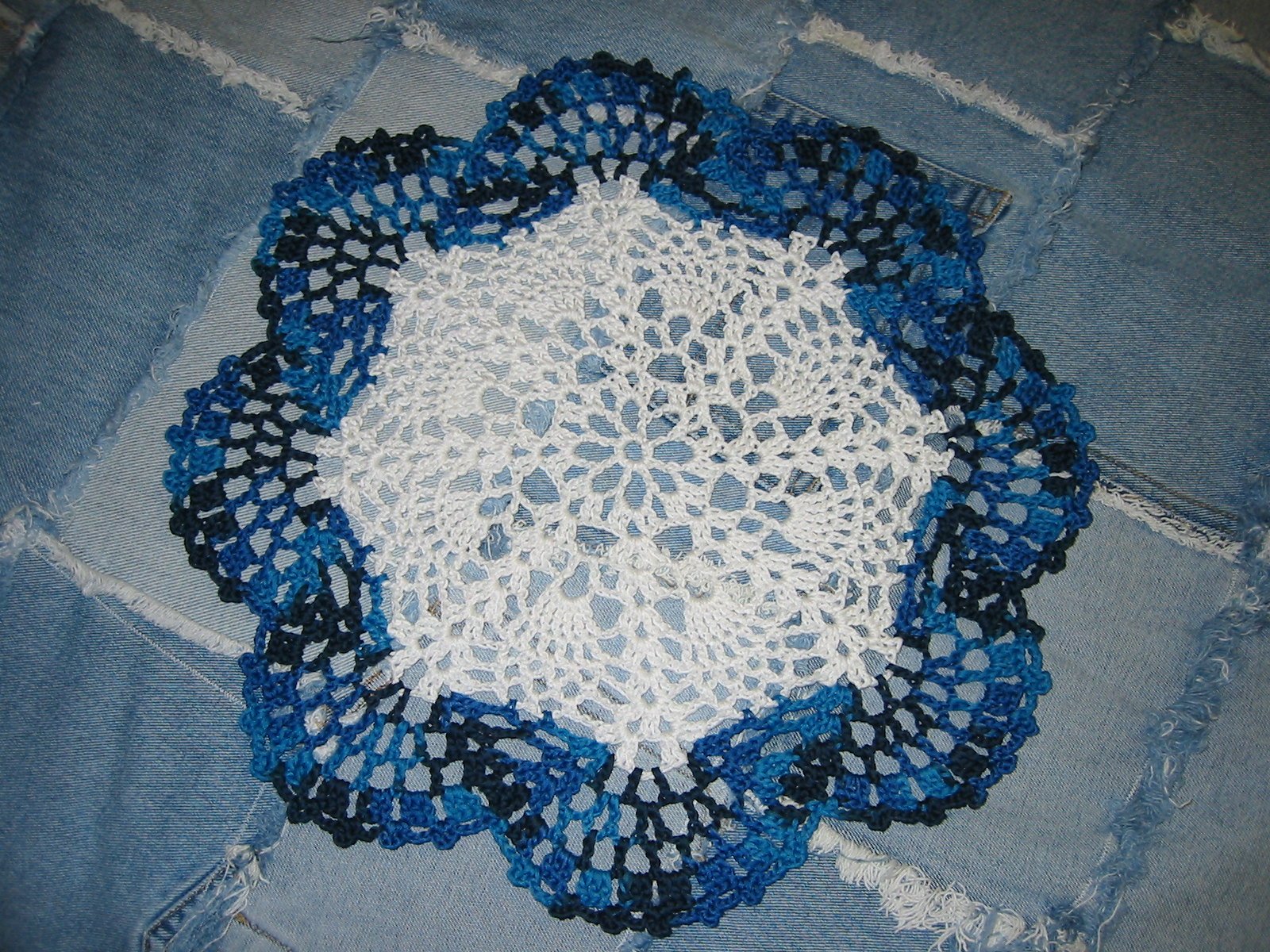 CLICK TO TWEET
Learning a new craft brought new inspiration back into my home-crafting life during the pandemic. #catholicmom
I will grant, I do not have *that* many tables in my house. However, I have found great joy in experimenting with the different sizes of thread and the great variety of available doily patterns, and have now crocheted doilies not only for our home, but as gifts. Doilies make great housewarming gifts (and I had a friend buy her first home this year!) and in seasonal colors, make beautiful holiday gifts for special occasion table setting. They add delicate beauty to any living space, and the possibilities are endless in terms of simple patterning vs. gorgeous pineapples and other designs.
There are so many patterns available online for doilies that are either free or very inexpensive, and I used this one, targeted specifically to beginners, to crochet my very first one. Learning how to make these, and trying out new patterns, really brought new inspiration back into my home-crafting life during the pandemic.
Do you have experience crocheting with thread, or would you like to learn? I would love to hear from you in the comments!
---
Copyright 2020 Tiffany Walsh
Images (top to bottom): Created in Canva Pro, David Goehring, Flickr (2009), CC BY 2.0; Flickr (2007), CC BY SA 2.0
About the Author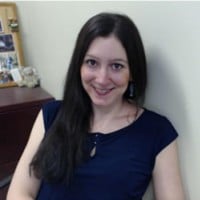 Tiffany Walsh is a wife and mother, a native western New Yorker, and a college librarian. She is a cradle Catholic who rekindled her childhood faith as a graduate student via her love of books, and is the author of Exploring the Catholic Classics, part of the Stay Connected Journals for Catholic Women series. She enjoys writing about faith, crafting, dance, fitness and wellness. Visit her blog at Life of a Catholic Librarian.