Taryn Oesch DeLong reviews the first in a new line of moms' journals based on Marian apparitions.
---
I loved Our Lady of Guadalupe when I was a kid. It was mostly thanks to the TV series Wishbone, which had an episode featuring the story of St. Juan Diego (though he wasn't a saint yet when the episode aired) and Our Lady. I was fascinated with the miracle of the tilma and the beauty of the roses.
Now, as an adult, I still love the physical beauty of this story, but I have also recently been drawn to the beauty of the humility of St. Juan Diego, the fact that Our Lady appeared as a pregnant woman, and her comforting words to the saint:
"Am I not here, I, who am your Mother? Are you not under my shadow and protection? Am I not the source of your joy? Are you not in the hollow of my mantle, in the crossing of my arms? Do you need anything more? Let nothing else worry you, disturb you."
Because of my renewed devotion to Our Lady of Guadalupe as a new mother, I was excited to see a new journal created for Catholic mothers, centered on Our Lady of Guadalupe. Created by Tara Nicolson, a Catholic therapist who has a particular interest in helping women who are struggling with maternal mental health issues, this journal includes the story of Our Lady of Guadalupe, prayers, and a series of guided reflections for mothers to use to explore their motherhood. The beautiful cover and interior art is by Alli Shoemaker of Alli Two Shoes Artistry, and I was surprised, since the journal didn't come from a major publisher, at the quality of the book itself.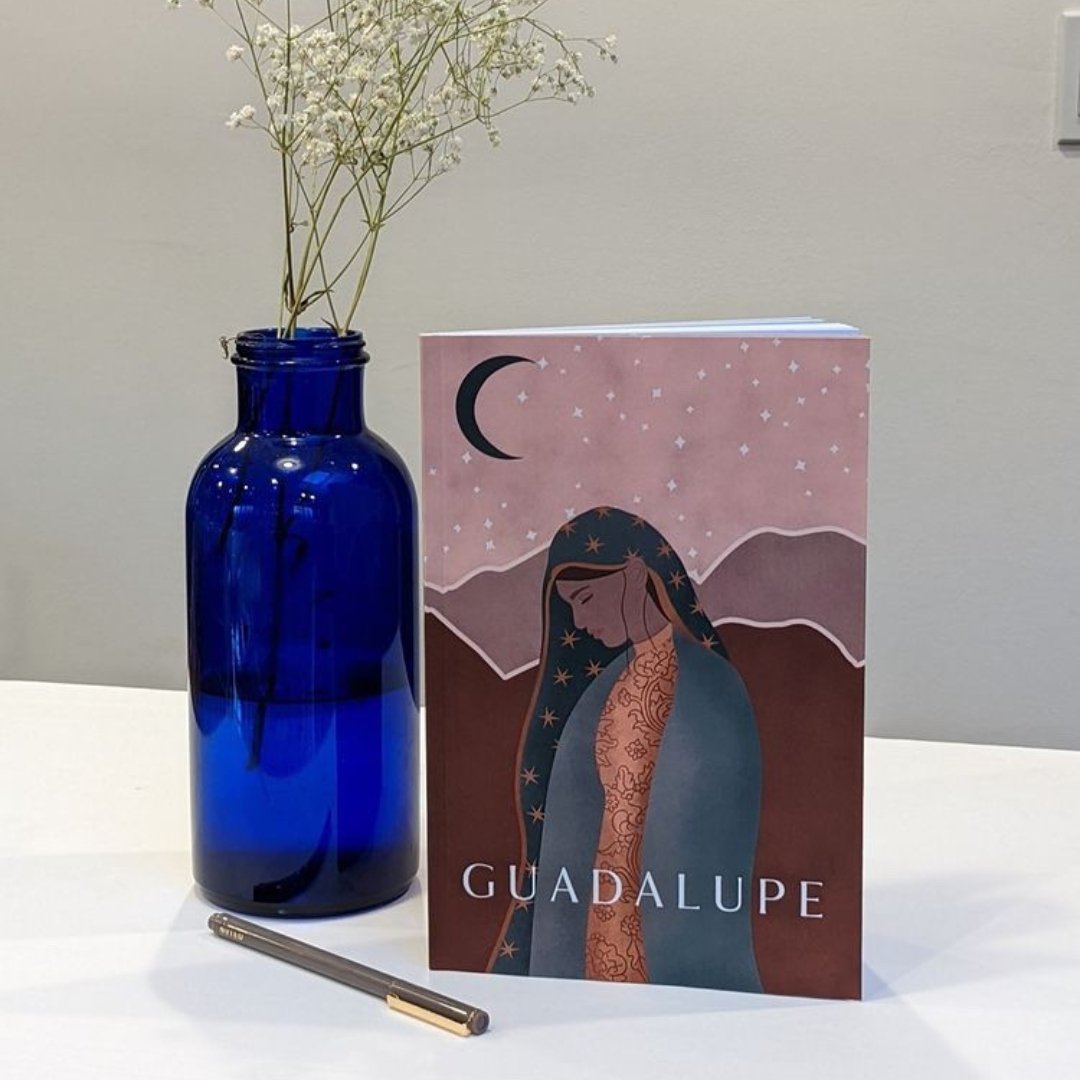 On her website, Nicolson says that the journal is meant to
"awaken a desire to strengthen your relationship with both God and Our Lady of Guadalupe as a powerful intercessor acting on your behalf; encourage a level of comfort in asking hard questions about your thoughts, feelings, and beliefs about motherhood; [and] help you to explore aspects of yourself and your motherhood that you may not have previously explored."
It delivers on all three promises. The cover alone is enough to sit with and meditate on; Our Lady is looking down, as if pondering the child she carries, with a small but thoughtful smile. The story of St. Juan Diego and Our Lady of Guadalupe encourage a devotion to Mary in this particular apparition, and some of the reflection questions are specifically about Our Lady and St. Juan Diego.
The journal is also a great introduction to "asking hard questions about your thoughts, feelings, and beliefs," especially for people who are unused to doing so. I've been in therapy for years for an anxiety disorder, so this approach is familiar to me (though I'm still a pretty new mother, so this journal is a great application of those strategies). While no journal can replace therapy, for mothers who don't need therapy but would like some help thinking more critically about their thoughts and behaviors—or for mothers who are in therapy but want some Catholic reflections on their motherhood—this journal can be a wonderful tool.
Finally, Nicolson says the journal can help women explore aspects of themselves and their motherhood that they have not previously explored. As mothers, it can be difficult to find time for self-reflection. While prayer should be one avenue (and the most important one) for doing so, a tangible activity like journaling can be helpful in setting aside even a few minutes for reflection. This journal has an advantage over many other journals in that it is grounded in Catholic spirituality. As an example, in an approach that is new and intriguing for me, self-care isn't just about pampering yourself; it is "an act of [worshiping]" God.
While the print edition of the Guadalupe journal is now sold out, Nicolson will be releasing a digital version soon. She also has more journals coming, each centered on a different Marian apparition. You can sign up for her newsletter or follow her on Instagram @thecatholicmotherhoodtherapist to learn more.
---
Copyright 2022 Taryn Oesch DeLong
Images: (top) Canva Pro; copyright 2022 Tara Nicolson, all rights reserved, used with permission
About the Author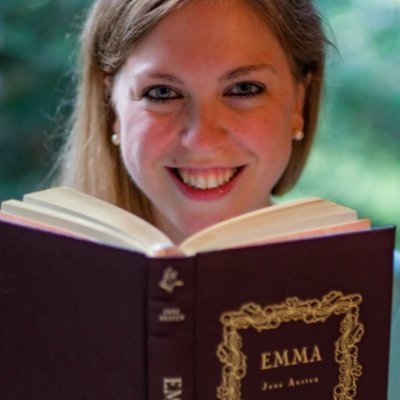 Taryn Oesch DeLong is a Catholic wife and mother who encourages women to live out their feminine genius as co-president of Catholic Women in Business, a FEMM fertility awareness instructor, and a contributor to publications for Catholic women. Connect with her on Instagram or her website, Everyday Roses.