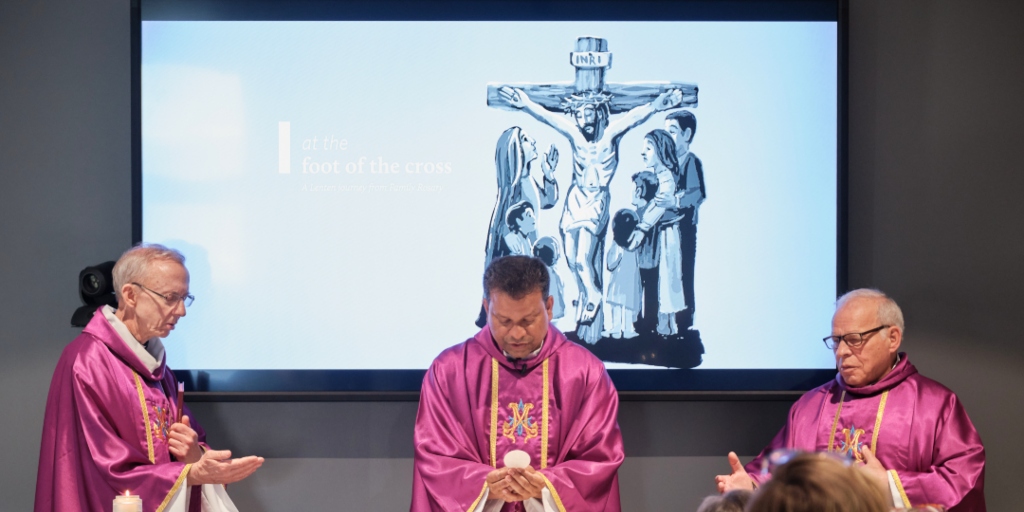 Anne DeSantis details three ways to grow closer to Jesus in the Eucharist during the season of Lent and beyond.
---
Lent is a time of fasting, prayer, and almsgiving. It is a time to grow closer to Jesus through our own self-denial and out of love for Him. Right now, there is a Eucharistic Revival going on throughout the world, centering on love and devotion to Jesus in the Holy Eucharist. Here are three ways to focus on Jesus and His presence in the Eucharist during Lent and beyond.
Mass Attendance
There is no better way to honor and love Jesus in the Eucharist more than receiving Him worthily in the Eucharist. The Eucharist is the source and summit of our faith, and Jesus is truly present in the host. We, as Catholics, are blessed to have this profound gift of Him who loves us more than anyone in the world. He is with us always. The Mass is His way of keeping Himself even more present to us, His children. Whether Sunday Mass or daily Mass, attending Mass is the greatest way to love and honor Him in the Holy Eucharist.
Eucharistic Adoration
Eucharistic Adoration is a beautiful way to spend time with Jesus in this sacrament. Adoration is a blessed and quiet time to reflect, pray, and to love Jesus. During this time of revival, attending Adoration is a way to grow in faith and in holiness. Taking children along to learn best how to be quiet before the Lord to pray is a wonderful family practice.
Prayer
Praying always and everywhere is another way to honor the Eucharist as we go forth from Mass. Prayer is our communication with God, and when we spend time with Him, we get to know His heart and will for our lives. During Lent and beyond, deepen your prayer life by praying before the Holy Eucharist more often. Continue this practice after Lent to grow closer to the Lord.
Click to tweet:
Three ways to focus on Jesus and His presence in the Eucharist during Lent and beyond. #CatholicMom
Lent is the perfect time to honor and love Jesus in the Eucharist during this time of worldwide Eucharistic revival but continue great habits such as these so that they become a deeper part of who you are. Share your faith in the Eucharist with others during Lent and always.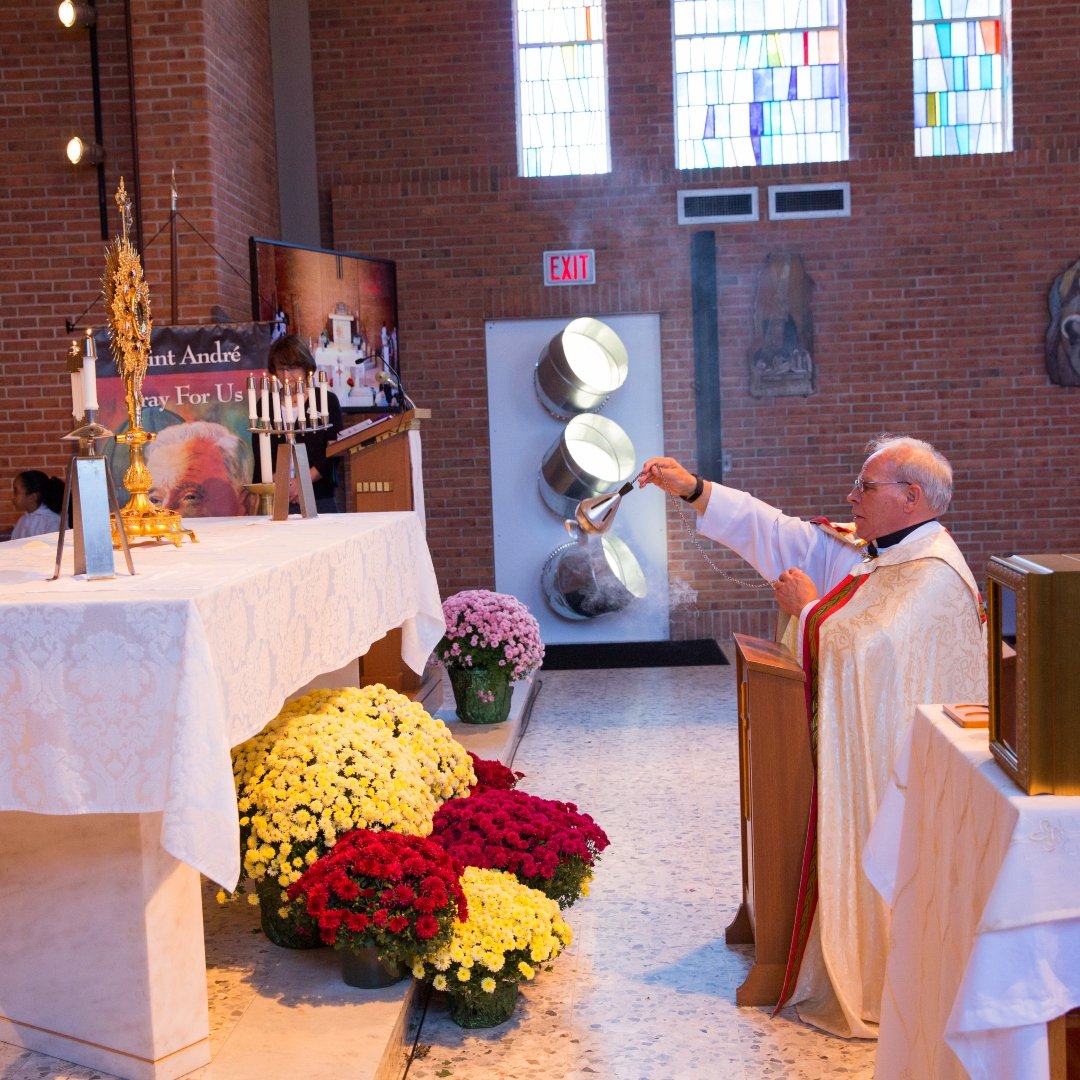 ---
Copyright 2023 Anne DeSantis
Images: copyright 2022, 2017 Holy Cross Family Ministries, all rights reserved.
About the Author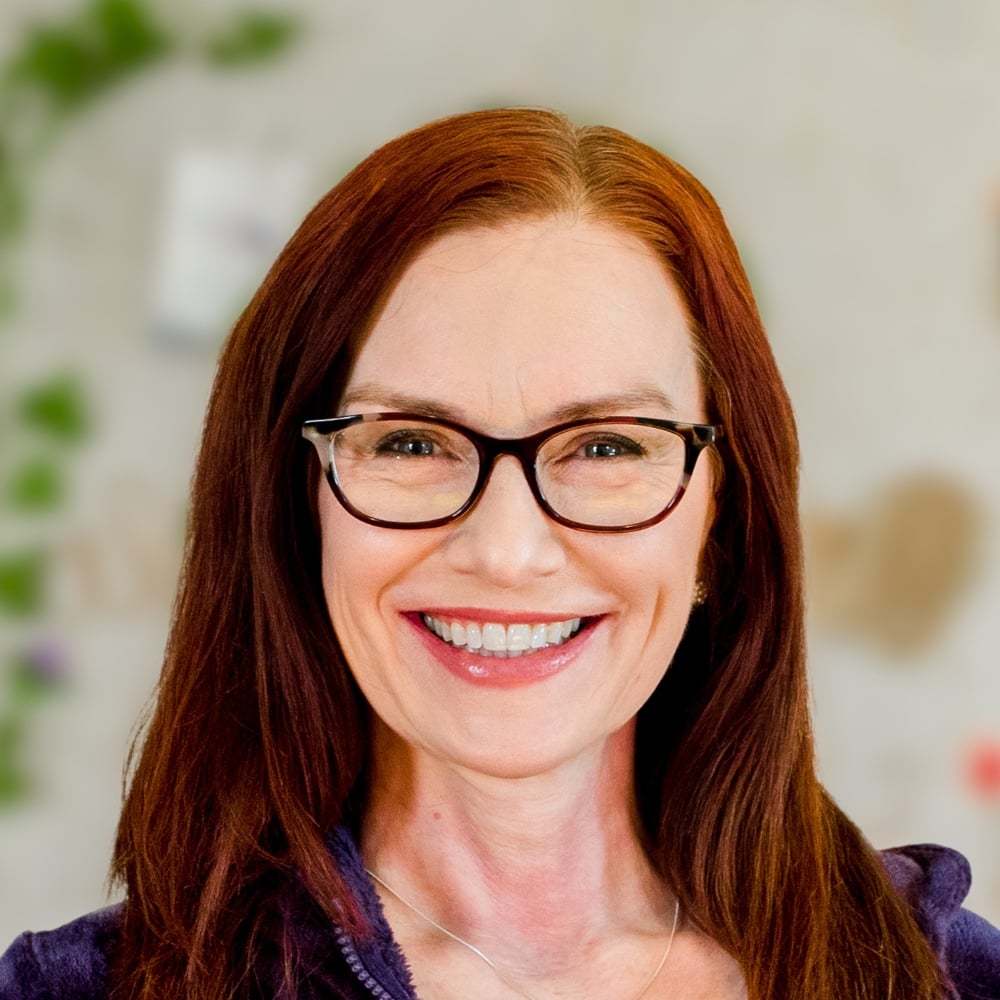 Anne DeSantis, MA Theology, is the author of the book Love and Care for the Marginalized: 40 Meditations for Catholics. She is a wife, mother, podcast host, and the Executive Director for the St. Raymond Nonnatus Foundation at Nonnatus.org. Learn more about Anne at AnneDeSantis.com.