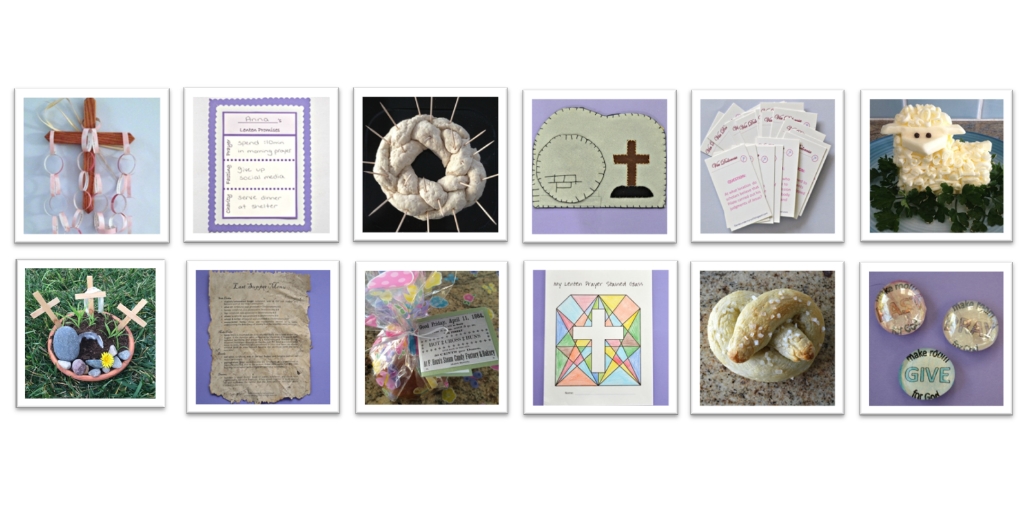 Jen Frost shares an invitation to join the free Liturgical Living Book Club and get ready for Lent.
Easter is one of those unique feast days that, unlike Christmas or St. Patrick's Day, changes each year as it falls on the first Sunday after March 21 *and* a full moon. Interesting, no? This year, Easter is "early" with Holy Week beginning on March 28. That means that Lent, the 40 day period of preparation for the glorious Easter season, begins earlier in the year, too: February 17. While it remains to be seen this year *exactly* what socially-distanced receiving of ashes will look like, we *can* find joy in all that the Lenten season brings.
This year, I invite you to join me for book club as part of your Lenten journey. On Monday, February 8 at 4pm PST / 7pm EST we'll be diving into Chapter 4 in Make Every Day Blessed: Living the Liturgical Year; you can register for free by clicking here. My favorite part about our time together at the start of each liturgical season is the way we each celebrate; the Spirit speaks to each of us differently, and that difference is expressed in so many of our unique traditions!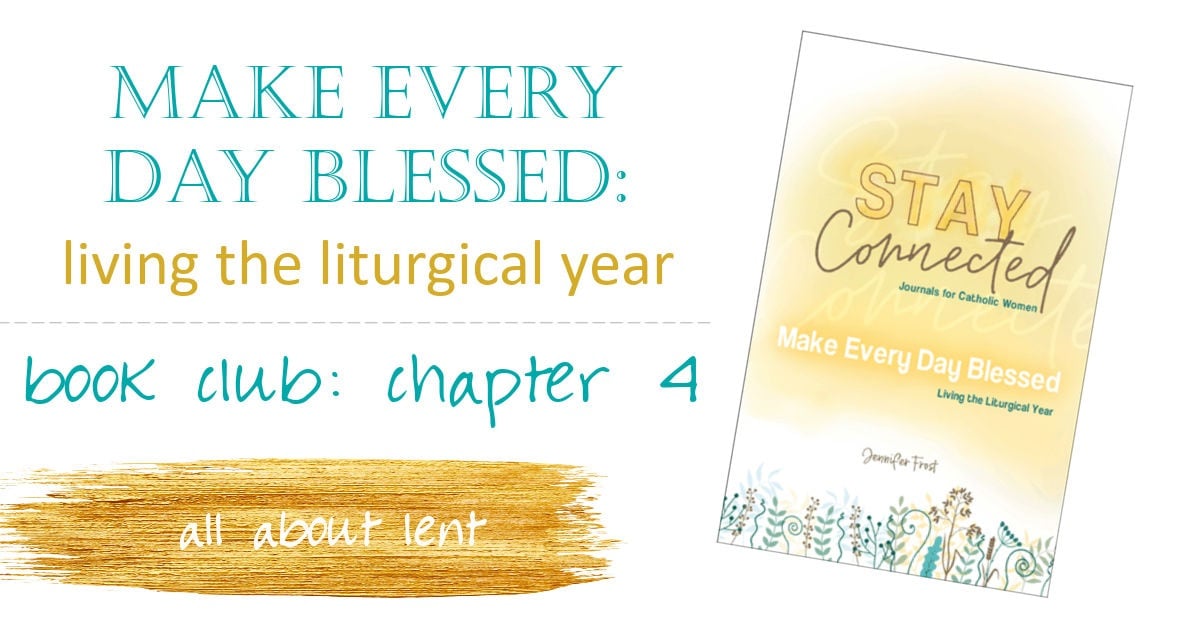 So much of our modern-day celebration is rooted in the Jewish tradition. Remember earlier when I mentioned how Easter falls on the first Sunday after March 21 *and* a full moon? In the Jewish calendar, Passover is celebrated on the day of the full moon itself. Since the Last Supper (Holy Thursday) occurred on Passover, and Jesus' resurrection took place on the Sunday following Passover, the Church uses the moon as an approximation. Using the moon to determine the date means the Church always remembers in its celebrations the final days of his life here on earth under the same moon. How beautiful is that?
Do you decorate your home for Lent? We do, though nowhere near what we do for Christmas. Sewing is a big part of my life, so each year I put up a Lenten table runner that I made (you can make your own by following the tutorial here). Do these colors remind you of Advent? If so, you're spot on: many of the liturgical colors of Lent mirror those seen during the Advent season. Purple is the main color of Lent, as it is both a penitent color and the color of royalty. Purple is also a traditional color of mourning; during Lent, we anticipate Christ's pain and suffering on the cross, knowing that the brilliant white of redemption is to come.

Just as the color rose to appear amidst the purple of Advent bringing joy, it appears again during Lent bearing the same message. On the fourth Sunday of Lent, known as Laetare Sunday, rose vestments and décor appear throughout the church. This is the halfway point of Lent; we are mid-way through the Lenten season and rejoice! Laetare Sunday receives its name from the antiphon sung as clergy enter the church and approach the alter: Laetare Jerusalem, translated to Rejoice, Jerusalem!, is derived from Isaiah 66:10. This mini-celebration is a chance for us to revive ourselves, and remember the famous words of Pope John Paul II, spoken in Australia during his Apostolic Journey To The Far East And Oceania on Sunday, 30 November 1986: "We are an Easter people, and Alleluia is our song!" While we may not yet be celebrating Easter, and are still in the penitent season of Lent, we take time to remember we are created for love and human happiness here on earth.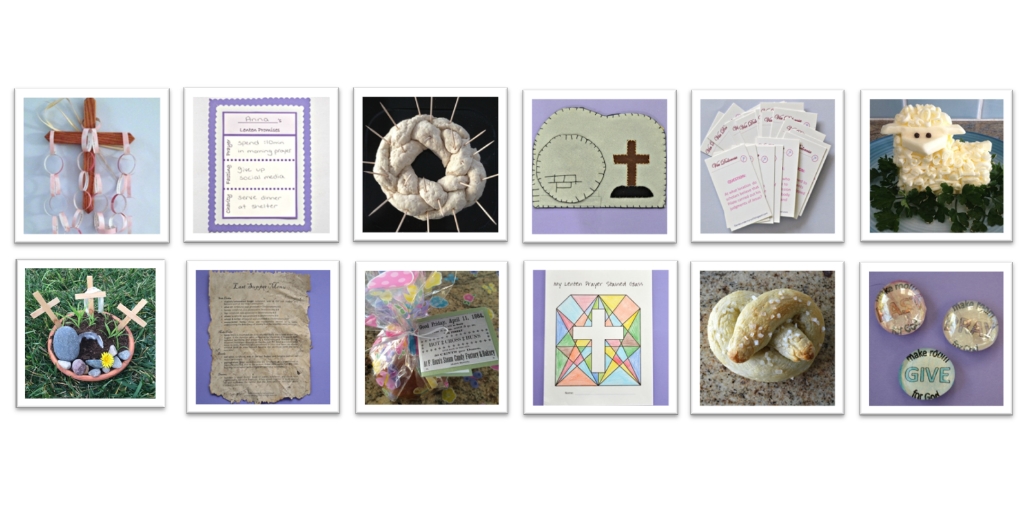 Prayer, fasting, and almsgiving are the three pillars of Lent, and we'll be discussing them in depth at book club. Of the three pillars, fasting is *probably* the one most associated with Lent: there are the days of complete abstinence, and then the meatless Fridays (or fish fry Fridays at our parish!). It's also full of at-home activities, like those shown above (view more details here).
The actions of receiving ashes and fasting are designed to create space in our hearts, our minds, and even in our wallet. This is why fasting is often talked about in conjunction with prayer and almsgiving, and why all three are part of our Lenten journey. It's important to remember that it truly is a journey we are on. Like all journeys, there will be times where we are sailing on cruise control, and times when we hit every bump in the road. There will be times where we find opportunities to go above and beyond in our prayer life, and times when we remember it's Good Friday moments after taking that last delicious bite of a double bacon cheeseburger (been there, done that). Much like a mantra, John 3:30 plays itself over in my head throughout Lent: "He must increase, I must decrease." Prayer, fasting, and almsgiving create an opportunity for us to do just that.
I again extend the invitation for you to join me for book club on Monday, February 8 at 4pm PST / 7pm. To register, click here; there is no cost to attend. I look forward to learning and celebrating the Lenten season with you!
CLICK TO TWEET
We can find joy in all that Lent brings. Register for the free Liturgical Living Book Club today. #catholicmom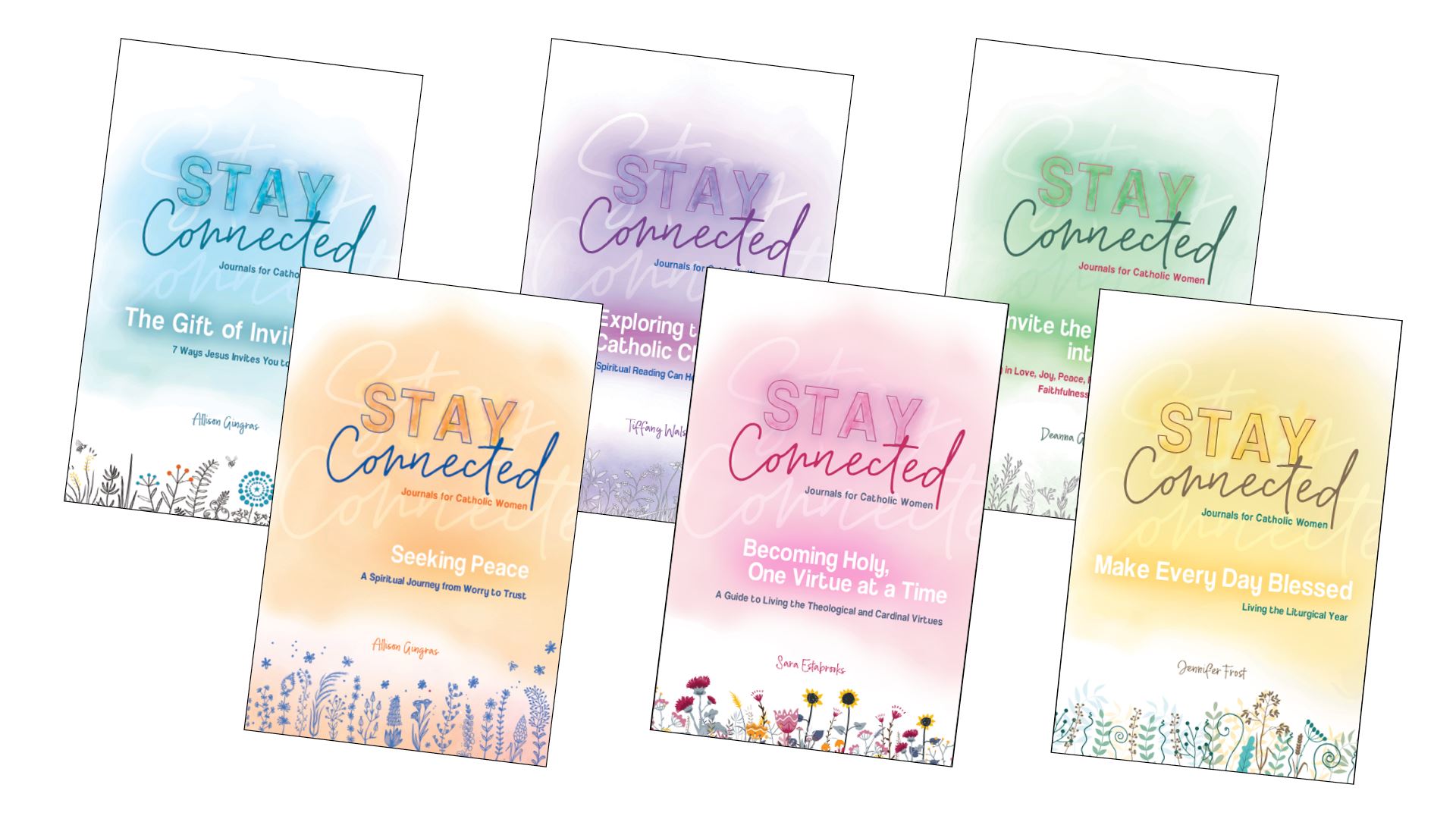 This book, Make Every Day Blessed, is the sixth book in the Stay Connected Journals for Catholic Women. Each of the books in this series is designed to enrich your faith life through the richness of scripture. Images above come from my Lenten Table Runner and Family Activities for Lent patterns.
---
Copyright 2021 Jen Frost
Images copyright 2021 Jen Frost. All rights reserved.
About the Author