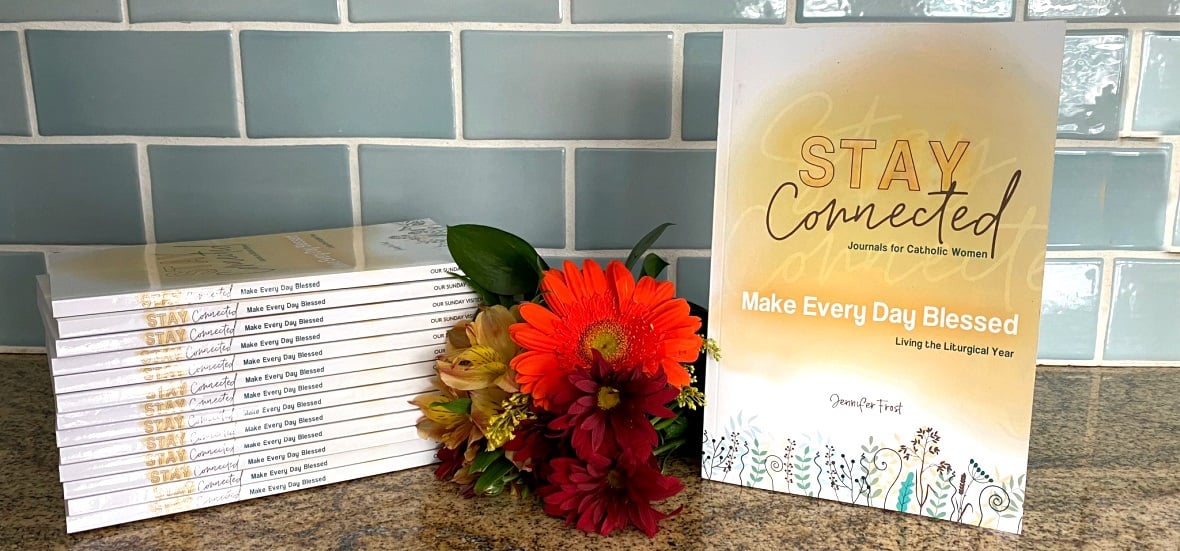 Jen Frost offers an invitation to celebrate the liturgical year together, guided by her new book from Our Sunday Visitor.
Can you believe the new liturgical year begins in less than two months? Time goes so fast, it seems – especially with all the time we've been spending at home.
I've been thankful for this extra time at home, though, as it's given me and my family a chance to focus on each other. Gone are the baseball games, swim competitions, Blue Knights and Knights of Columbus meetings, all replaced by puzzles, family movie night, and more baked goods than my oven can keep up with.
This coming year, though – liturgical year, that is – I want to slowly begin shifting our focus to better celebrate our faith and incorporating it at a more meaningful level in our home. It's with this renewed focus that I invite you to join our Liturgical Living Book Club, where we'll meet two weeks prior to the start of the liturgical season to discuss the ways that we, as women, can prepare our hearts and hearth for the start of the new season.
Each of the book club meetings is centered around a chapter in my new book Make Every Day Blessed: Living the Liturgical Year. Published by Our Sunday Visitor (and available here), the book is broken into seven chapters, each focusing on a different liturgical season and aspect of living the liturgical year:
Our lovely book clubs will be hosted by Our Sunday Visitor, so no special software or social media accounts are needed; simply click the link above on the date you wish to join, and you'll be directed to the free registration link. Register for any/all book club meetings here: https://bit.ly/3kBmAwx
We want to make this book club feel as cozy and intimate as it does when you're spending time with your girlfriends, so we encourage you to grab a cup of tea or wine, bring your book, and join us for a special night. Each evening I'll have a special guest joining me to provide even more insight and depth to the conversation. The evening will provide ample opportunities for you greater understand certain traditions of the Church tied to that season, to share traditions you have, learn what others do, and maybe even win a prize or two that will help you on your liturgical journey.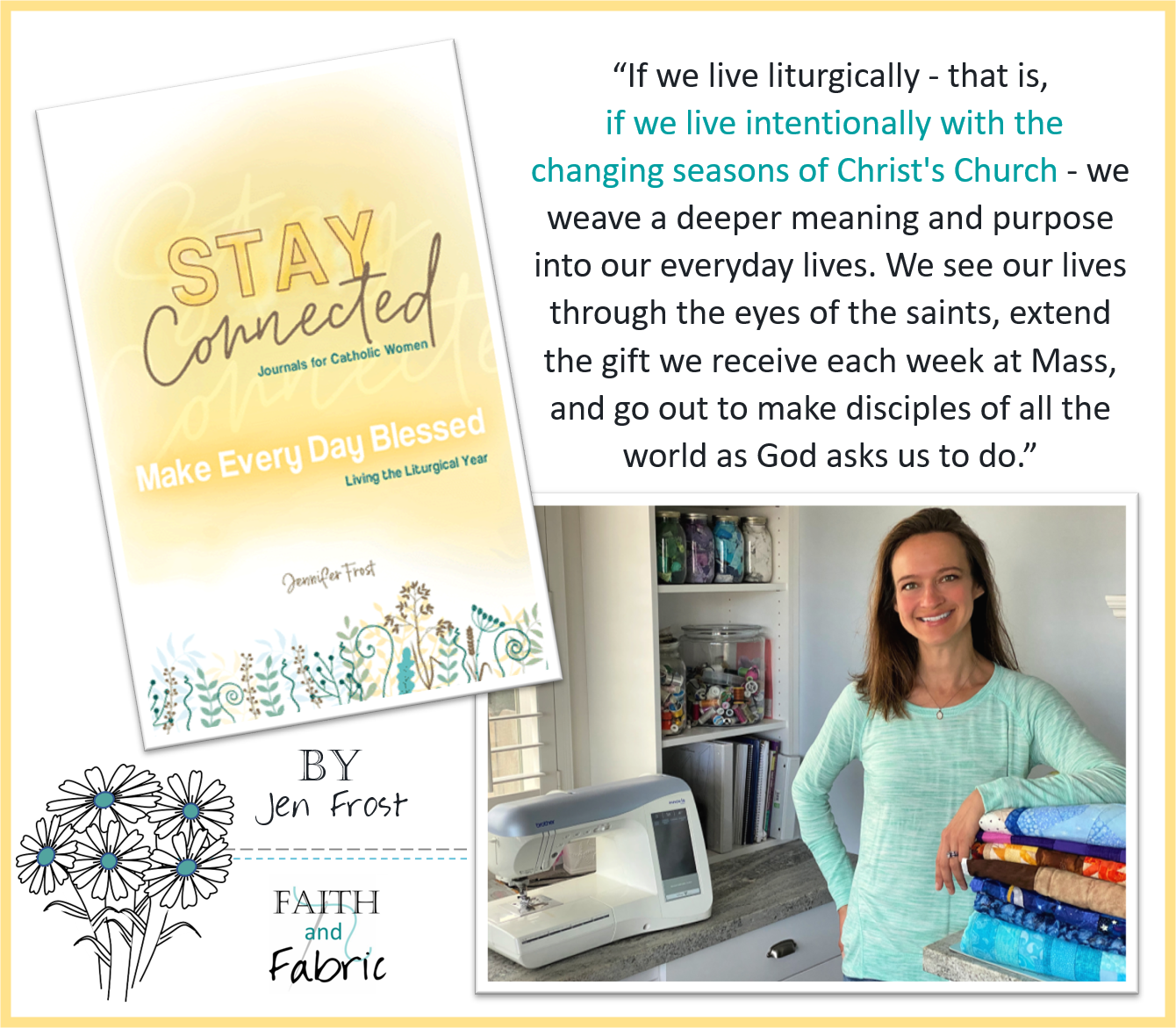 Learn how we, as women, can prepare our hearts and hearth for the start of each new liturgical season. #catholicmom
This book, Make Every Day Blessed, is the sixth book in the Stay Connected Journals for Catholic Women. Each of the books in this series is designed to enrich your faith life through the richness of Scripture.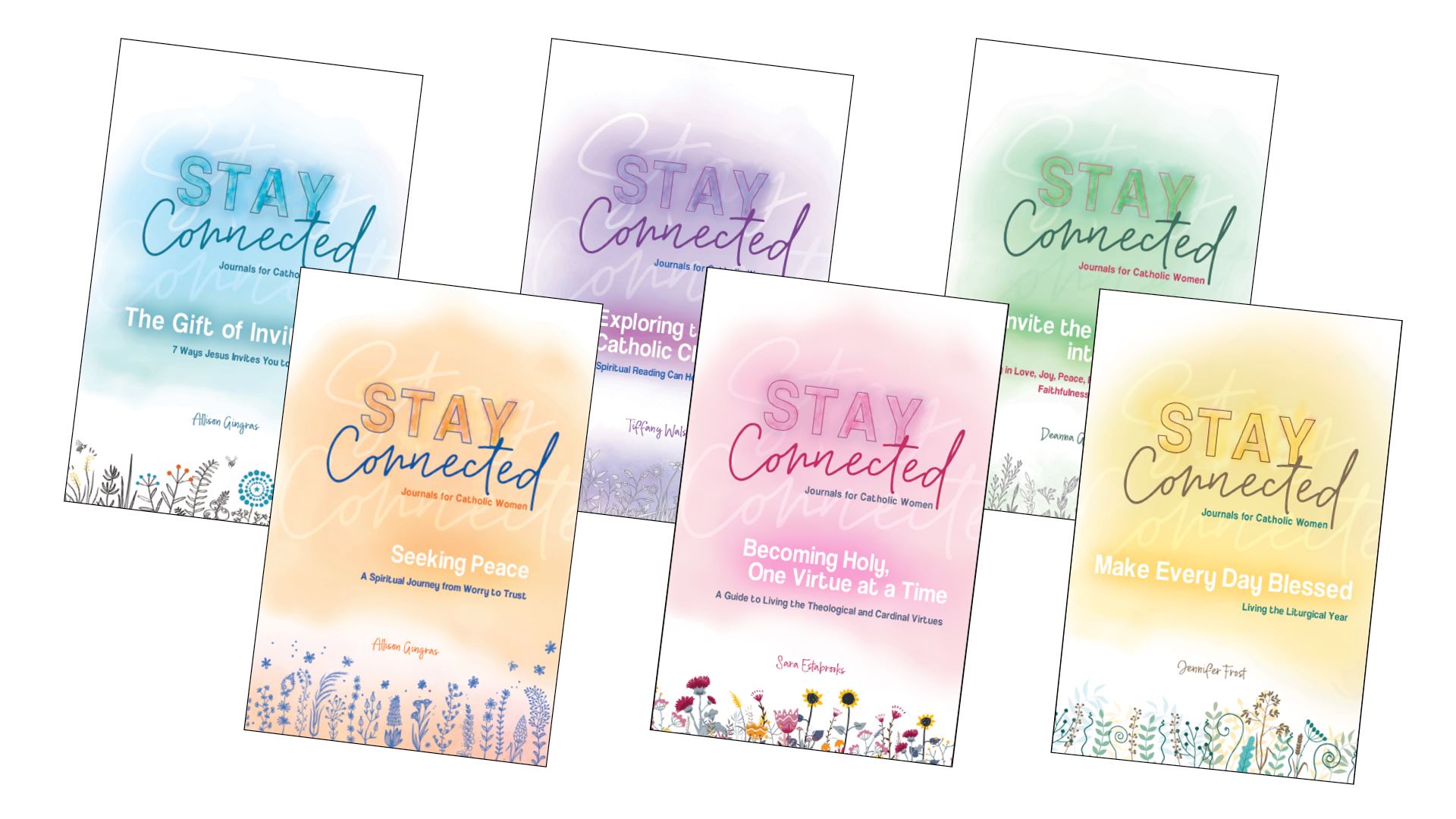 We are *so* looking forward to seeing you at book club – can't wait!
---
Copyright 2020 Jen Frost
Images copyright 2020 Jen Frost. All rights reserved.
About the Author